It's only been a few months since we had the top-of-the-range 801 D4 from UK-based Bowers & Wilkins in for review. I was pretty quick to crown the speakers the best I'd heard. Perhaps a little too quickly …
There's nothing to criticise about the B&Ws when it comes to engineering and distortion-free sound reproduction, and thus a near-perfect rendition of instruments and vocals.
Still, they can be experienced as bordering on the sterile, and if punch and raw power are what you value most, there are other speakers that master that discipline to an even greater degree. Although the huge 801 D4 certainly moves large amounts of air.
KEF is also English, but that's probably the only thing the two manufacturers have in common. Here things are solved in a completely different way. KEF is no less high-tech minded, but their solutions are quite different.
Point source
KEF's idea is that the entire frequency range from each speaker channel should be heard as if it comes from a single point. Only then do you get optimum stereo perspective and correct sound reproduction, no matter where you sit in relation to the speakers.
That's why KEF uses coaxial drivers, where the tweeter is in the middle of the midrange and plays out through it. Optimally, the woofer should also be from the same point source, but this is rarely practical. If it is not, the bass should be placed as symmetrically as possible in relation to the coaxial unit.
This is the principle whether the speakers cost € 1,000 – or 35 times more – for a pair. As is the case with the speakers we're looking at here.
Blade anno 2011
When the giant KEF Blades were launched back in 2011, they were like nothing you'd seen before. They were KEF's research project, which because KEF had managed to make them so damn good, was put into production so the particularly interested (and particularly wealthy) could experience them.
They were the first floor-standing virtual point source speakers fra KEF (virtual because the woofers were side-mounted, but in parallel pairs that were in perfect symmetry with the coaxial unit in front), and they had an appearance reminiscent of their name: a knife blade.
The curved cabinets have no parallel surfaces and therefore optimally counteract diffractions. Where sound waves collide with each other and hit the ear at different times, blurring transients and destroying stereo perspective.
The side-mounted woofers move in opposite directions, cancelling each other's impact on the cabinet and preventing distortion. And what a punch they pack!
In 2015, the giant Blade got a more placement-friendly little brother, the Blade Two, and at the same time the Blade was renamed the Blade One.
In the video above, KEF explains their meta material.
KEF Blade One Meta – with meta material
The time has finally come for an upgrade of the Blade One. Perhaps they didn't really need it; they sounded as big, brutal and linear as anything I'd heard, and I've been almost hypnotised every time I've walked into a room at a trade show or similar where the speakers were playing.
But of course, when a speaker designer learns new tricks, it's only right to pass them on to the top models, and that's now happened with both speakers in the Blade range.
The most important new feature is a completely new material on the back of the tweeter unit. A so-called meta material, which is the name for materials with a very special cell structure that are designed in the laboratory and not found in nature.
Acoustic black hole
KEF has found that instead of looking for the natural material that best controls resonances and tuning them to something that satisfies the ears, they have been able to create a material that acts as an "acoustic black hole" where unwanted sound waves go in but don't come out. So the sound from the back of the membrane will never be reflected back and mix with the sound from the front.
While the aforementioned Bowers & Wilkins achieve this with long chambers on the back of the speaker units, KEF can do the same with their metamaterial without having to create a structure that takes up so much room at the back. This saves both space and weight, and in addition the material can absorb a much wider frequency range than such chambers can.
However, there are limits to how long the wavelengths can be. That's why KEF has concentrated on eliminating resonances in the treble range to give the cleanest possible treble.
Four pounding woofers
The new Blade One Meta are exactly the same size as their predecessors, which means they need a large space in order not to dominate too much visually. Acoustically, they'll do fine in a smaller room, as they don't go problematically deep in the bass – 35 Hz before rolling off at -3 dB, and 27 Hz at -6 dB.
So if you're one of those who's not satisfied until they get subwoofer bass, you may be disappointed, but be aware that the room will amplify the bass, so in practice you'll get down towards 20 Hz anyway. And with much less placement hassle than with speakers that go deeper. Worth thinking about!
Also: with four pounding woofers at 22.5 cm – two on each side of the cabinet – you should be in for a treat!
Exquisite build quality
The Blade One Meta weighs 57 kilos apiece, which is a lot, but still only just over half that of the B&W 801 D4. It also makes them easier to move around, and you can actually unpack them and set them up on their own. You just move them on a dolly, in the boxes, to the room where you want them to be, and from there unpacking is pretty easy.
Here are smooth, even joints all the way around, and everything is about as "flush" as it can get. You can argue a lot about the look. I like it myself, and the speakers look as expensive as the price tag.
Also, the spikes that come with it are of solid quality, but if you're going to use them – which I recommend – you'll need help holding a little here and there while you work, so as not to damage the floor. Once the spikes are on, it's easy to adjust them. A built-in spirit level shows if the speakers are level, and you can easily adjust the spikes from above with an included torx wrench.
For positioning tips, you can use Cardas' simple calculator as a starting point.
Fantastic Röyksopp
The new track "If You Want Me" with Röyksopp and great guest vocals by Susanne Sundfør sounds enchanting through Blade One Meta. The synth landscape is gigantic and stretches far out to the sides. Susanne's voice is physical with vibratos as clear and focused as anything I've heard, and when the bass notes really kick in they effortlessly fill the room.
The sound is so big and complete that you just sit and stare. The punctual sound reproduction from each speaker really benefits this ballad.
The Devialet Expert 250 Pro plays extremely finely meshed through these speakers, but even more important is the control over even the slightest dynamic contrast – even at micro level. The tonal range is extremely large, but even more impressive is the dynamic control over this entire range.
Father John Misty
The presence in Father John Misty's voice on the track "Goodbye Mr. Blue" is goosebump inducing, and the guitar sounds like it's present in the room. It may sound cliché, but with Blade One Meta the scale of it all is so much bigger than with almost anything else. You don't just sit and listen to the resolution of the notes, but also to the great physics of every note.
Groovy EDM rhythms
These speakers really sound crystal clear when driven by the super-resolved Devialet amplifier. But I want more of the thunderous physics.
The Rotel Michi X5 (review coming soon) doesn't disappoint when it comes to power, and it also has a completely different quickness than a McIntosh in the same price range. It proves to be an exquisite match for KEF speakers, if the purpose is to riddle the sofa.
This was certainly confirmed with Tiësto and Seven's "BOOM". EDM music often sounds spiky and, ironically, flat in the bass, but some recordings are better than others. This one is among them, because we're talking bass massage here!
It's been a long time since I've played this loud in our test room. And it's the first time in a long time that other staff have come into the test room – curious, having heard the tones propagate through the several hundred square foot office. This is awesome!
By the way: since the Michi amplifier has no built-in streaming, only digital inputs (and Bluetooth!), I continue to use the Devialet amplifier to stream from Roon. Just connected to one of the coaxial inputs on the Michi. You can of course use whichever streamer you like; it was just the best solution I had available at the time.
Lovely classical
Classical music is reproduced with enormous space. A good example is the "Dance of the Knights" movement from the Royal Philharmonic Orchestra's version of Prokofiev's Romeo and Juliet, conducted with a firm hand by James Morgan. Here there are magnificent sousaphons, timpani and cellos, while the first violins lead us through the familiar melody. All the while kept on a tight leash by the speakers.
It's so powerful, so many layers of sound come through and everything hits the ears at the same time. There's no lag, nothing that sounds cloaked. Everything is forced right into the face of the listener, but without sounding harsh. Lovely. And the treble is cleaner than its predecessors, which could sound a little more coarse-grained (if you can call it that).
Nasal Steve Winwood
Recording after recording, I just sit and smile goofily. No matter how loud I turn it up, the speakers stand rock solid and play at full scale. With no flaws. No coloration, no peaks, everything is smooth as a whistle.
Editor-in-chief Lasse Svendsen enters the test room; his facial expression is hard to decipher. I think, surely this could impress anyone, even him.
"Try putting on Santana and Steve Winwood's cover of 'A Whiter Shade of Pale'," he says. Apparently he's made a discovery with the KEF Reference 5 Meta, which has the same coaxial unit and metamaterial.
As said, so done. I expected the same show of power here and was totally unprepared for what happened. Because suddenly things got a little weird. What a sharp voice!
Steve Winwood has a more nasal vocal than many other singers. It's more evident on the Blade Meta than on most other speakers. It's clear that the speakers don't dress up sharp recordings at all, when much of the energy is in the 2-3 kHz range.
This wasn't something I'd noticed before, because while the speakers aren't silky smooth by any means, they usually just come across as linear and packing a lot of punch. They don't usually have any gain in the 3 kHz range.
But when that particular frequency range sticks out negatively on a recording, playing loud isn't quite as cool. Even at moderate sound pressure levels, it can be just over the top, and I think it's fair to say that we've found an example of music that the Blade One Meta isn't particularly keen on. Which is why I think I'll skip Creedence Clearwater Revival and John Fogerty this time around …
Competitors
To talk about value for money when you're asking € 35,000 for a pair of speakers, is not something I'm going to venture into. But there's actually no shortage of competition. We've already mentioned the B&W 801 D4. The Dynaudio Confidence 60 is another example. Great speakers that paint the soundscape with a softer brush, but therefore don't sound as liberated and dynamic either.
The Confidence 60 really demands a lot from the amp, while the Blade One Meta can actually make a lot of noise with an affordable integrated amp like the Marantz Model 40n or maybe even the Naim Supernait 3. They won't quite get there, though, until they get some proper traction, like the Rotel Michi X5, and preferably something even more resolved if you prefer more finely-mashed harmonics, so you can really hear what the meta-disc has to offer.
Another competitor to the Blade One Meta is actually the cheaper Blade Two Meta, if its predecessors are anything to go by. In that case, the smaller version is no worse, just smaller and thus fits better in smaller spaces. And costs 25 percent less, with exactly the same Meta technology as in the Blade One Meta.
Conclusion
The KEF Blade Meta is a statement of achievement for a loudspeaker. The tall and deep cabinets provide volume, while the slim front baffle ensures minimal diffraction. Two woofers on each side of the cabinet move in parallel and prevent further distortion. But most importantly, the meta material behind the tweeters removes all resonance from the back of the drivers.
The result is a pair of speakers that play crystal clear, yet blisteringly aggressive when they need to. They really come thundering in, blasting through everything and everyone in the room. If that's what you want. A rare blend of raw PA power and distinguished hi-fi sound.
Nothing else sounds like Blade. Nothing else looks like Blade. Nothing else is like Blade. Just be a little careful with very nasal recordings; they can be a challenge.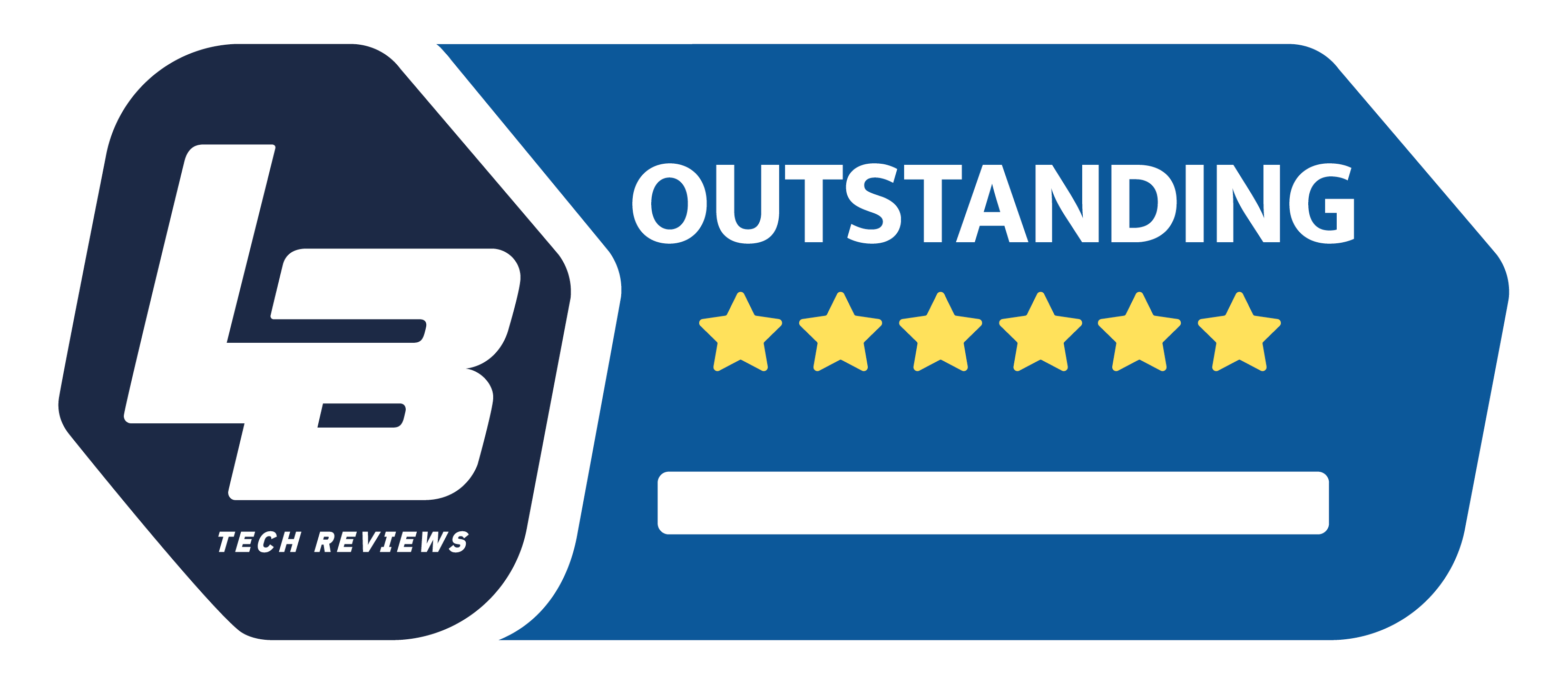 Ultra High End
We think
The brilliant stereo perspective is only surpassed by the enormous wall of sound, an insanely large format and an impact of the other world. The purity and air of the treble surpasses most.
Not the most friendly speakers when it comes to nasal singing voices.