John Hvidlykke
Published

2021-02-08 - 8:00 am
Freedom from resonances. Perfect where space is limited. Far nicer looking than its predecessor.
Not everyone wants two iron rings hanging on the wall. Requires a lot of effect.
Specifications
Configuration: 5½" woofer, 22 mm tweeter
Construction principle: Closed, 2-way in cast iron cabinet
Recommended amplifier power: 15-150 W
Frequency range: 40 Hz – 27 kHz
Sensitivity: 86 dB (2.83 V/1 m)
Impedance: 4 ohms
Dimensions: Ø 32 x 10 cm
Colors: Black, white, gray, red
Weight: 8 kg
Web: jernspeakers.com
The small Danish loudspeaker factory Jern makes things their very own way. Not least because all their products are made of cast iron.
The Jern W9000 wall speaker is a successor to the W8000, which we have previously tested. Or rather an improved version, since the W8000 is still available.
The 32 cm diameter and 10 cm deep case is the same as in the W8000, which makes good sense as the same Wavecor devices are used: a 22 mm dome tweeter and a 5.5 inch bass unit with braided fiberglass diaphragm. The same applies to the crossover of 12 dB/octave with coils and capacitors from Mundorf.
Making a new casting tool is expensive. Therefore, any Jern product is a study in creative recycling. In addition to being used in both wall speakers, the cake tin-shaped iron cabinet is also seen as a stand with built-in bass assistance for the compact speaker Iron 14. There should also be a wall-mounted bass cabinet in addition to the W9000 in the pipeline.
Jern W9000 is similar in most respects to W8000, but is improved on a few areas: First, the cabinet is now polished, giving it a silky matte finish instead of the raw cast iron finish that was pretty hard to integrate into most living spaces. A foam grille also gives a more finished feel – instead of the jersey stretch stocking that was supposed to cover the Jern W8000.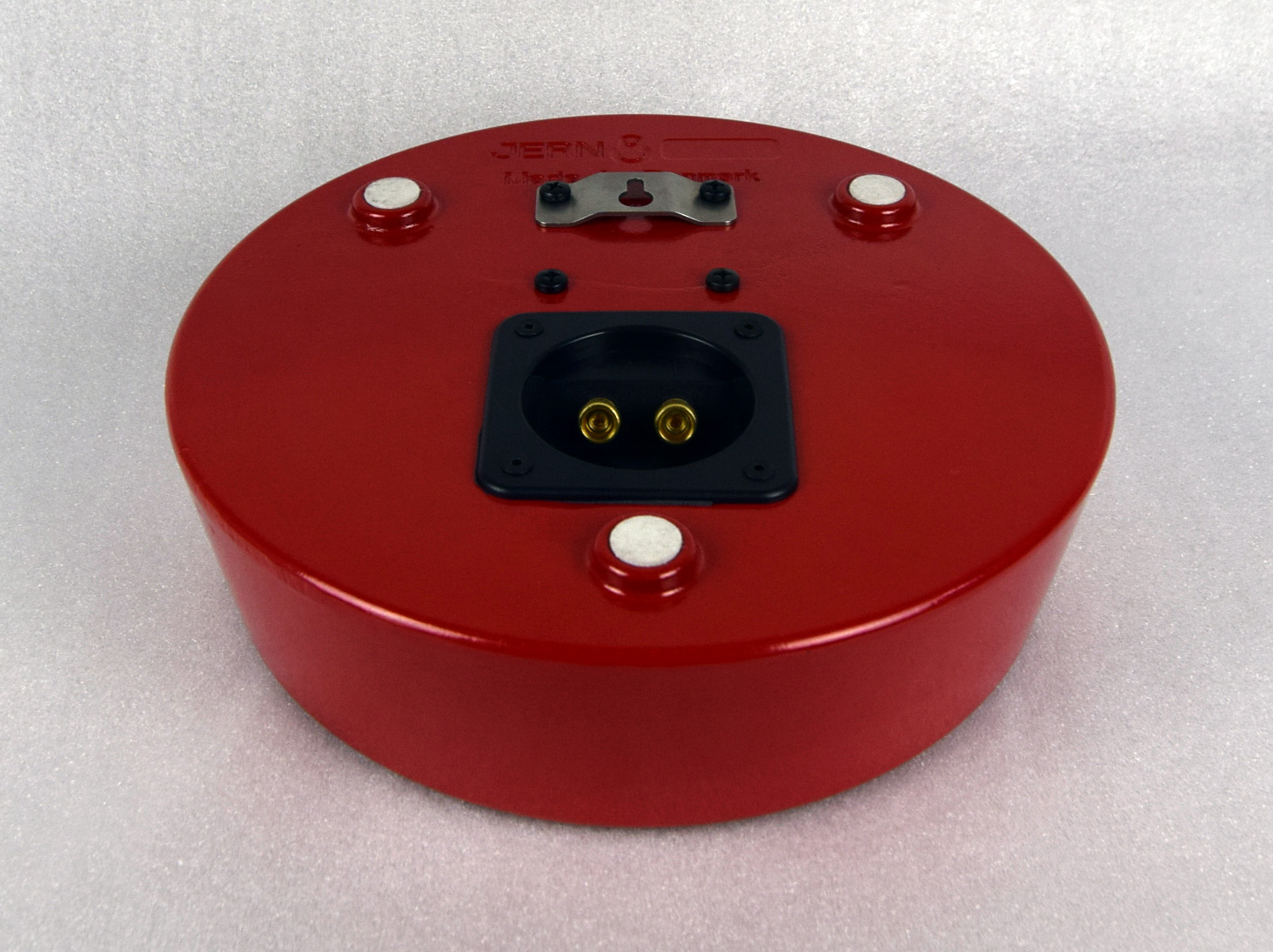 In addition to looking significantly nicer, the foam has also, according to CEO Ole Lund Christensen from Jern, managed to remove some annoying diffractions between the edge of the cabinet and the back wall. The terminals on the back of the speaker have also been upgraded to solid five-way bining posts. "The old terminals were cheap – but, alas, too cheap. And they did not sound very good, "says Ole Lund Christensen.
Iron W9000 is a wall speaker and with a weight of eight kilos I recommend using solid screws when hanging them up! And also to think the location well through in advance, as it requires a drill to move the speakers and filler to clean up the mess.
The room gives a hand
The wall placement provides some very interesting benefits. Firstly, the speakers do not take up space on the floor, and secondly, the wall – and a little applied psychology and acoustics – make it possible to play bass with a cabinet of only five liters.
"We know in advance that the speaker is on one wall. And we can expect that a speaker of this size will most likely be used in a smaller living room, where most people for space reasons will choose to place the sofa with the listening space up against the opposite wall," says Ole Lund Christensen.
That location, along with the typical dimensions of such a small living room, means that room modes will provide a gain in the bass around 40 Hz, right in the listening area. It increases the frequency range at the bottom end by almost an octave, compared to a 5-inch unit in a 5-liter case on a stand.
The sound quality
Jern W9000 has the same great sound image that characterized the W8000. They are able to recreate the illusion of having the orchestra standing in the living room.
One of the best things about the Jern W9000 – and about every Jern speaker that I have heard – is the purity and freedom of resonances. In my line of work I hear a lot of speakers, many of them good – and most more expensive than the W9000. But one usually has pay quite a lot more to find a more uncolored midrange reproduction. And then only maybe.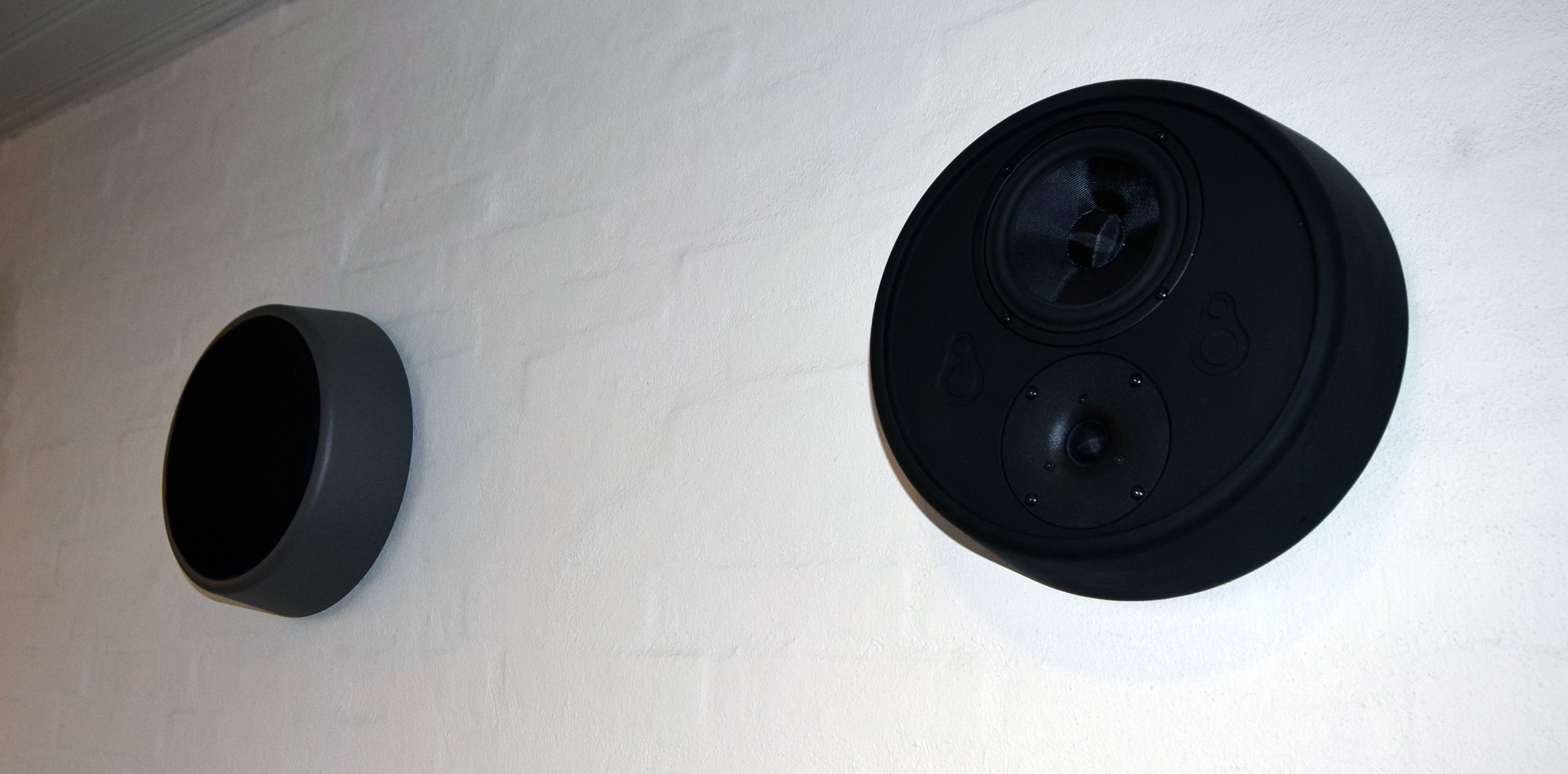 The midrange is not overanalytical or revealing. That discipline is better handled by many other, more expensive speakers. Among them Jern's own 14 DS. But the timbre of the instruments and voices comes across in a natural and effortless way that is rare. Not least at that price.
The bass still impresses. The very deep temple drums on Zhao Cong's "Moon Light on Spring River" leave me fumbling for my lower jaw. Okay, the drums and synthesizer bass are not at full level, but the deepest frequencies are still reproduced – and they are reproduced cleanly.
Of course, there are weaknesses. Lots. The depth perspective is not in the same high class as the sound in general. This probably has something to do with the wall placement. And the detail could be more razor sharp. But we are dealing with a set of speakers for about a thousand for the pair!
Efficiency is another limitation. With a sensitivity of 86 dB, you need several times more amplifier power, compared with typical compact speakers. And even with a powerhouse of an amplifier, you will not get disco sound pressure out of a 5 inch bass unit in a mini cabinet.
This does not have to be a problem as the speakers are meant for small living rooms. I also tried using them for near field listening at the desk. Here they did the job perfectly, pulled by a 15 watts Quad VA-One valve amplifier.
If the speakers are to be mounted on the wall, there is not a huge number of competitors in the price range. Some of those that comes to mind are the Lyngdorf FR-1, which impresses with dynamics, and the Audiovector QR Wall, which is more airy at the top. DALI On-Wall C excels with built-in amplifier and wireless connection for just a little more. But when it comes to bass and lack of cabinet colouration, the W9000 excels.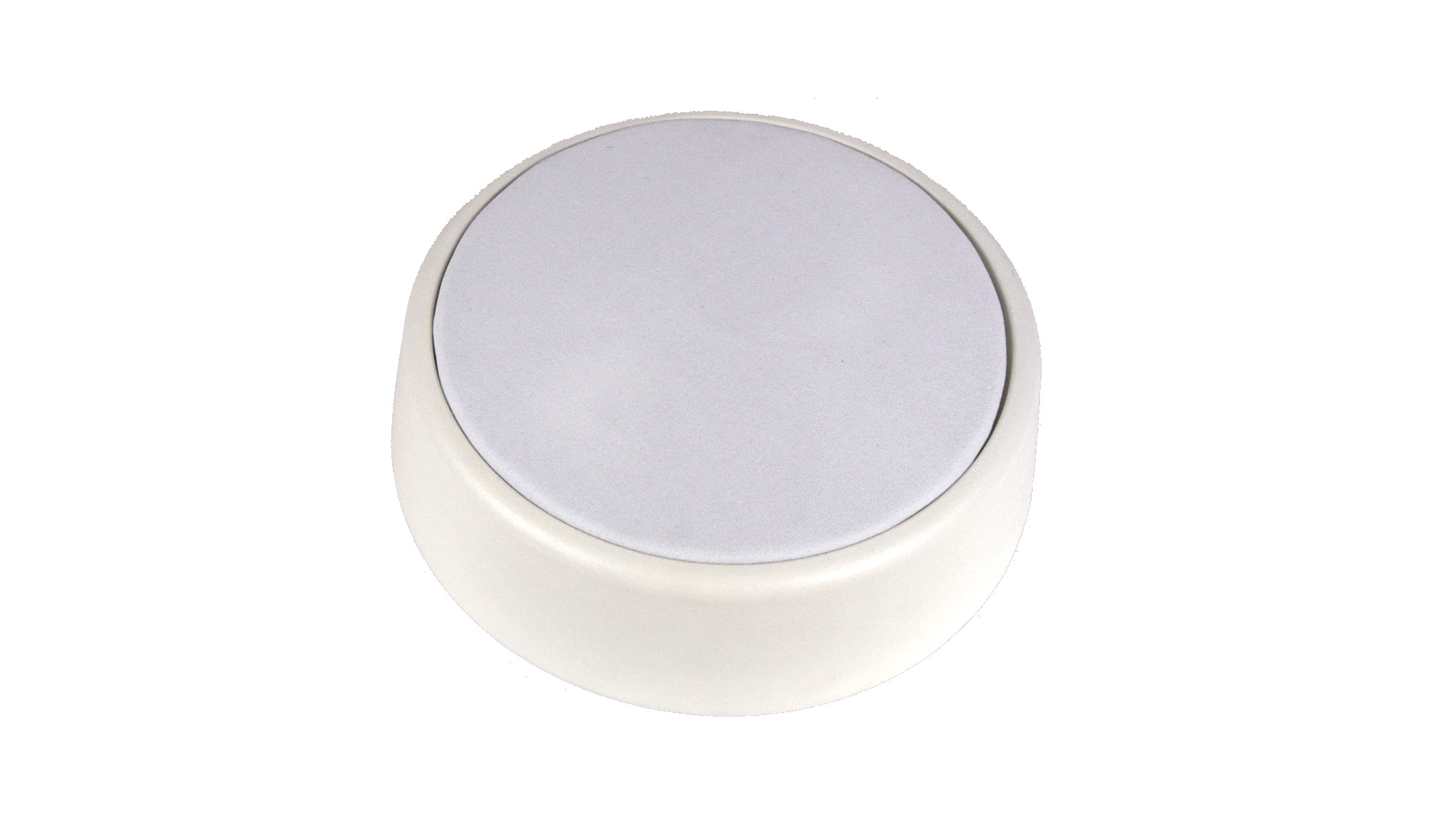 Conclusion
When you only have one hammer, all problems tend to look like nails. And if you have an iron foundry at your disposal, the answer to every challenge is to make everything in cast iron. But when it comes to speakers, this is actually an excellent solution – for the few who have access to the facilities.
Jern W9000 is not a revolution compared to W8000, and if you already have those and are happy with them, there is no reason at all to switch. Because in practice they sound the same. On the other hand, the (sorry!) slightly more polished exterior can probably make the model edible for a slightly larger audience.
If you need a set of passive wall speakers to play in a smaller space, the small cast iron cans remain one of the best ways to do that.