JBL's latest soundbar Bar 5.0 MultiBeam is a small thing, which also does not come with a subwoofer. It has the same width as a 32-inch TV, and thus takes on a direct battle against the class-leading Sonos Beam. Which costs the same. But unlike the Sonos bar, an additional subwoofer is not an option with Bar 5.0.
Bar 5.0 has an HDMI input that supports 4K video with HDR (also Dolby Vision), and the HDMI output that connects to the TV also has an extended audio return channel (eARC) that supports high-resolution audio from the TV.
Room calibration
Like the Sonos Beam, Bar 5.0 has built-in room calibration, so the speaker automatically adjusts the sound to the room. With Sonos this is done in the app, while with JBL you have to hold down the HDMI button on the remote control for 5 seconds. In other worlds, do not throw away the user manual!
Although the JBL does not boast Sonos' multi-room functionality, the Bar 5.0 MultiBeam has a built-in Chromecast which will then also be controllable with simple functions from a Google Home or Nest smart speaker. Like starting a song and turning up or down the volume. It also has Alexa Multi-Room Music (MRM), Apple Airplay 2 and Bluetooth, so the possibilities are many.
Connecting to the wi-fi network is easy via the Google Home app or the Home app on iPhone. You can also use ethernet cable.
Surround…ish sound
The soundbar is very easy to relate to when it comes to sound settings – there are none. The only thing you can do is enable or disable "smart mode", which is the name JBL uses for its quasi-surround sound. Feel free to use this on film, especially films with Dolby Atmos because it gives a little extra spatiality. Although will not say that it creates any impression of sound from above, nor any particular surround sound, it does widen the sound field nicely outwards and a little upwards as well. Thus, one feels that the space in the soundscape is larger than normal.
I also like to use the surround sound with classical music, so that the orchestra can frolic in a slightly larger space. But with most  other music, especially with drums and bass, I prefer to disable it. Pure stereo sound provides better rhythm and timing.
Sound quality
After being a little disappointed with the well-dressed Samsung HW-S67T, also known as the HW-S66T if you choose black instead of light gray, I was similarly pleasantly surprised when JBL took over the sound. The dialogues on "Ready Player One" sound much bigger, there is clearly more "ballsiness" to the big guys in the action-packed semi-computer-animated film. There is a lack of air at the very top, but the connection is nice. The bass is colored and masks something in the midrange area, which is especially audible on the main character's friend Helen Harris' big and stout game avatar Aech: It rumbles too much.
With the room calibration is activated, the soundbar sends out some test signals which it then measures the response of, and immediately it becomes tidier. The bass becomes more natural but still without losing its fullness. It's pretty good with punch when King Kong comes up from the bridge and smashes the motorcycle of Art3mi's alias Samantha Cook. The entertainment value here is much greater than with the Samsung soundbar.
Stereo music, as well, sounds much more engaging with the JBL bar. Pop music has more rhythm, the midrange reproduction is larger and more natural. I mentioned classical music, which should have surround sound enabled. But I forgot to mention that this is not what this soundbar does best anyway. Classical music needs more resolution, even though there is quite a push in the larger brass instruments. It still never sounds completely natural. Admittedly, asking a cheap soundbar to reproduce the most difficult type of music is setting the bar (sorry!) too high.
I think the JBL Bar 5.0 MultiBeam sounds more engaged and energetic than the Sonos Beam on both film and music, but at the same time it is more grainy and coarse in the high range. The Sonos Beam is also more linear in the bass – although it does not have as much of it. Beam is better in most disciplines. But also a little more boring.
Conclusion
JBL Bar 5.0 MultiBeam is a very simple soundbar: Connect it, easily connect it to the wi-fi network, and get on with movies or  music. It supports both Chromecast, Airplay 2 and Bluetooth.
It is so rich in bass that the subwoofer is not missing, and if you activate the built-in room calibration, a lot of the coloring that can be annoying is removed. The dialogues open up more, and the soundscape gets a little bigger.
With surround sound sound activated, the movie sound sounds bigger, but even if the soundbar technically supports Dolby Atmos, you do not really get any impression of sound from above. You may notice a bit of the virtual effect, but don't set your ambitions to Atmos in this price range.
A surprisingly capable soundbar, which only needs the last little extra to really hit bullseye.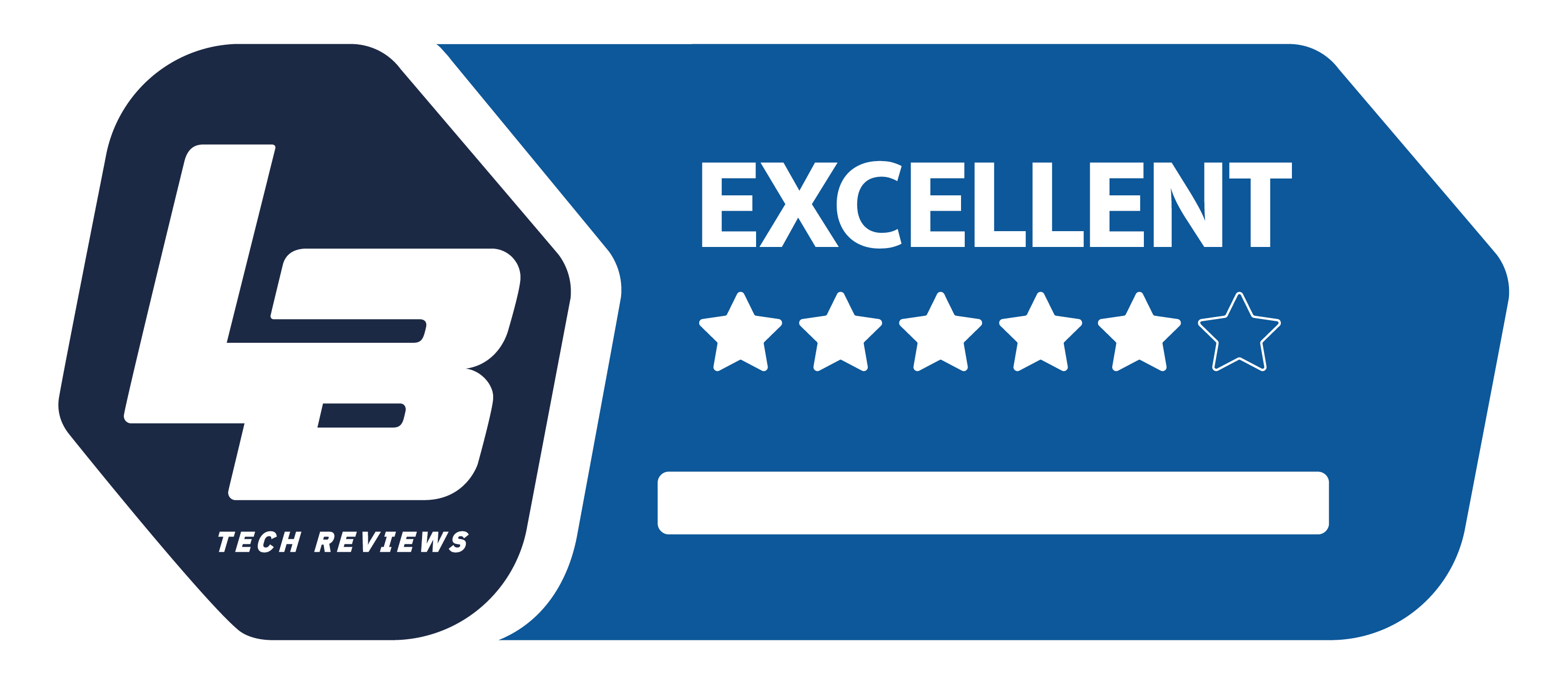 Basic
We think
Great, rich sound with plenty of bass even without a subwoofer. Very easy to use. Auto calibration.
Colored bass. Generally a bit rough sound. Virtual Dolby Atmos works better on paper than in practice. Subwoofer cannot be connected.