John Hvidlykke
Published

2021-07-26 - 6:00 am
Virtually invisible in the interior design. Sounds amazingly good for the price. Works in Sonos systems.
The bass is not very deep and it cannot play particularly loud. The selection of replaceable "art fronts" is not very exciting.
Specifications
Principle: Two-way, active bass reflex wall speaker
Equipment: 4″ midwoofer, 1″ dome tweeter
Frequency range: (Not stated)
Amplifier power: (Not stated)
Connections: Wi-Fi
Streaming: DLNA, Spotify, Tidal, YouSee Play, Deezer and many more
Microphone: No
Voice control: Via mobile or other smart speakers
Dimensions: 41 x 57 x 6 cm (W x H x D)
Weight: 4.5 kg
Web: ikea.com
What offspring do you get if you cross a furniture giant with a manufacturer of wireless speakers? Of course, you get a speaker that blends into the furniture.
IKEA Symfonisk is a multi-room wall speaker designed to pass even the most stringent access control. In fact, it is virtually invisible in a "modern home".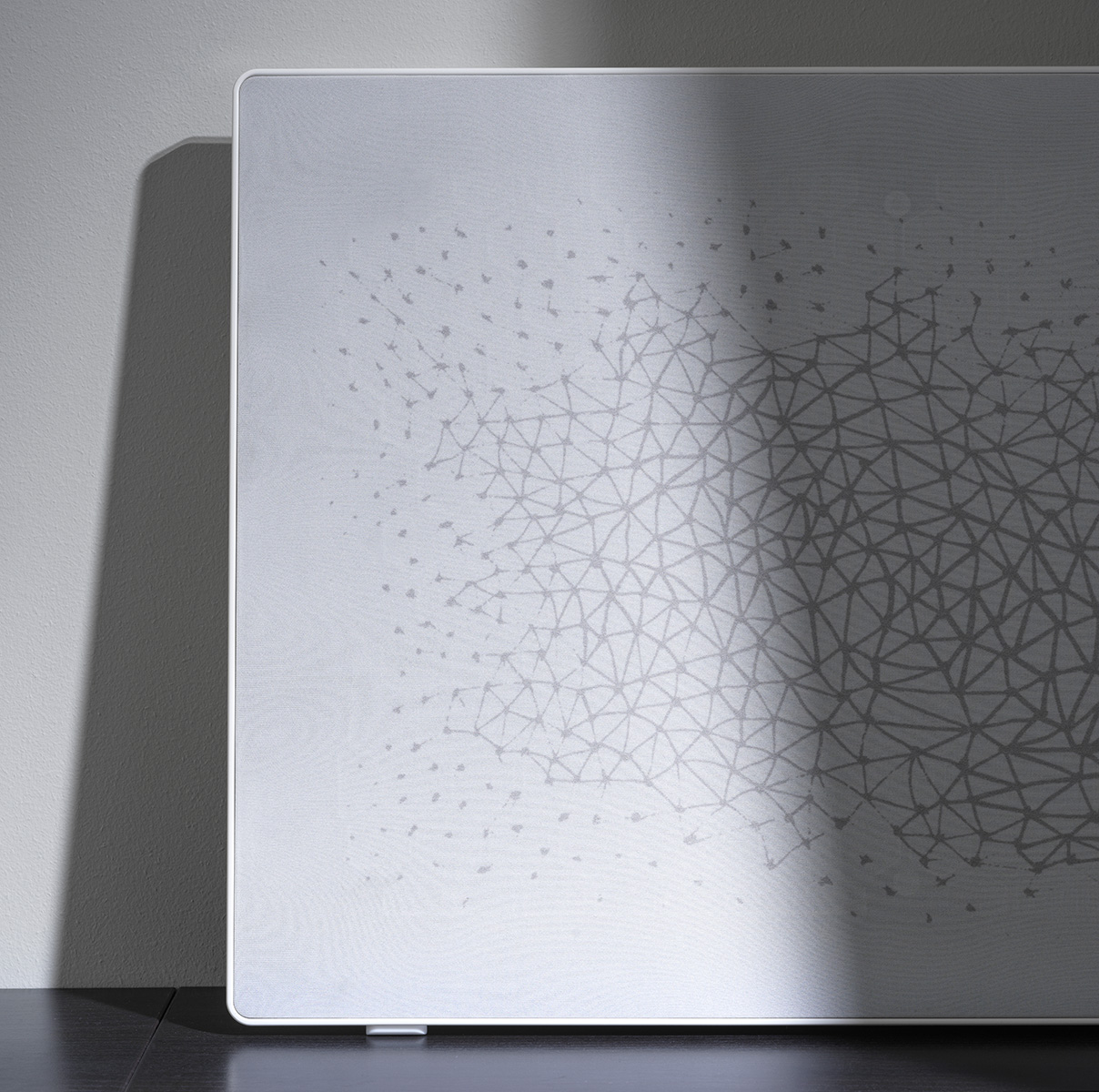 Sonos has been responsible for the electronics, while IKEA has provided the design. And as an IKEA product, you have to take it down from the shelf in the warehouse in the local furniture department store. Although it comes in a flat box, there is no need for IKEA's famous Allen key to assemble Symfonisk. It is neat and ready, and can either be set up against a wall or hung on the wall. Rubber feet and wall brackets are included for both placements.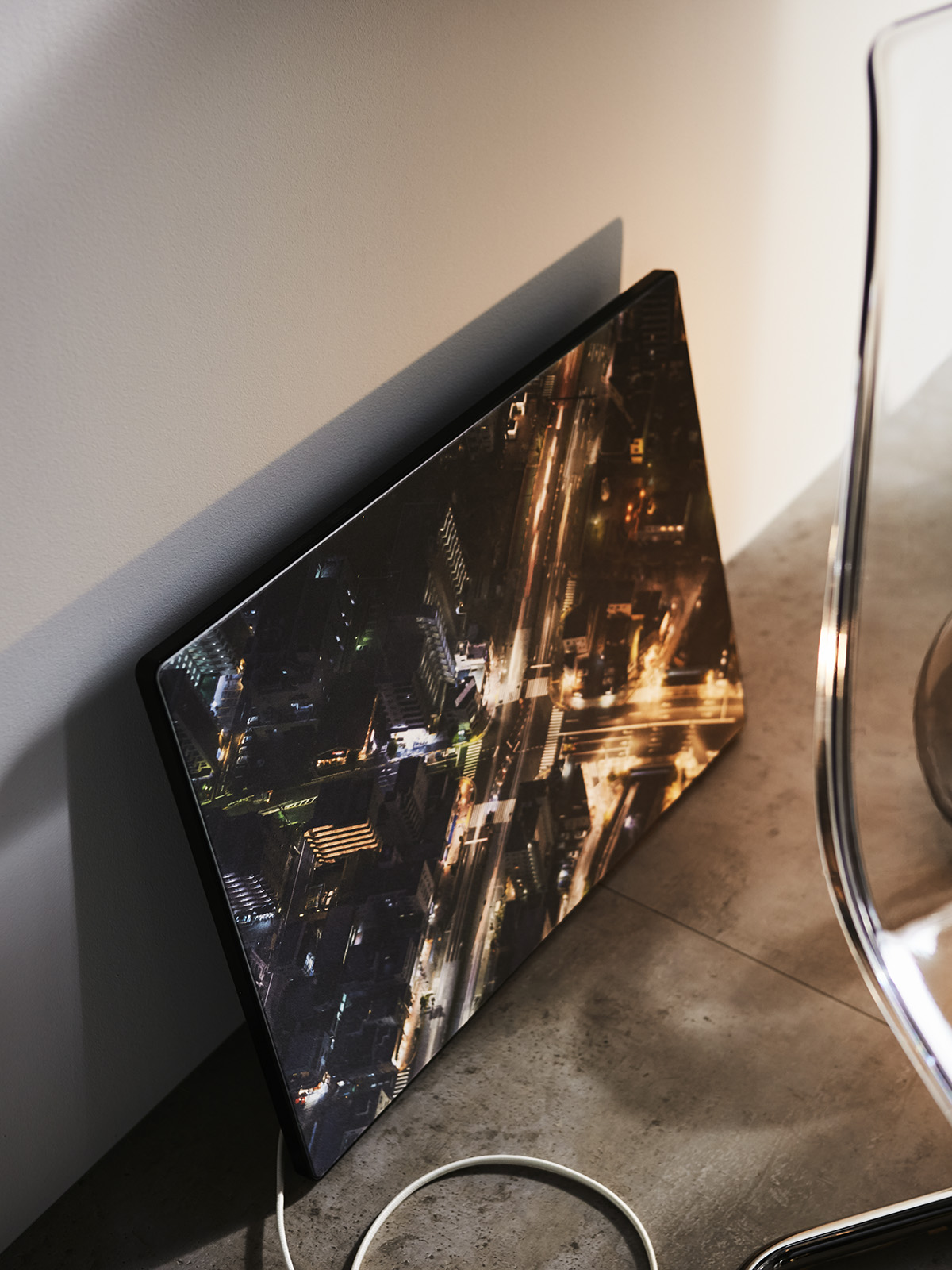 The speaker is flat and rectangular, and thanks to a bit of design magic, it does not seem as thick as it actually is. The front is covered with fabric in a pattern reminiscent of art. If you are not satisfied with the supplied pattern, you can buy separate fabric frames in the department store. At the launch, there are about a dozen patterns that should be able to fit most interiors – as long as you do not expect to be inspired or aesthetically challenged.
Behind the fabric panel you will find a four inch midwoofer and a dome tweeter. The small drivers look a bit lonely on the large front plate, but they must match the limited volume in the flat cabinet. The cabinet is molded in ABS plastic, but is surprisingly stable. Despite persistent attempts, we were not able to provoke resonances or rattling.
Worldly things like frequency range and amplifier power, the people at IKEA have not bothered to disclose. But the same sin of omission is on the other hand common with many other wireless multi-room speakers.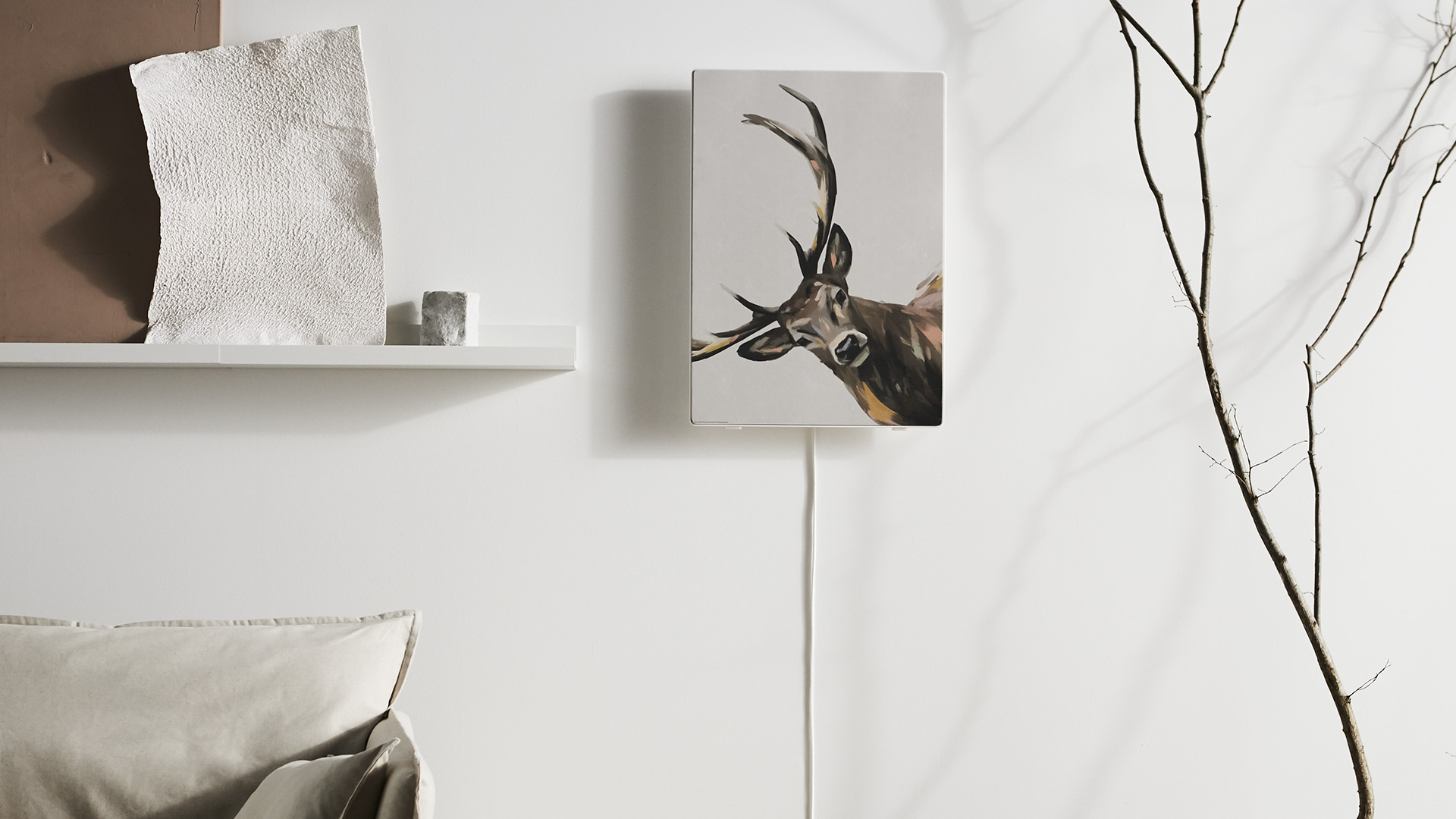 Simple setup
The setup is, as usual for Sonos products, extremely simple and user-friendly. Based on previous experience, I had expected to spend three to four minutes on the setup. But the process has become more streamlined in the meantime – so it only took half of that to get Symfonisk incorporated into the house system.
IKEA Symfonisk is a dedicated mono speaker. This is not a problem as long as it is used as background sound or as modern kitchen radio. But two speakers can be paired for stereo. You can also use two Symfonisk as rear speakers in a home cinema surround system.
Like other Sonos speakers, it is recommended to use the TruePlay room correction that straightens out the worst frequency bumps. An iPhone is required to perform the correction, but since the result is stored in the speaker, you could borrow one from a visiting friend for a few minutes.
The sound quality
IKEA Symfonisk is one of the cheapest ways to get Sonos-compatible multi-room speakers. And at that price, it makes it so absolutely excellent that there is good reason to buy it, even if there is no need for "invisible" sound.
It would not be fair to judge Symphony by the hi-fi, but it actually plays really well especially in the midrange, where the voices and the fundamentals of the instruments lie. Here you can hear nuances and sound differences, which also helps to make the background listening a musical experience, where you can appreciate that this is the original recording of "Crime of the Century" from 1974 – and not an elevator music cover version, abused by a Polish coverband.
While the midrange and treble are clean and clear, the bass is less convincing, and the dynamics are not Symphony's favorite either. Deep bass is absent, while the upper bass range maintains an OK level – aided by wall placement and DSP – but it's hard to tell the difference between electric bass, drums and synthesizer bass.
For background music
All this is not a big problem. IKEA Symfonisk is a speaker that you put in a place where it should not attract attention. Neither visually nor acoustically. And one that is perfect for background music while cooking meatballs or doing homework. And to follow a podcast or listen to an audiobook. If you want more than that, you need heavier gear. Like the Sonos Five – or a set of "real" hi-fi speakers along with a Sonos Amp or a Bluesound Powernode.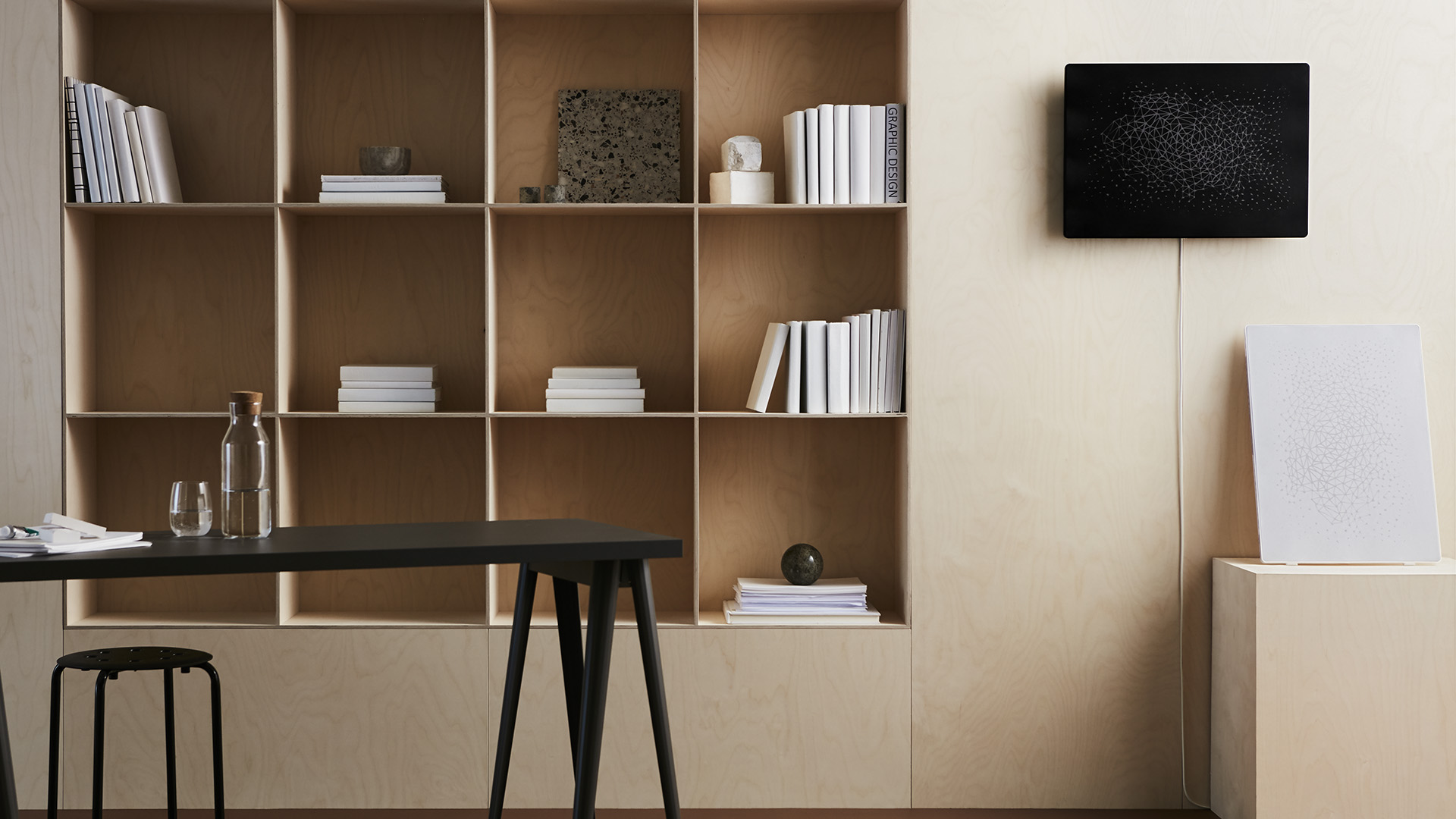 Conclusion
If you already have a Sonos system, the IKEA Symfonisk wall speaker is one of the cheapest ways to add another speaker to your system. There are Sonos speakers with better sound – not to mention better wireless speakers in general. But they are several times more expensive, and Symfonisk easily beats the Sonos One SL for the same price in bass performance and pure sound. Its strongest card, however, is that it is easy to place, does not take up space – and is virtually invisible in the decor. At least if you have a home decor in a style that it blends discreetly into.