John Hvidlykke
Published

2022-05-31 - 2:00 pm
Truly clean and undistorted sound reproduction free from cabinet vibration and coloration. Room correction capability. They can play loud too!
No wireless connectivity or network option. Quite expensive.
Specifications
Configuration: 16.5 cm woofer, 19 mm metal dome tweeter
Construction principle: 2-way active, closed
Frequency range: 43 Hz – 20 kHz (-6 dB)
Built-in amplifier power: 2 x 150 W in each speaker
Max. Sound pressure level: 110 dB (118 dB peak)
Crossover: electronic (crossover frequency not specified)
Connections: analogue in (balanced XLR), digital in (XLR), digital out (XLR), control (2 x RJ45)
Resolution: 24 bit/192 kHz
Dimensions and weight: 23.7 x 99.9 x 22 cm / 14.9 kg
Colours: White, grey, black, white/black, black/white
Web: genelec.com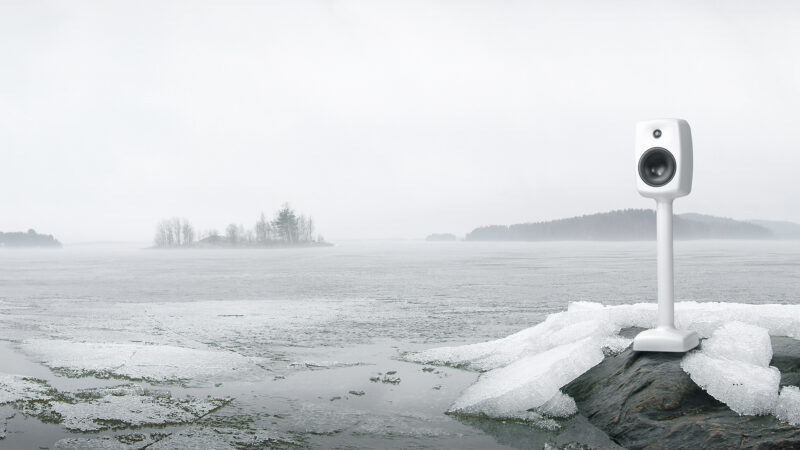 Finnish Genelec are best known for their studio monitors, speakers for professional studios, but some of the models are so "civilized" that they can be used at home without the professional equipment totally dominating the decor.
The Genelec 6040R is one such speaker. An active two-way design that can be called either a floorstander or a compact speaker with equal right or wrong. The stand is in fact a fixed and integral part of the speaker.
One could argue that the speakers could just as well have had a larger volume, since the floor space is taken up anyway, but a smaller cabinet means less diffraction and less risk of cabinet vibration. Two problems that Genelec has gone to great lengths to minimise in its speakers.
The Genelec 6040R, like other Genelec models, has a cabinet with very rounded shapes. Not to look refined, but because the shape means both greater rigidity in the cabinet and fewer diffractions (which occur when sound waves hit a sharp edge), ultimately leading to a smoother frequency response.
Resonance-dead cabinet
The cabinet is cast in aluminium and is virtually resonance dead. When you tap your knuckle on the speaker, virtually no sound comes out. The only speaker I've experienced with a more dead cabinet is Jern, which is also cast in metal.
The two units are respectively a 6.5 inch bass/midrange unit and a 19 mm dome tweeter with metal cone. The tweeter is recessed in a waveguide to ensure even dispersion of the sound.
There are two built-in Class D amplifiers of 150 watts each. A DSP ensures that the speaker units receive only the power they can handle. The Genelec 6040R is rated to deliver 118 dB of sound pressure in short pulses. But they can "only" deliver 100 dB of sustained sound pressure. Which is, however, more than loud enough to cause hearing damage if you listen for a long time.
Professional connections
The Genelec 6040R is active, but not wireless. As Genelec has its roots in the professional world, all inputs are professional XLR sockets. Both the analogue, which is of course balanced, and the digital, which follows the AES/EBU standard. It doesn't make much difference in practice, but you need to make sure you have the right adapters.
There are also two RJ45 inputs, but not for networking. Instead, they're used for Genelec's own network, called GLM, which can link multiple speakers and subwoofers together and also control them from a computer via a special adapter box.
All connections are made on the back of the speaker stands. Under the bases you'll also find a series of DIP switches and a knob that can be used to trim the frequency response of the woofer and the tweeter. This makes it possible to correct for placement more or less close to rear walls and corners.
Room correction
For best results, however, use Genelec's own GLM space correction instead. Like other room correction systems, a measurement microphone is used and you can either calculate a general correction curve that gives a useful average across multiple listening locations, or a "selfie setup" that gives the best possible sound at one listening location. The listening test was performed with the eigenspace correction.
Since the electronics in the speakers are all-digital, and signals from the analog input are digitized, listening was done primarily via the digital input to avoid unnecessary conversions.
Some speakers play so you want to tap your foot to the beat. The Genelec's make me want to work on the mix of the track.
The sound of the Genelec 6040R
Through my work, I have the privilege of listening to many speakers, and many of them are very good. The Genelec 6040R are not perfect in every way, but when it comes to purity and freedom from resonances and coloration from the cabinet, they are better than the vast majority.
Apart from the decidedly hollow stanchion of very cheap speakers with overly thin cabinets, you don't really notice how much the cabinet of even fairly good speakers colours the sound. Until you experience a speaker where that's not the case. It can best be described as silence. As if an imperceptible murmur in the concert hall fades away and you listen to the music itself.
The Genelec 6040R is a relatively compact two-way speaker (apart from the stand) with a 6.5-inch woofer. But that doesn't limit the ability to play bass to any appreciable degree. The lowest octave you have to do without – or buy a subwoofer. But from just over 40 Hz (the lowest string on an electric bass) there is both authority and quality about the reproduction.
Monitor without monitor sound
The term "monitor sound" is used for speakers that emphasise the details – often at the expense of the whole – and make it easier to hear small imperfections in the recording. The Genelec 6040R are certainly suitable for monitor use, but monitor sound they do not have.
In fact, the listening experience is pleasantly free of the sharp edges and obtrusive treble of many classic monitor speakers. But the sound is no less accurate for that reason. The speakers have an impressive ability to show every detail of the recording, and it's particularly easy to hear the difference between each track. Which microphone is used and how close is it to the lips? What studio sound has been used on the guitar? If the details are present on the recording, they will stand out clearly.
Played over the Genelec 6040R, new details on familiar recordings come to light. On any good amplifier and speaker combination, it should be possible to hear that the vocals on Disturbeds cover version of "The Sound of Silence" are built up of several layers. But the difference in the tracks becomes apparent.
The same is true of a test classic like Roger Waters' "Three Wishes," where small, phase-enhanced details appear throughout the soundscape. I've definitely heard the track more impressively on expensive high-end speakers, where the sense of looking into a huge acoustic stage has been pronounced. But I've rarely heard this and my other test tracks reproduced so soberly.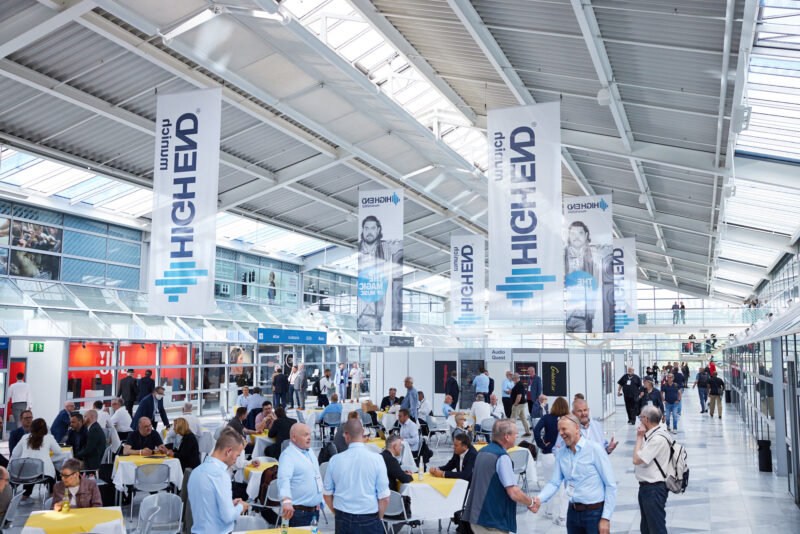 Like being in the control room
On the whole, one feels transported to the control room of the recording studio rather than the concert hall. Which will appeal to those who have a dream of being a sound engineer (and possibly a studio in their bedroom). While others will crave the excitement and rock'n'roll that you get with an old-school monitor like the JBL L100 Classic (and an amp).
A more direct comparison might be the DALI Rubicon 6 C, which is also active. Here you get twice as many speaker units, driven by twice as many watts of built-in amplifiers. And wireless sound. But even though the Rubicon delivers a more impressive soundstage with a more extended frequency response, I'd still prefer the Genelec 6040R as a workhorse in the studio.
Conclusion
The Genelec 6040R is a rather unusual speaker whose appearance and choice of materials divide the waters. They also cost quite a lot of money, and in a hi-fi world where active speakers are mostly wireless, the professional XLR cable connections can seem cumbersome. Nor do they have a remote control. What they do deliver to perfection is a nuanced and exceptionally clean and uncoloured reproduction.
Some speakers play so that you want to tap your foot to the beat. The Genelec's make you want to work on the mix of the track. Because they are made for sound engineering. But if you want to get to know your favourite music in depth, they're a great buy.