ZEN JENNE'
Published

2022-06-07 - 8:00 am
Iconic design. An equal match for a mini stereo. Now, finally, with Android support. Multiroom with Formation.
No Chromecast option. No automatic adjustment to the location. Voice control only with Amazon Alexa.
Specifications
Configuration: 6″ woofer, 2 x 3.5″ midrange, 2 x 1″ tweeter
Construction principle: Closed, active, digital
Frequency range: 35 Hz – 24 kHz (-6 dB)
Built-in amplifier power: 80 W (woofer) + 4 x 40 W (midrange and tweeter)
Wireless: Bluetooth (aptX Adaptive), Wi-Fi, AirPlay 2, Spotify Connect
Music streaming: Tidal, Qobuz, Spotify, SoundCloud, Apple Music, Deezer, Napster, Amazon Prime Music
Control: Bowers & Wilkins Music app (Android, iOS)
Voice control: Amazon Alexa
Connections: Wireless only
Dimensions and weight: 66 x 18.8 x 18.3 cm / 7.3 kg
Colours: black, grey
Web: bowerswilkins.com
"Iconic" is a misused term. But when it comes to Bowers & Wilkins' Zeppelin desktop speaker, it's entirely justified. Very few speakers are as recognisable as it. Or as long-lived.
The airship-shaped speaker made its debut in 2007 as a dock for the Apple iPod Touch (which has just recently been retired after 21 years of faithful service) and the then brand new Apple iPhone. Back then, music consisted of MP3 files and connection was usually via cable. So it was a revolution to be able to place your phone in the holder on the speaker and just play.
Today, 15 years later, docking and cable have been replaced by AirPlay and Bluetooth. And the heavily compressed MP3 files have been replaced by streaming services with millions of music tracks. With the option of CD quality or higher.
The Bowers & Wilkins Zeppelin, on the other hand, looks like itself. Although the speaker is in its fourth generation, the cabinet has the same cigar shape. Only the base has changed slightly between versions. And the docking station is, of course, a thing of the past. Which it also was on the third generation.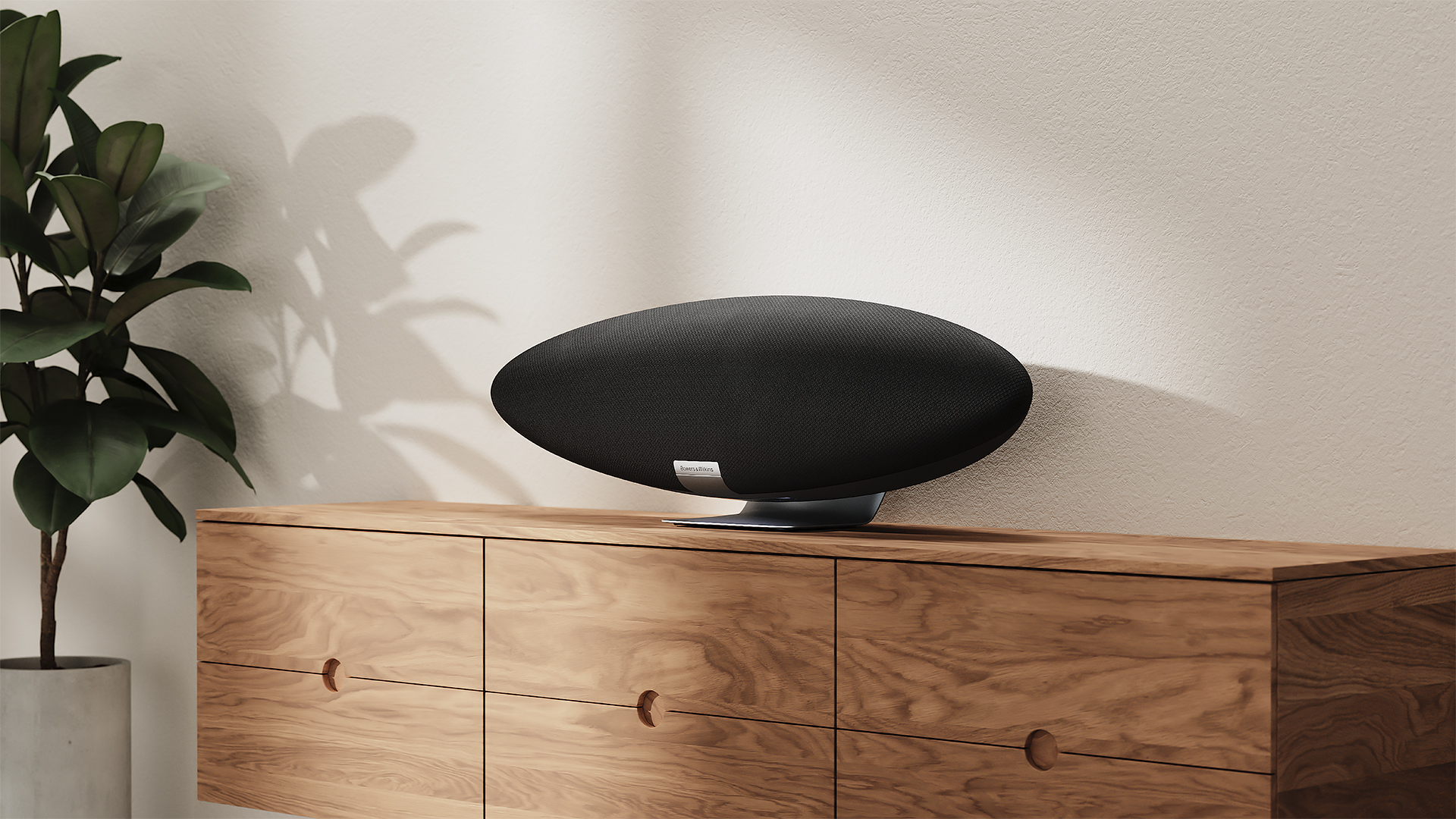 Inside the black or grey cabinet, things look the same too. The bass is still handled by a 6-inch woofer, while there are two 3.5-inch midrange drivers and two 1-inch tweeters. There are slightly more watts available than before: 80 watts for the woofer and 4 x 40 watts for the other frequency ranges. All in class D, of course. The cabinet used to be bass reflex, but now a closed cabinet is used. At the same time it has been possible, with the help of electronics, to stretch the frequency range down to 35 Hz.
Android – at last
The big revolution has happened on the streaming side. The fourth generation Zeppelin is a fully modern wireless table speaker. In the first place, this means that iPhone users can stream music wirelessly from their mobile via AirPlay2, while Android users have to make do with aptX Adaptive, which isn't bad either. And it's news in itself that the Bowers & Wilkins Zeppelin communicates with Android phones at all. Indeed, that's been a shortcoming of the previous three generations.
Multiroom with Formation
Now the two mobile communities are put on an equal footing with the Bowers & Wilkins Music control app, available for both platforms. Which, incidentally, is the same app used to control Bowers & Wilkins' Formation wireless speakers. This means you can create a multi-room system with Zeppelin(s) and Formation speakers.
Another big and crucial improvement is built-in music streaming. Zeppelin can now work with all relevant streaming services – and more are being added all the time. In HD quality, of course.
The Bowers & Wilkins Zeppelin also has voice control. There's still room for improvement here, though. You can still only use Amazon Alexa. Which in many countries is equivalent to having no voice control at all, as Alexa will not support smaller languages. In general, Zeppelin and Google are not on speaking terms, as the speaker does not support Chromecast either.
The sound of Zeppelin
Bowers & Wilkins makes many great hi-fi speakers. If you have enough money and space, you can go to music heaven. The Zeppelin isn't aiming for such high altitudes; it's a convenience speaker that can provide background entertainment for the 95 percent of your daily life when you're not sitting intently in that good chair listening for the ultimate details. But where you still want decent quality.
Zeppelin delivers. In fact, it's quite impressive how capable a soundstage you can get from such a small speaker. The stereo image is confined to the 66 cm wide cabinet for good reasons. But put the Zeppelin on the table in front of you and you get a perfectly serviceable perspective.
Regardless of the fact that the speaker goes down to 35 Hz on paper, the deepest bass is rather limited. But the sound is by no means thin or flimsy, and the midrange in particular is convincing.
Bowers & Wilkins reportedly uses the same FST technology in the Zeppelin's midrange units as in its expensive stereo speakers (though possibly not in quite the same design). In any case, voices stand really clean and uncoloured considering that we're dealing with a mid-range table speaker.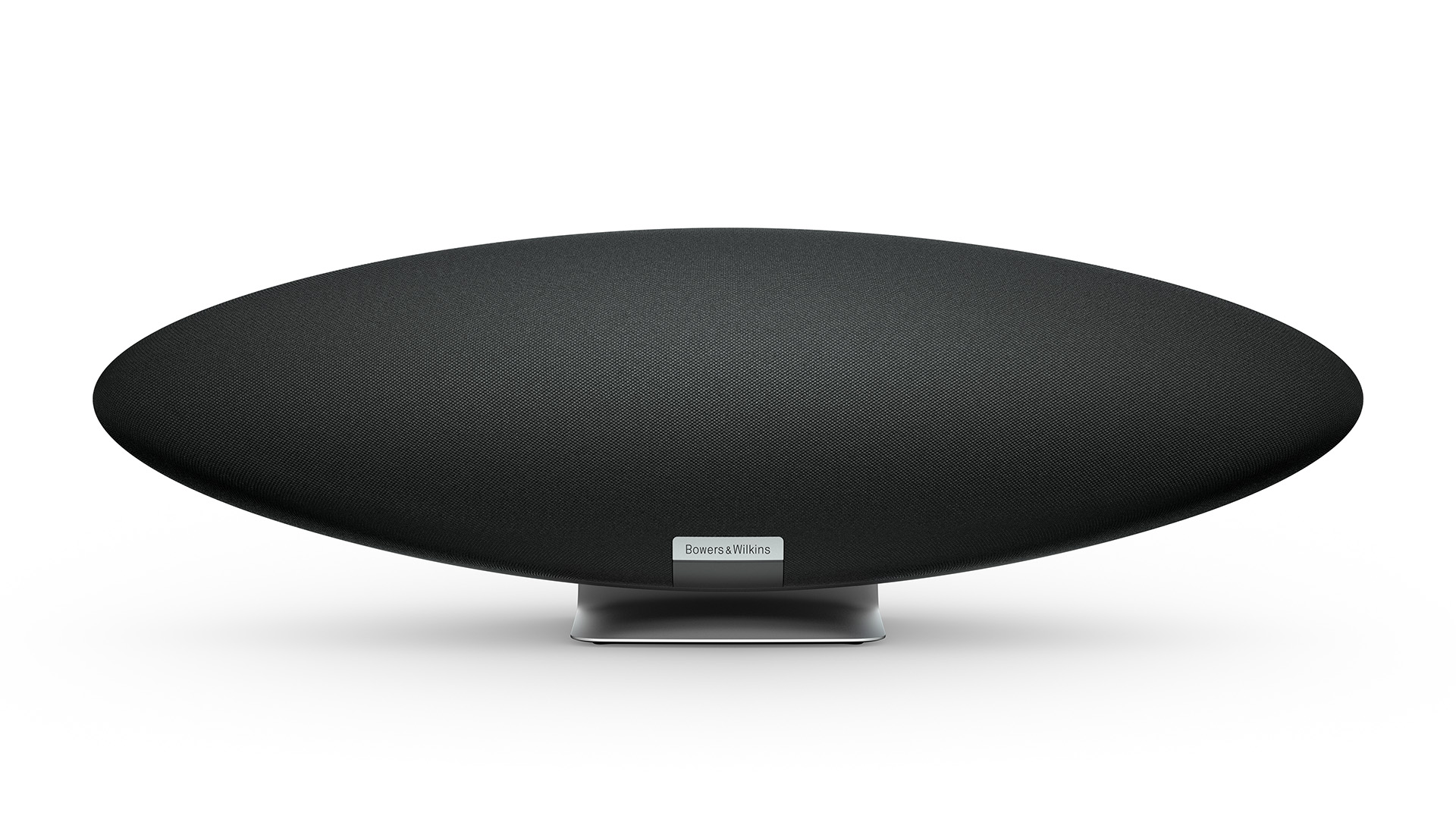 Competitors
There's no shortage of competition among mid-range wireless desktop speakers. Sonos Five, Denon Home 350 and Harman Kardon Citation 500. None can compete with Sonos on the number of streaming services, but the Zeppelin is well ahead in terms of sound quality and stereo image. It lacks Sonos' excellent room correction, however.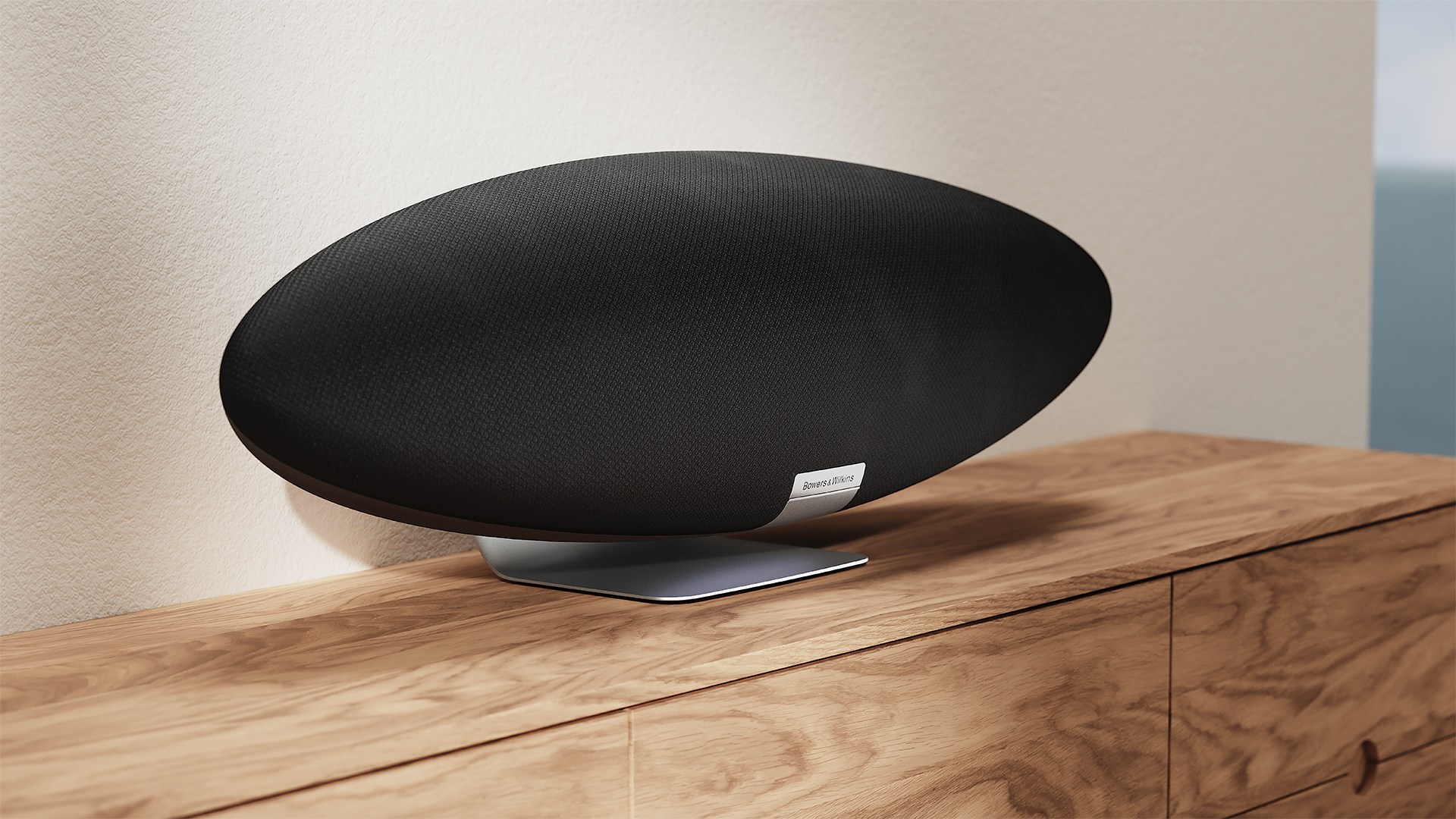 Conclusion
The Bowers & Wilkins Zeppelin has only increased slightly in price over its 15 years on the market, and with new features in the form of music streaming, multi-room and much-needed Android support, it's now a very relevant competitor to Sonos and the other premium class desktop speakers.
The design is either a plus or a minus; there's no neutral middle ground. But sonically, it's clearly among the best ways to get music into the living room or dining room. Then we just need room correction to put the finishing touches.