I was walking around the house doing things other than listening and didn't realise the music in the background. Rohey's five-year-old album, A Million Things, works just as well as atmospheric background music as it does for concentrated listening. But there was something about the midrange that made Rohey Taalah's soulful vocals follow me wherever I went.
Back on the couch, it dawned upon me.
It had to be Audio Physics' special midrange unit that caused the vocals to sound so uncoloured and free. The midrange sound reminded me of my old Quad ESL 63s, maybe not with the exact same weightless airiness, but close enough.
That's an appreciative nod to Audio Physic's choice of drivers, of which there are, unusually, three here.
What's unusual about the Audio Physic Spark is not just that it's a three-way compact speaker, with a unique midrange, but that the Spark was originally a slim floorstander. What exactly happened when the decision was made to transform the Spark into a compact model, I won't speculate, only to say that it was not a bad idea.
The latest generation Spark at least retains Audio Physics' distinctive cabinet design, with a slightly backward-leaning silhouette and a symmetrical element design on the front.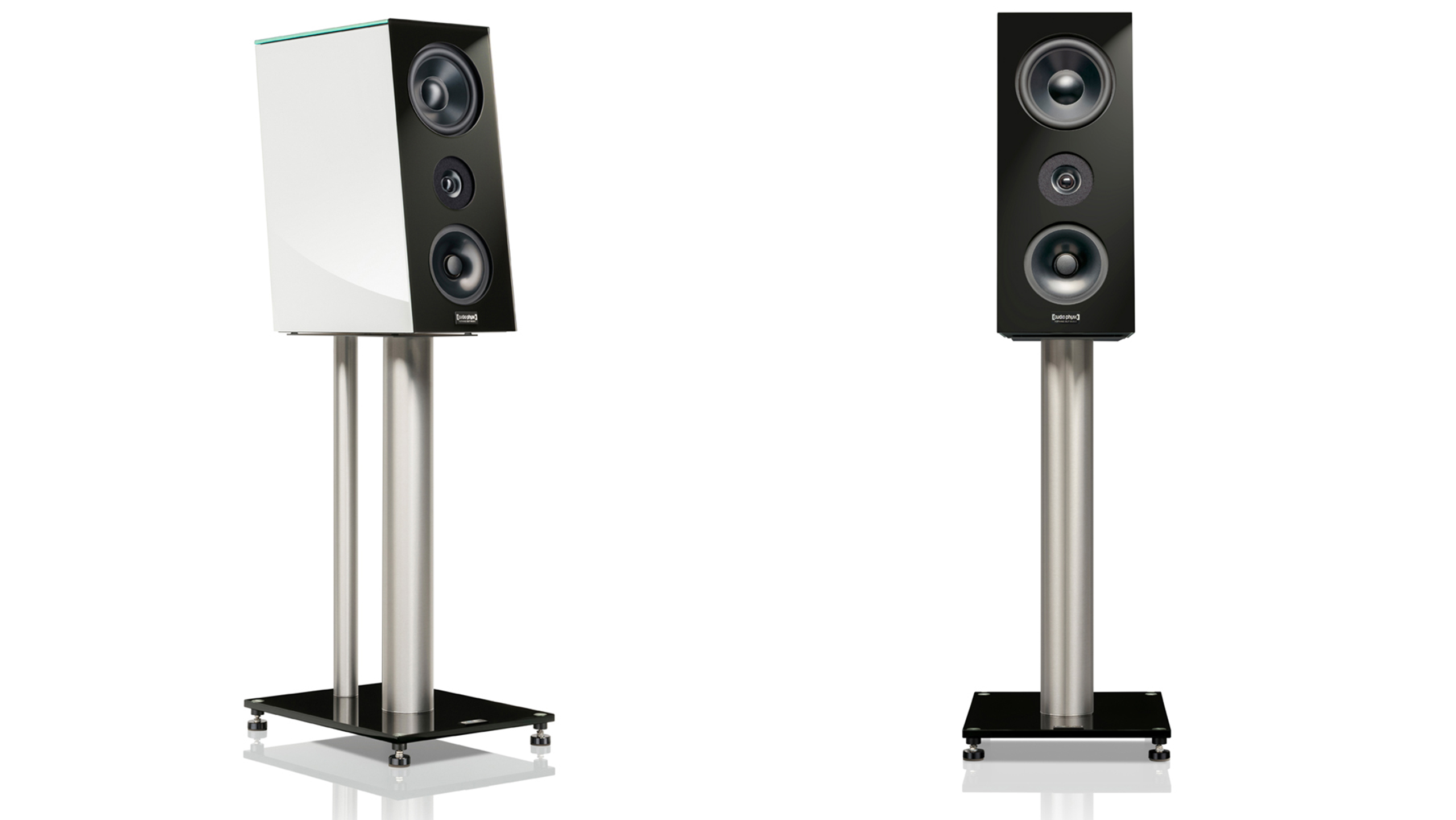 Unique driver
The 48cm tall Spark may not be very suitable for the bookshelf, but there is a 20kg stand made specifically for Spark and compact speakers, which has the same footprint as a floorstanding speaker.
According to Audio Physic, much of the technology in Spark is taken from the flagship Cardeas.
The special midrange driver, for example. It's a 15cm element designed with no centre suspension whatsoever. Normally, all dynamic elements are made with a suspension around the voice coil. Audio Physic believes that this inhibits the kinetic energy, and that avoiding it results in fewer drawbacks such as colouration or intrinsic sound to the music.
I can see what they mean, because the speakers have a rare weightless and airy midrange, which seems quite effortless when playing.
Hyper Holographic Cone
The midrange is called HHCM SL, and it works with a 39 mm dome tweeter, HHCT III, and a woofer with an 18 cm aluminium cone with a ceramic coating and double suspensions for the cone.
According to Audio Physic, they do not use a conventional crossover with fixed crossover frequencies, but a filter that gives the elements the freedom to reproduce all frequencies. It sounds strange, I admit, but it's one of several steps in Audio Physic's Power Train technology, which is all about letting music run free with as little intervention as possible to colour the sound.
Honeycomb and glass
That's why the cabinet in a Spark is not comparable to older versions. They use a synthetic material and mould the internal cabinet panels with a honeycomb structure, instead of the usual MDF or HDF panels. This should result in far fewer resonances and a larger internal volume, as the panels can be made thinner than MDF.
The speakers are painted white or black, with glass surfaces on the outside and a black glass plate in front that is attached with magnets.
On the back you can see a horizontal bass reflex port at the top, and further down a pair of WBT terminals mounted on an internally damped plate with the filter inside. The speakers can be supplied with two pairs of WBT terminals, for those who wish to bi-wire, or bi-amp.
The quality impression is solid, as it should be in this price range. Where we also find very strong contenders in speakers such as Audiovector R1 Arreté, which has long been among our reference speakers, but also Sonus faber Olympica Nova I and Focal Kanta N°1.
Mega Meta
It's tempting to conclude that the midrange is the Spark's strength, and that it performs better in that particular discipline than most two-way compact speakers do. Because that unique element actually does something to the way vocals, guitars, woodwinds and pianos sound, which I usually associate with more expensive floorstanding speakers, with very expensive elements.
They're not as convincing in the low bass, simply because they roll off so early – around 40-50 Hz – that the lowest octave of a concert piano loses some of its weight. But the rest of the bass reproduction has plenty of dynamic contrast and, not least, enough weight for a double bass to come out really well in the soundstage.
At the other end, I found that the relatively large tweeter gave strings and brass an almost ascetic but highly controlled sound, rich in timbre but carefully portioned out. I had a similar experience when I tested the Audio Physic Virgo III four years ago, but the treble reproduction from the Spark is airier and more weightless.
The speakers deliver a really big, dynamic and vibrant soundstage. In my room with a Yamaha R-N2000A connected, I got tremendous depth in the soundstage. Bass reproduction was crisp, perhaps not too physical, but astonishingly precise.
The soundstage became a little more concentrated in the centre of our more dampened test room, where a Macintosh MA9500 (300W per channel) really got a grip on the woofer. The sound from the speakers became warmer, fuller and music sounded more dynamic. But also a bit antiseptic, for lack of a better word. Some would say correct, and perhaps overly correct for some tastes. Even on a McIntosh amplifier that might add more fun to the music than a correct Japanese amplifier, but that is the obvious sonic ideal of the people behind Spark.
The always difficult piano sound is not helped by colouration or emphasis, which can add or change the sound of the piano. Neither on Leif Ove Andsnes Horizons, nor Keith Jarrett trio's Up For It.
Personally, I miss a bit of the live feel on Up For It. With Spark, it feels more like sitting in a studio and hearing the music being performed in front of you.
Conclusion
Spark hasn't lost much in the transition from floorstanding to compact bookshelf speaker. None of the Spark versions have been kings of deep bass, but they have always delivered quality bass. The new version certainly does that, and it's better at everything else. It is extremely correctly balanced, with an open and weightless midrange that stands out in a positive sense. It reproduces vocals and acoustic instruments with the precision of an electrostatic speaker, uncoloured, airy and rich in timbre and nuance. These are not the speakers you buy for the party room, but speakers that are just as at home in a dedicated listening room as they are in the living room where the whole family can enjoy them. They are as suitable for background music as they are for concentrated listening.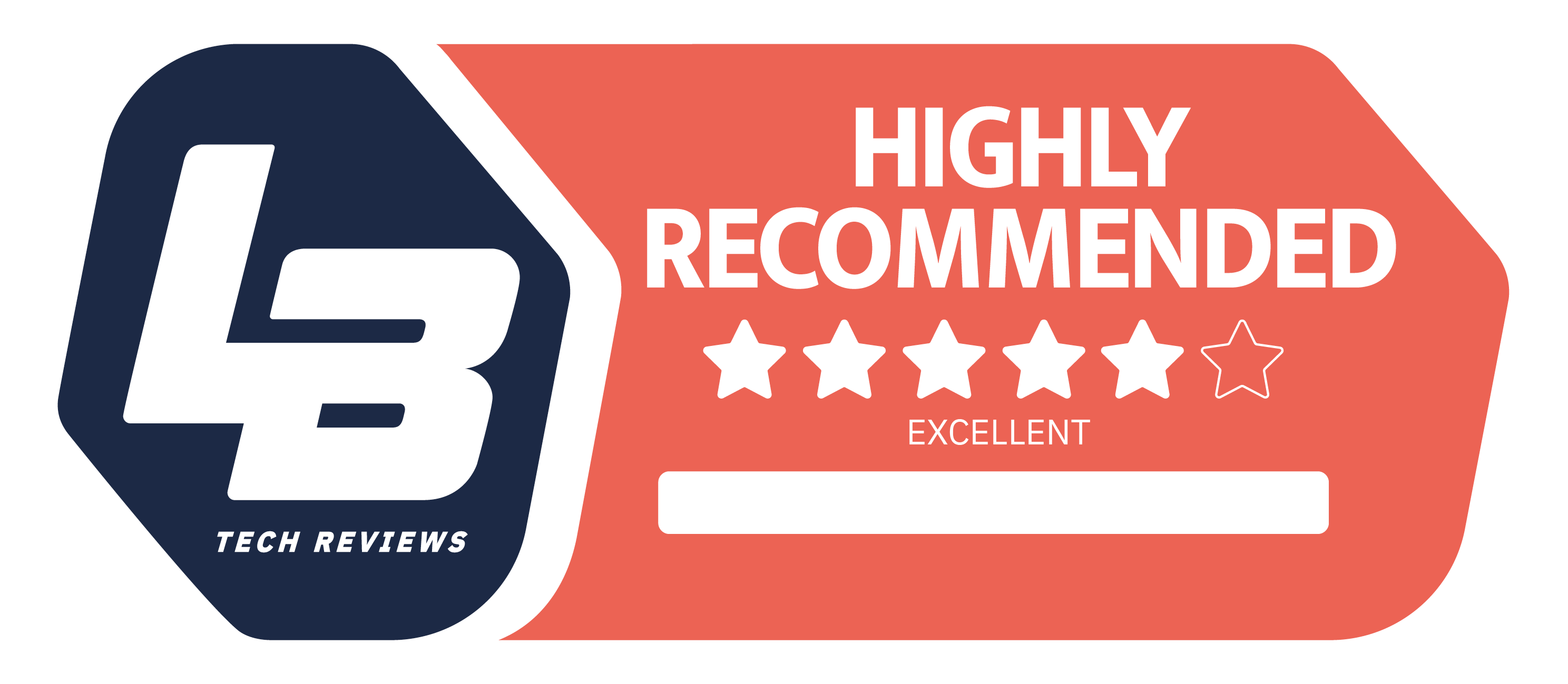 High End
We think
Very open and uncoloured midrange. Dynamic and controlled at the same time. Large soundstage with extremely linear reproduction.
You don't get much deep bass here. Very correct reproduction does not suit everyone's taste.