Geir Nordby
Published

2022-09-10 - 8:00 am
Elegant speakers that look great in the garden or on the patio. Withstands harsh weather and can also be specified resistant to salt water splashes. Clear and fine sound with tight bass.
The bass is not very deep, and the speakers need plenty of amplifier power. A lot of money for outdoor speakers!
Specifications
Type: 3-way bass reflex, point source
Woofer: 4 x 22.5 cm (9″) aluminium
Midrange: 12.5mm (5″) aluminium
Tweeter: 2.5 cm (1″) aluminium with meta-damping material
Sensitivity: 88 dB (2.83V, 1m)
Impedance: 4 ohms (min. 2.8 ohms)
Frequency range: 35-35,000 Hz (±3dB) / 27-45,000 Hz (-6dB)
Crossover: 350 Hz, 2 kHz
Max. load: –
Recommended amplifier power: 50-400 W
Dimensions/weight: 159 cm (H) x 36.3 cm (W) x 54 cm (D) / 57.2 kg
Colours: 8 different standard colours, other colours on request
NB: The price quoted for the Architettura Sonora Medium Cylinder is the unit price of the cheapest version.  
Much of the beauty the world has to offer comes from Italy. Ferrari, Lamborghini and Maserati. Espresso, cappuccino and macchiato. And on the sound front, of course, Sonus faber, Gold Note and Audio Analogue, known for hi-fi products that both sound adventurous and look amazing.
So it's perhaps no surprise that some of the best-looking outdoor speakers we've put to the test come from Italy. The manufacturer is called Architettura Sonora and offers bespoke speaker solutions for customers who want a masterful outdoor space with heavenly sound quality. What Bang & Olufsen does for the interior of the home, Architettura Sonora wants to do for the outdoors.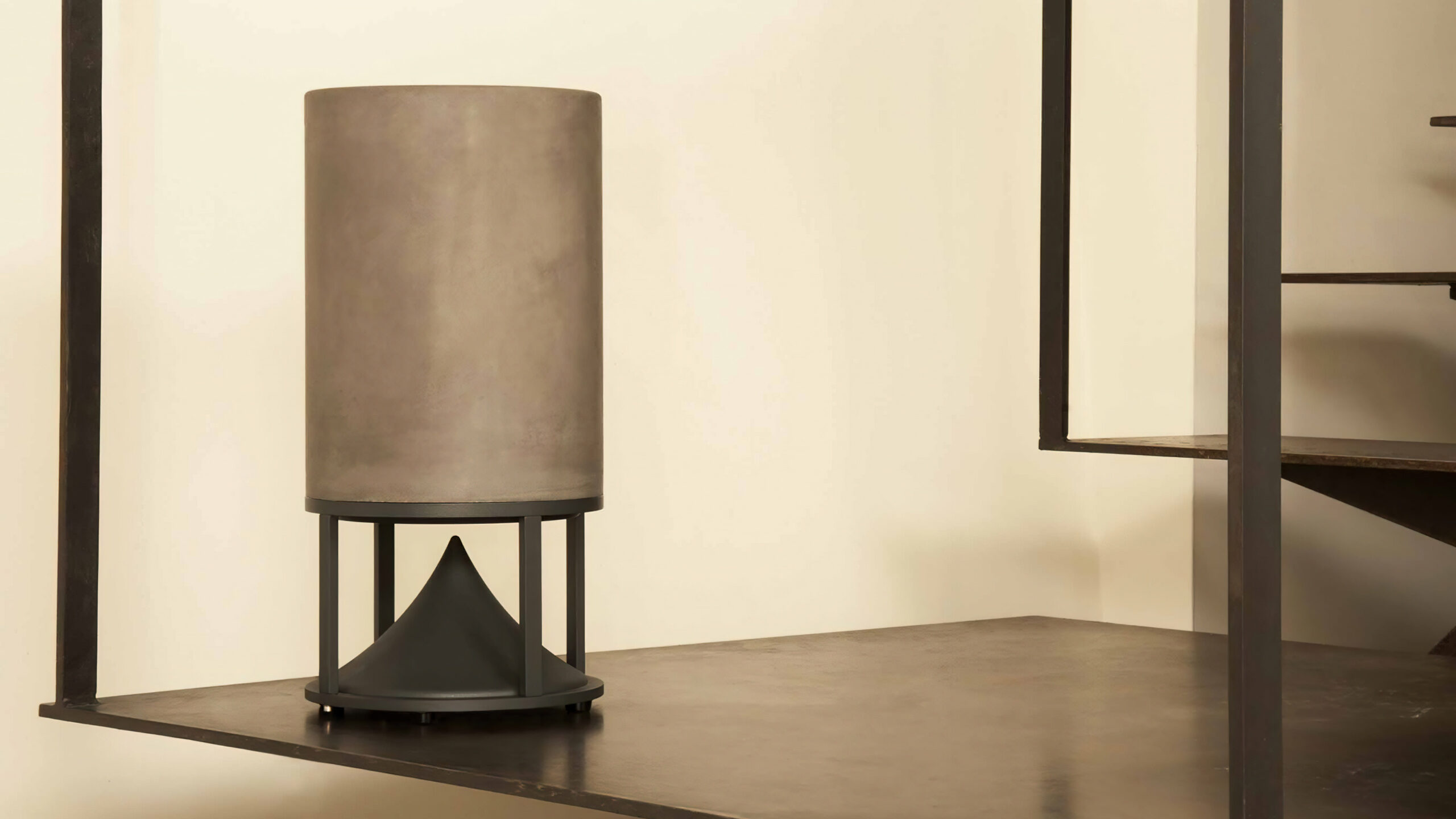 They supply a wide range of models, from small, round satellites on large and small stands, to cube-shaped speakers – and cylindrical ones, as in this test. You can choose the design, the materials are concrete, marble or Betacryl (also known as Corian), and are available in a wide range of colours. From natural, raw concrete to black or white. If you want an acid-proof steel plinth because the speakers may be exposed to sea spray or stand in other exposed environments, that's also an option.
I received a pair of Medium Cylinder speakers in white Betacryl for testing, as well as a single cube-shaped Cubino in concrete. After listening to both types, the conclusion is that their sound character is quite similar, which testifies to the fact that Architettura Sonora has a consistent sound philosophy across the series. This test is based on the Medium Cylinder, which I have tested in both mono and stereo, but you can be pretty sure that the performance here will be the same in other series. The difference will probably lie first and foremost in how deep bass the different models are able to deliver.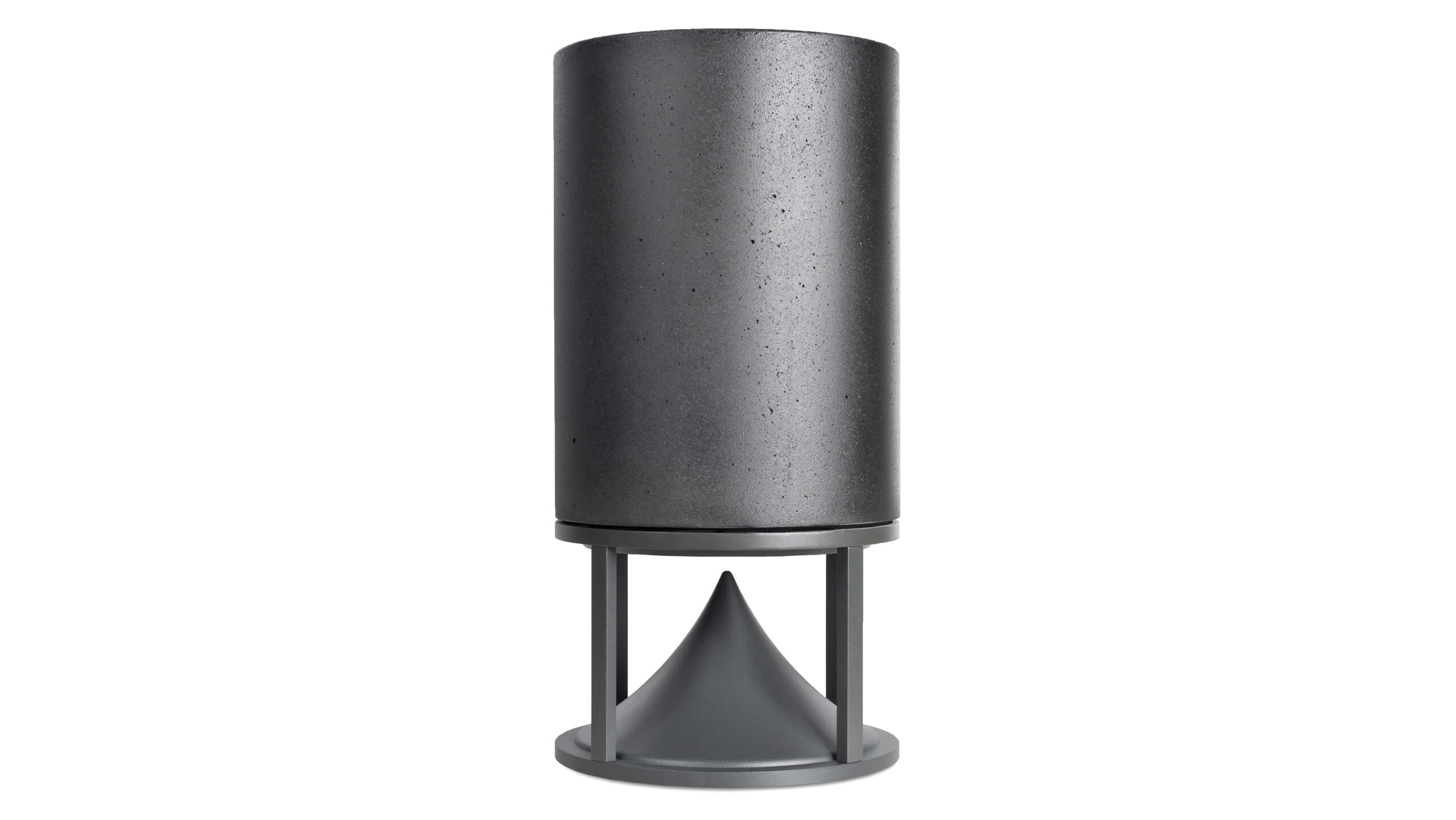 Photo: Architettura Sonora
Passive speakers
All models from Architettura Sonora are passive, which means you need an amplifier and a sound source in addition. This can be pretty much anything, but the speakers are a bit heavily driven and therefore not recommended with a Sonos Amp or similar power amplifier. I'd say 150 watts is the minimum, preferably more.
Architettura Sonora's own amplifiers are available from around 3,500 euros upwards, the entry model is called the ASD8 and is 8 x 200 watts. It can be a sensible choice if you have a lot of speakers placed around the site.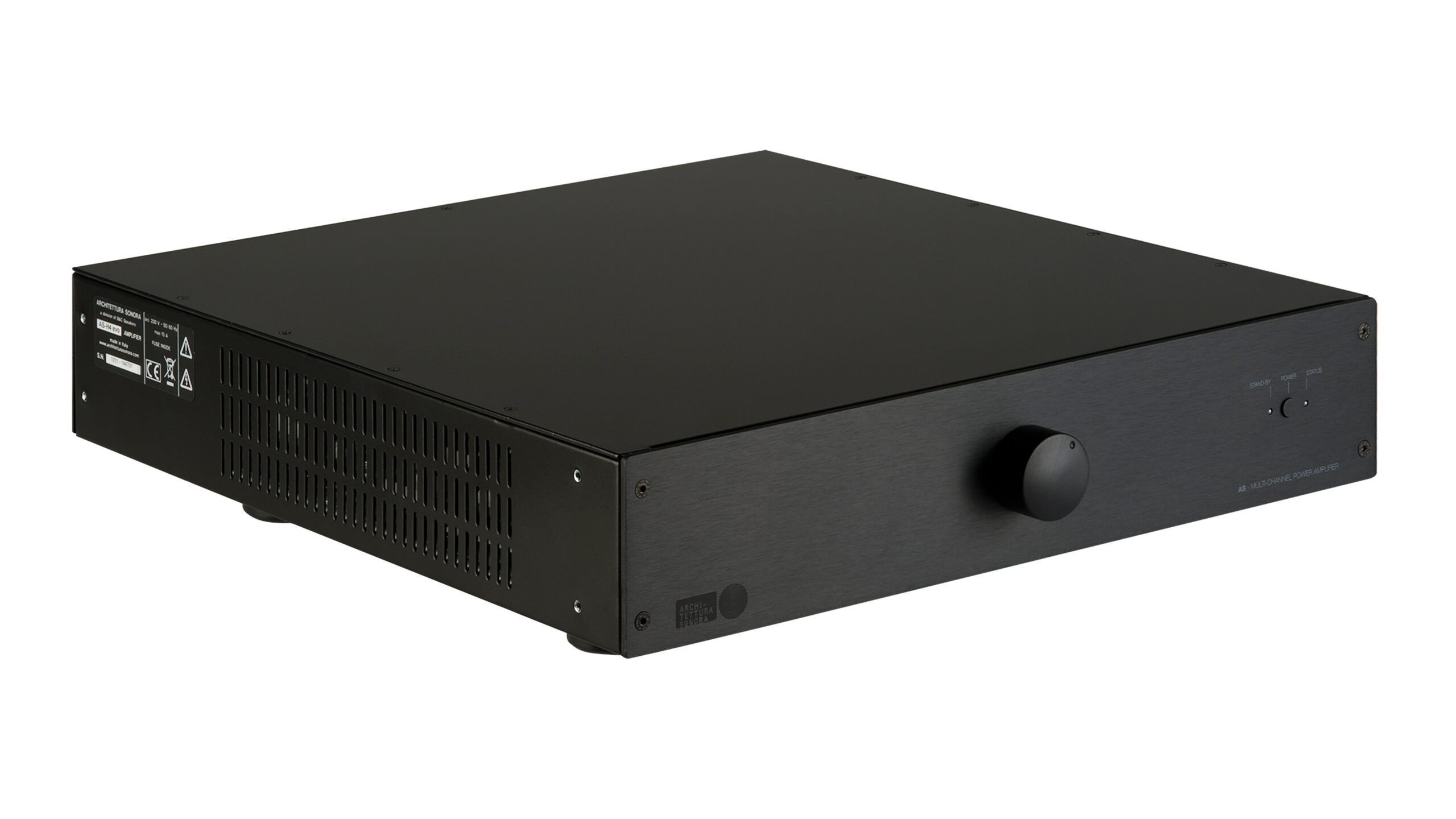 I've personally tested with the Hegel H390 and our ever-faithful McIntosh MA7000, but also with the Sonos Amp specifically – only to be confirmed that it shouldn't be used. It gets far too flat and lifeless.
Architettura Sonora Medium Cylinder
If nothing else, Medium Cylinder is a very appropriate name for the speakers tested. Among three models in different heights, this is the medium model, and the shape is … drum roll … cylindrical. Despite a modest height of 45 cm and a diameter of 22 cm, the speakers are heavy. That's because they need to be stable, even in windy conditions. The test speakers are the lightest version and still weigh 19 kilos each. They go up to 21 kilos if you want concrete, and as much as 23 kilos in the marble version. The price quoted in this test is based on the cheapest and lightest version with aluminium base. It is also available in other designs and materials.
Mood lighting on the underside of the speaker is available as an option. In this case, the underside of the speaker and the stand will be illuminated with LED lights.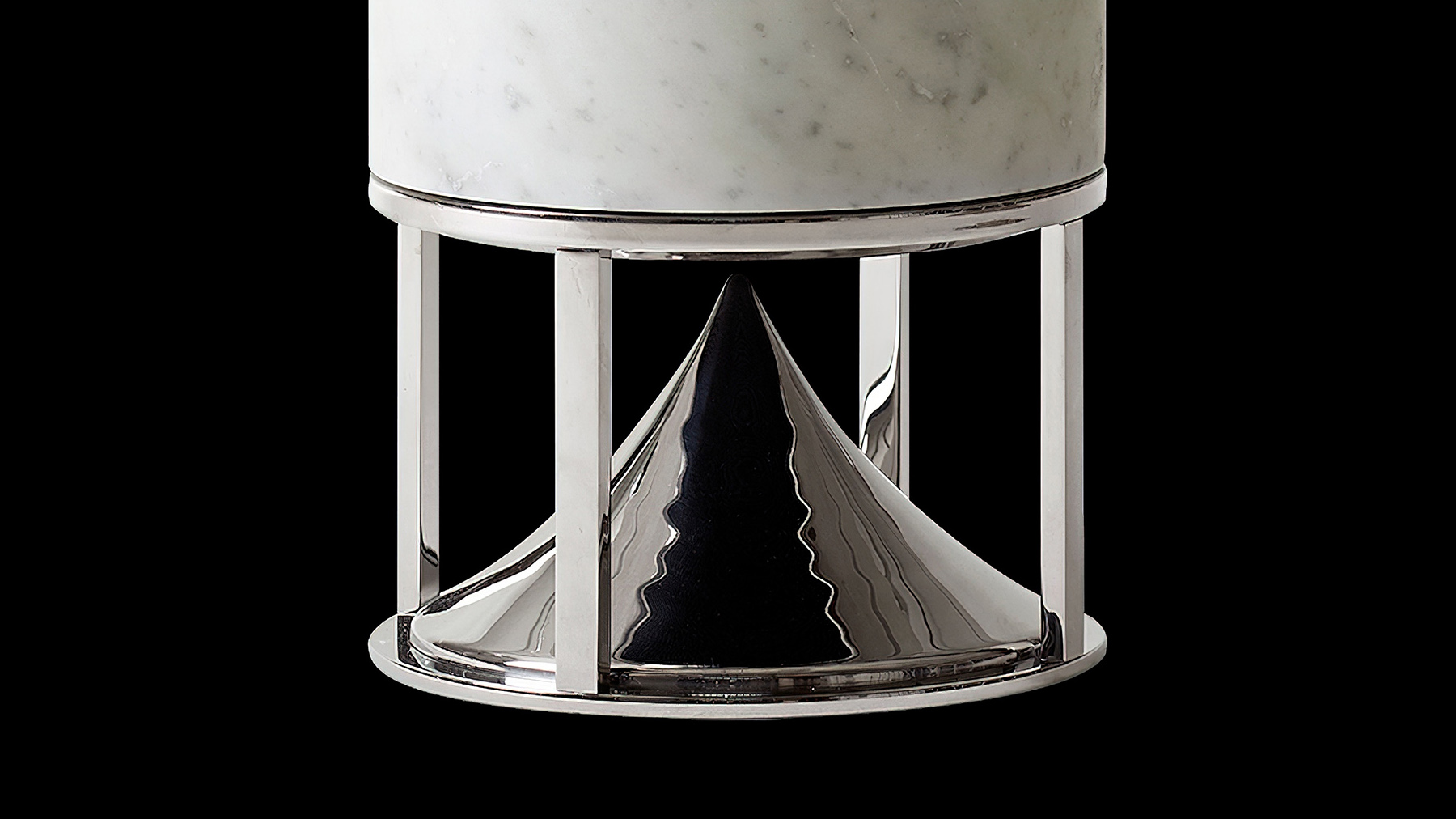 Coaxial driver
A 6-inch coaxial unit with woofer, midrange and tweeter integrated sits behind a grille on the underside and points down towards the ground. A funnel-shaped stand is part of the speakers' aluminium frame, directing the sound outward and dispersing it 360 degrees. The fact that the sound is allowed to spread out over the surface in this way means that the sound reproduction will be highly influenced by this. In other words, you'll get a rather different sound if the speaker is placed directly on the lawn (not recommended, if you ask me), or if it's placed on a solid surface like a patio. I would recommend the latter.
By sending the sound towards the surface, the sound doesn't carry as far. The positive here is that you can play louder for yourself without disturbing the neighbours at the same time. The downside is that you need more speakers if you want to cover a larger area.
I myself have a small garden of maybe 100 square meters and a pavement that covers a good part of it, and for my use two speakers are perfect. Larger gardens can benefit from four or more.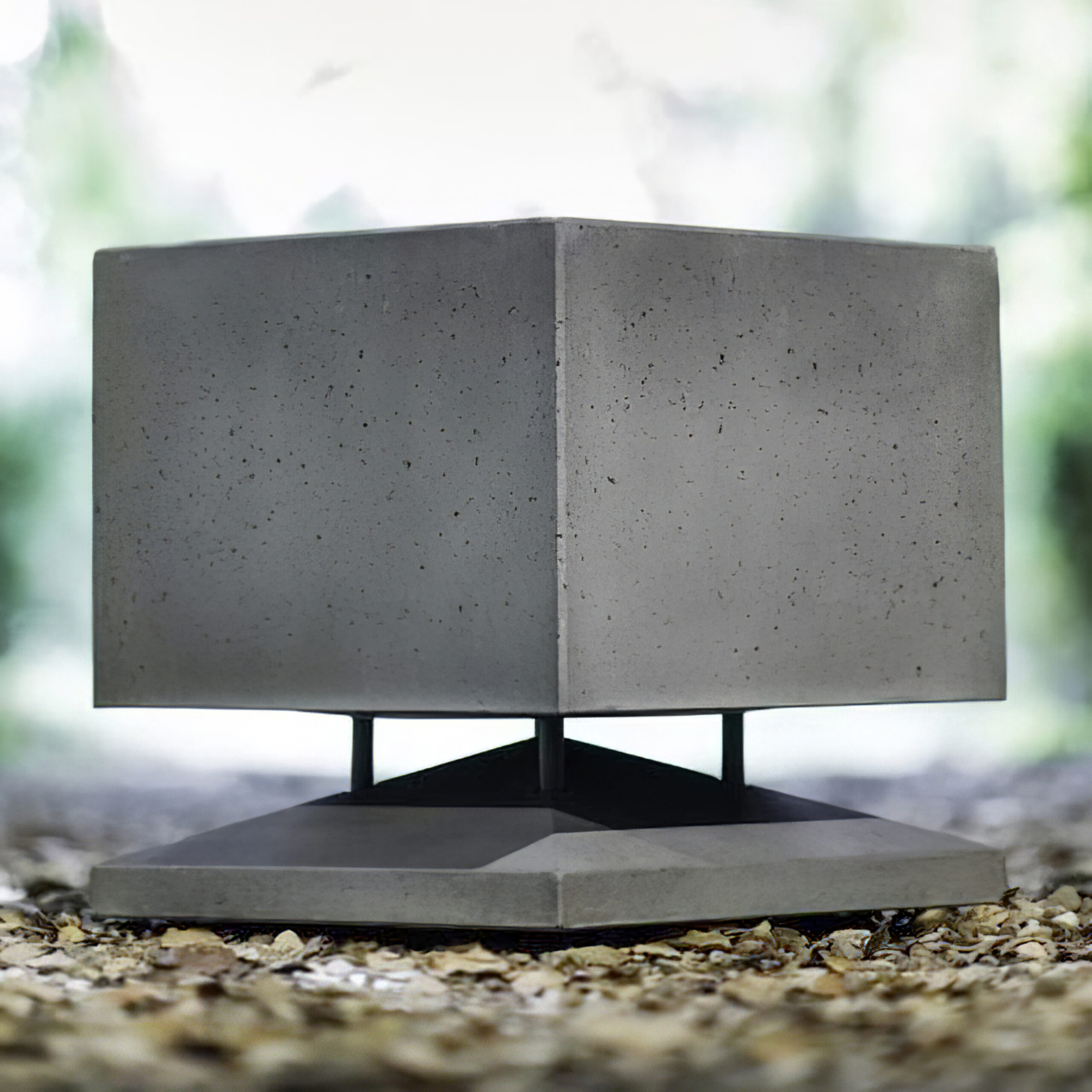 Sound quality
The sound from the speakers is both open and clean. Where you might think the treble would sound woolly by being transmitted via the surface, it is instead airy and distinct, without being harsh. The vocals stand out really well and it sounds good throughout the midrange with good separation between the instruments. There is no discolouration evident, the natural sound of the instruments is largely preserved.
The bass is fast and precise, if not the most energetic. But with enough amp power, you can give it a go and feel the energy – while sounding great when played low. Out on the patio, the pop music sound gets a good rhythm, and your feet can't stay still to Lizzo's About Damn Time or the remix of Elton John's Cold Heart with Dua Lupa on the team. A cocktail at sunset to the serene acoustic guitar ballad TV by Billie Eilish isn't out of the question either.
You won't get deep bass with these speakers, however. Indoors they have good energy in the mid-bass, but outdoors they seem a bit thin in sound. If you want extra bass, the manufacturer supplies subwoofers with and without crossovers in the same cabinet and design. Of course, you can vary the expression a bit and use other types of subwoofers and other speakers.
However, I would still think twice before buying one or more subwoofers for this set. It all depends on the distance to the neighbour – and your relationship with him. The sound of a good bass goes a long way!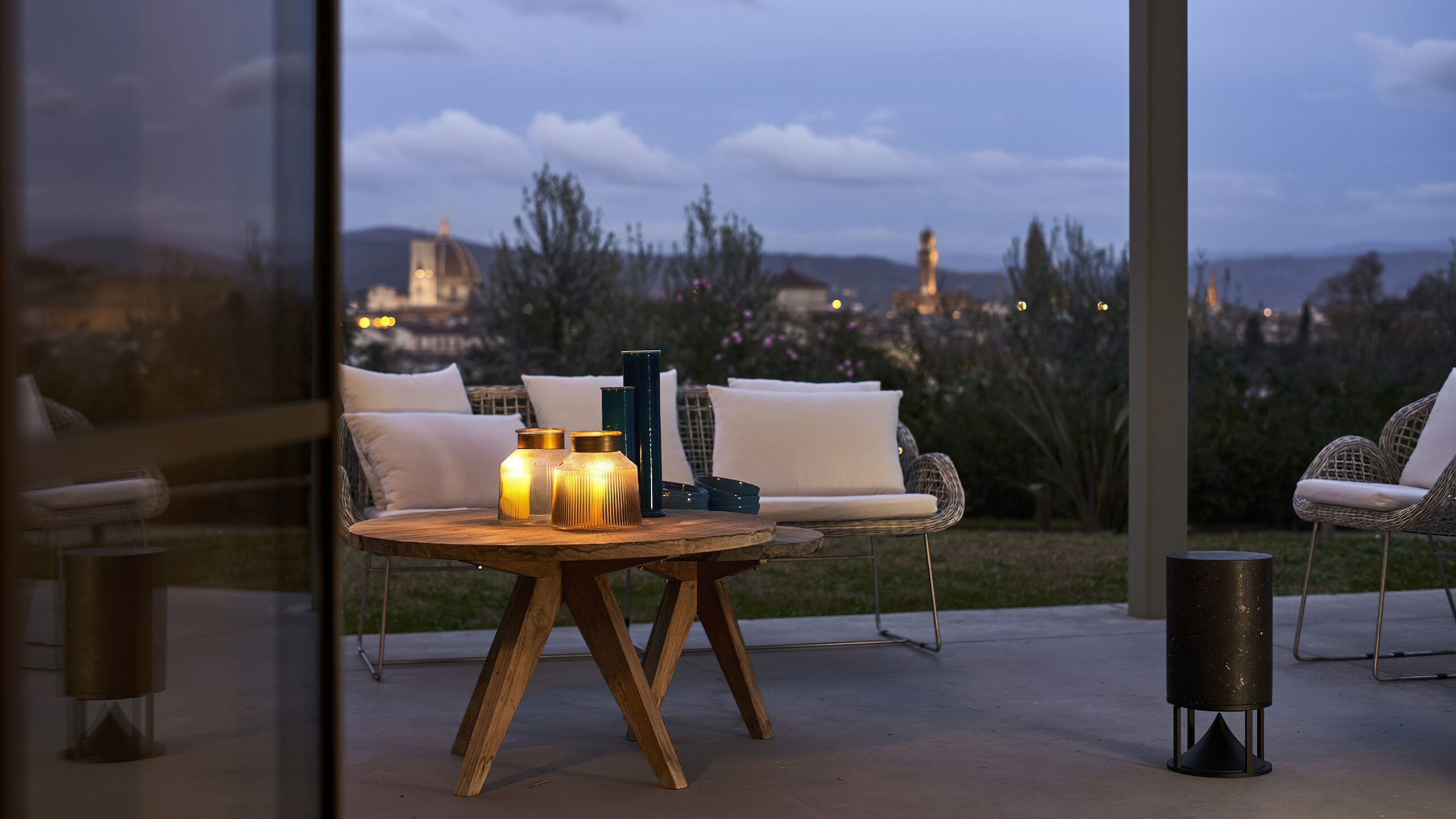 Conclusion
Architettura Sonora is true hi-fi for the garden that both sounds and looks great. The speakers come in many shapes and designs, but the Medium Cylinder feels like a good way to get to know this manufacturer. More avant-garde models and systems are also available, and at quite different prices, but these seem reasonable.
The design is minimalist and stands up well to planters and thuja hedges, and the sound is a pleasure. You'll need some amplifier power to really bring the speakers to life, and even then the deep bass is nothing to brag about. But this is probably a good thing, considering the neighbours. In the garden, you should be enjoying yourself – not annoying people.