It's bigger, more powerful and plays with more energy and richness than the tiny HomePod mini. For Apple users, it's close to the perfect speaker, and since it can be used for both music and movies, HomePod can replace both your music system and your soundbar.
With two of them, you can get both stereo sound and a compelling surround effect with Dolby Atmos. Or Spatial Audio, as Apple calls it.
With the voice assistant Siri, familiar to many from their iPhone and iPad, you can ask the strangest questions as well as control the music, choose the radio channel or call the other occupants of your home with the built-in Intercom function. That is, if they have a HomePod speaker nearby.
That's how smart speakers work. They do much more than play music on command.
This speaker is the second generation of HomePod, and the functionality is as we know it from HomePod mini. It can control other connected products in your home, tell you the temperature and humidity in the room it's in, and you can tell it when to lock the front door, draw the curtains and turn off the lights.
You can ask about the weather, book a table at a restaurant, ask for relaxing music for your yoga practice; in short, everything you're used to using smart assistants like Siri for.
Apple also supports Matter, a new standard for controlling third-party smart products that can be added to your home's smart ecosystem and controlled via Siri or the Home app on your phone.
Set up: one, two, stereo
HomePod doesn't have a built-in battery, nor is it portable. It plugs into a wall socket with the proprietary Apple cable provided, and the touchscreen on top of the speaker lights up. Then you hold your phone over the speaker, and if you have an iPhone, the speaker appears on the screen. After that, just follow the instructions on your phone and you're ready to play music in a few minutes.
Everything can be controlled from your phone or via Siri, but you can also control the music from the illuminated touchpad on top.
Two HomePod speakers can be paired even if they're not in the same room. With AirPlay 2, you can have one in the kitchen and one in the living room, either playing the same thing in both rooms. Or music in one room and a podcast in the other. Multiple HomePod speakers can be linked together, so you can have a HomePod in the living room and HomePod minis in other rooms of the house. True multi-room, in other words.
The coolest thing about HomePod is that it can be paired for stereo. Two of them can turn into a really good stereo system, and if you put them near an Apple TV 4K, they can act as TV speakers for shows and movies. Here you also get convincing surround sound with Dolby Atmos. Also called Spatial Audio, which actually works even better on the larger HomePod speakers than on the much smaller HomePod mini.
Please note that the second generation HomePod cannot be stereo paired with a first generation HomePod.
Apple Music
Like HomePod mini, the larger HomePod is seamlessly integrated with the Apple universe. That includes Apple Music, but not Spotify or Tidal, which will still work well as long as you play from the Spotify or Tidal app.
There's no separate app for the speaker, and thus no way to adjust bass and treble, or any other thing for that matter. In fact, the speaker controls everything by itself.
Microphones connected to Apple's own processor listen for reflections and adjust the balance of the room by adjusting the sound according to where the speaker is placed. It works well when you place the speaker close to the wall. This reduces the bass level so the sound doesn't get too bassy. Conversely, when the speaker is more exposed to the room, it doesn't work quite so well.
Here you could do with a bit more bass, but the Apple processor has no more bass to offer.
Dynamic and rich sound
With a 10cm bass unit on the inside, it's clear that you get a remarkably fuller sound from a HomePod than from the much smaller HomePod mini. Five tweeters are mounted to radiate sound 360 degrees into the room, and even with just one speaker you get a full-bodied and dynamic sound.
It plays noticeably louder than HomePod mini and gives movie effects a much more realistic sound when connected to an Apple TV 4K. The DSP-controlled bass unit is said to be able to handle up to 20 mm of movement, and this is noticeable in a bass level that far exceeds what you'd normally associate with speakers this small.
The HomePod is barely 17 cm tall, but plays Santana and Steve Winwood's version of A Whiter Shade of Pale with astonishing dynamics and control. There's noticeably more deep bass here than from a HomePod mini.
The larger HomePod, not surprisingly, plays much louder and clearer than the HomePod mini, and when you pair two in stereo, both the soundstage and the bass level grow. As everyone knows, stereo sound is very different from sound from one speaker. With the speakers' 360-degree spread of sound, the experience from movies with Dolby Atmos becomes significantly more realistic and engaging.
When I tested HomePod, I played Andersen Group's Short Story from the Affirmation album. It sounded quite believable with more depth and richness when coupled in stereo, but this is a whole different class. The double bass and drums have far more weight and depth of sound, and you feel the bass physically. You never do with the HomePod mini.
But it's not all plain sailing. Piano sounds can sound a little thin, even through the big HomePod speakers, and even when paired in stereo. Vocals can sound a little nasal, almost coloured, and string sounds are rendered with an undefined focus. Which is often the consequence of a design with 360-degree dispersion of the sound.
Conclusion
Compared to the tiny HomePod mini, there's no doubt that the HomePod is a much better speaker, both for music and movies. Especially when pairing it with one more of the kind for stereo. But then, of course, the price doubles to a level where there are active and wireless speakers with more focus on sound than on smart features.
To choose HomePod, you have to be an Apple user and be looking for really good sound along with Siri and the many smart features. While the small HomePod mini is great in the kitchen, bedroom or bathroom, the large HomePod speaker is the one to choose for the living room. If you also have an Apple TV 4K, you should actually buy two. Then you really get the effect of Spatial Audio – or Dolby Atmos – on movies and series, so you can skip the soundbar altogether.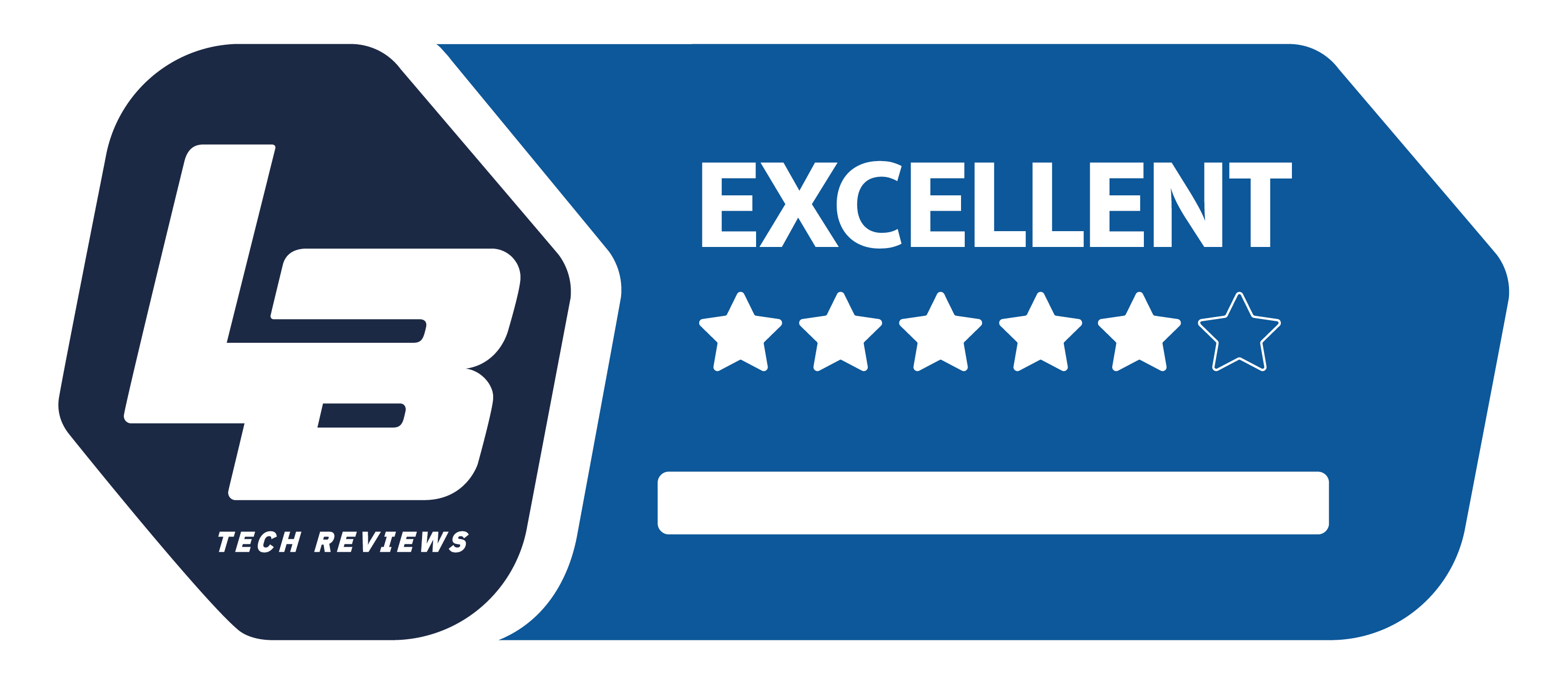 Premium
We think
Powerful and dynamic sound with powerful bass. Can be paired for stereo as well as with multiple speakers in other rooms. Seamless integration with Apple devices. Dolby Atmos with Apple TV 4K. Supports Matter.
Works best with Apple's own products.