Sleek design and impressive light show. Party mode and microphone input. USB charger.
Short battery life with all features on. Requires adjustments to sound good with different styles of music.
Specifications
Drivers: 2 x 2", 2 x 5 1/8"
Frequency range: –
Amplifiers: –
Max sound pressure: –
Connections: Bluetooth 4.2, RCA inn/ut, Mic, USB (charging)
Battery life: 14 hours
Dimensions: 55 x 26 x 27 cm
Weight: 8 kg
Website: sony.no
We've previously tested Sony's refined speakers with lighting effects in the ExtraBass-series. Like the travel friendly Sony SRS-XB30 and last year's party speaker Sony GTK-XB5, which unfortunately lacked battery operation. This has been fixed in the Sony GTK XB60, which lasts up to 14 hours at reasonable levels and with the lighting effects turned off. But at full volume with extra bass and lamps, it only lasts for three hours! This is somewhat comparable to the others in the test. However, the carrying handles are not all that comfortable. They work well if all you're doing is move the speaker, but not if you plan on carrying it around for a while.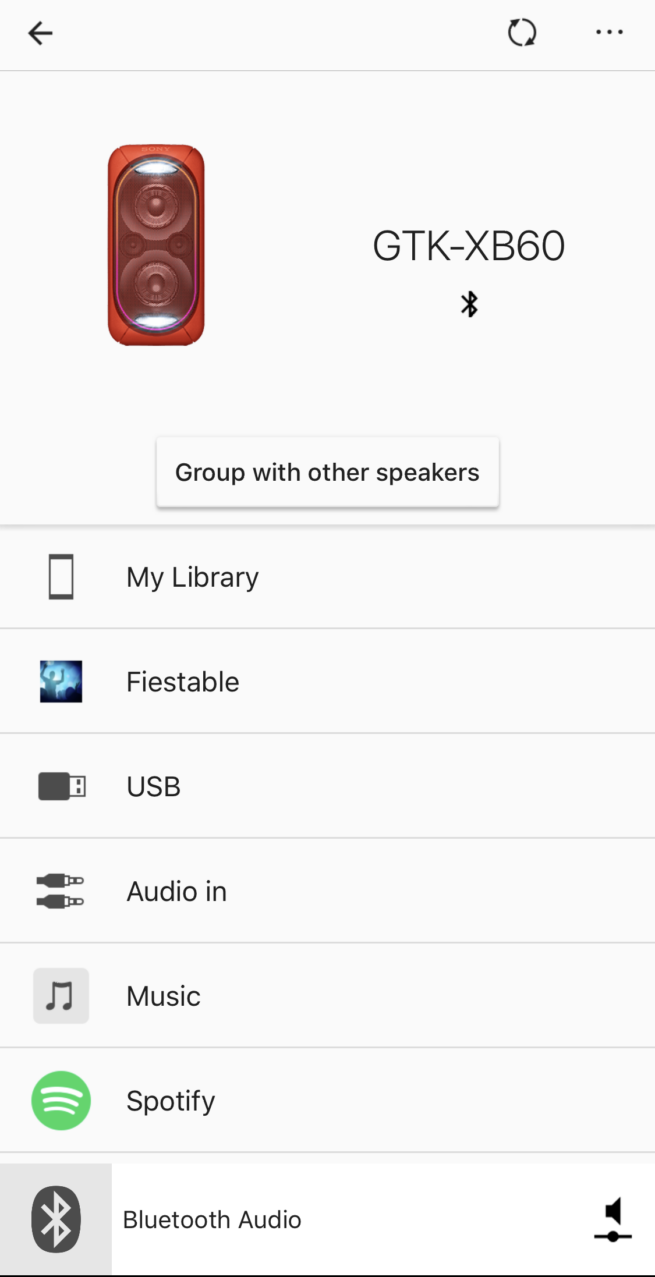 As usual, Sony's devices are full of features. The most obvious are the disco lights, which pulses and flashes to the music, and can be set by music style. If you wish to be a DJ, you can hook up a microphone and shout to the guests. The speakers can be connected, either in a stereo pair or in party mode with up to 10 compatible models. Either by cable or wirelessly. There are also audio settings for different music styles as well as an extra bass amplifier. However, all these features packs the top of the device with buttons and makes the app difficult to navigate. There's even an extra DJ-app that controls the lighting.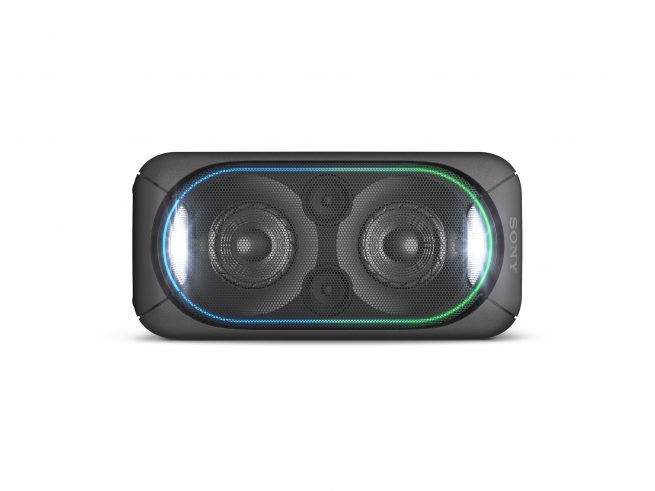 Bearing in mind that the XB60 is part of the ExtraBass series, and with the massive sub-woofers, we had expected something extra. That the sound pressure would push you backwards and rip the gutters off the roof, maybe? But in reality, XB60 is more modest than both JBL Boombox and Braven XXL. It handles many music styles, as long as you are prepared to tweak the Bassboost and EQ settings and the ClearAudio feature. If you do not, dance music can feel somewhat tame, and more finely tuned music may seem somewhat enclosed.
Conclusion
Sony's speakers are arguably the most festive of them all with its cheerful lamps and strobe lights. Talk about energising the dance throughout the night! You can even be a DJ with a microphone and sound control. If the sound is not extensive enough, you can connect two or more speakers for an even more powerful volume. A single speaker is not as loud or bass heavy like many of the competitors. On the other hand, XB60 can handle a lot of musical styles, but it requires lengthy adjustments of the sound settings in order to make it really good. With all the buttons on the speaker and all the menus in the app, it might be overwhelming to work with.
Also in this test
Aiwa Exos-9
Works well at home, not when it's away
You can't complaint about the sound, but it has its limitations as a boombox.
Replaceable battery pack. Plays loudly and powerfully. Balanced and good sound.
The overtones are not the most resolved. Not weather proof. Not exactly a boombox.
Braven XXL
A multi-faceted tank
An armoured vehicle on the outside that turns out to have unexpected music qualities on the inside.
Robust and IPX5 splash proof. Microphone input and USB charger. Unexpectedly good sound.
Quite heavy to carry around. No decent deep bass. Requires a special charger.
Monster Superstar Blaster
Great appearance and sound
Monster's boombox is brutal to look at, but it sounds nicer than expected.
Can play outrageously loud and can be taken everywhere. Worth the price, can be a real bargain!
Weighs quite a lot. Bluetooth and Aux input only.
Vooni Boombox
Bigger is not better
Just like the gadgets in the Hobbex youth catalogue, the Boombox is too good to be true.
A lot of decibels for its price. Many sound sources.
Immensely huge and terribly heavy. Cheap, ill-considered construction. Sounds terrible.
JBL Boombox
Small speaker, big boom
Despite its relatively small size, JBL Boombox has a great sound with proper bass rendition.
IPX7-waterproof. Long battery life. Potent bass and good sound quality.
No tone controls. High price tag.