As the name suggests, Braven XXL is the largest of Braven's outdoor speakers. It is splash proof, which means it can handle a little water hitting it. However, you cannot throw it in the pool. It not only looks like an armoured vehicle, it also feels really sturdy. This means it also weighs a lot. Luckily, it has a proper carrying handle. It also comes with a carry strap so that you can have it over your shoulder when you bring it around. The strap has a built-in bottle opener as a fun gimmick.
All the buttons are placed on the one short side, well protected by rubber. The adjust buttons control the volume, bass and treble. There is also a play/pause button if your phone is not in range. Behind a hatch on the other side, there is an Aux input if you do not want to use Bluetooth. In addition, there is a microphone input so you can use the speaker as a PA system. There is also a USB port to charge the mobile phone from the built-in battery. Unfortunately, the transformer sits externally, so if you forget this, you can't charge the speaker. It is worth noting that a new XXL2 model is in progress, and it has a capacity of up to 20 hours.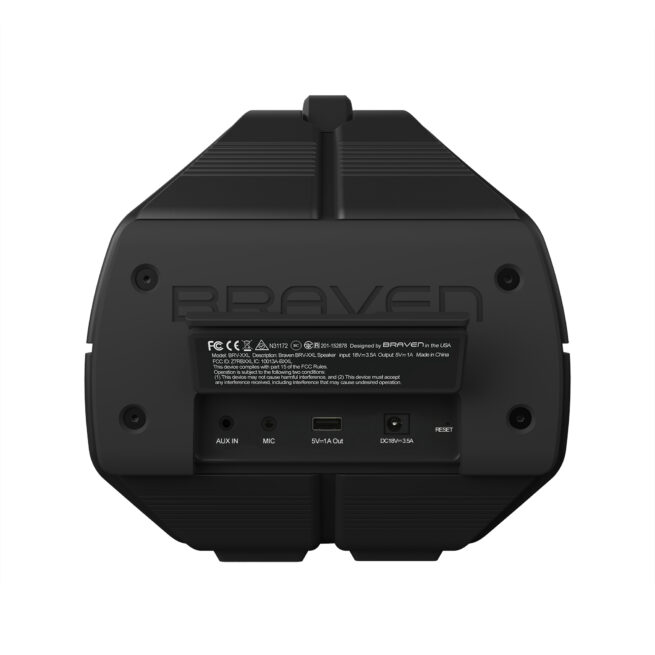 With such a tough look, it's easy to believe the sound is just as brutal. It's true to some degree, as it has significant volume, and the bass gets the table to vibrate. However, it requires that the volume is cranked up quite high before the bass really comes to life. At a lower volume, it may be necessary to turn on the bass control. But it is actually sophisticated enough to handle many music genres. Pop and rock music sound naturally amazing, but more surprisingly even acoustic concerts provide a sense of presence. The bass does not go quite as low as EDM requires, and the treble is a little harsh for orchestral music. It's somewhat better if you turn down the treble a little. With some corrections, you can make the speaker sound good with various styles of music.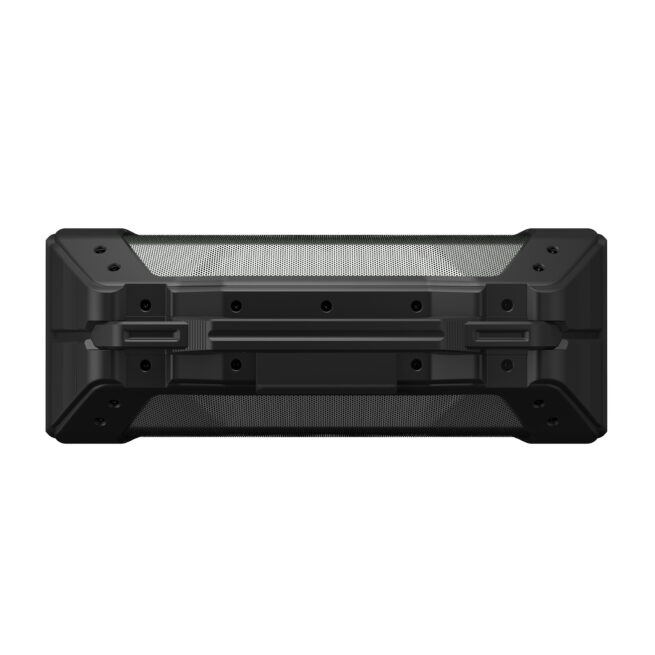 Conclusion
Braven XXL has a classic boombox format and looks like something you can carry around on you shoulder like a ghetto blaster. Especially since it is as sturdy as it looks. It's too heavy for our tastes though, and you should probably use the shoulder strap. Thanks to large, clear buttons, it's easy to operate. Besides Bluetooth, there is Aux input and as a bonus, there is a mic input and a USB charger for the mobile phone. The sound is as loud and bass heavy as you might suspect, but it is indeed sophisticated enough to handle many styles of music. If you want improved battery life, you can wait for the XXL2 model that launches soon.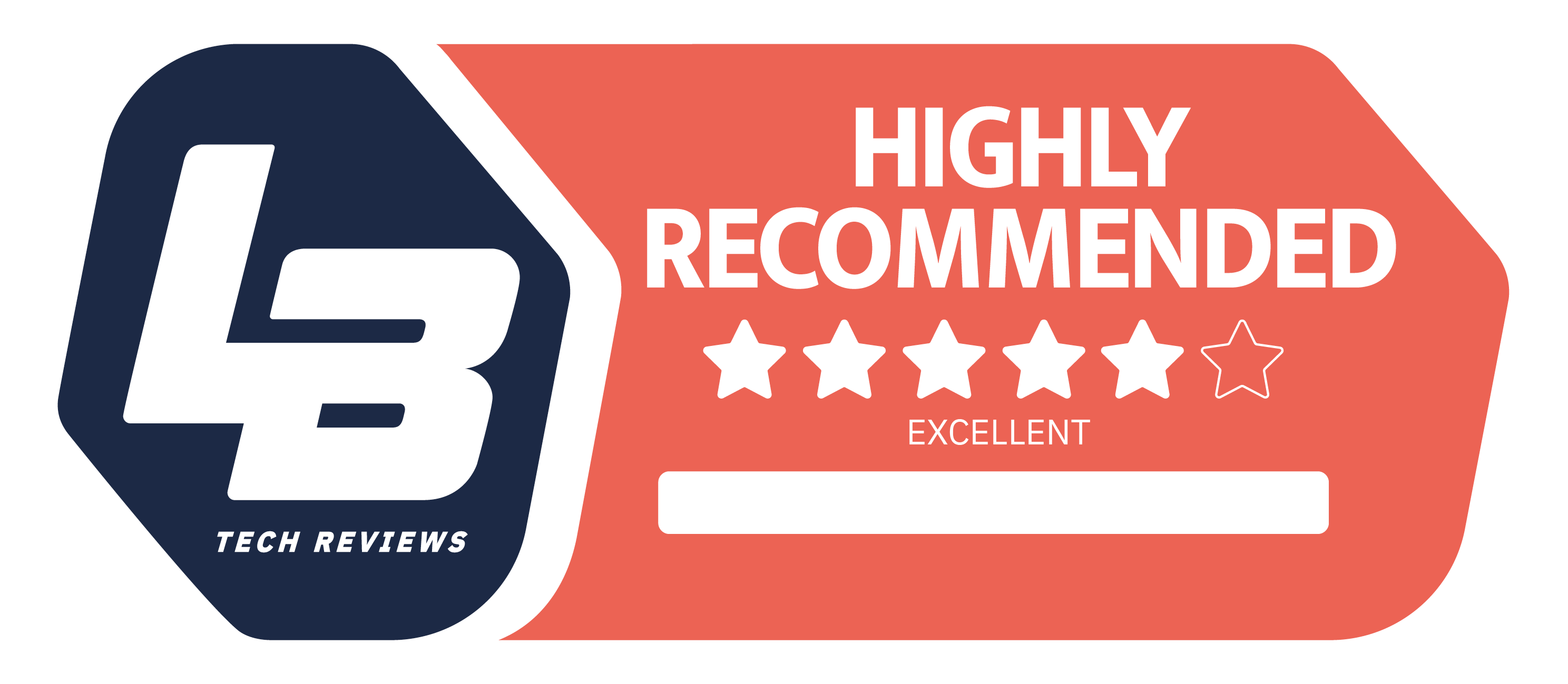 High End
We think
Robust and IPX5 splash proof. Microphone input and USB charger. Unexpectedly good sound.
Quite heavy to carry around. No decent deep bass. Requires a special charger.