When the heat gets too hot, it feels too bad to use up the days inside. Therefore, we pull out, but that does not mean that the music experiences must be left inside. What you need is to move the music out. And how can one do that, without compromising on sound? Yes, because it is of course easy to think that it is nice to have a travel-friendly Bluetooth speaker, which you move out on the terrace when you go to bed on the sun lounger. But there is a better solution. A much better solution. Namely outdoor speakers for wall mounting.
Stereo
First of all, it is important to have sound in stereo, that is, two speakers and with a long enough distance from each other to draw a large sound image. Already there, all portable small speakers fail. Well, except for those that can be linked together in pairs, such as the Ultimate Ears Hyperboom.
But you may want a more permanent solution outdoors. It is not very practical to have to move two speakers back and forth, store them in the shed when not in use, and look for them again on the next occasion. Which brings us to this test.
Outdoor speakers for wall mounting
These are outdoor speakers that are mounted on the wall – or in the ceiling. These are ordinary, passive speakers that are connected to an amplifier with cable. In the ordinary, old-fashioned way. These are very similar speakers for wall mounting, with one important difference: They are weather resistant, and can withstand both wind and rain. But no frost and snow, so be sure to have a place to store them when winter comes.
Almost all outdoor speakers have a very simple installation, and can easily be hooked off the wall / ceiling bracket for the winter season. You can leave the bracket with cables, just be sure to use affordable cables.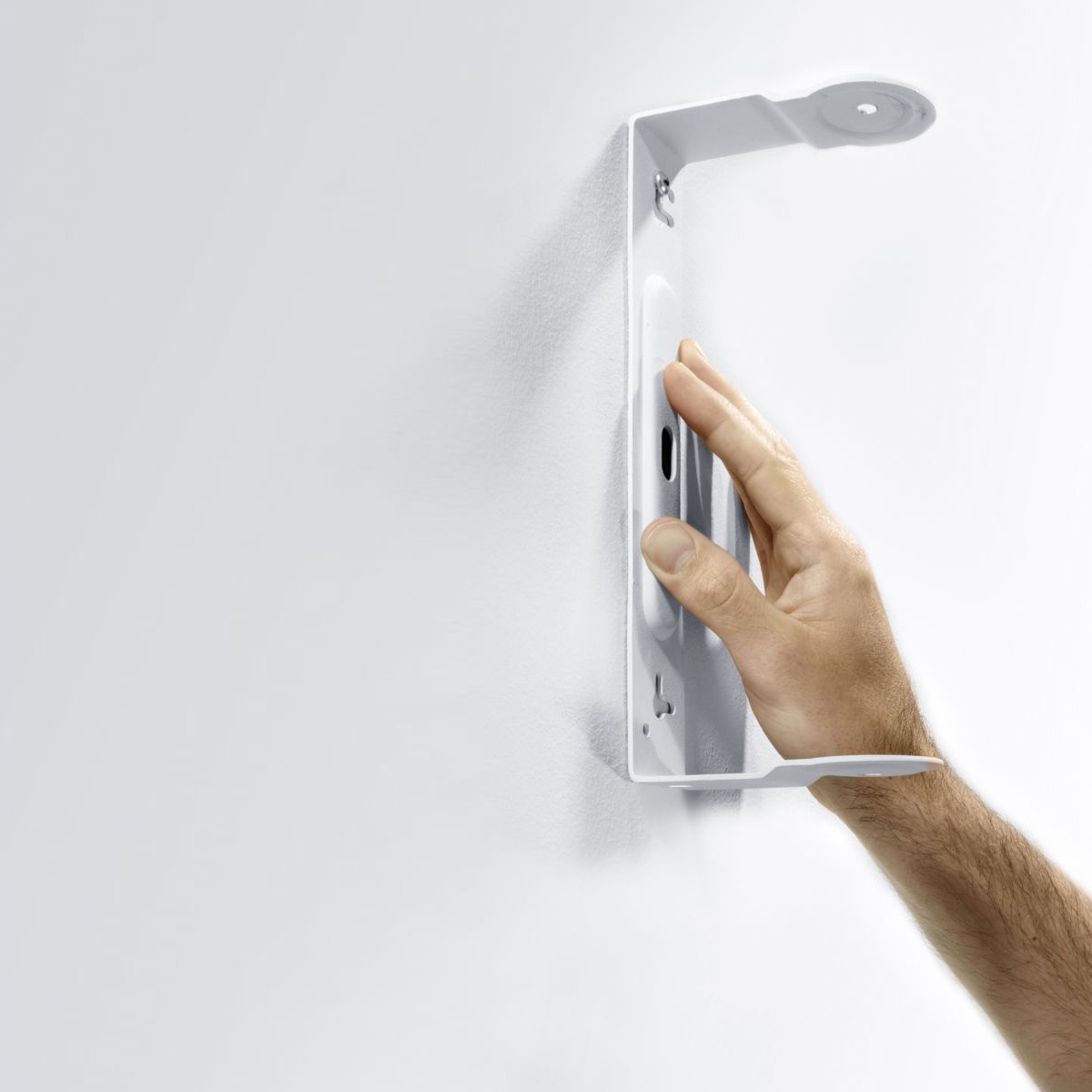 Placement
Do not underestimate the placement of the speakers. Think before you screw them up. If you want the sound to reach over a larger area, such as a large terrace or garden, the speakers can advantageously be mounted higher than two meters up on the wall. Preferably under the eaves, or in the ceiling if you have the speakers on the terrace. Then you can easily extend the season with a patio heater when the time comes!
If, on the other hand, you want sound for a small seating group, and perhaps want the most precise sound picture when you sit alone, then the speakers can be attached further down, maybe even at a sitting ear height. Then you get a better focused stereo image.
All speakers in this test have an adjustable angle along one axis. Whether the speakers are to be mounted vertically or horizontally on the wall depends on which way you want to be able to adjust the angle. A rule of thumb is horizontal mounting when placed at a high position, and vertical mounting when placed at ear height.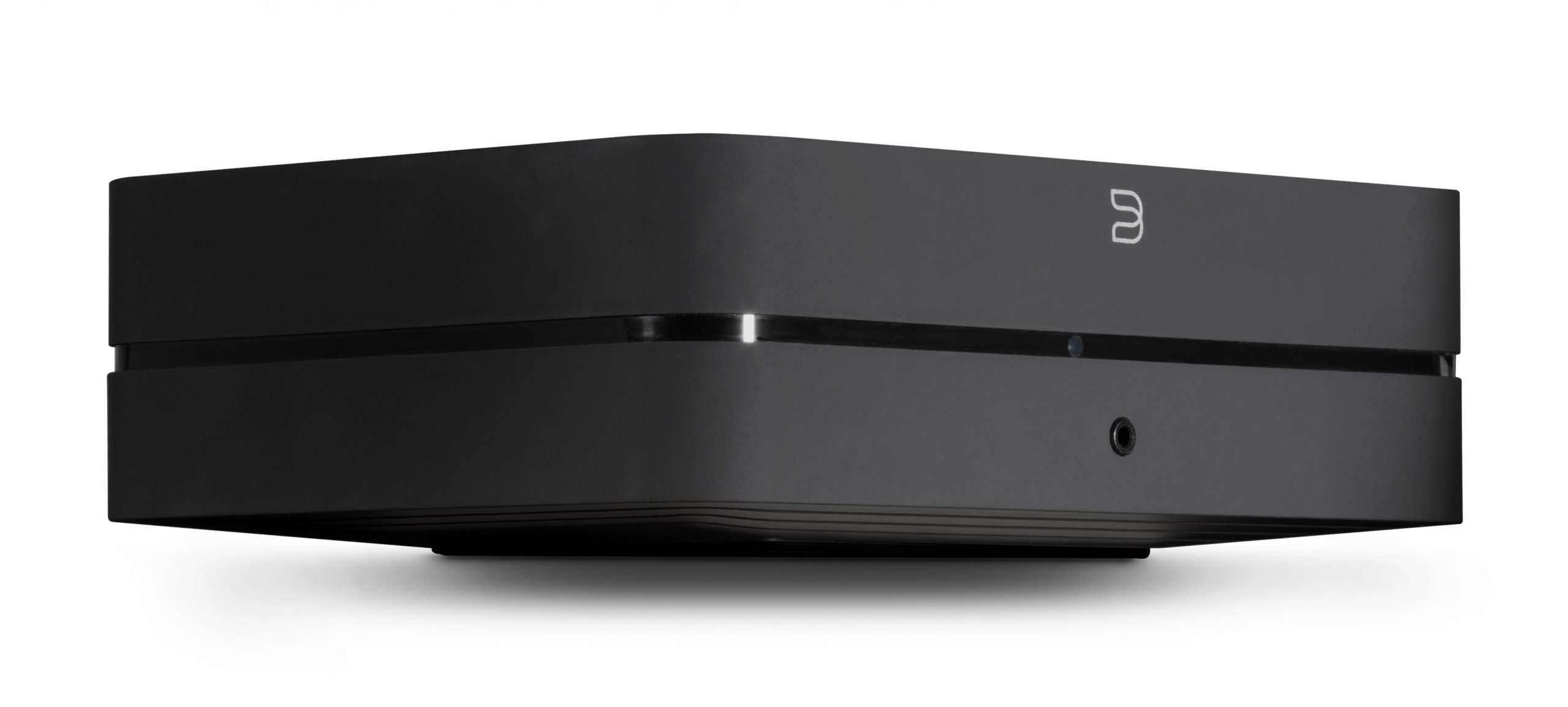 Don't forget a amplifier!
Since these are passive speakers, you will need an amplifier as well. We recommend one with built-in streaming, which makes playback a breeze. It should be compact, but should still have enough power to bring some life to the camp! We can recommend the Sonos Amp, or if you want extra power and the ability to play music in higher resolution (although that's not the main priority here), the Bluesound Powernode 2i is even better.
Note that the amplifier should not be left out. It must be placed inside, and then a place where there is internet coverage so it can stream music unhindered. The speaker cables must be affordable, the most important thing is that they are long enough…
Six different outdoor speakers
We have included a pair of speakers from each of six different manufacturers, where the median is around  £ 600. That you pay a little extra for weather resistance must be taken into account, as robustness takes precedence over the ability to reproduce the smallest details in the soundscape. It does not surprise us if you can almost halve the price and still get just as good sound from a pair of regular tripod speakers. Worth being aware of.
This is how we tested
All speakers have been tested both outdoors and indoors. When doing group tests of many products, it is important that you get connected back and forth fairly quickly between them, so instead of mounting all the pairs on wall one by one, we have put them on racks, right up to the outer wall. In this way, we have been able to switch between the pairs, and quickly connect back to a previously tested pair if there is something we have been unsure of.
We have used the same racks inside our regular test room, also right up to the back wall to be able to best simulate a wall mounting. We emphasize that the differences we heard between the speakers outdoors were also repeated indoors.