Lasse Svendsen
Published

2022-11-09 - 9:00 am
Easy installation and slim design. Clear app control of multiple devices. Smart PID heat control. Accommodates the Matter protocol for smart integration.
Twice as expensive as an equivalent heating panel without wireless control.
Specifications
Power: 700 W
App control: Mill
Wireless: Wi-Fi, Bluetooth
Voice control: No
IP class: IPX54
Room size: 9-12 m2
Power control: PID
Dimensions: 65 x 8.6 x 40 cm
Other: Black or white, automatic switch-off when window is opened.
Web: millnorway.no
Few people like to be cold, and if you heat your home or cottage with electric radiators, winter often means much higher electricity bills. But turning the thermostats down 1 or 2 degrees can save you some money without making your house freezing cold. Another option is to install a heat pump to circulate heat around the home, install solar panels on the roof where possible or get smarter heating controls.
The latter is by far the cheapest option, although smart-controlled heaters cost a little extra.
A bonus of smart heating control is that you can set the heating individually in different rooms, for different days and times, thus reducing electricity consumption in the home. Without anyone having to freeze. And you can control the temperature in the cottage without going there.
You need a smart radiator, like this one from Norwegian Mill. A 700-watt heater that has built-in smart control via an app. The heater is available in anything from 400 to 2000 watts of power, and in black or white lacquer – with or without a glass front – and it's easily controlled with a manageable app on your mobile phone.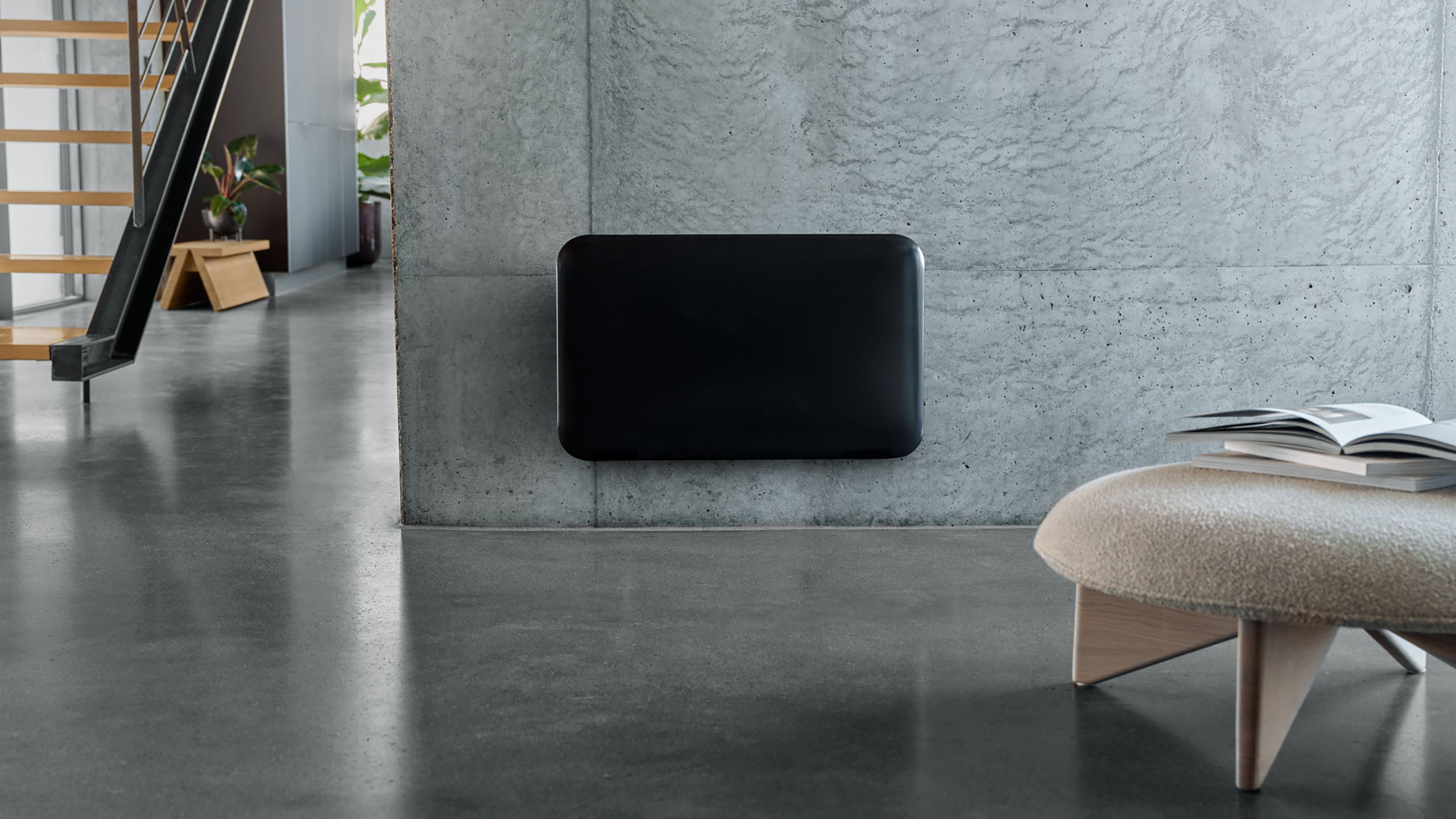 The Mill Norway app
The same app can control multiple Mill radiators over Wi-Fi. Both panel heaters and freestanding radiators. You can see in the app which Mill radiators are supported. If your Mill radiators do not have Wi-Fi, you can buy a so-called Smart Socket. It is inserted between the socket and the plug and gives you wireless control of the heater via the network at home.
The app can also control Mill's indoor climate sensor, and the Mill app can be integrated into some electricity company apps, allowing you to control heating according to the price of electricity.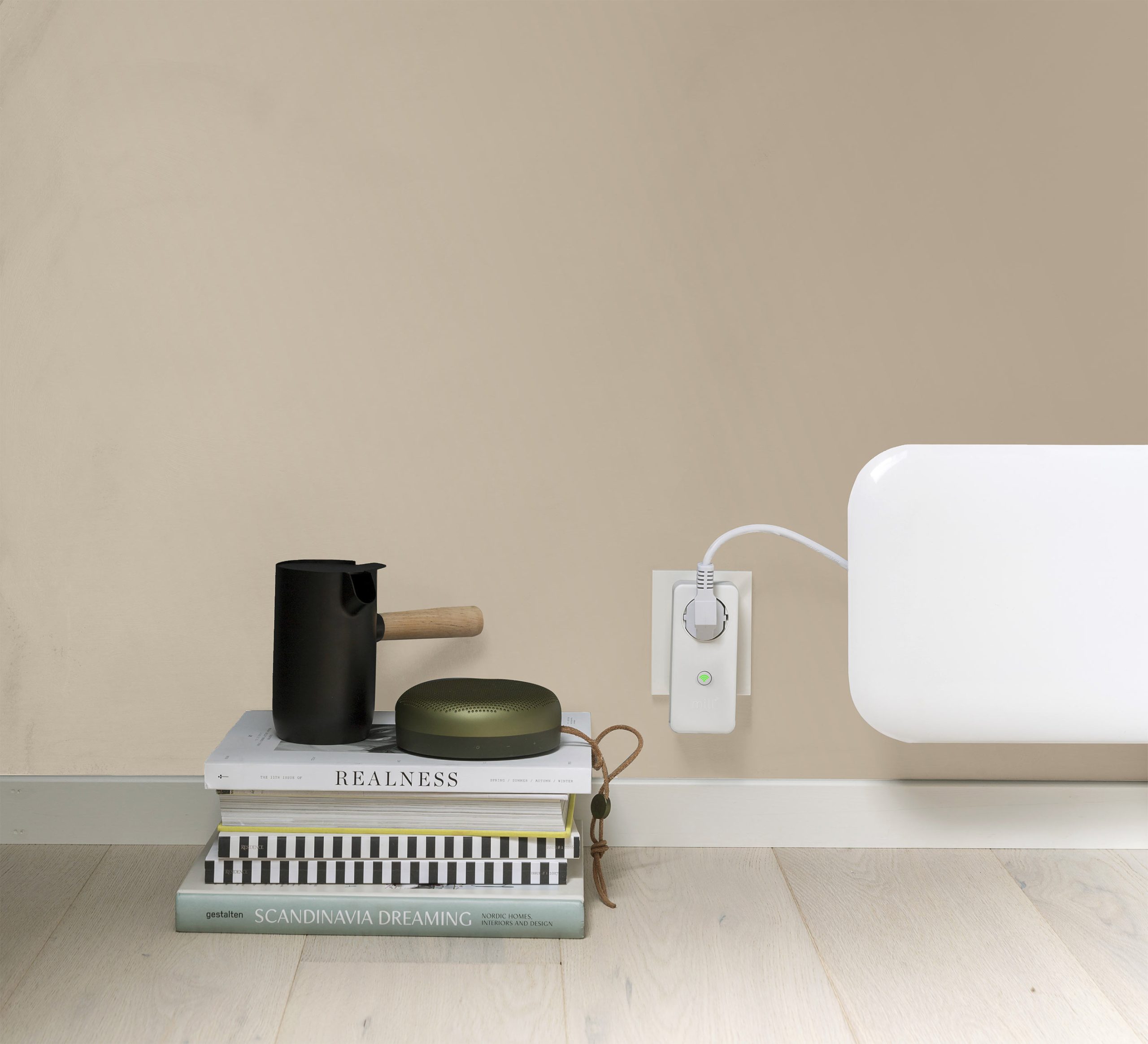 PID control
The mill-heating panel has another feature that can save power and money. Namely a so-called PID control. In short, it's smarter power control. Where, for example, a relay-controlled thermostat constantly turns the power on and off with an annoying click to maintain the temperature, PID lowers the power instead of turning it off when the temperature is reached.
In this way, the radiator avoids getting cold and does not need full power to heat up to the desired temperature. The result is more even heating and reduced consumption.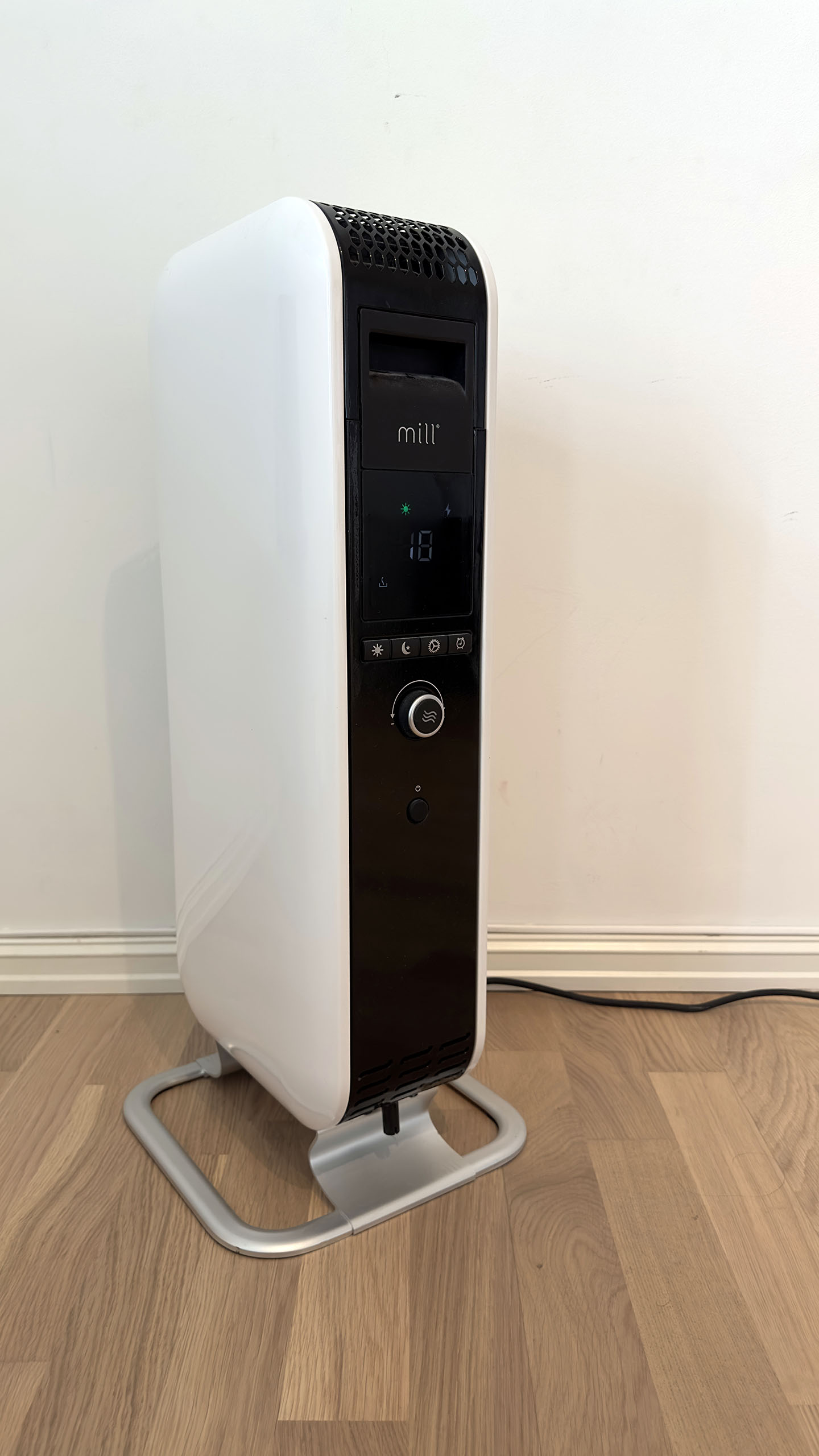 Ease of use
The 65 cm wide 700 watt heating panel can also be installed in bathrooms as it is IPX54 certified. The panel is very easy to install: the wall bracket is detached from the back of the heater by turning two plastic screws. Then simply measure where the heating panel is to be fitted, fix the wall bracket in place with the screws provided, and hook the oven onto the bracket.
Download the app and choose to add a new device. Then simply follow the instructions in the app and 10 minutes later you have installed the oven both physically and in the app. In my case, a firmware update also popped up, and after connecting to the network via Bluetooth, it was ready to set up heat control in the app.
You can set the temperature, daytime and night-time settings for different days and times. The time settings themselves can be a slightly laborious process, as the app interface presents some operational challenges on a small mobile screen. But you soon get used to it.
In the app, all the devices can be controlled individually or for each room. For example, you can select a living room and control all the radiators together. Programmes can be made individually for the rooms, so for example the bedroom has its own programme that is controlled independently of the living room.
It's worth noting that Mill's smart-controlled radiators will also be able to integrate with Apple HomeKit, Google Home or with Amazon Alexa when a future update integrates the new Matter protocol for smart control into the Mill app. You will then be able to use one app for smart products from different manufacturers.
Conclusion
With smart control via a mobile app, Mill has made it simpler to control the heat in your home. But there's no getting around the fact that the wi-fi versions of Mill's heaters cost more than conventional heaters. But considering that you can also save money, for example with PID control of the heating instead of a conventional thermostat, the investment in Mill radiators could be worth it in the long run. It's not difficult to save money with smarter home heating control.