Lasse Svendsen
Published

2020-11-20 - 11:00 pm
Very good writing and drawing feel on the screen. No boot time, easy to use, long battery life and cloud storage and document sharing are a breeze.
Not as fast as a tablet, no backlight and relatively high price.
Specifications
Operating system: Codex (Linux-based)
Display: 10.3 ″ monochrome capacitive 1872 x 1404 (226 ppi)
Processor: 1.2 GHz dual core ARM
Memory / storage: 1 GB / 8 GB
Connection: USB-C
Wireless: Wifi 2, 4/5 GHz
Dimensions / weight: 246 x 188 x 4.7 mm / 405 grams
Battery: 3000 mAh, 90 days standby, two weeks usage time
Format support: ePUB, PDF, PNG, SVG
Web: remarkable.com
Imagine that you are sitting in the (home) office and working on a project. Next to the laptop you have a notepad that you write down thoughts about the project as the work progresses. Then you find out that the notes are useful for your colleagues, and take a picture of them with your mobile and send them the notes.
Not very practical, nor very smart.
The notes can drown in emails and can not be easily organized or shared several times, without taking a new photo and forwarding, when you come up with something you forgot to note.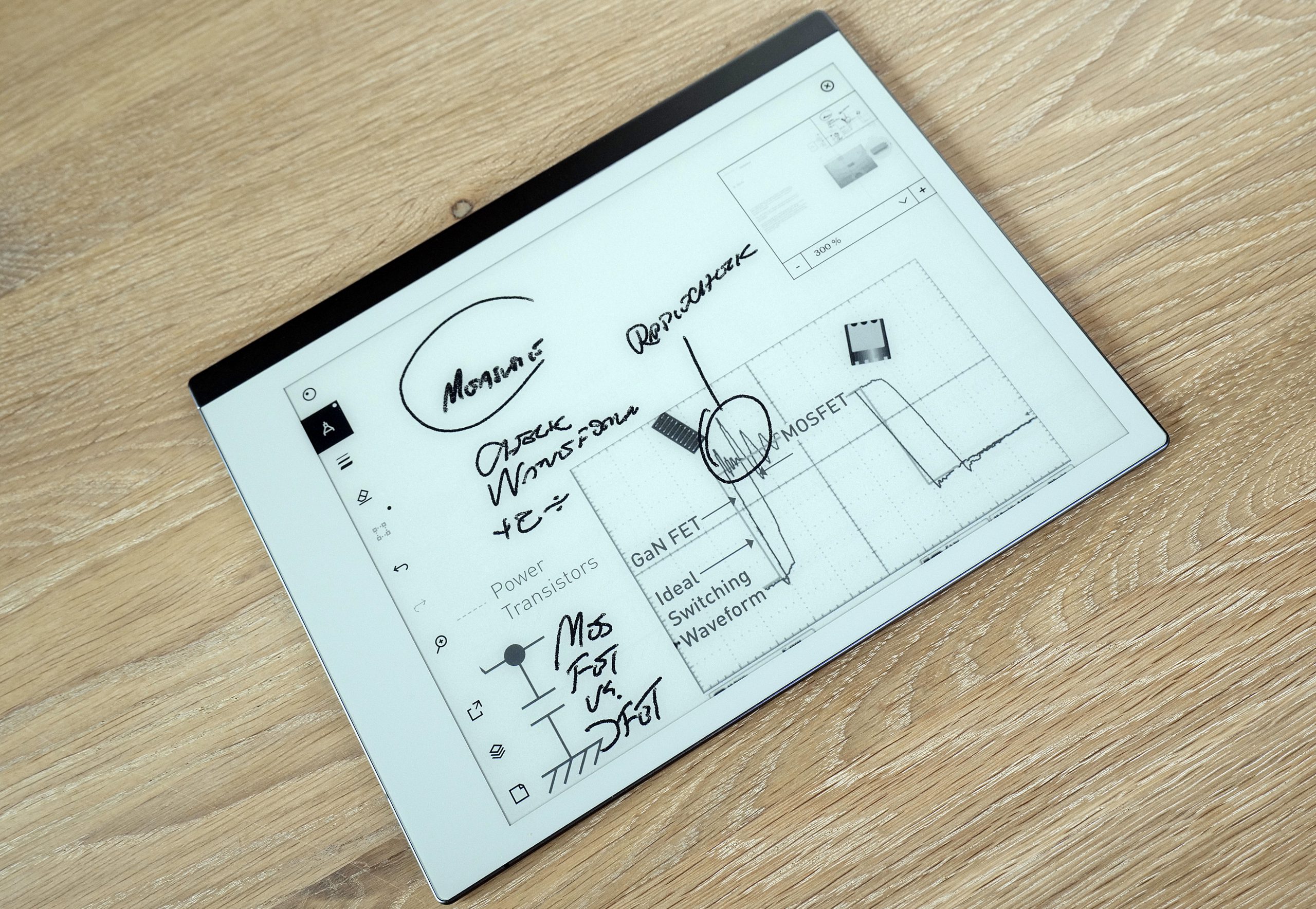 Mac users can use an iPad as a notebook and with the latest version of the iOS operating system for the iPad, they can also take notes in documents and share them with colleagues.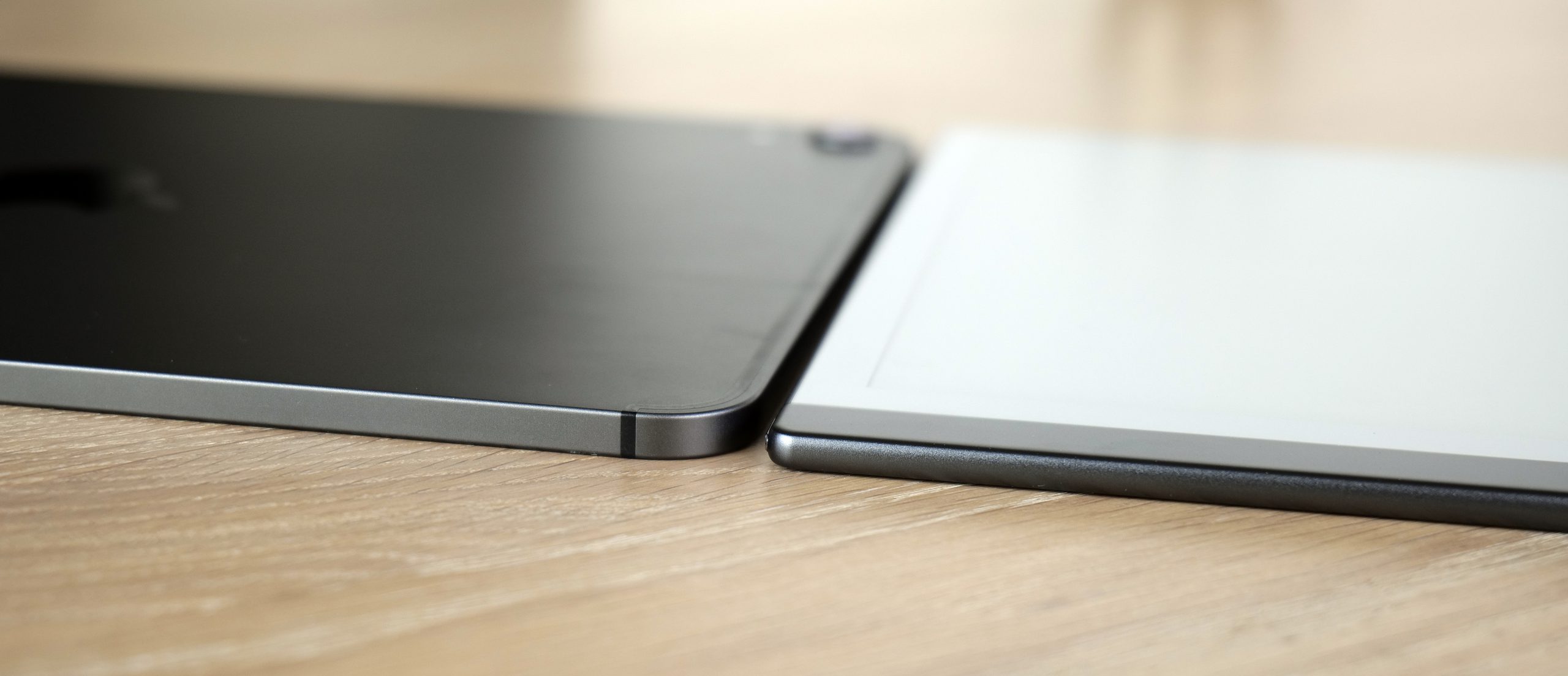 But writing on a smooth glass screen with a hard stylus like the Apple Pencil is not as comfortable as a pencil or pen on paper. Although it actually works fine.
Here, the team behind Norwegian reMarkable saw a hole in the market in 2013. A tablet that is not a tablet, but a digital writing and drawing pad, with a better writing feel and conversion of handwriting to text, cloud storage and sharing of notes and documents in the simplest possible way.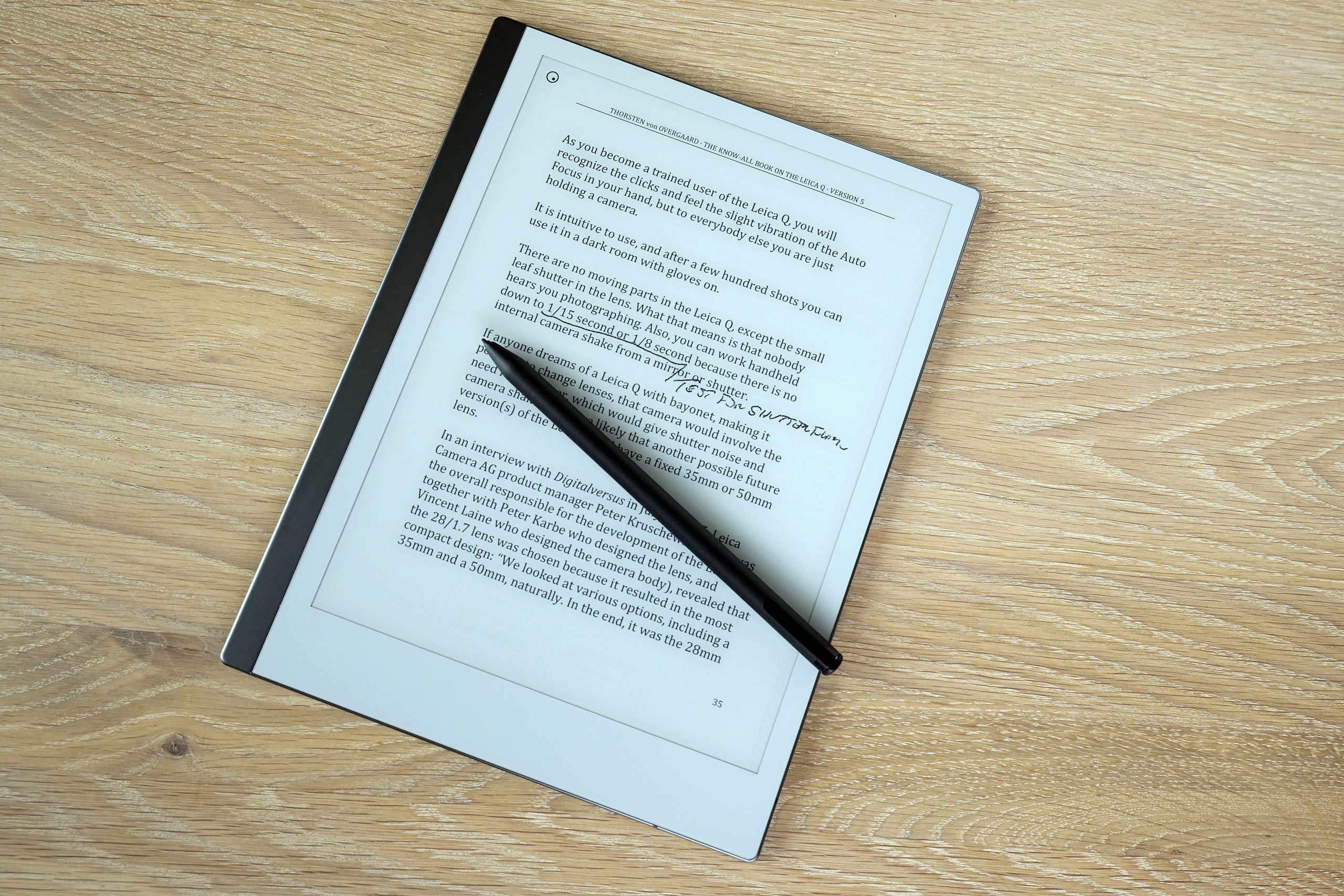 reMarkable 1 was an expensive Kindle-like tablet with a bit slow responses and some annoying bugs, in addition it was as expensive as an iPad of the same size.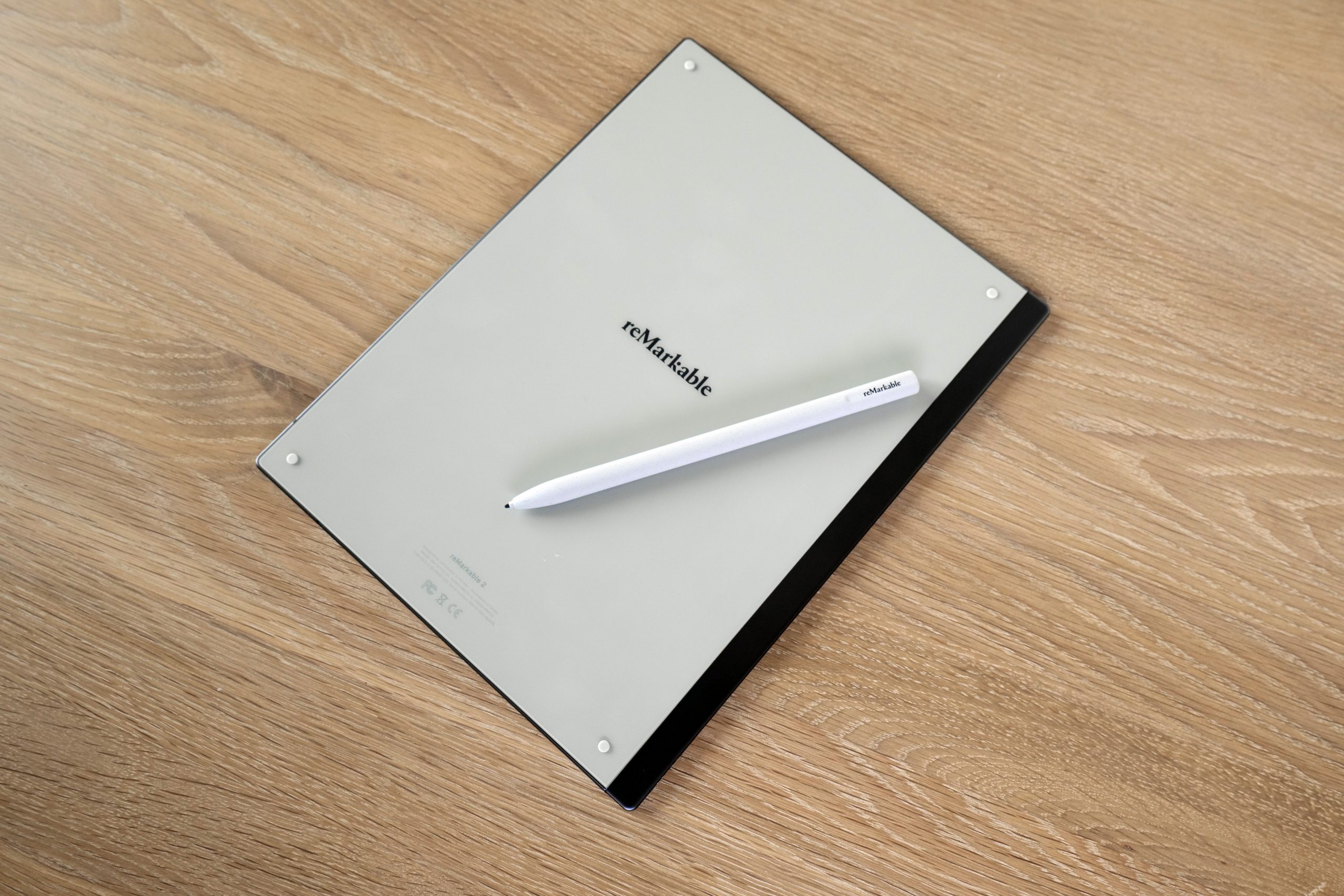 Remarkable 2
The price is significantly reduced on the new edition simply called reMarkable 2.
It has a 10.3-inch E-ink screen similar to that of a Kindle tablet. reMarkable calls it Canvas, aptly enough, since you can both write and draw on the screen.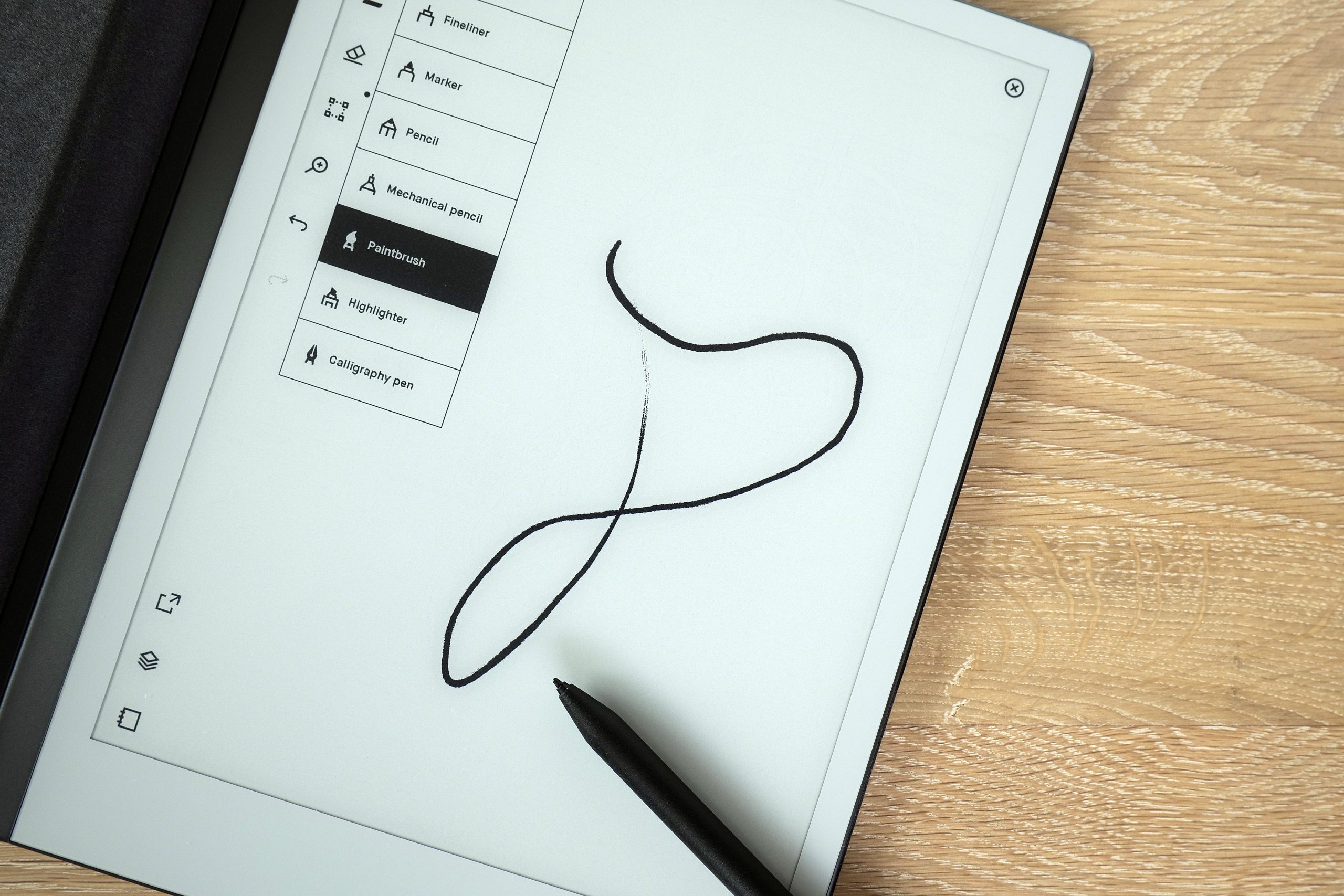 The new screen on reMarkable 2 has become much faster, 21 ms which is on a par with an iPad, but the board is thinner and lighter (4.7mm and 405 grams), and not least: The battery life is a couple of weeks of daily use.
The screen does not have backlighting, but it also does not have a writing pad from Moleskine, and works best in a well-lit room.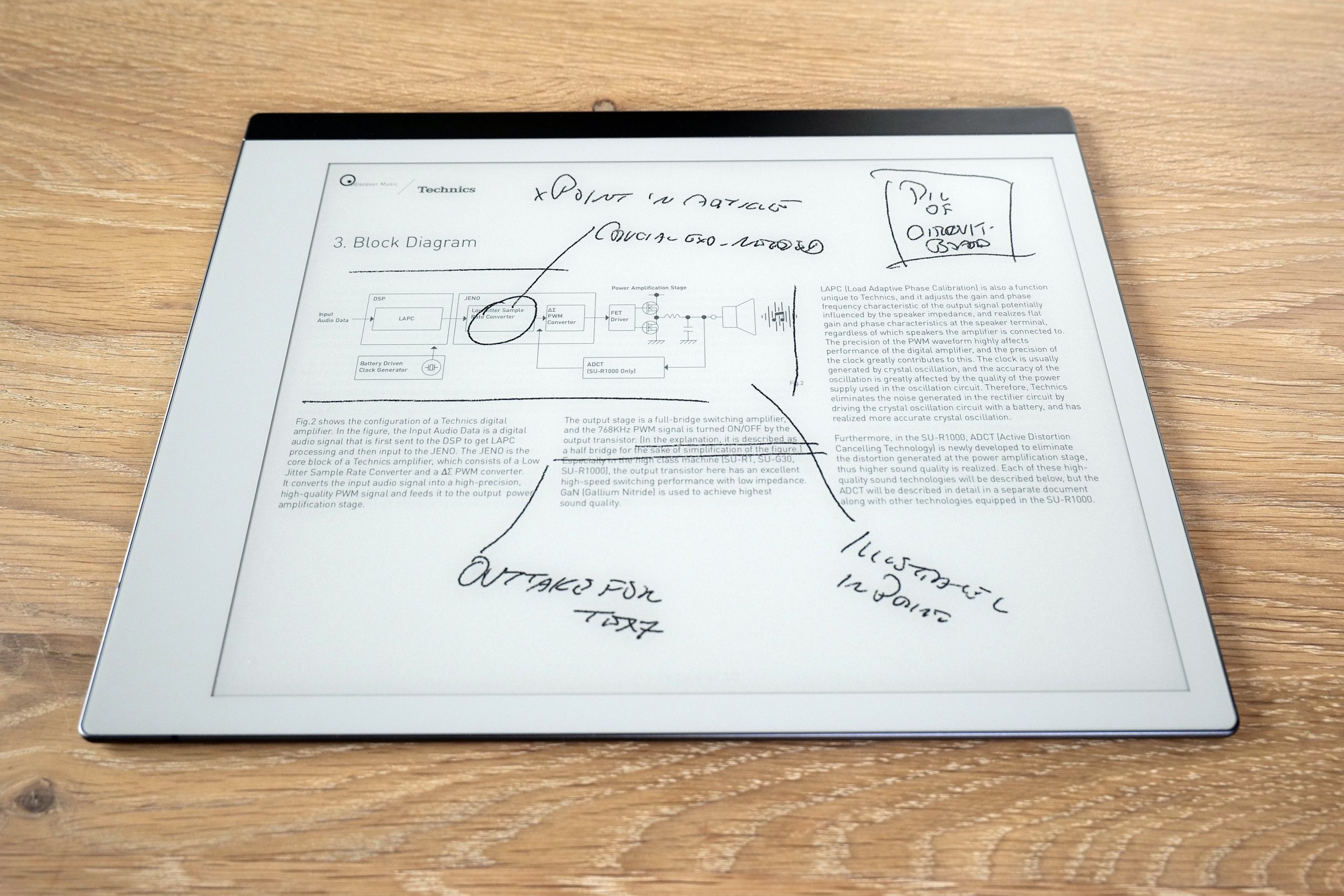 Accessories
reMarkable 2 can be purchased without any accessories, but you need a reMarkable pen, called Marker here, of which there are two types. Marker and Marker, where the latter in addition to being black, also have digital eraser on the back tip.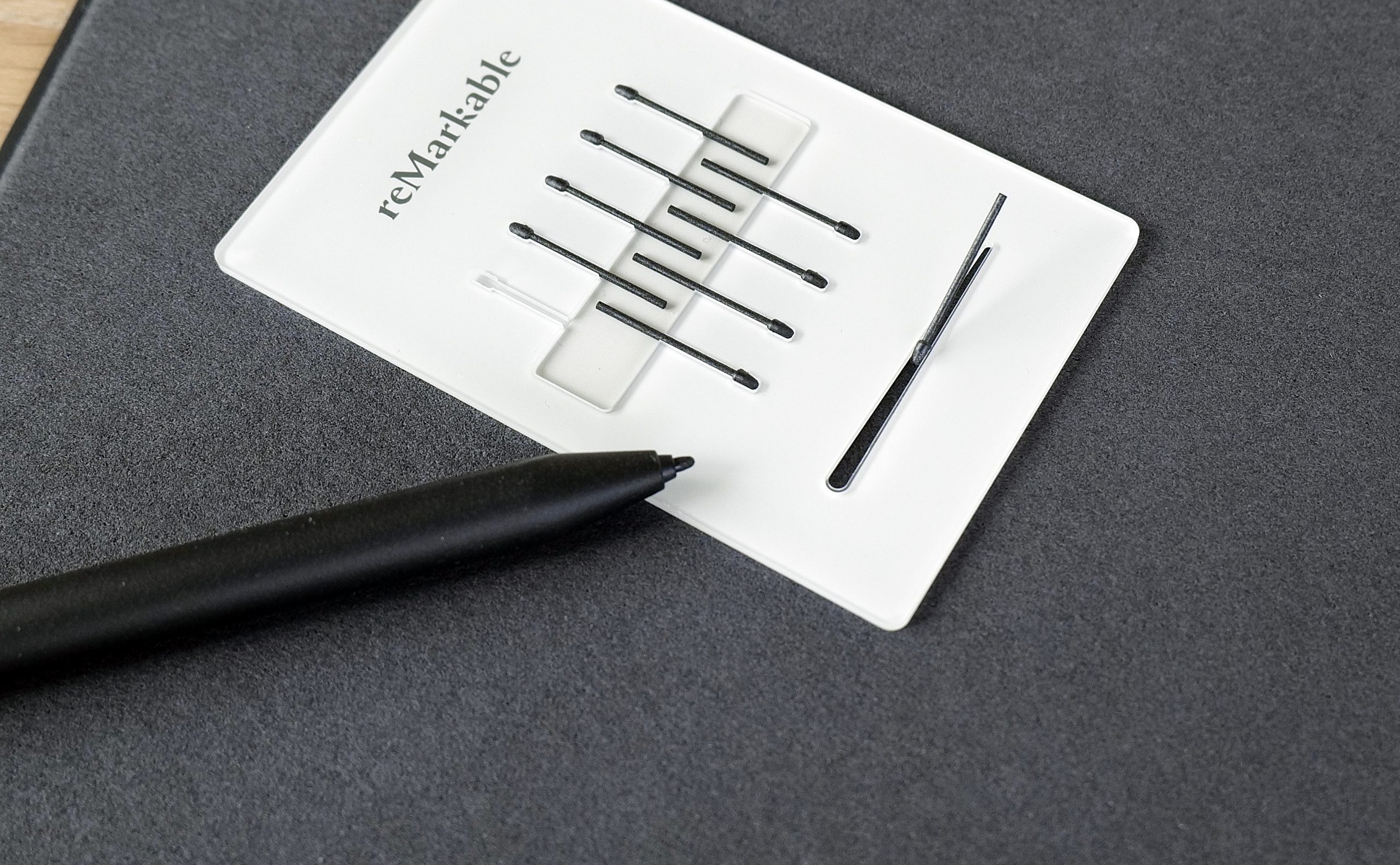 Both come with nine extra felt tips in the box, which are consumables, since they wear down after a period of use. Just like a pencil, but here you avoid pencil sharpeners. There is also a case shaped like a textile envelope with space for a Marker, and a folio (book) in three colors that attaches with magnets and encloses the board.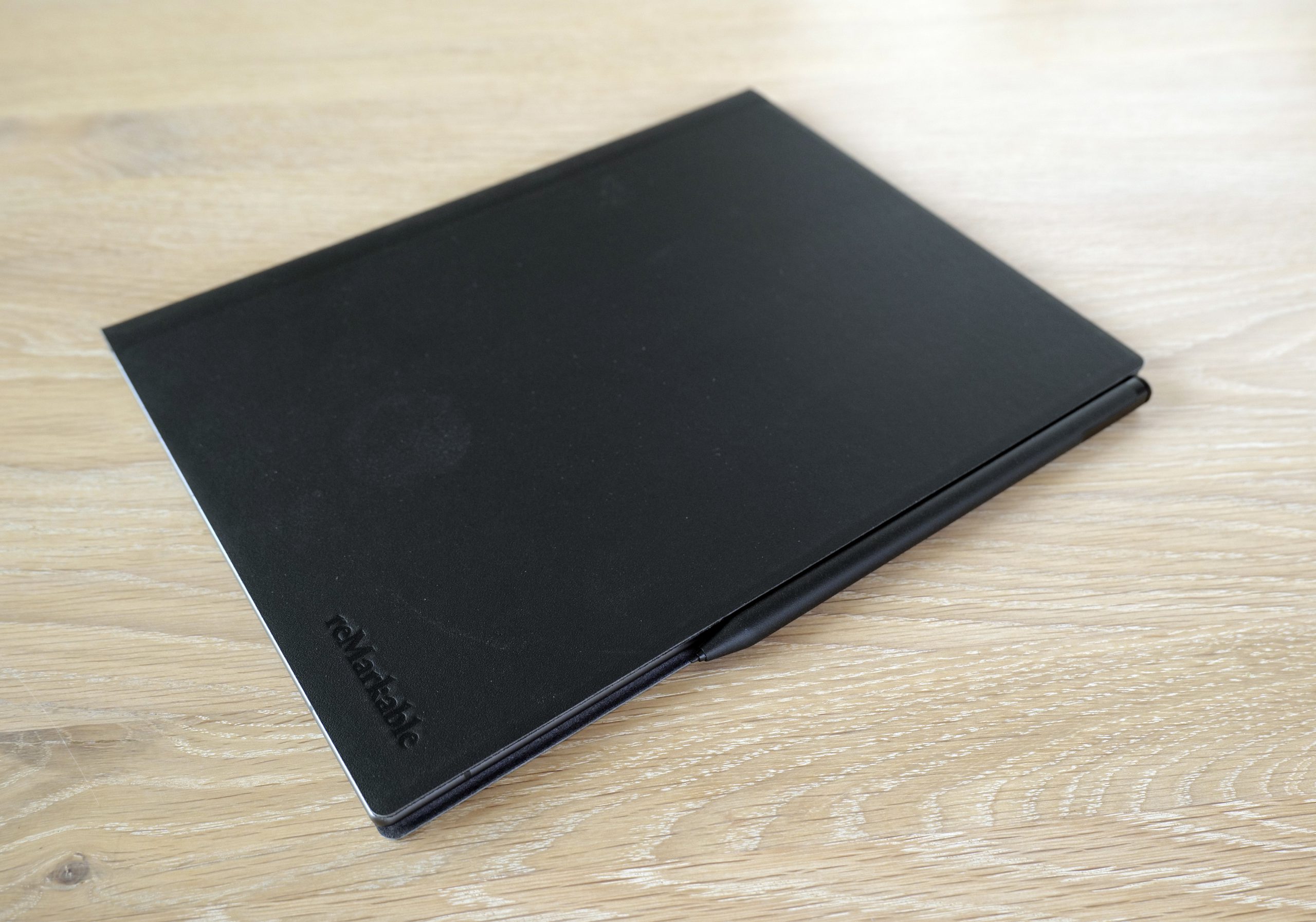 The board is charged with the included USB cable, and has no start-up time or installation process. All you have to do is connect to Wifi, create a reMarkable account, choose a language and you're off.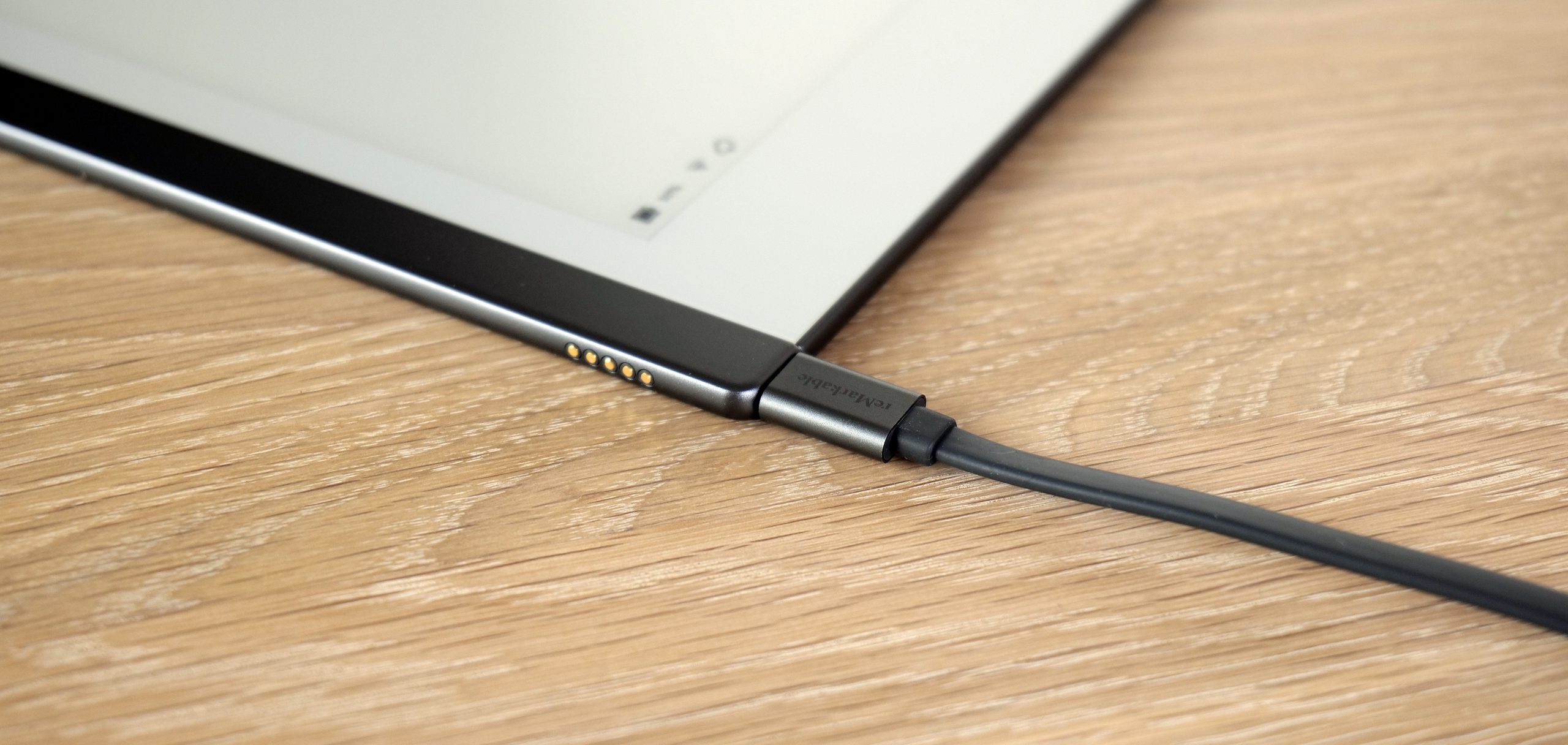 There's only one button on the board, and that's the power switch. Everything else is operated with a Marker or your fingers.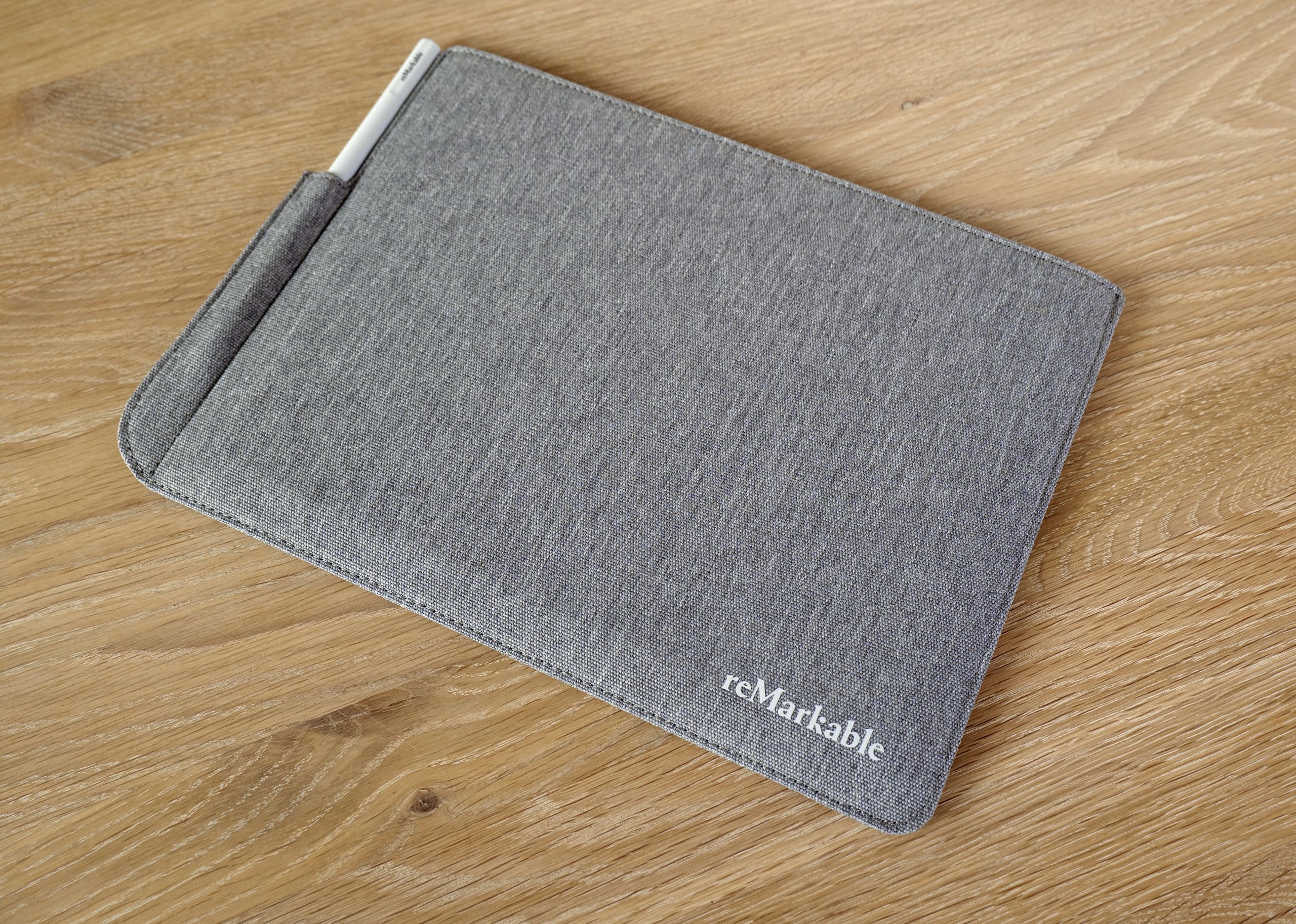 Ease of use
The reMarkable board runs a Linux-based operating system called Codex, on a dual-core processor, and it works satisfactorily. It is by no means as fast as on an iPad, and the tablet has some delays of the same type that we know from reading tablets with e-ink screens.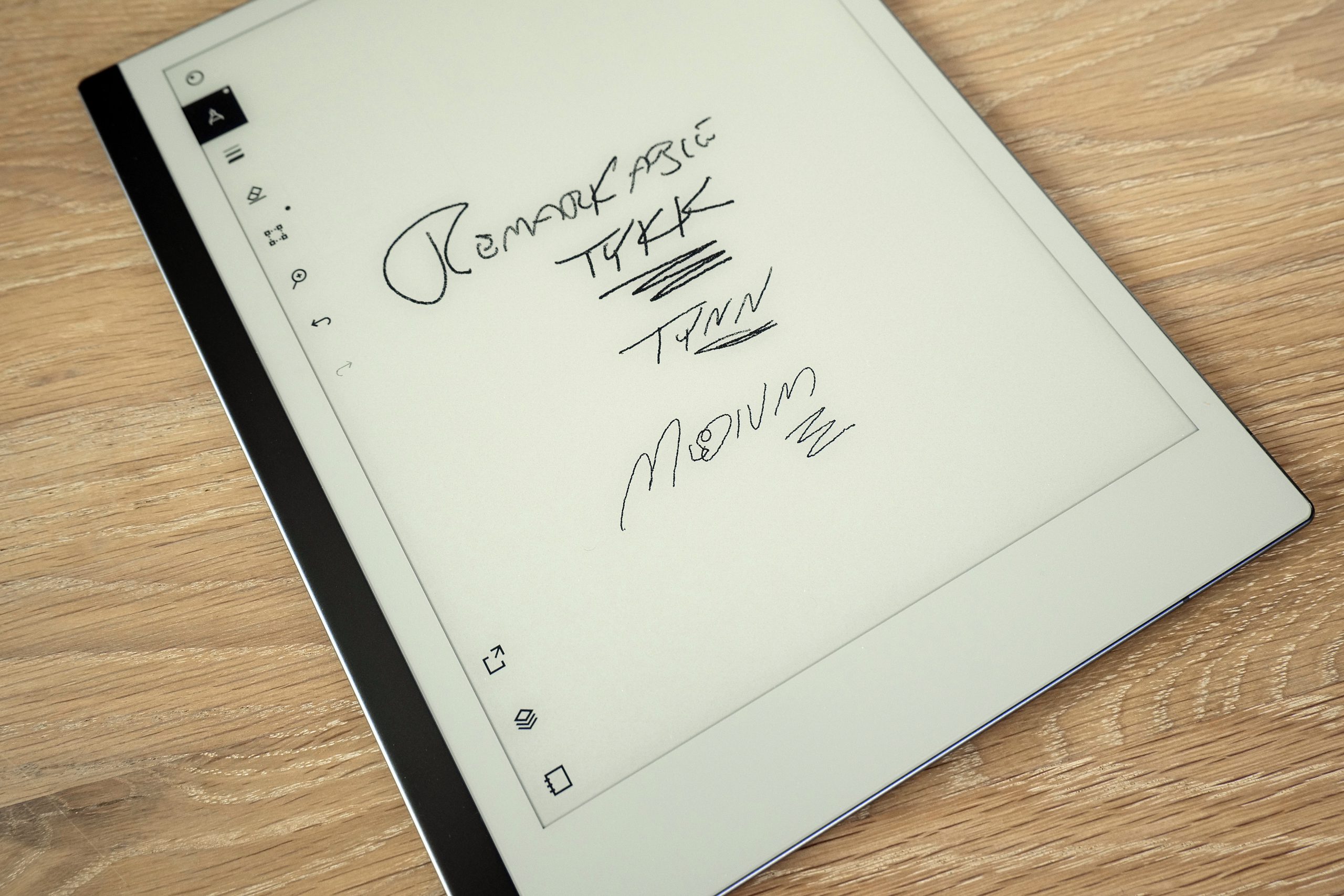 There is always a certain, if not noticeable, delay when tapping on an icon with your finger or a marker. But when you write or draw, you do not notice anything. The delays are most evident when scrolling through documents and navigating the menus in the bar on the page.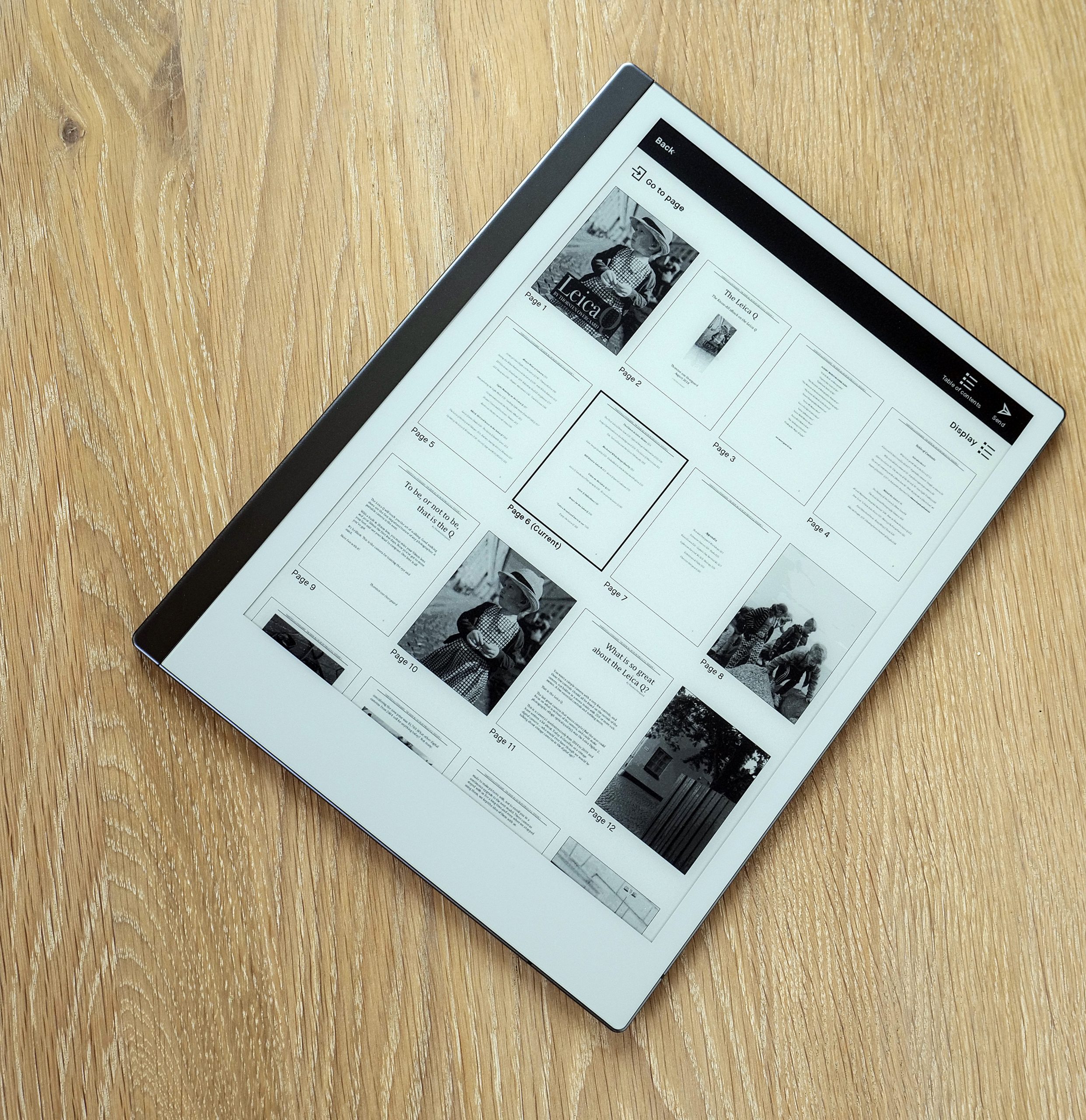 You can choose between different writing tools from thin pen to calligraphy pen and paintbrush. Depending on what suits the task. Illustrations, markings and text are always monochrome, of course, but the screen's 4096 levels of touch sensitivity actually make it easy to make calligraphy look nice. The pressure sensitivity is also displayed when e.g. selects a marker and presses harder on the screen.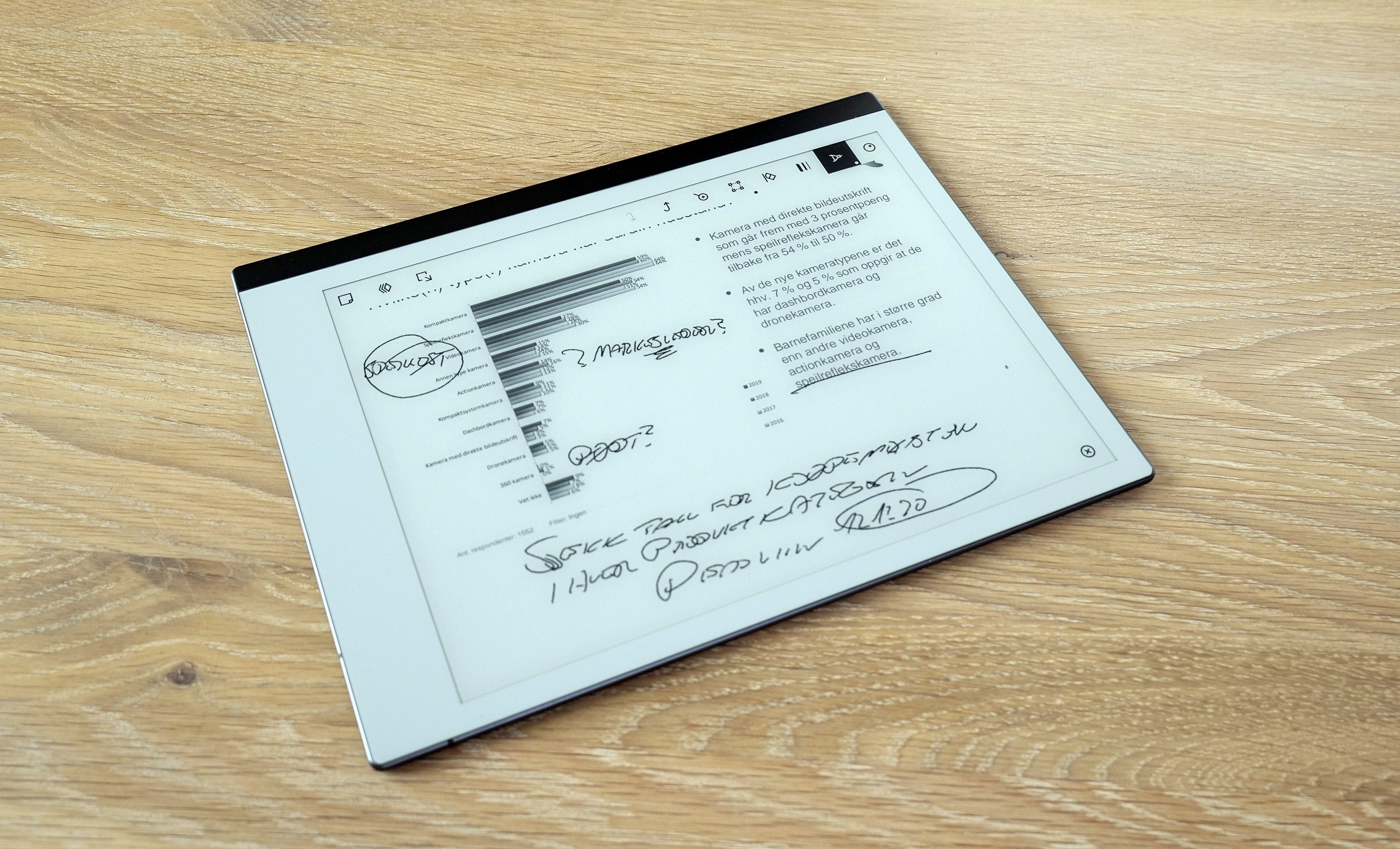 Notes can also be layered, as many know from Photoshop, and you can take excerpts from text or notes in documents.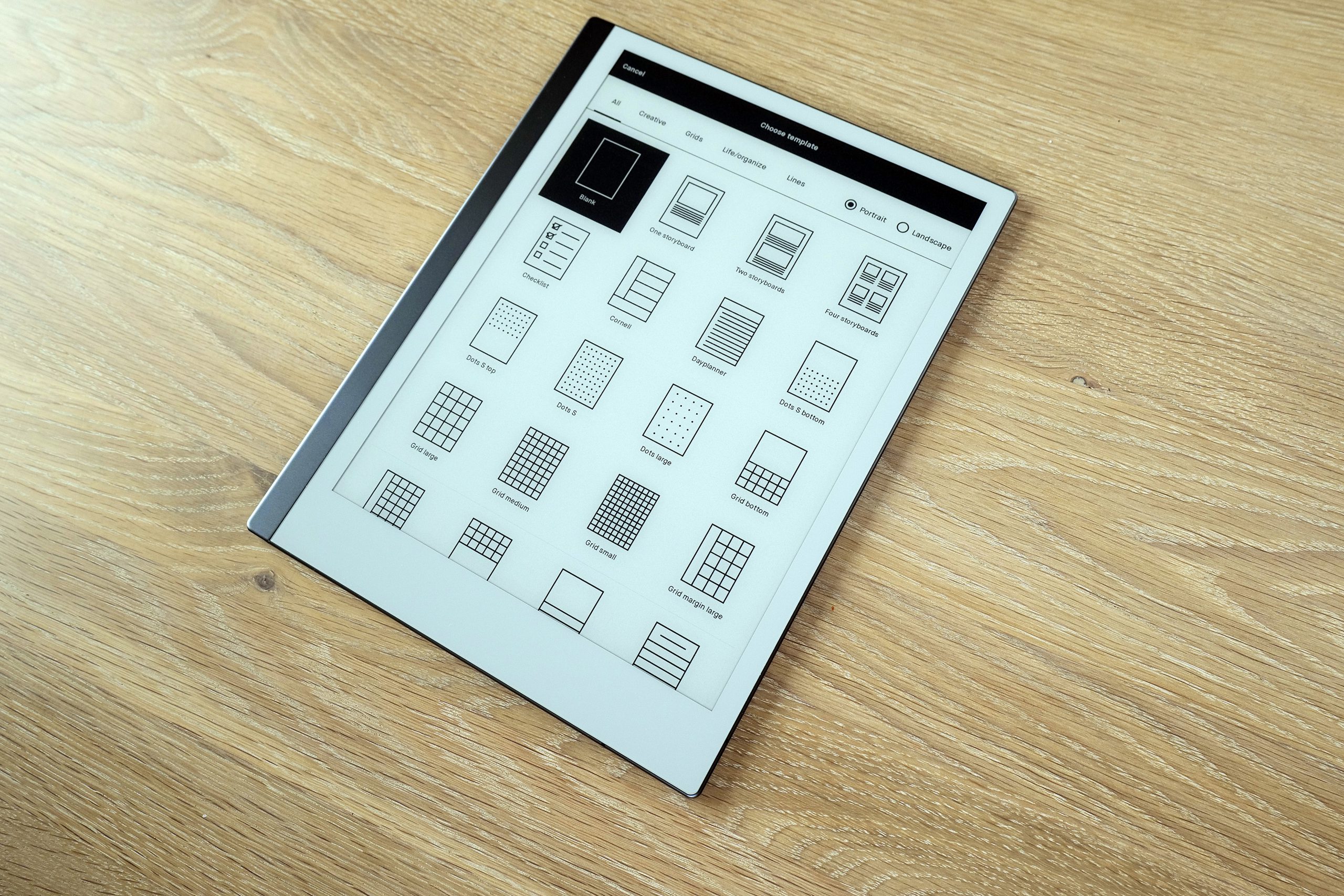 There is a selection of templates to choose from, or you can create your own notebook, save and sort, and you can import documents from your laptop to the board. Which, however, has very limited format support for various documents. PDFs and images and illustrations in PNG format work excellently, but you cannot easily import word or excel documents to the board.
There is support for e-books in EPUB format here, which must be downloaded to a computer first, and then to the reMarkable board before you can read them on the screen.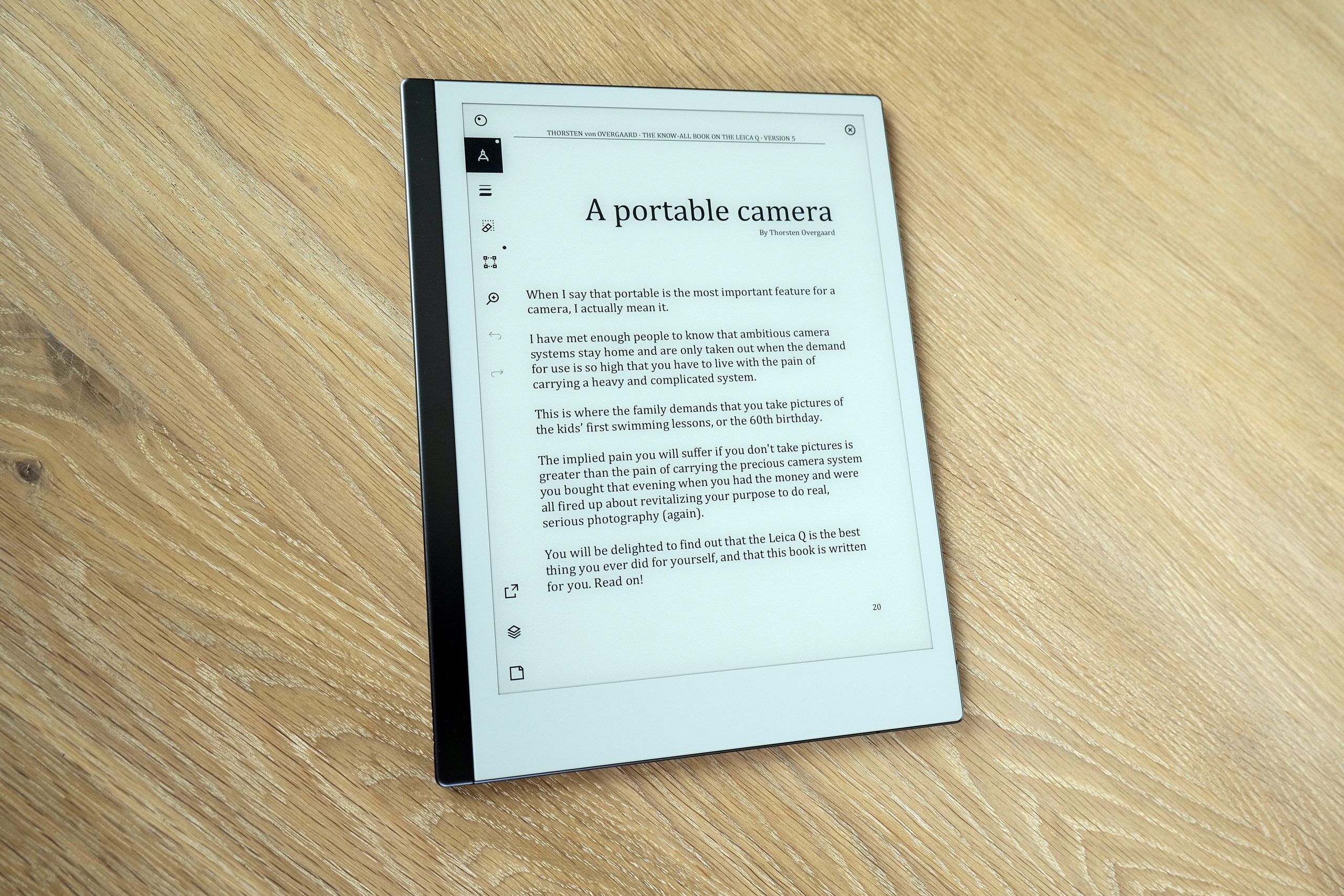 Sharing
But you can share your notes quite easily. Either in the cloud via the reMarkable account or email. It is also possible to convert handwriting to text, and it worked amazingly well. The undersigned's handwriting is more like what a doctor writes down on a prescription, but the conversion went quickly and painlessly on the board, which only exceptionally missed some letters. People with nicer handwriting than mine, most of them, will be able to benefit greatly from handwriting for the text conversion.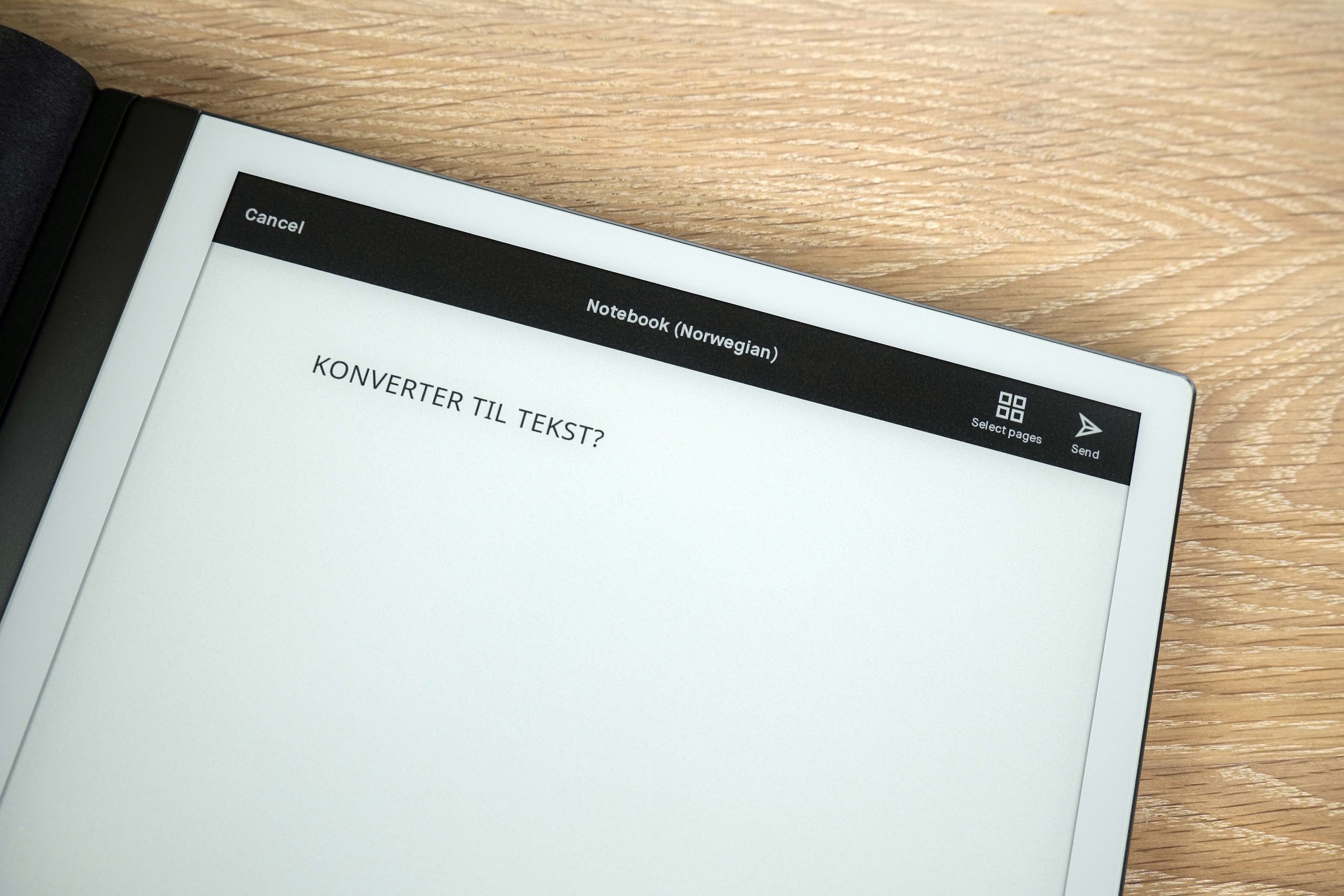 Conclusion
It feels very strange to write on a screen with a surface that feels like silk matt paper. At least after typing on a tablet with a glass screen. It takes a little getting used to, but the writing feel is surprisingly good, even compared to quality paper. Fountain pen Puritans certainly will not listen to that, but for most others, reMarkable 2 is a very useful tool with a beautiful writing feel, which can replace the notebook for many of us, and when the evening comes, the Remarkable board can be used as a full-fledged reading board . Amazingly well done.