2019 has not been a good year for Huawei. The Chinese mobile giant was the subject of this year's most talked about storm in the electronics industry in May, when the US government placed Huawei on the so-called "Entity List" – a blacklist of companies that will not have free access to US technology, hardware, software or other technological services including.
As a result, companies such as Google, Intel and Qualcomm were forced to stop all cooperation with Huawei, which in turn means that the Chinese manufacturer will not be allowed to use future versions of Google's Android operating system in their upcoming mobile phones.
In practice, this prevented Huawei from basing this autumn's flagship model Huawei Mate 30 Pro on Google's services and mobile ecosystem, so that it was instead launched with Huawei's own app store, Huawei AppGallery, and thus without Google apps such as Gmail, Google Maps and YouTube.
Therefore, Huawei hesitated to send the Mate 30 Pro to the Scandinavian market. Then good advice was expensive, because the Chinese mobile phone manufacturer had not delivered a single mobile on the market since last year's award-winning Huawei P30 Pro.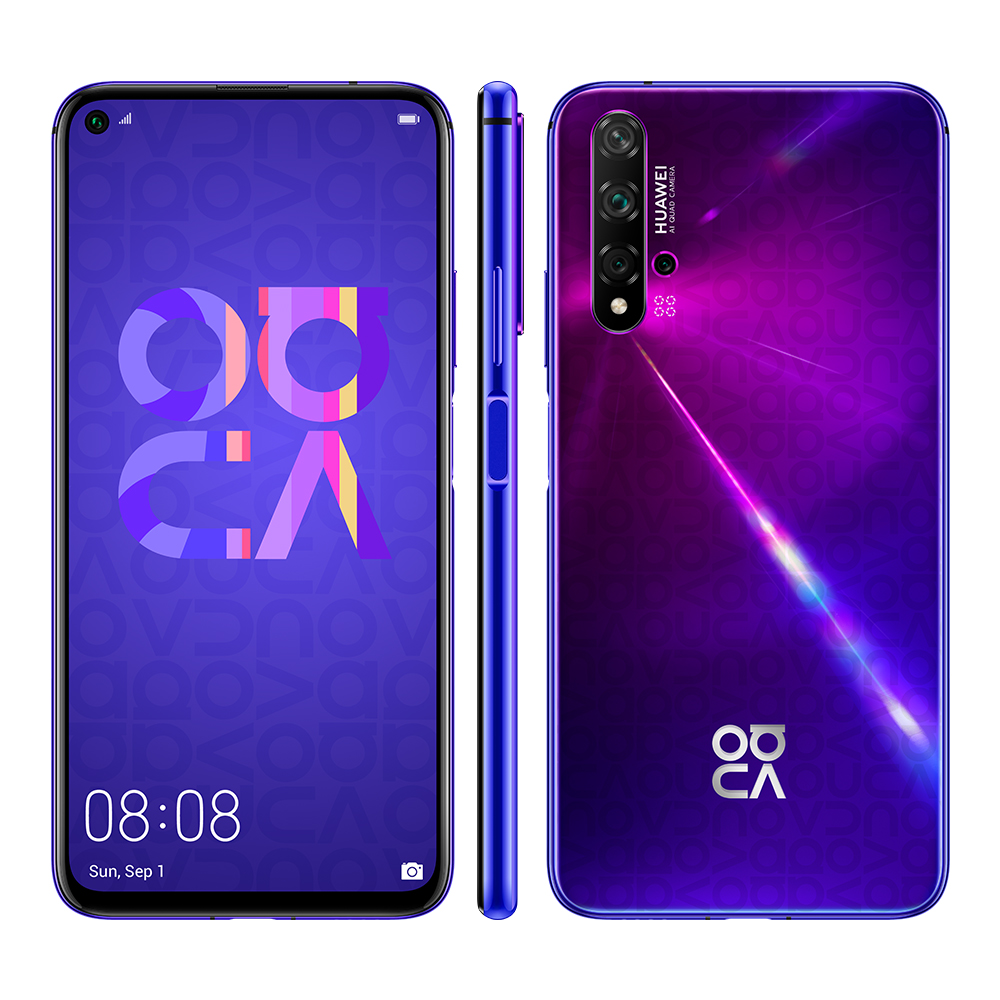 Old phone with a new name
This is where the Huawei Nova 5T, which we have only just received on the test bench, comes into the picture. The mobile, which was launched by Huawei in late October, had already hit the market in a number of other countries in June under the name Honor 20. And was not covered by the US boycott. Thus, it could be sold in stores in Denmark, Norway and Sweden with all Google services and apps.
But unlike the Huawei Mate 30 series, the Nova 5T is not a top model. We are talking about a mid-range mobile that is in the same class in terms of price as the Samsung Galaxy A70 and Sony Xperia 10 Plus.

The Nova 5T has four primary cameras, including a 48-megapixel main camera and a 16-megapixel ultra-wide-angle camera. (Photo: Huawei)
Value for your money
Despite the mid-range price, the Huawei Nova 5T claims to be good with an optimal configuration. Behind the screen is the same octa-core Kirin 980 processor that Huawei uses in the Huawei P30 Pro and Mate 20 Pro, and in addition, the Nova 5T is equipped with 6 GB of RAM and 128 GB of internal storage, which, however, can not be further expanded with microSD cards.
And in the same way as Huawei's latest top mobiles, Nova has four primary cameras, but with a slightly different configuration than the top models:
16MP, ultra-wide-angle camera, 117 degrees, f / 2.2
48MP, main camera, 1/2 ″ sensor, 4-in-1 Light Fusion Technology, f / 1.8
2MP, bokeh lens, f / 2.4
2MP, macro lens, f / 2.4
In addition, there is a f / 2.0 front camera with 32 MP in a small punched hole in the front.
The 6.26 ″ screen supports HDR10 + and is of the IPS LCD type (2340 x 1080 pixels), while the fingerprint reader is located on the side of the phone – as on the slightly more expensive high-end model Sony Xperia 1.
The 3750 mAh battery supports lightning fast charging but not wireless charging. On the other hand, the phone comes with a 22.5 W SuperCharger, so the Nova 5T can be charged from 0-50% power in 30 minutes.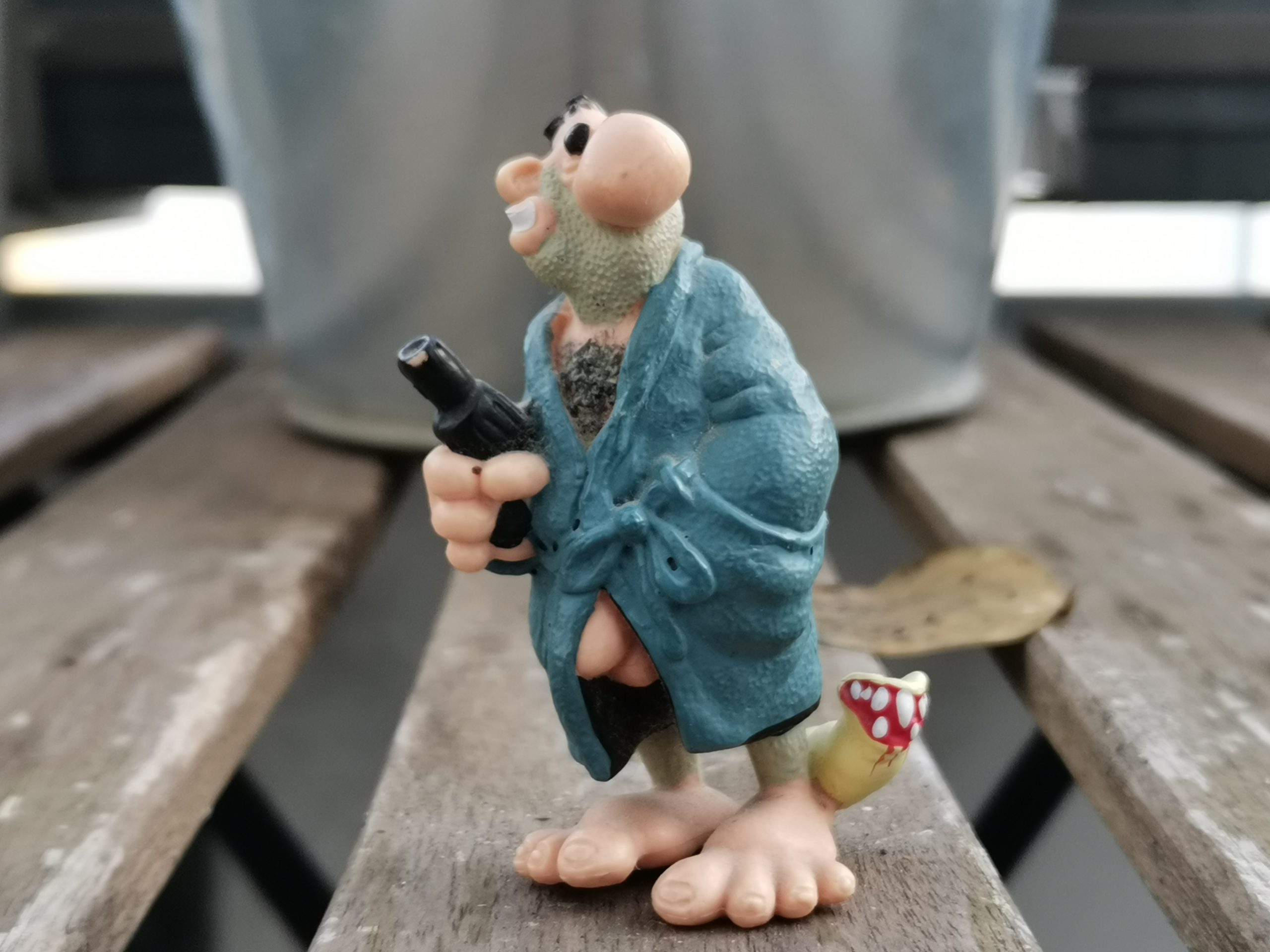 Nova 5T mostly delivers the goods
Externally, the Huawei Nova 5T does not make much of a difference. The screen is not curved, and it is surrounded by a slightly wider frame than we are used to from the more expensive top models. The back of the test copy is in the color "Midsummer Purple", which reflects light in creative ways, but also collects more fat marks.
The screen delivers a sharp and bright image, without being flashy. While the sound is a bit disappointing with only one small built-in speaker at the bottom of the phone.
The performance, on the other hand, is impressive in terms of price. The aforementioned Samsung Galaxy A70 and Sony Xperia 10 Plus, which cost about the same as the Huawei Nova 5T, are not even close to achieving the same results in benchmark tests, and also in daily use, the Nova 5T performs better. A big car game like Asphalt 9 runs like greased in engine oil, and the only complaint is that the phone can get a little hot if you play for too long. Battery life is also more than acceptable.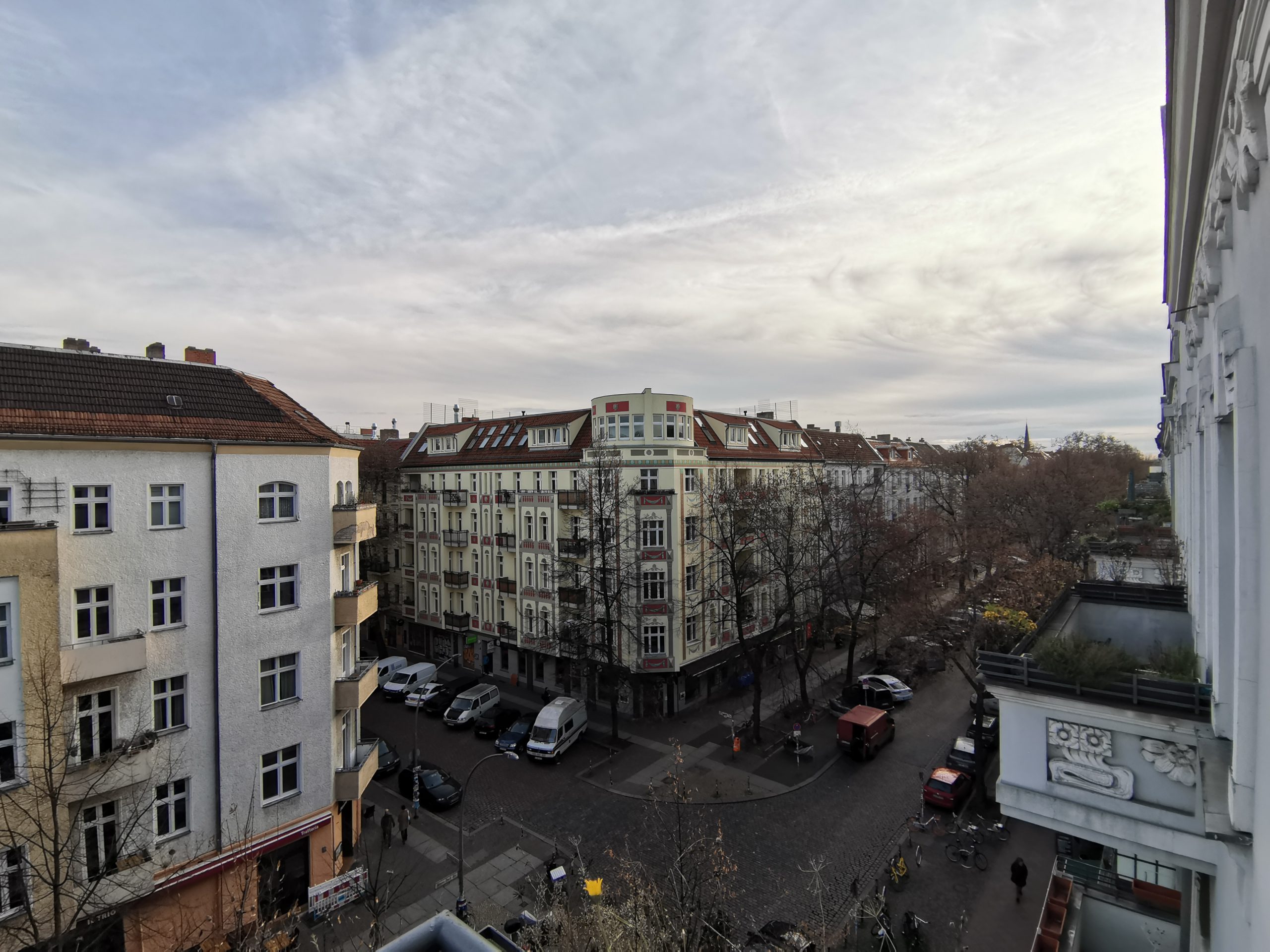 Camera
At the launch of the Huawei Nova 5T, great emphasis was placed on the camera. The Chinese mobile phone manufacturer is among the best in the world for mobile cameras, but even though, as previously mentioned, there are as many as four cameras in the Nova 5T, Huawei has still chosen an alternative route with its mid-range mobile compared to the top camera Huawei P30 Pro. Where the latter, for example, had a telephoto lens, 5x optical zoom and optical image stabilization (OIS), Nova 5T has to do without all these three functions, and instead focuses on managing the tasks with "artificial intelligence".
Everything is automatic, and according to Huawei, an "AI HDR + algorithm" will help the user to take sharp portrait photos – even in dark environments or backlight – while "Master Intelligent AI" identifies the object the camera is aimed at, and optimizes the image accordingly. In addition, "AI Image Stabilization (AIS)", "Auto Exposure Lock (AEL)" and "Auto Focus Lock (AFL)" reportedly ensure sharp and detailed images.
In reality, Nova 5T has difficulty taking sharp pictures if the lighting is not optimal. The digital zoom function gives an acceptable result, while pictures taken at night can also be used. However, they are far from as good as night photos taken with Huawei's own top mobile P30 Pro. And it's actually just ordinary pictures taken in daylight that get really sharp.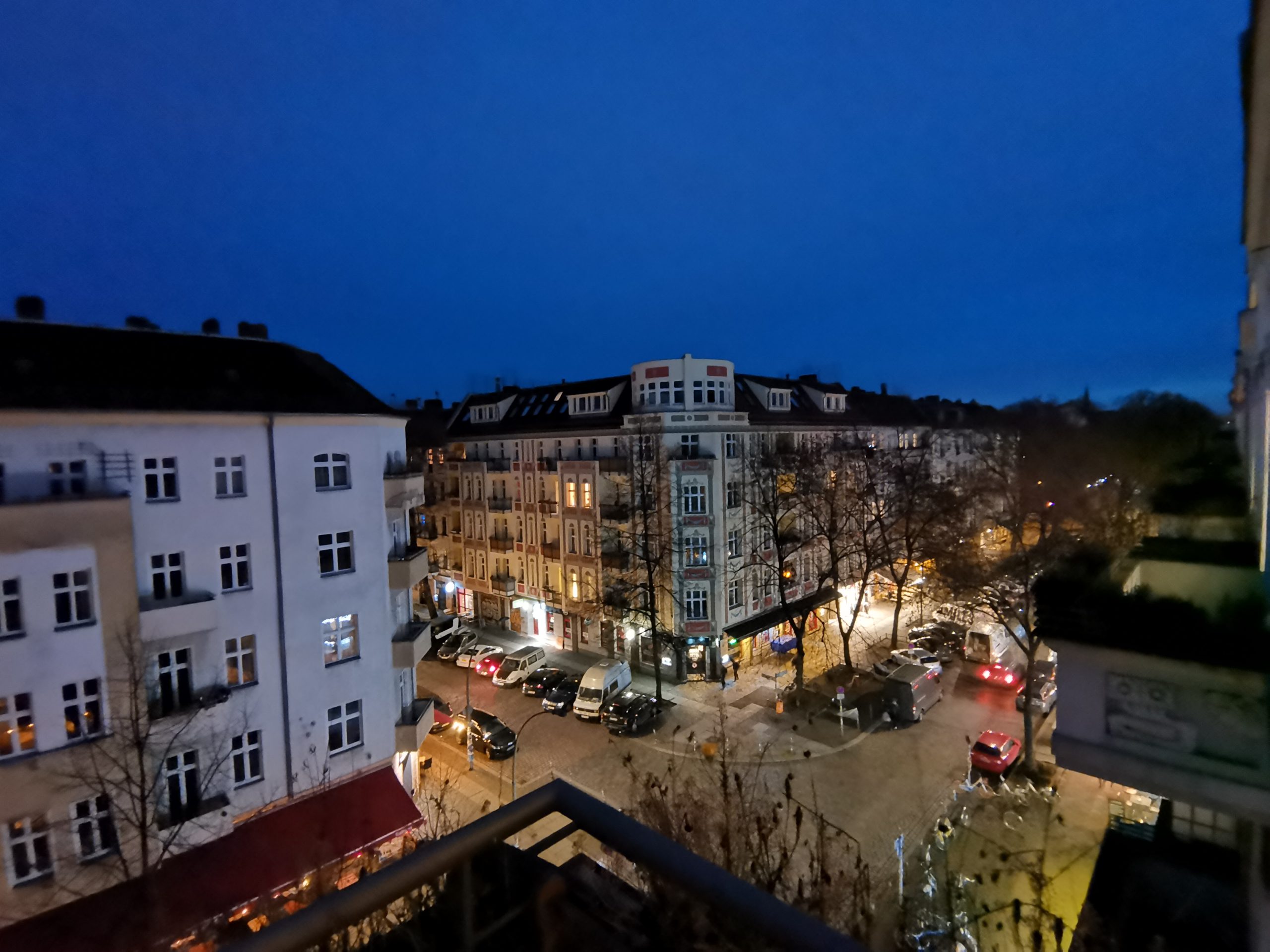 Conclusion
If you buy a Huawei Nova 5T, can you be absolutely sure that it can be used in the next few years if the American boycott of Huawei does not end? We dare not guarantee anything, but you probably can. All Google apps and services will continue to work on your Huawei mobile, and security updates for apps through Google Play will continue. And since Huawei can still use the Open Source version of Android, the company will still be able to security update Android by pushing updates to Huawei devices themselves when these become available.
That said, the Huawei Nova 5T is in many ways a very good mobile based on the price. In terms of performance, it delivers the goods, and both screen and battery life are absolutely acceptable. You have to do without the possibility of expanding the storage space, and the camera is not as impressive as it looks on paper, but compared to the competition, you still do not make a mistake by buying Huawei Nova 5T.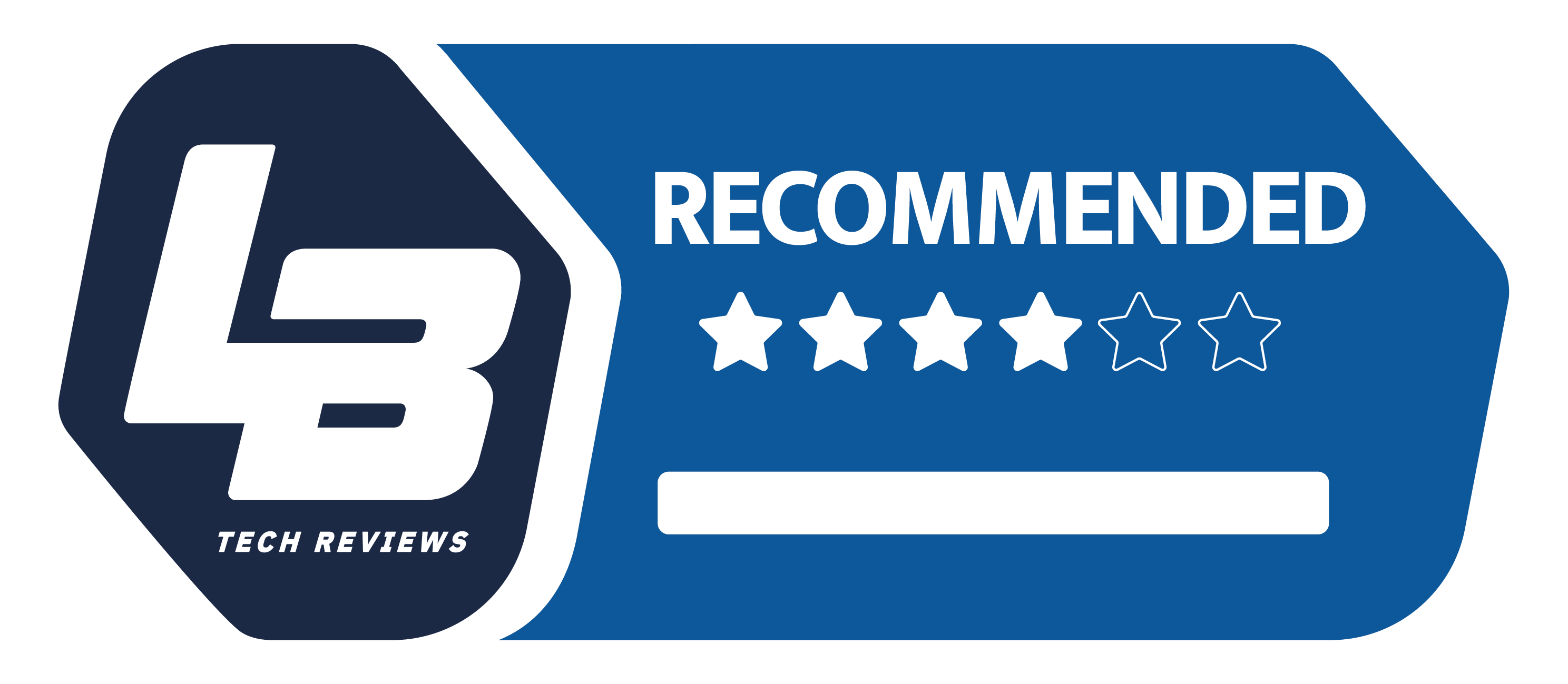 Premium
We think
Fast processor, plenty of memory and good performance that impresses based on the price. Battery life is more than acceptable. Especially when the mobile can also be charged quickly.
Some uncertainty about future updates and Android support. The memory cannot be expanded and the camera is not as good as it appears on paper.