It doesn't take long to find a smartwatch with even more features, more specialized features, or better battery life than the Apple Watch 6.
Garmin makes some very specialized smartwatches, Huawei Watch GT2e and Samsung's Galaxy smartwatches offer several training modes. There are smartwatches for triathlon, golf, sailing and football, and many of the competitors' watches cost less.
Those who are just looking for a training watch, get away with a thousand bucks for a perfectly decent watch.
But none of them are as complete as a smartwatch like the Apple Watch 6.
What it lacks in specialized functions, it makes up for in the way it takes care of your health, and how it copes with everyday needs for a wristwatch, with more functions than time and date display.
Oxygen measurement and ECG
If we disregard the fact that Apple has refurbished the watch case, which is available in two sizes, 40 and 44mm, in colored aluminum or lacquered steel, and turn to the technical, there are some changes worth noting on the Apple Watch 6 .
On the back there are several sensors, which measure heart rate and oxygen in the blood. The sensors also check heart rate and abnormal deviations in heart rate, and you can be notified on your watch or mobile phone if something abnormal is detected.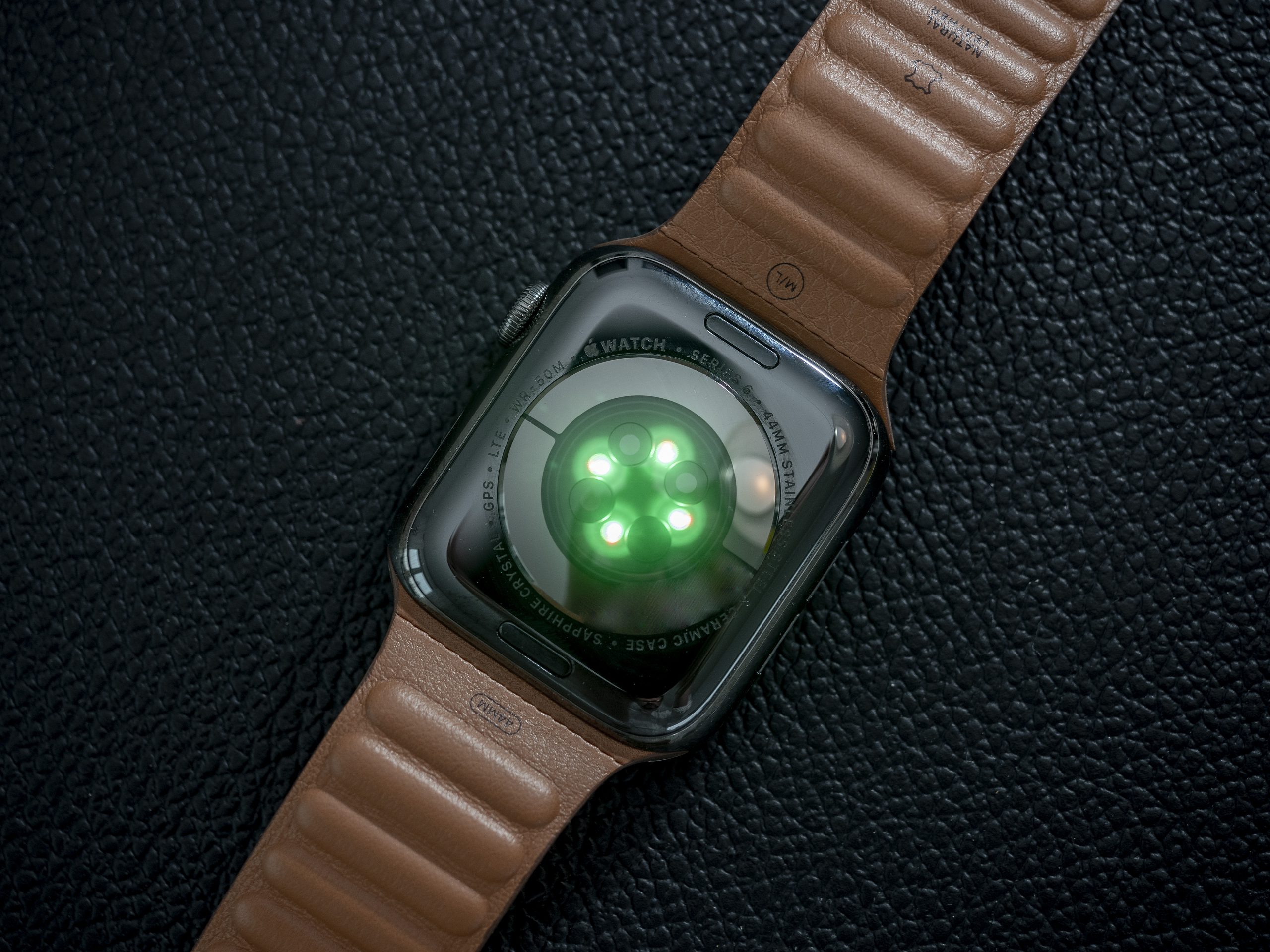 The processor that controls it all is also new. Apple claims that it is 20 percent faster, which is difficult to measure. It is easier to see that the screen, which is always on, has become noticeably brighter, and easier to see in sunlight. On the steel variant of the Apple Watch 6, the touch screen has scratch-resistant sapphire crystal, while the cheaper aluminum version uses tempered ionX glass.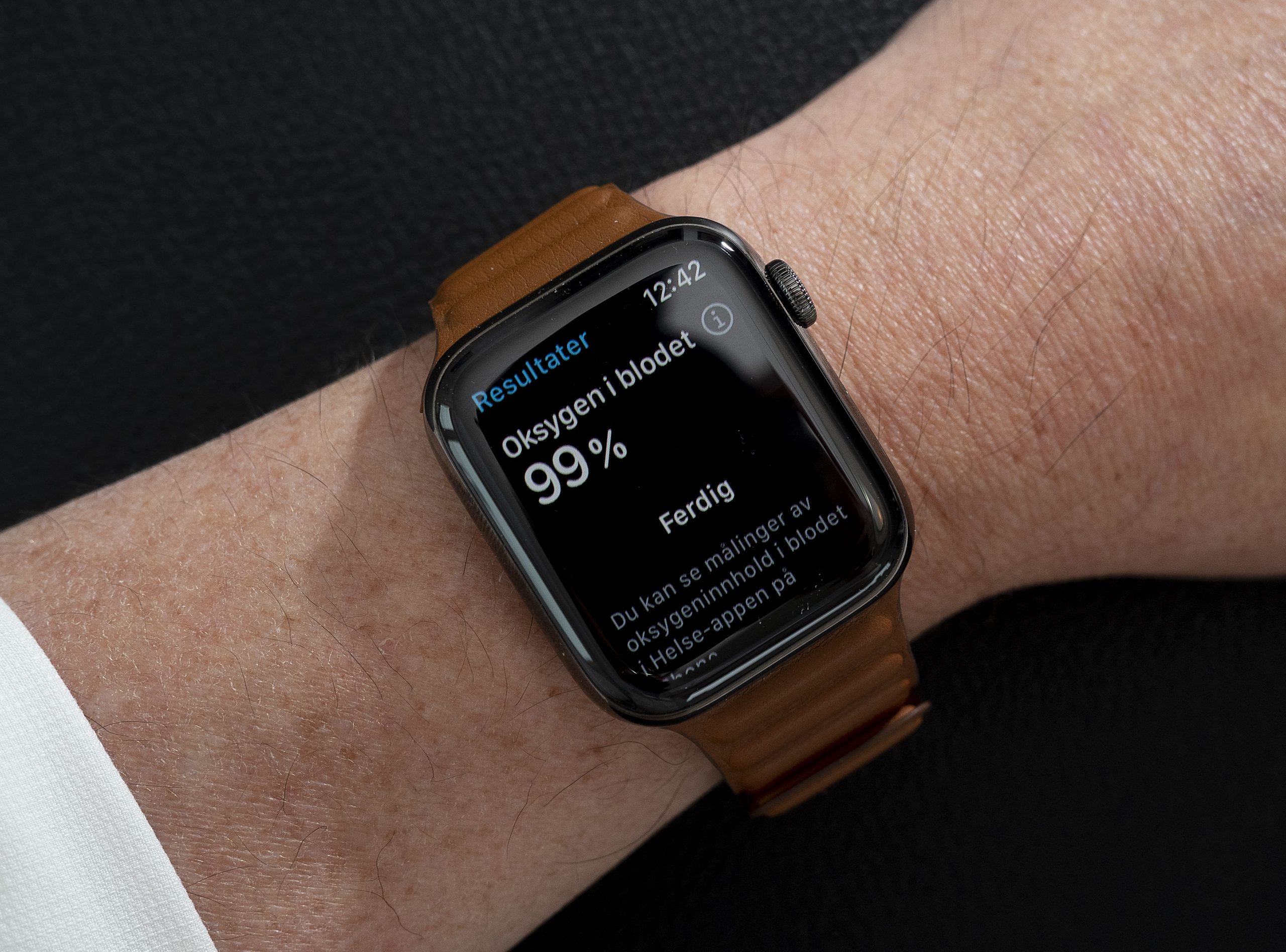 The battery life is stated at 18 hours, which corresponds well with reality, but is a good distance away from the Huawei GT2's battery life of up to 14 days.
Apple Watch 6, like its predecessor, is available in an LTE version. That is, someone who uses the mobile network and can be called as a telephone. It works great. The sound is clear enough for both participants in the conversation, but it undeniably looks a little strange to stand talking to the wrist.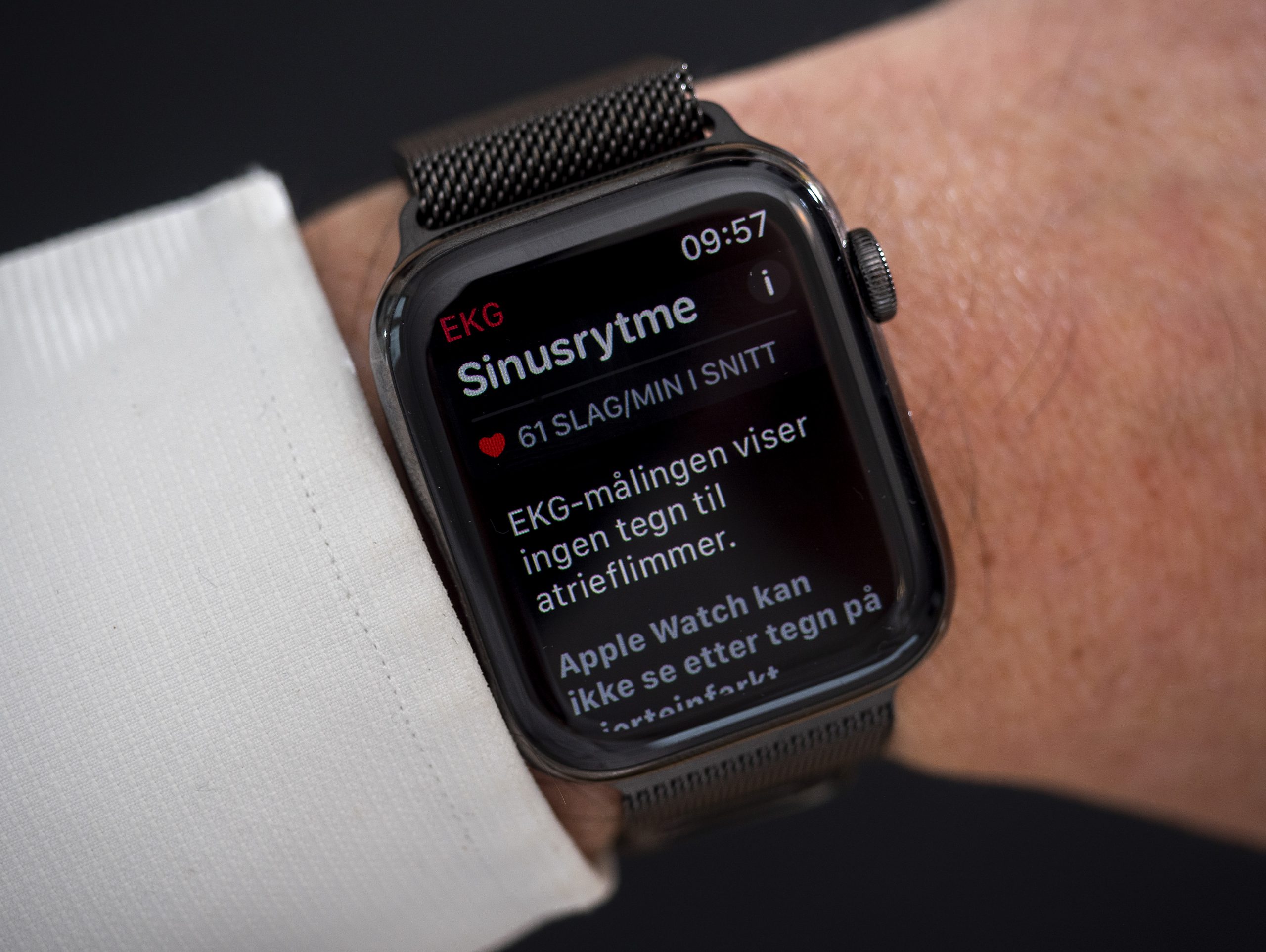 Otherwise, they both have GPS, Bluetooth and Wi-fi built-in. Altimeter is integrated and always on, and most – or perhaps one should say most used – training modes are already built into the watch, and easy to start a press on the touch-sensitive crown.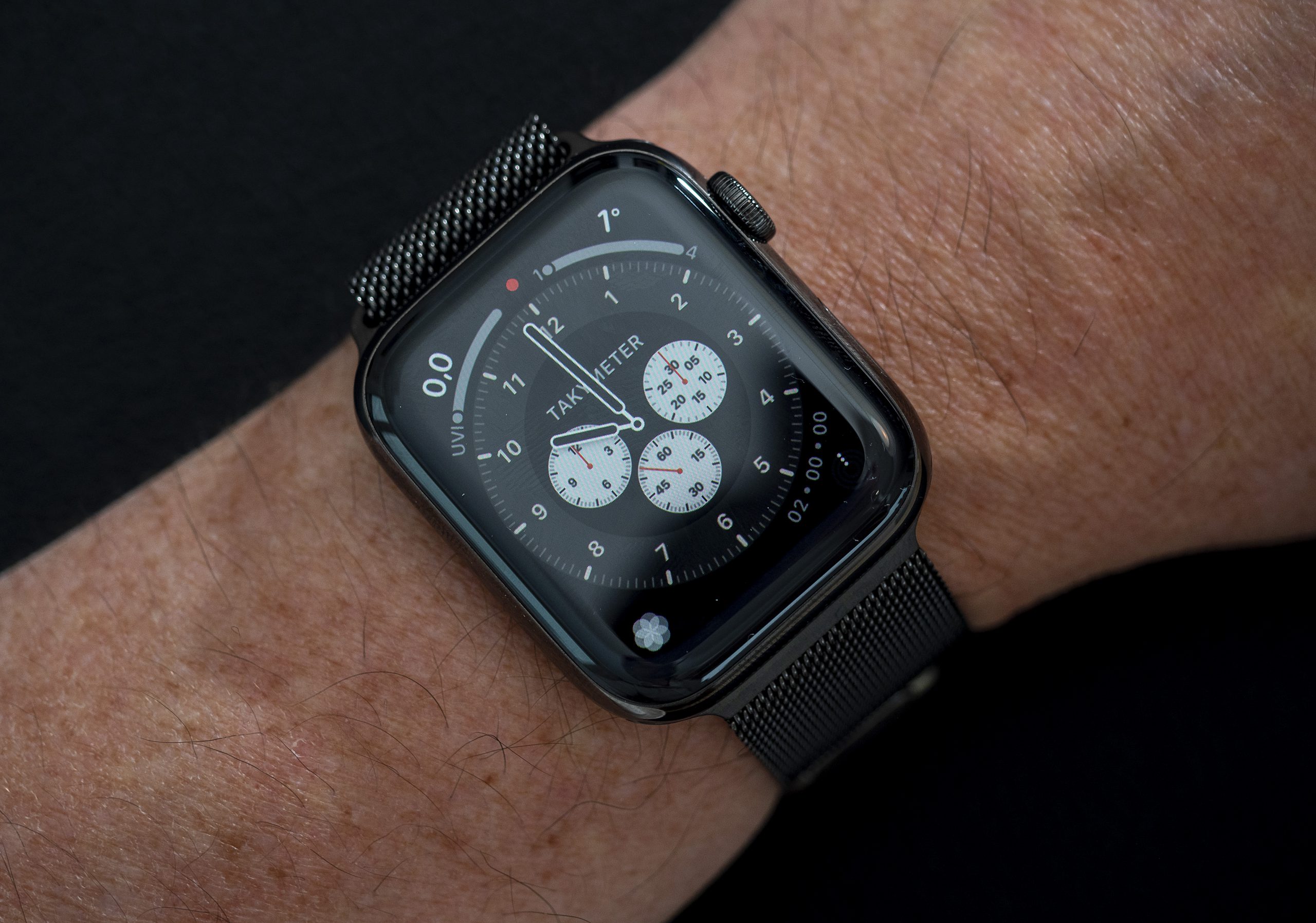 Here is an overview of the most important features of the Apple Watch 6:
40 or 44 mm size
Version with mobile network
Waterproof to 50 m
Sleep tracking
ECG measurement
SpO2 measurement
Noise measurement
Fall sensor
Washbasin detector
Menstrual cycle
Ready for Apple Fitness + service
Ready for family sharing
Large selection of straps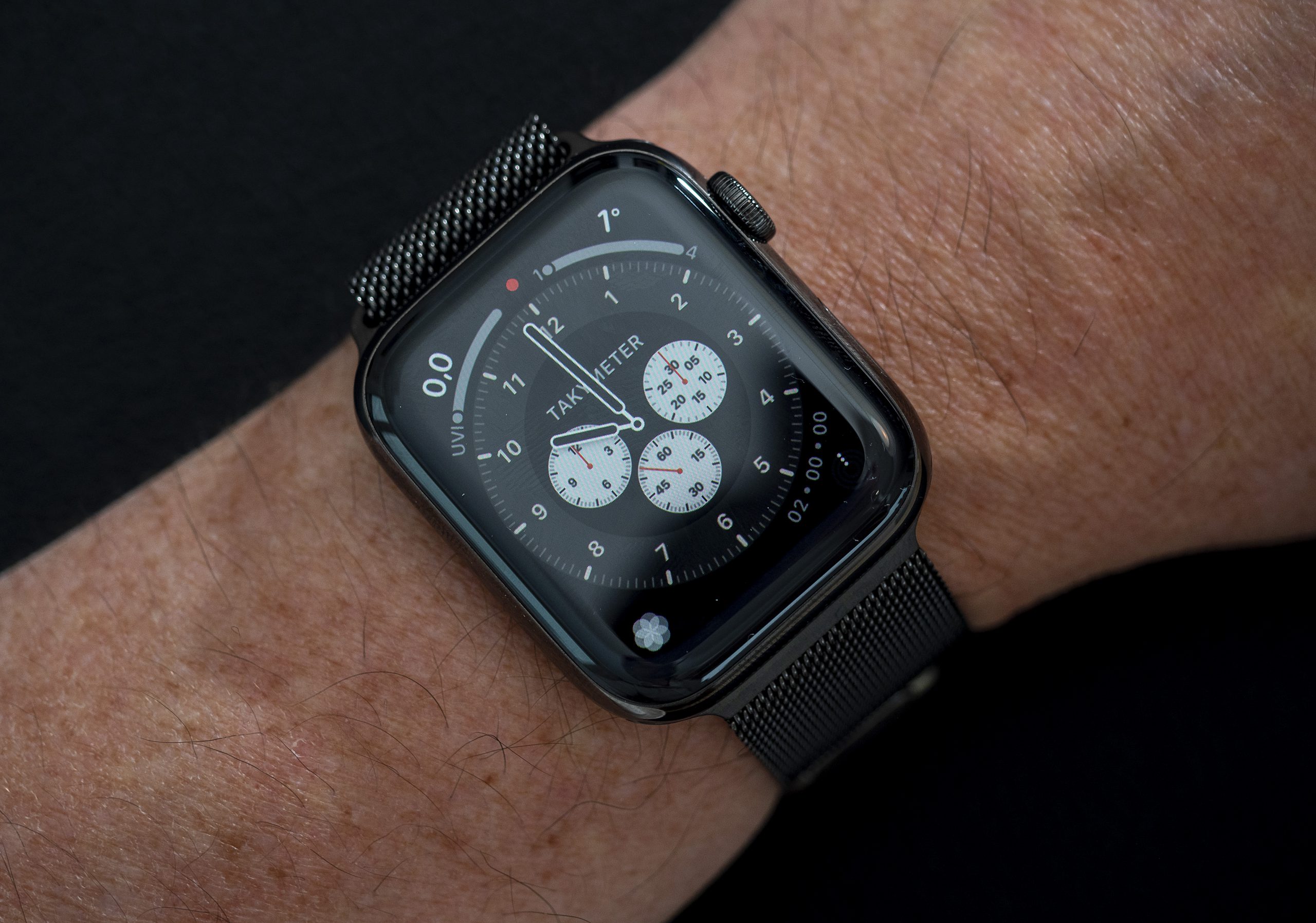 The most accomplished ease of use
An Apple Watch has always been the most user-friendly smartwatch, and this version where the screen is always on is the best.
Our 44 mm test specimen is not much bigger than a 40 mm older Apple Watch, but the screen fills much more of the watch, and the new screen on the six is finally so bright that you only need to glance at the watch to see time, who is calling (on the LTE version), or who is sending the message.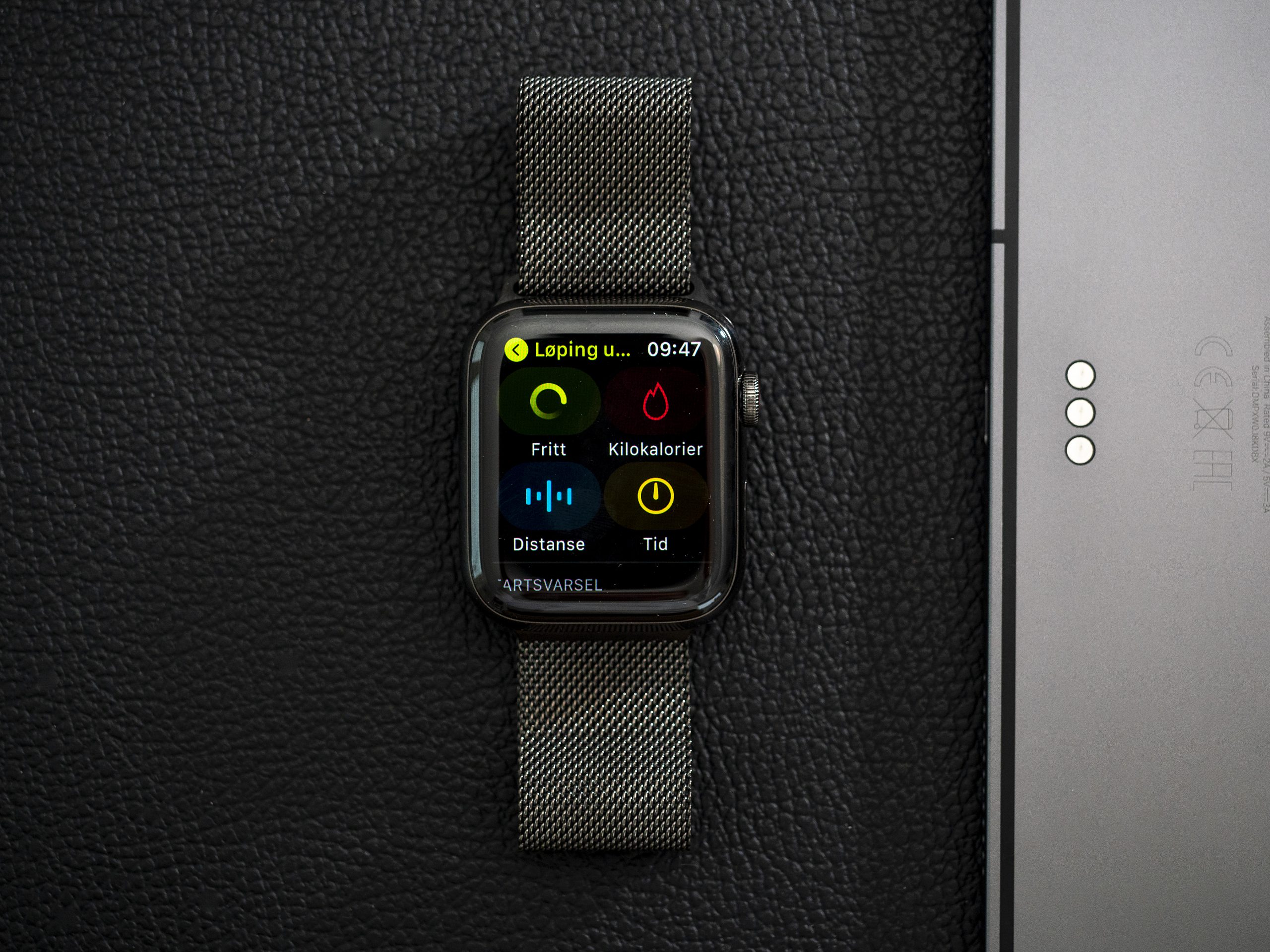 The built-in ECG measurement can be started whenever you want, and data can be stored on the mobile, which must be an iPhone. The same applies to the oxygen measurement, but the measurements can also take place in the background, and warn if something abnormal occurs. Like heart fibrillation, sudden low or high heart rate, and a drop in oxygen saturation.
It works great, and I think people who have had a heart attack see the benefit of an Apple Watch that fits. Although it can not predict a heart attack. On the other hand, it can warn 113 if you fall unconscious. If you have activated notification in the app.
The sleep monitor, which detects sleep patterns, requires that you sleep clockwise. It can help you get more out of your night's sleep by showing you how to set up a sleep plan. For those who sleep like a child, it is hardly necessary, but for those who never wake up refreshed, this feature may have something to offer.
It also makes sure that you wash your hands often and long enough, and it can track menstrual cycles (not tested) and log symptoms and alert you when a new period is approaching. Want to get pregnant? Then Apple Watch warns when you are at your most fertile.
As a training watch, most things are as before here, because the latest features are incorporated in WatchOS 7, which all newer Apple Watch uses. The watch logs training data for various exercises, and stores them on the mobile, or a third-party app such as Strava.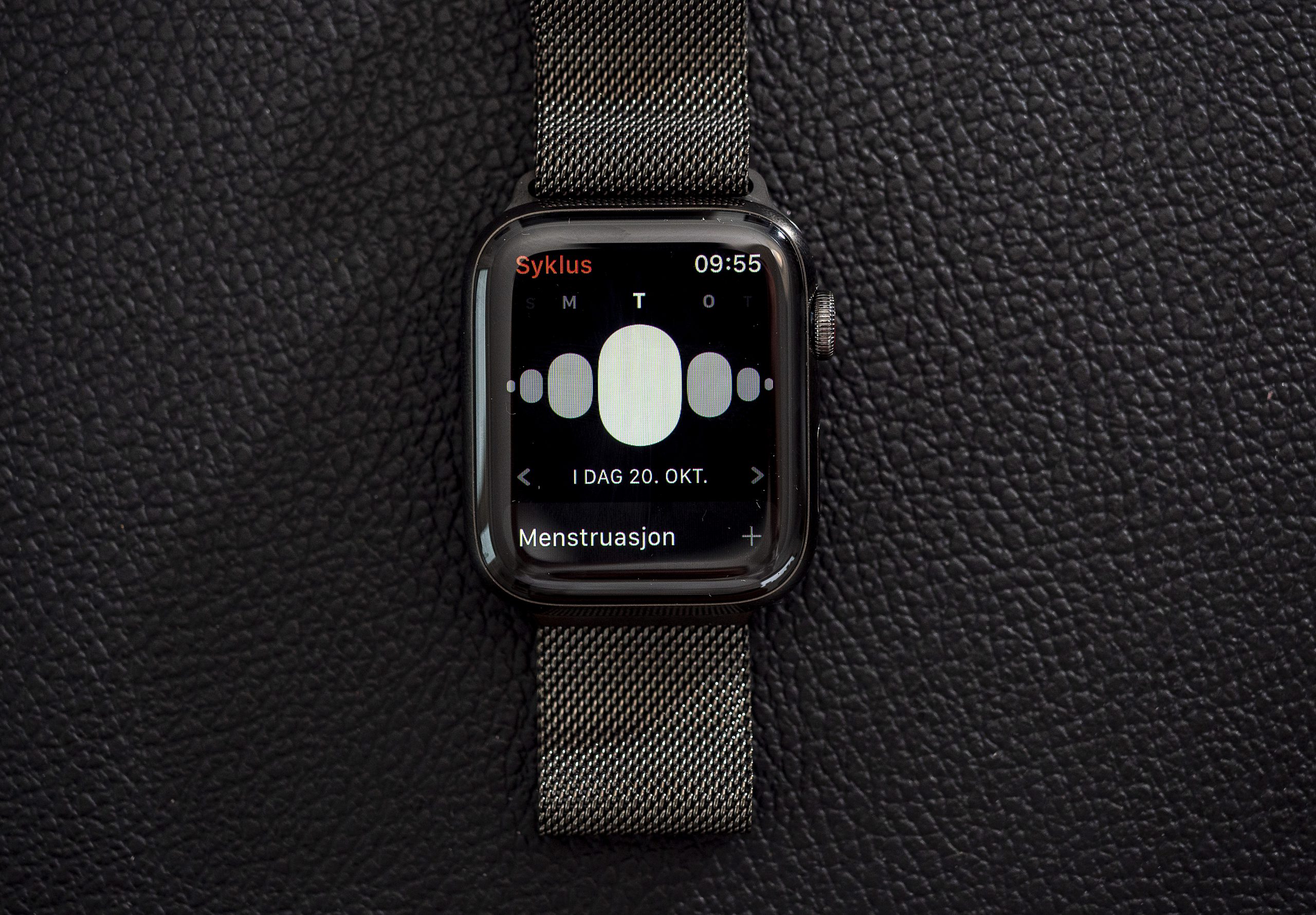 Fitness+
When Apple launched the Watch 6 and Watch SE in September, they also introduced a new service called Fitness +. Which is a subscription service for training, where users get access to a comprehensive video channel for training on iPhone, iPad or AppleTV, where training data is displayed in real time on the screen when you have an Apple Watch while training on the exercises in the Fitness + app.
Ftiness + will be available during 2020.
Family sharing
Apple has so far only launched family sharing for a few countries. It is unclear when the service will arrive in the Nordics, but it involves using an iPhone to set up one or more Apple Watchs for other family members who do not have an iPhone, so that the user of an Apple Watch can access messages, the ability to call parents, or selected friends or siblings, and use FaceTime.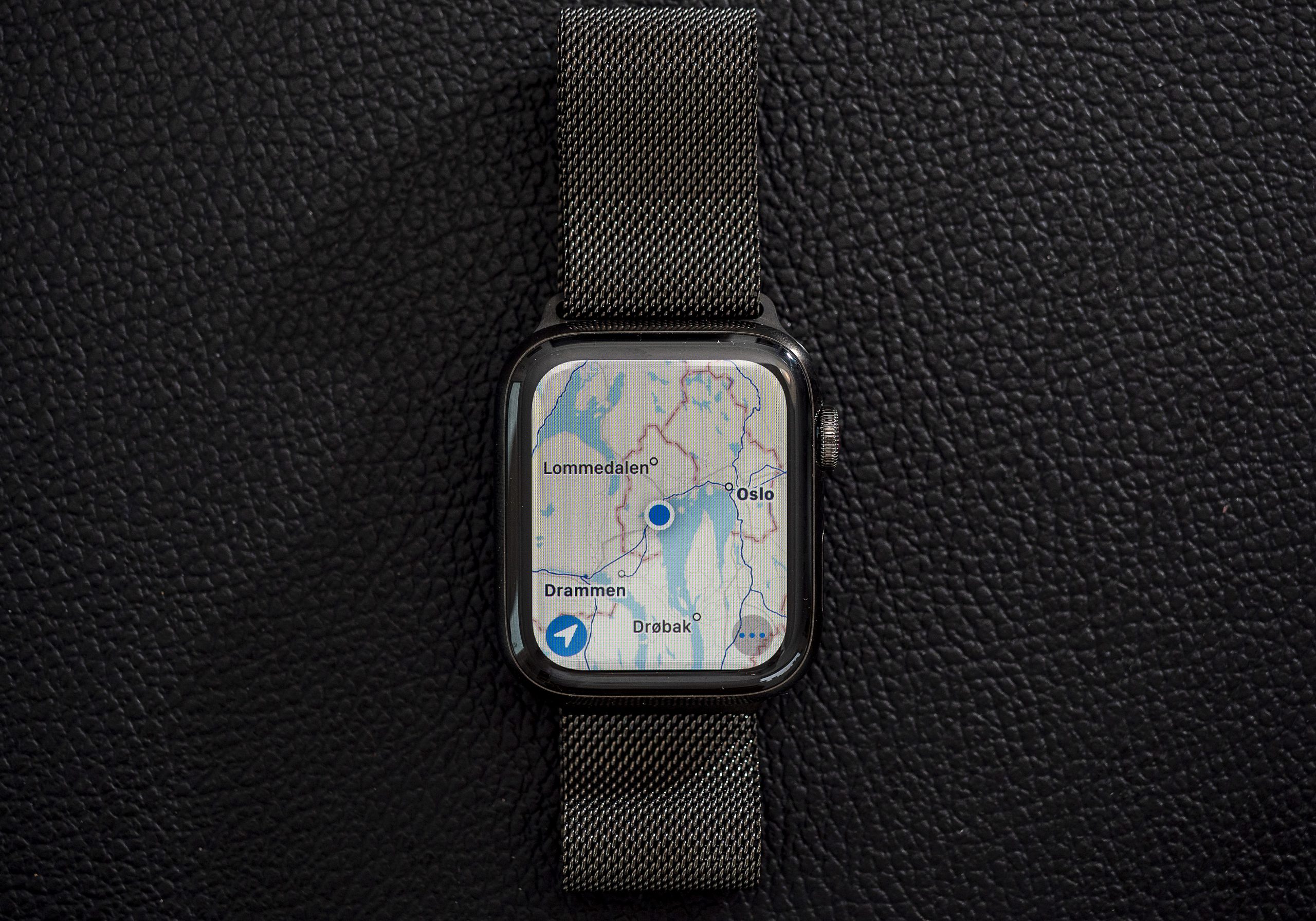 Charging
Apple Watch 6 and Watch SE do not come with a charger. The box comes with a strap with quick connection, and a magnetic charging cable with a standard USB connector. Which must be connected to a laptop or other device with a USB connector, unless you buy a wall charger at the same time as an Apple Watch.
Conclusion
For someone with an Apple Watch 5, it is not certain that the improvements in the Watch 6 are big enough that it is a point to switch. For those with an older Apple Watch, or the many with a smartwatch from another manufacturer, who see the benefit of ECG and perhaps oxygen measurement, an Apple Watch 6 can be a significant improvement. This is the smartwatch everyone else must find themselves being measured against from now on. It is the best at most, and works flawlessly for all iPhone users.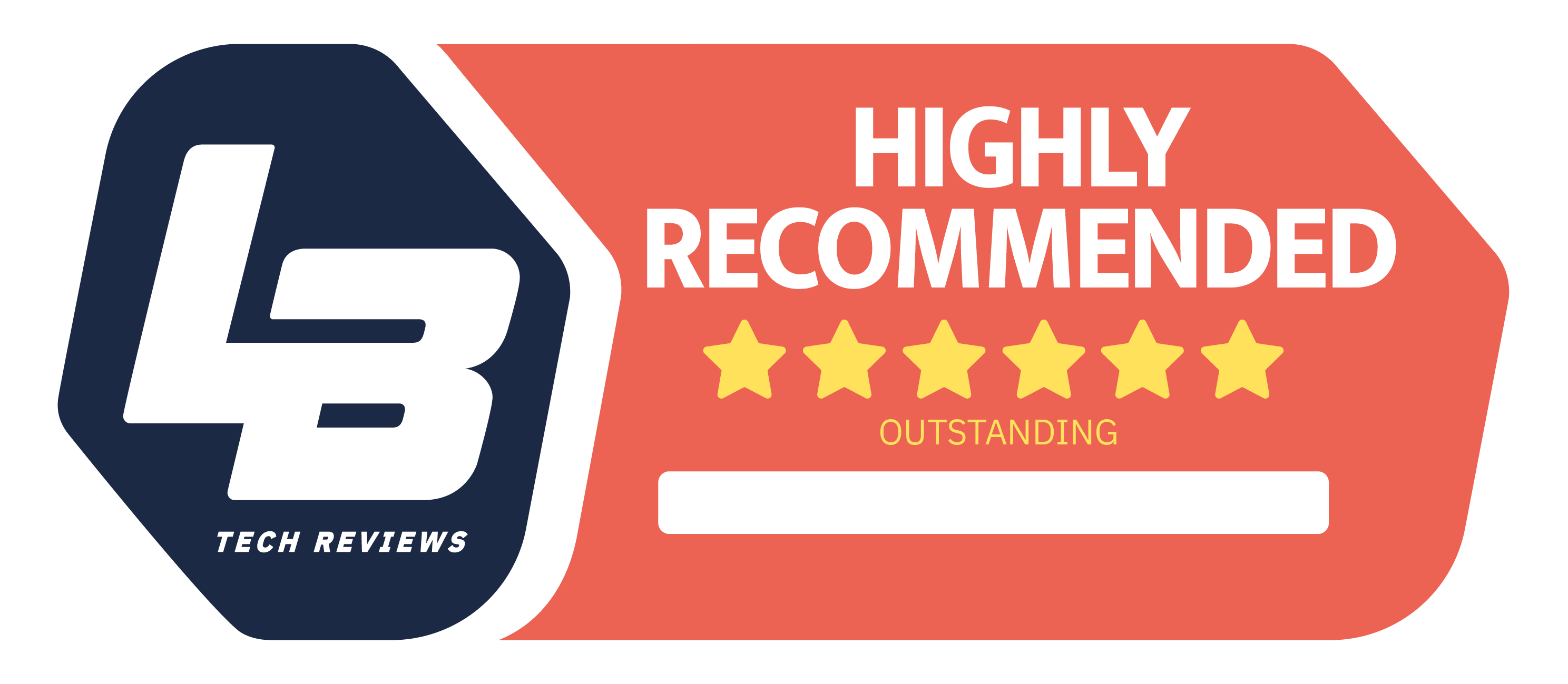 Premium
We think
Smarter features with better health monitoring, better screen that is always on and more features than before.
Charger is optional. Family setup is not available. For iOS (iPhone) operating system only.