Lasse Svendsen
Published

2020-10-29 - 6:45 am
The best performance on the market, visibly better picture and video quality, fast 5G, more solid than before and a very bright screen. Clever magnetic solution.
Charger is extra equipment. Expensive with a lot of storage.
Specifications
Operating system: iOS 14.1
Display: Super Retina XDR 6.11 "OLED, 2532 x 1170, 460 ppi
Processor: A14 Bionic hexacore
Memory: 6 GB RAM
Storage: 128, 256, 512 GB
Cameras: 13mm 12 MP f2.4, 26mm 12 Mp f1.6, 52mm 12 Mp f2.0, 23mm 12 Mp front camera
Video: 4K / 60p, HDR, HLG, Dolby Vision, 1080 HD, 240 fps
Wireless: 5G, 4G LTE, Wi-Fi 6, Bluetooth 5.0, NFC, GPS, GLONASS etc.
Battery life: 2815 mAh, 17 hours standby
Dimensions / weight: 145.7 x 71.5 x 7.4 mm / 189 g
Other: Wireless charging, silver, gray, blue el. gold finish, IP68 water resistance, Lidar scanner, Apple ProRaw.
Web: apple.com/no
The previous iPhone generation was among the fastest mobiles, but now it is tipped off the stick by the new iPhone 12 Pro. Not only is it the fastest so far, but it also delivers much better picture quality than the iPhone 11, which our readers recently named the best camera phone in a blind test.
The latter is a bit startling. Because in our tests, the latest iPhone generations have been a little behind the best among the competitors' mobiles – Huawei P40 Pro + for example – in picture quality.
This is no longer the case, because not only does the iPhone 12 Pro have a much better camera than its predecessor, it is also better in all important areas, and definitely one of the very best mobiles you can buy now.
The new iPhone 12 generation consists of four models, all with lightning-fast 5G support and the same A14 Bionic processor, super retina OLED screen, better cameras and a 'new' form factor.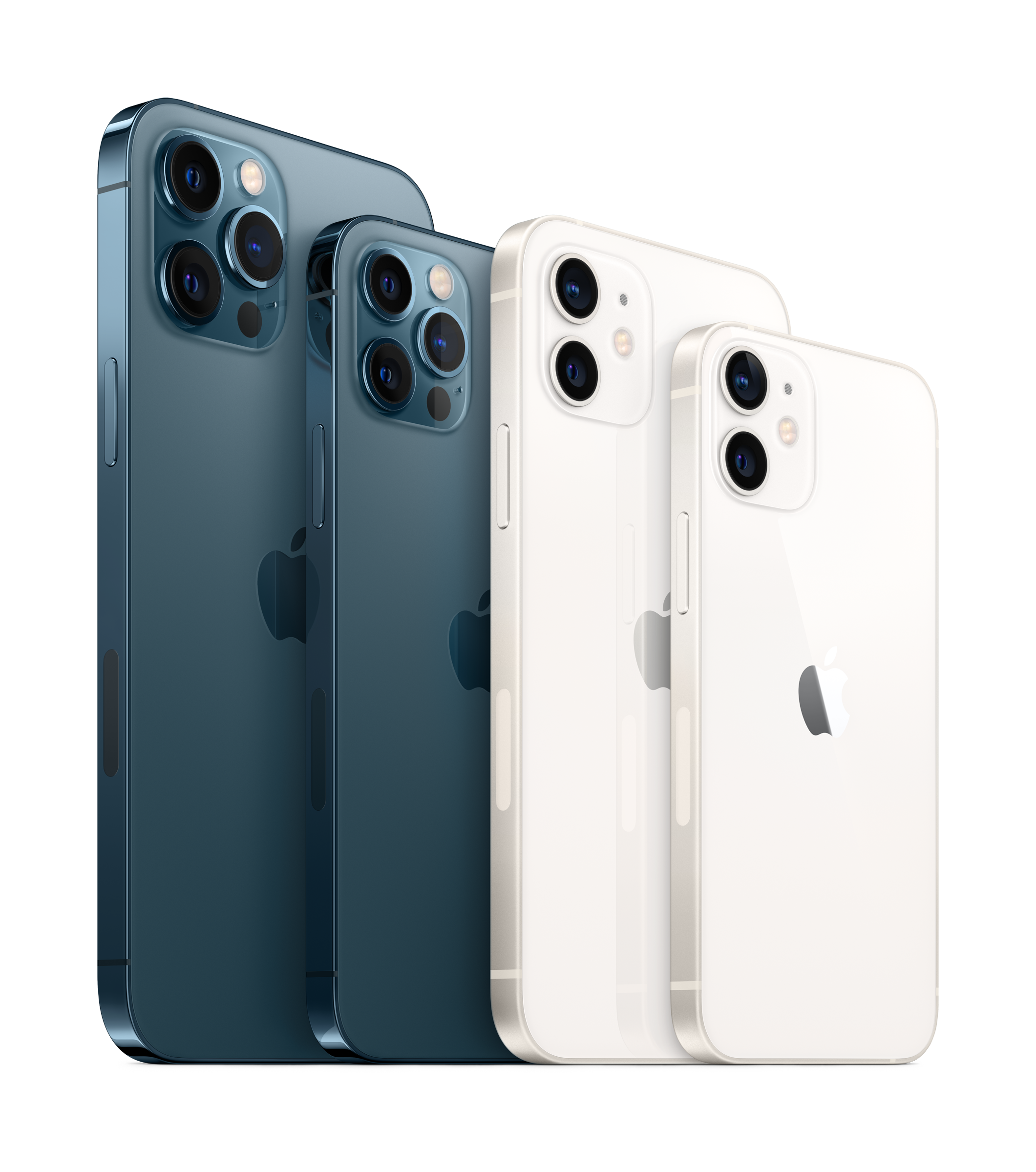 The smooth, rounded edges we know from 11 Pro and older iPhone models are gone. Instead, the angular form factor we find in the new iPad Pro, and the previous generation iPhone SE, is back on all iPhone 12 models.
Some people may wrinkle their nose and think that it has become less comfortable in the hand. My impression is the opposite, and I experienced that the straight edges gave me a more secure grip on the phone.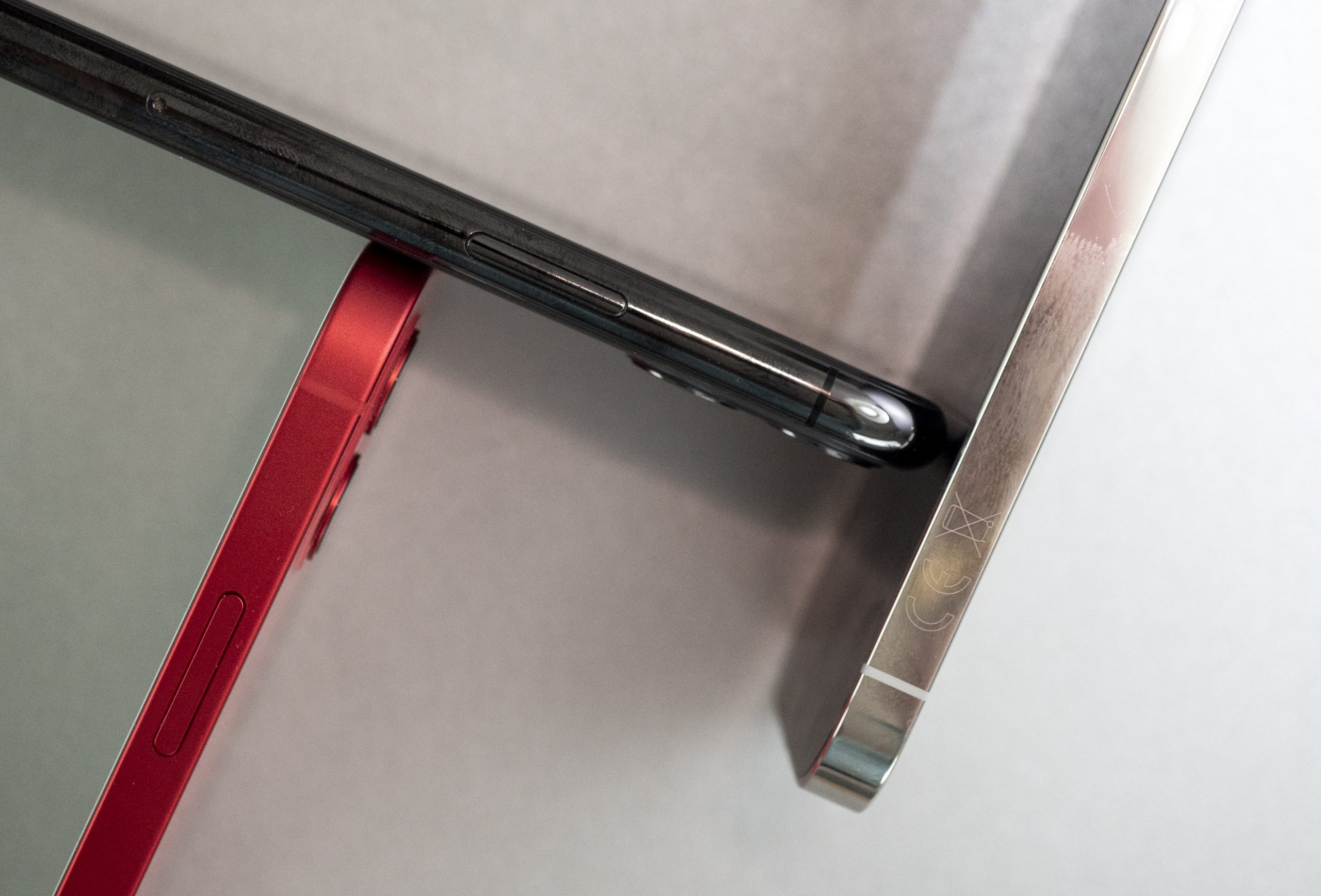 The phone is also waterproof down to six meters for 30 minutes, compared to its predecessor's four meters for 30 minutes, and the impression is that Apple has made an effort to raise the quality another notch on the iPhone 12.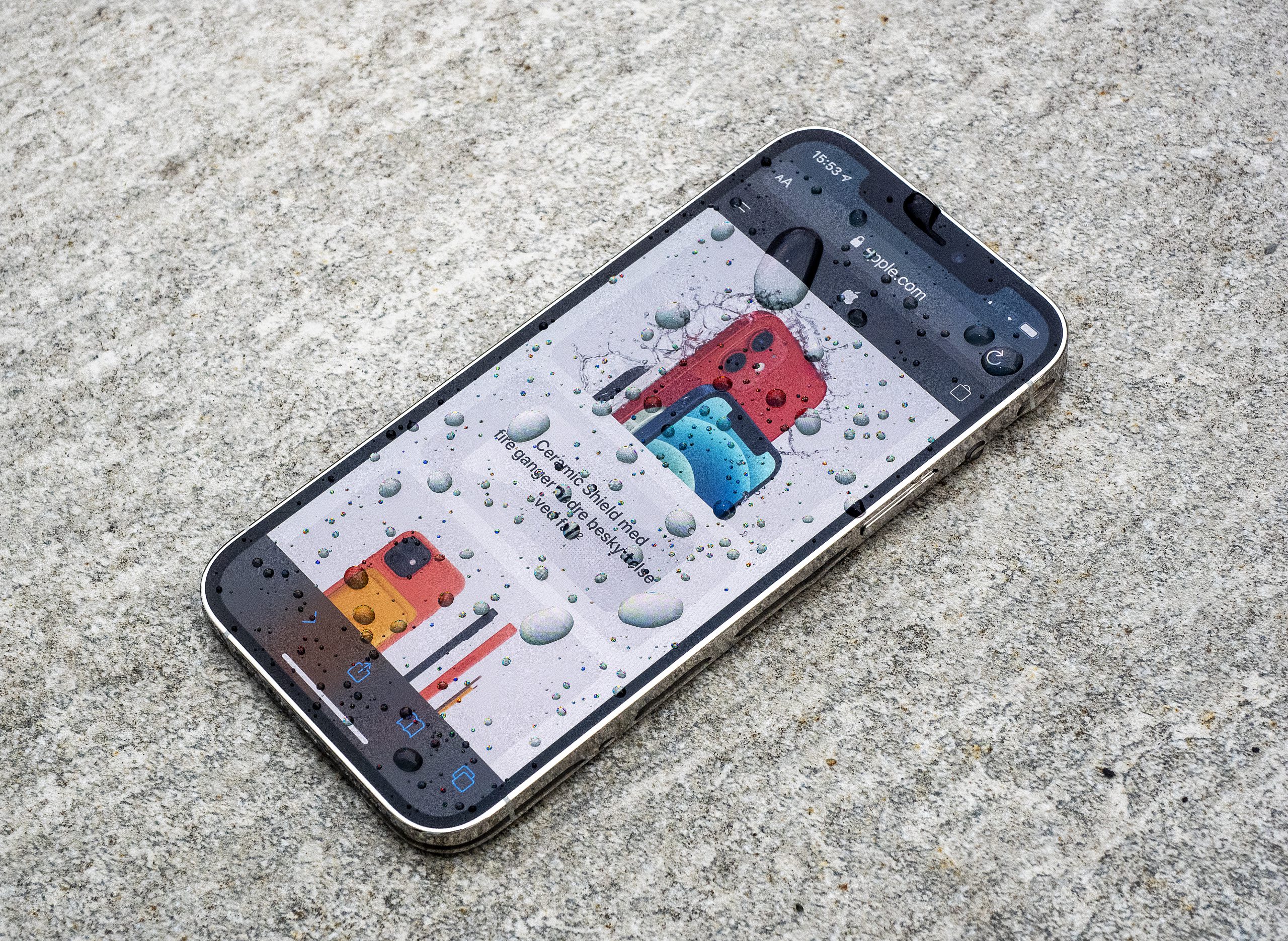 Larger, brighter screens
The four new mobiles have all been given new, larger, OLED screens with noticeably better brightness. Up to 1200 nits for 12 Pro which together with the iPhone 12 has a 6.1-inch super retina XDR screen with a resolution of 460 dots per inch. The larger 12 Pro Max has a 6.7-inch screen, while the 12 mini has a 5.4-inch screen.
Apple claims that the glass on the new mobiles is four times better protected against damage if you lose the mobile in the ground – and they have added ceramic crystals, a so-called Ceramic Shield, in the molding of the glass for the mobiles to make the mobile more robust. The glass on the back is so-called double ionized to make it more scratch-resistant.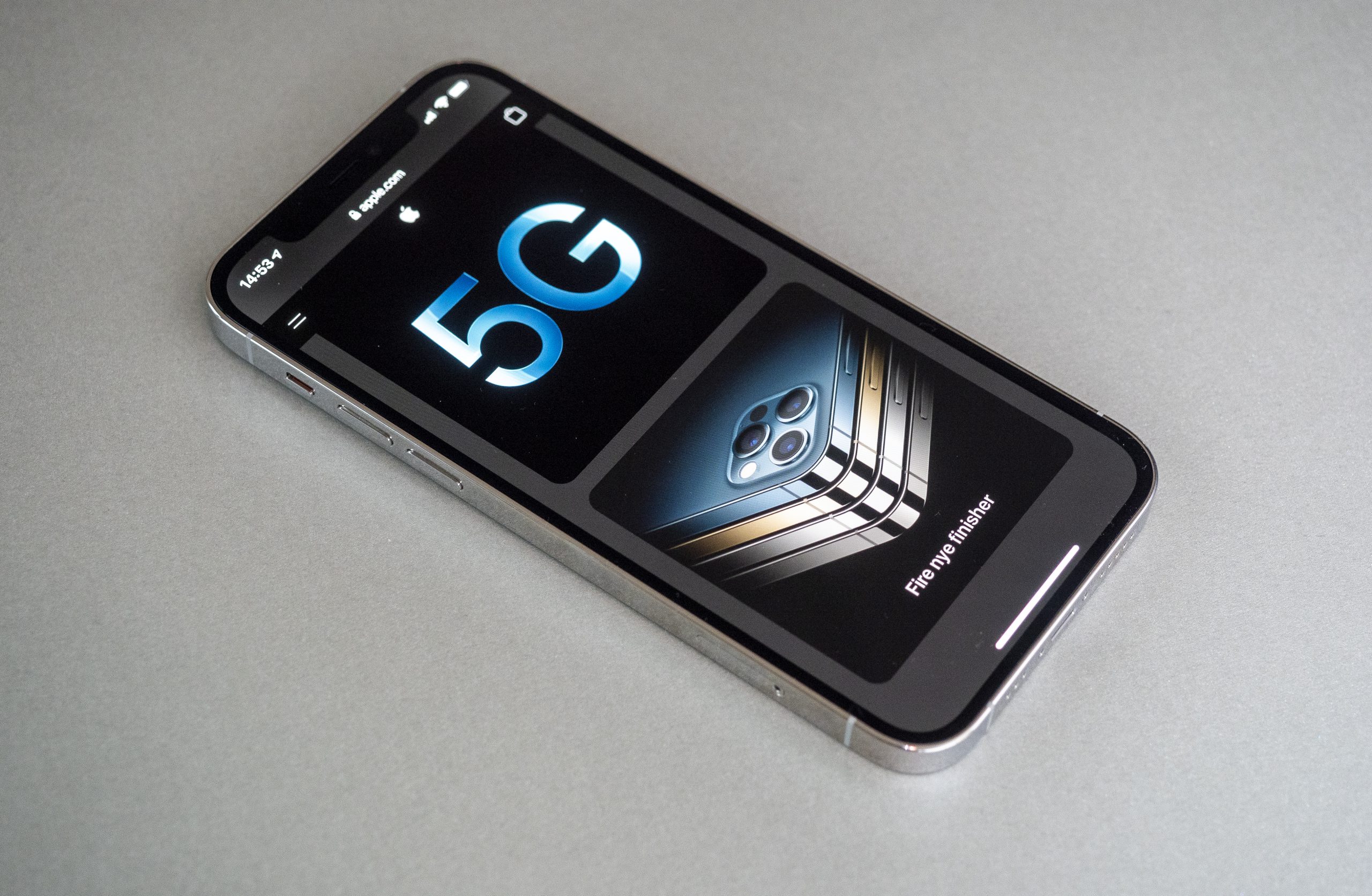 The glass on the front and back is also flat with the metal frame around the mobile, which also protects the glass better than on a mobile where the glass is curved at the edges.
The sharpness and brightness are fantastic on the new screens. Apple says that the screens have up to 2 million to one in contrast, and it is easy to believe it when you see the screen. There is a slight hint of warmth in the colors, which is shown on skin tones, white text on a black background and such, which is not found on the iPhone 11. But by all means, you will not find a better screen on a mobile.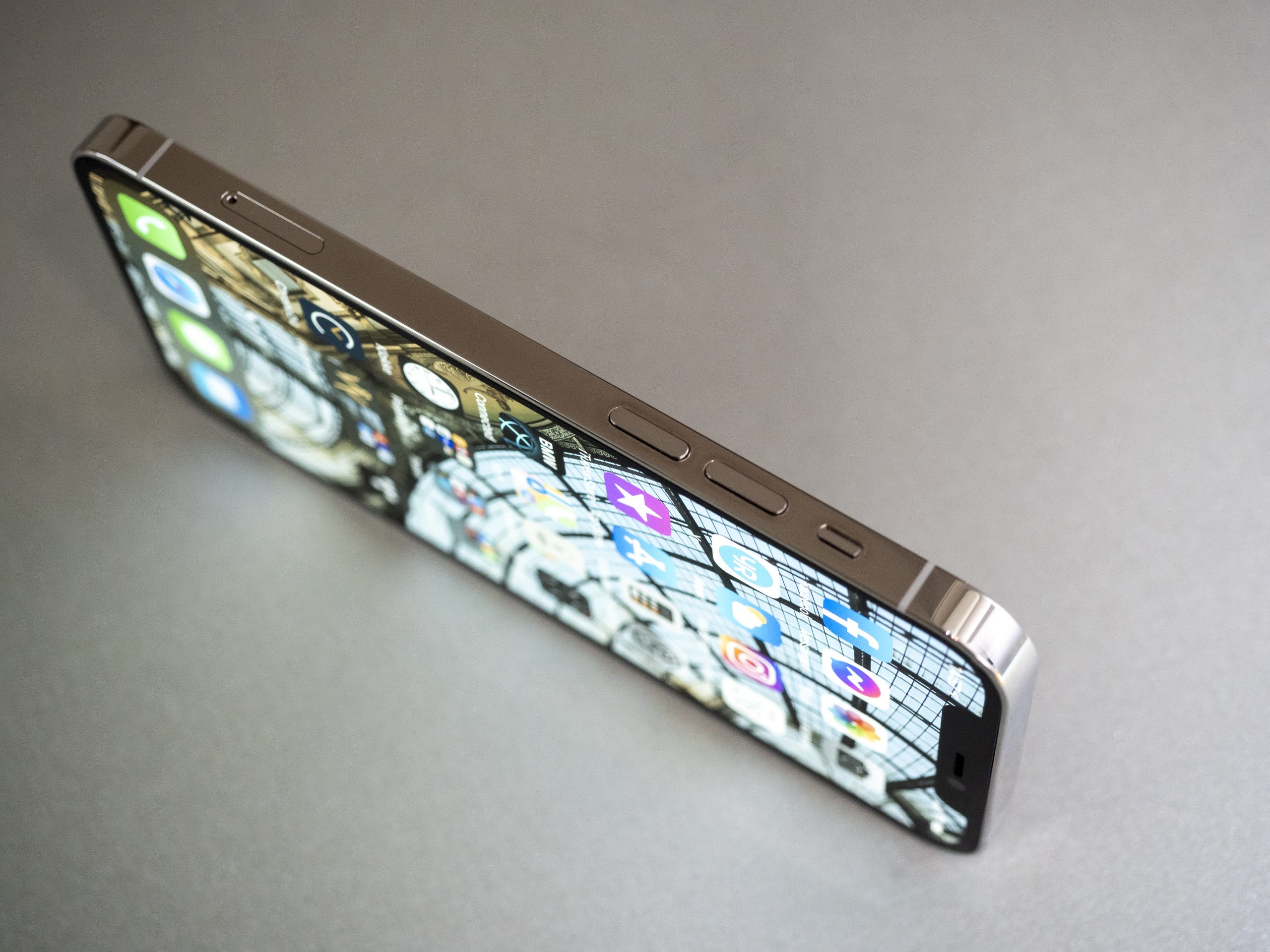 The screens on the iPhone 12 models have True Tone, which adjusts the white balance to the light around you, and supports video viewing with HDR10, HLG and Dolby Vision, and the contrast and color reproduction on film and video, looks phenomenally good. Video has never looked so good on a mobile screen.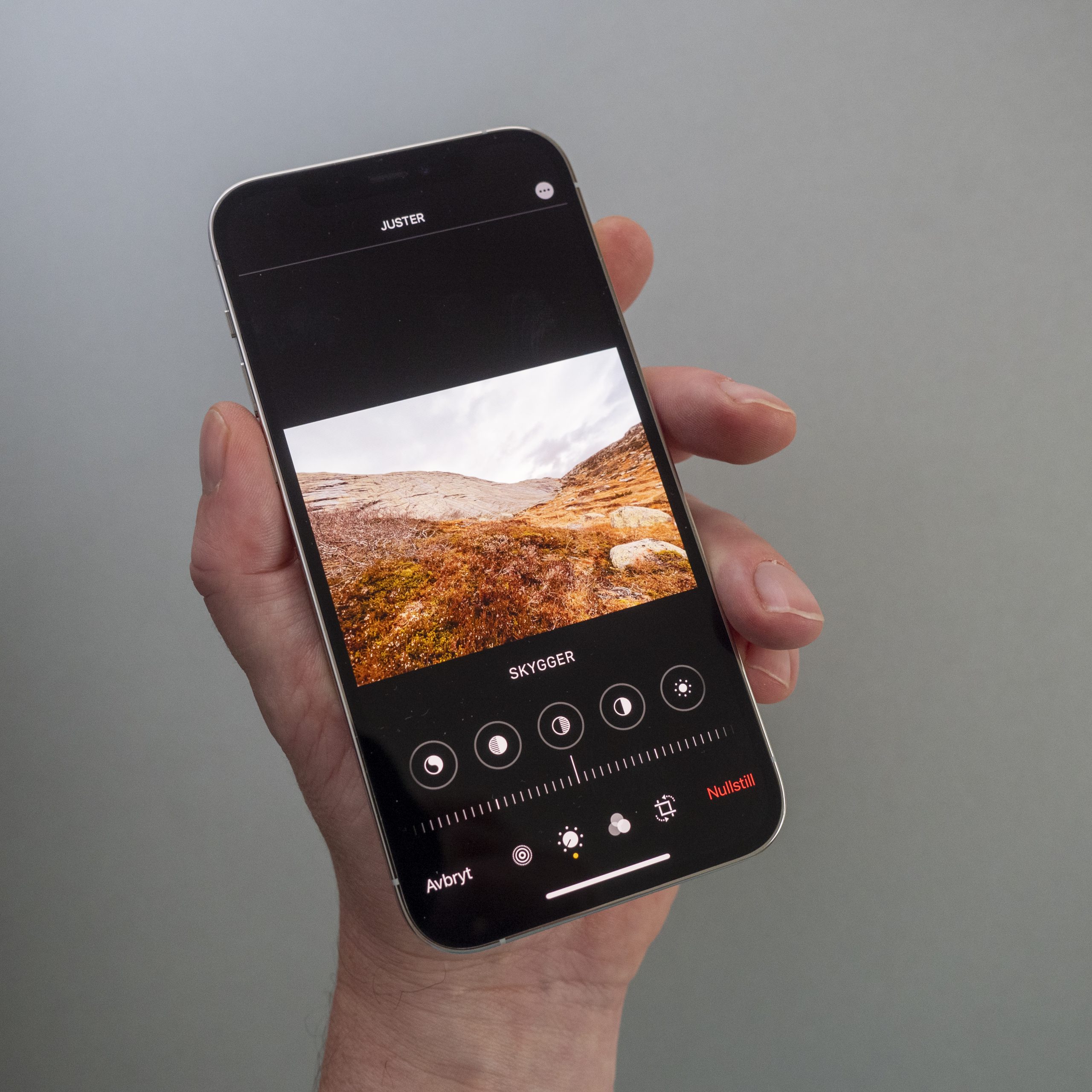 One thing Apple has not done with the iPhone 12 is to switch to screens that support higher refresh rates. Most of the competitors' more expensive mobiles can run at up to 120 Hz, while here it stops at 60 Hz. It does not matter for the quality of video playback e.g. but you may notice that it chops a bit when you scroll at full speed on a website.
Better cameras
If you choose 12 Pro and Pro Max, you get three cameras with a total of four and five times zoom. 12 and 12 mini have two cameras with together with twice the zoom.
There is another, not insignificant difference between the cameras on the two Pro models.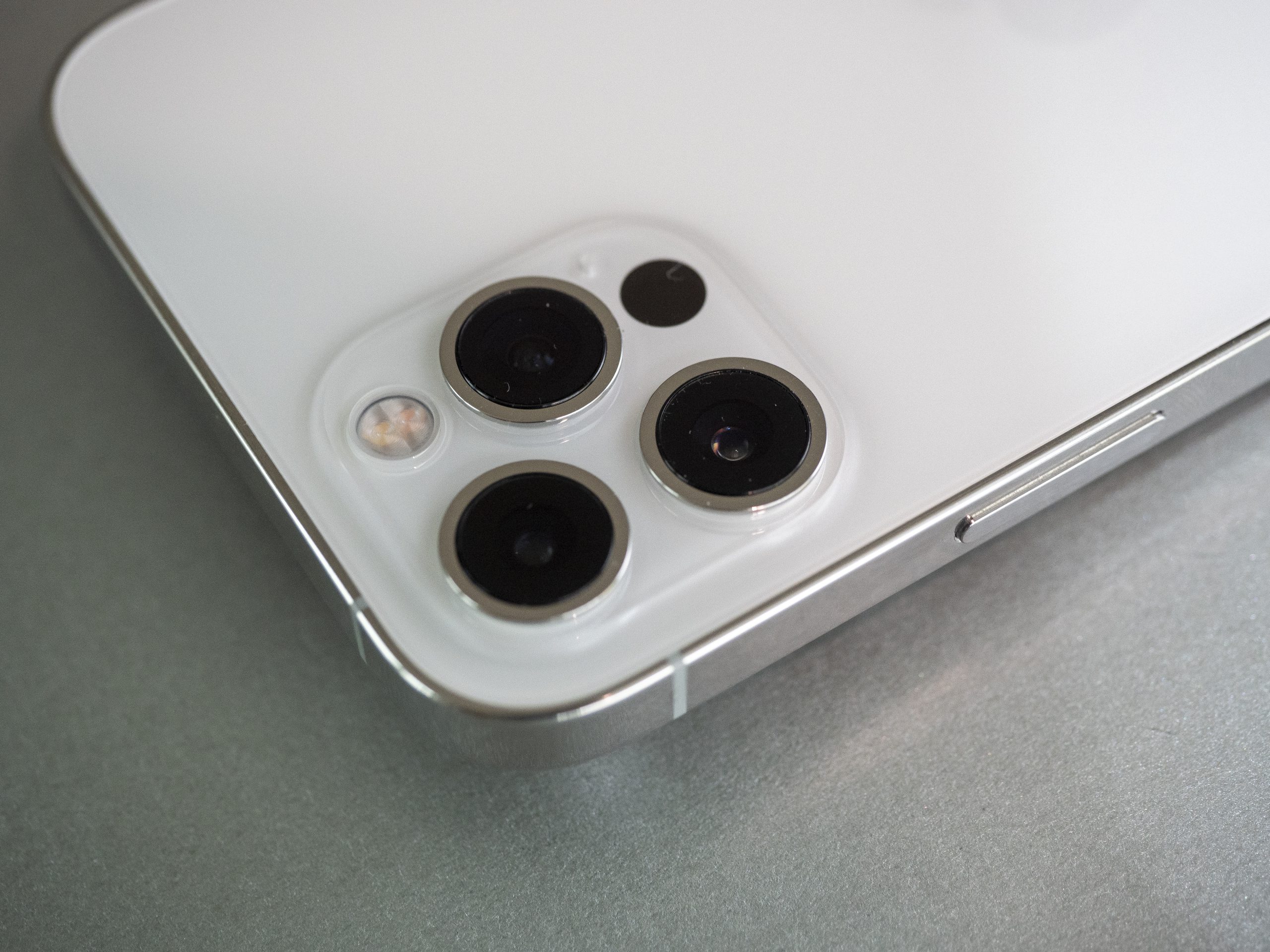 They have the same 12 Mp 13mm f2.4, 120 degree wide wide angle, and a 26mm f1.6 wide angle, but the 12 Pro Max has a more light-sensitive 12 Mp image chip with larger pixels on a larger surface (1.7 motm against 1.4 )m) and image stabilization of the image chip. Pro Max also has more telephoto: 65 x 52mm on 12 Pro, with optical image stabilization, and 2.5 x x 2 x zoom on 12 Pro.
In total, this means 4 x zoom for the cameras on 12 Pro, and 5 x zoom on a 12 Pro Max. This gives you greater range with more telephoto focal length on a 12 Pro Max. The cameras also have digital zoom up to 10x, but it should only be used in emergencies, as it provides very coarse-grained images.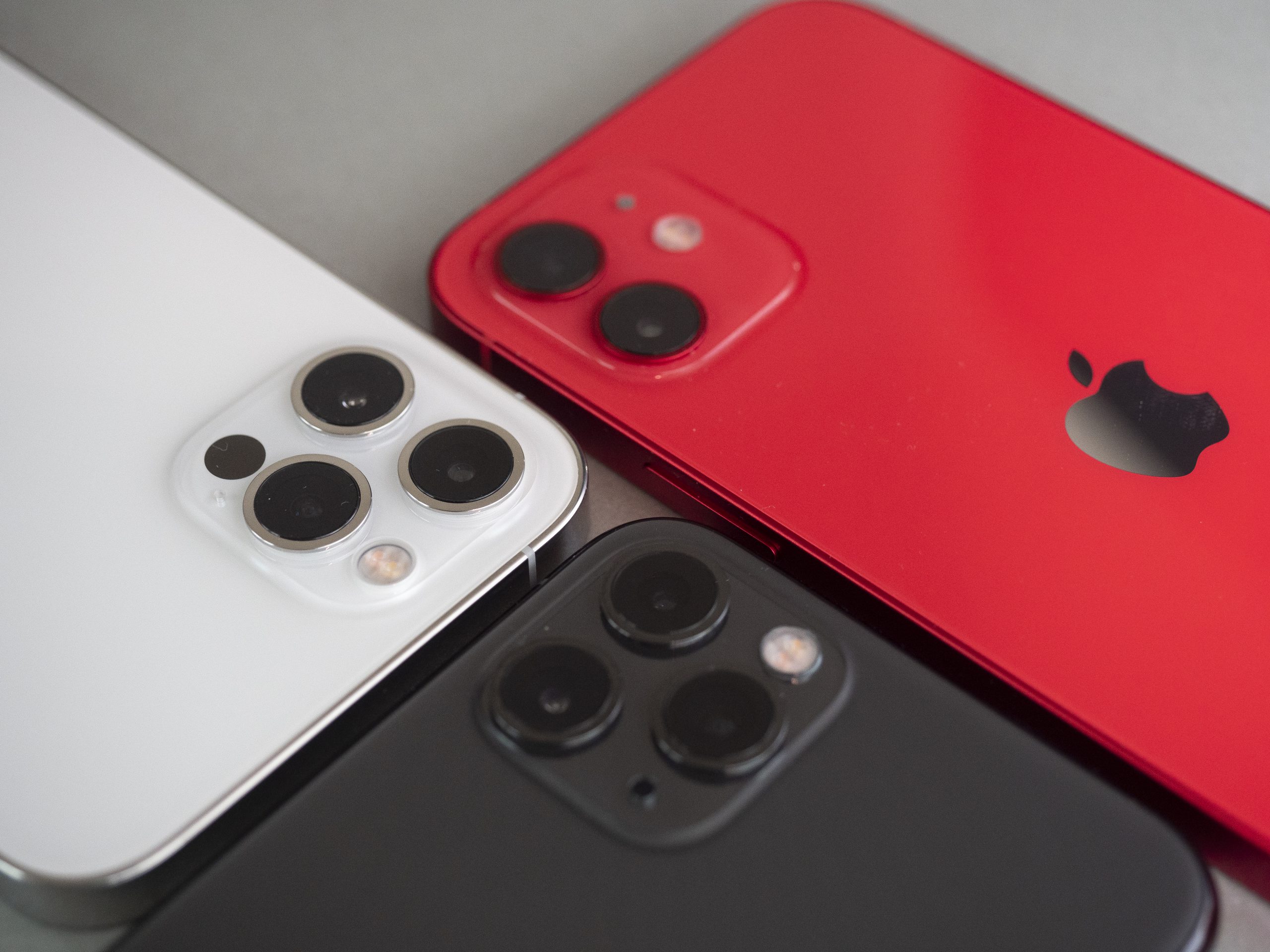 The front camera, or selfie camera, is called True Depth camera in Apple language, and in addition to supporting FaceID which identifies the user of the mobile, it has the same 12 Mp resolution as the other cameras, and support for 4K / 30p video with Dolby Vision HDR (High Dynamic Range) – which expands the image dynamics of recording. Here you can also use the camera for FaceTime calls in HD quality.
The built-in flash has a very limited range, but is a little more powerful than on the 11 Pro and lasts a little longer.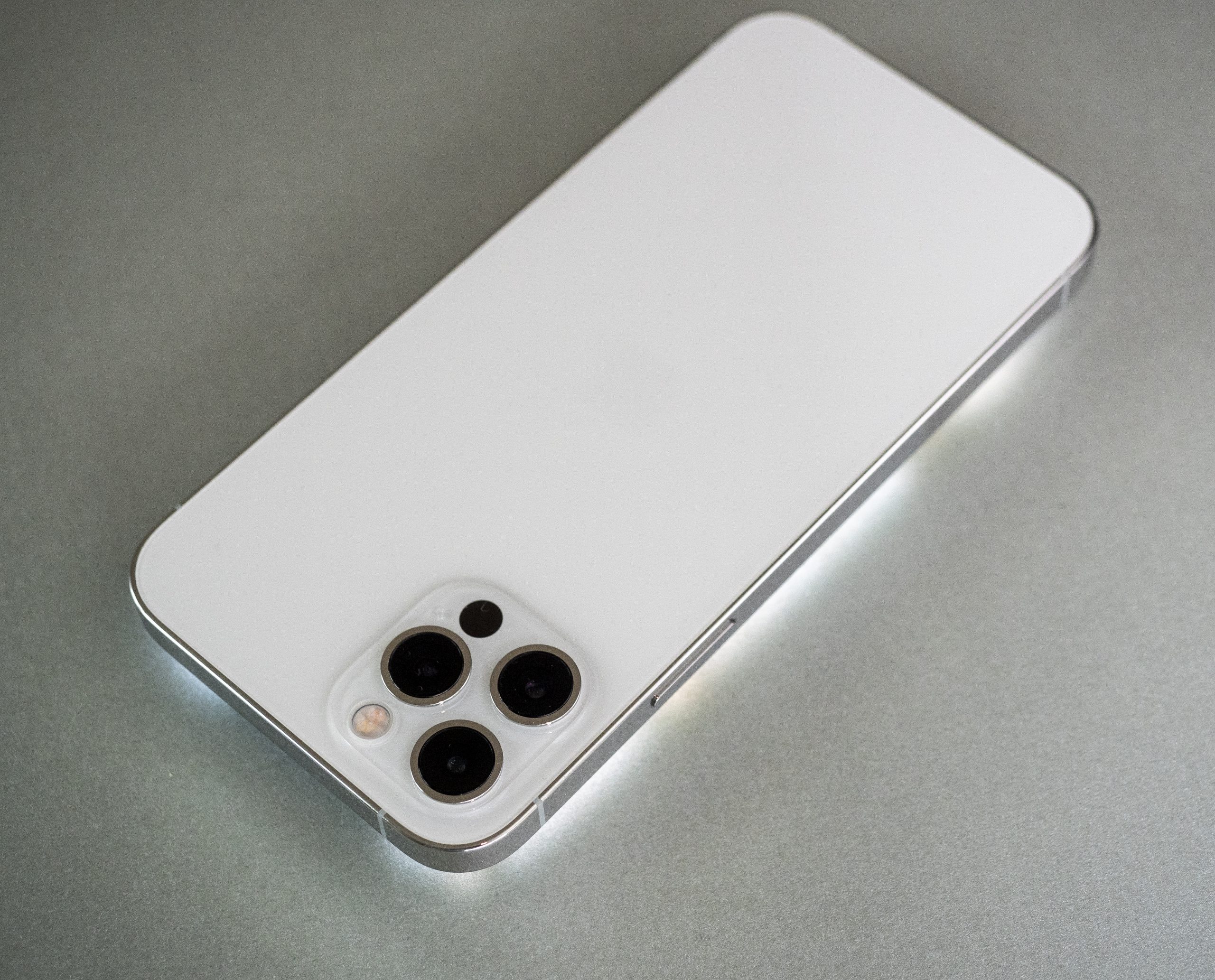 Lidar scanner
This is a little fun. Lidar is short for Light Detection and Ranging, which is the measurement of light reflection. Here it is used to scan the pixel depth of the subject. Apple has not done this before on an iPhone, and the advantage of Lidar is that the camera focuses better in low light (six times faster, says Apple) and that portraits taken with a wide angle in low light, are more evenly illuminated and better exposed.
The Lidar scan does not work long distances, but works well especially when it is dark and the subject is close enough. Lidar is also used if you want to scan and measure a room, for example in AR – augmented reality – where you can play with festive effects in AR apps.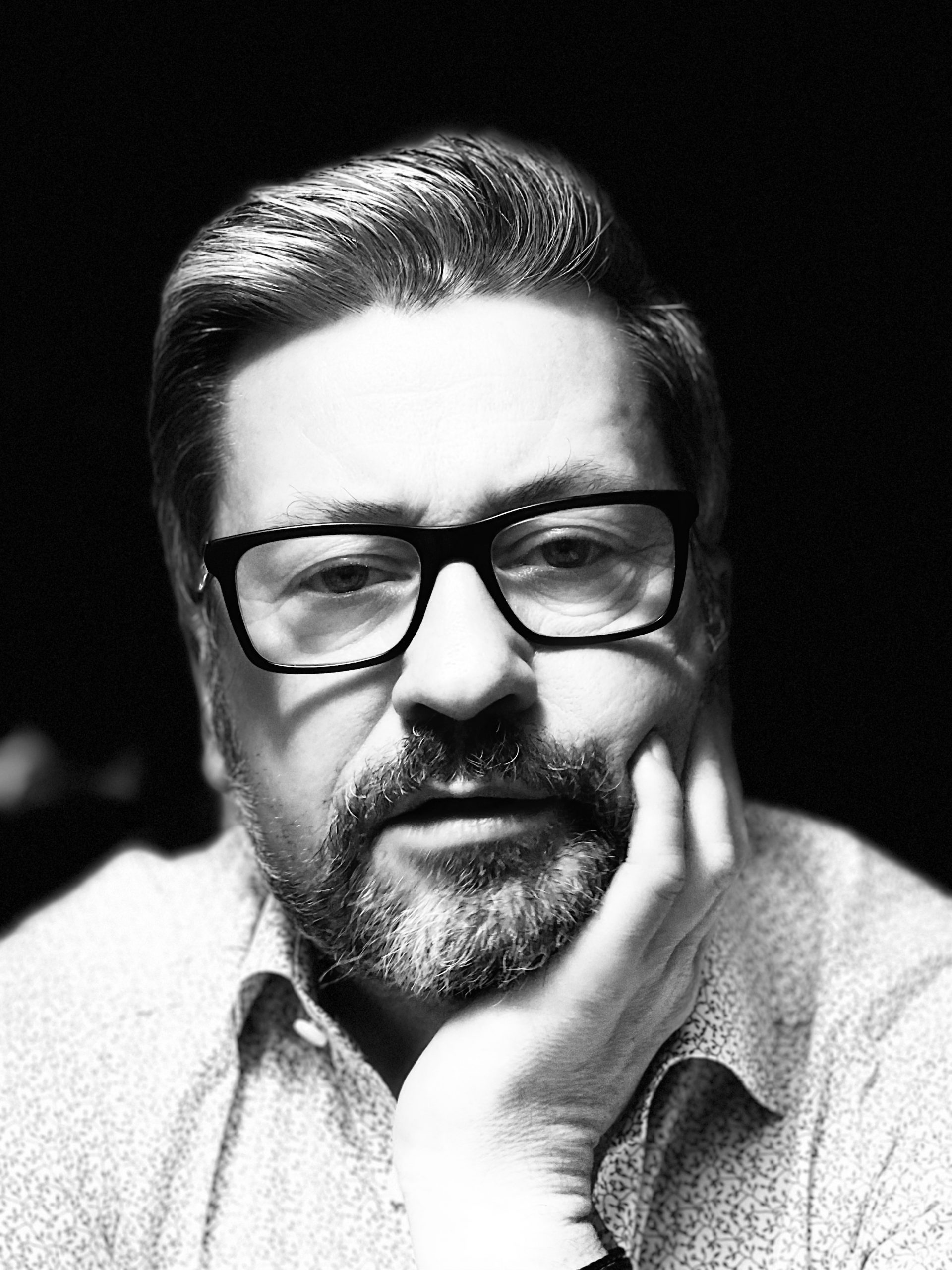 There are several terms that may need an explanation. Like Deep Fusion. Here, the processor's Neural Engine analyzes the results of several images that have different exposure values, and puts them together after each pixel has been analyzed, into an image that should have optimal sharpness, color reproduction and dynamics. A kind of turbo-powered HDR at full speed, and Deep Fusion takes care of itself when there is a need for pixel-by-pixel analyzes. For example, when there is little light in the subject.
More advanced video
Apple has also improved the video features, and the quality is noticeably better from 12 Pro compared to 11 Pro. Video recordings can be made in 4K60 with 10-bit HDR and Dolby Vision, which provides better color depth and dynamics on the recordings. The files are stored with metadata that can be utilized in post-processing of the recordings.
The iMovie mobile app supports Dolby Vision, so you can edit in full quality on your mobile, or transfer the recording to Final Cut Pro, which will support Dolby Vision later this year.
You can also record slow-motion movies in full HD, with 120 fps or 240 fps, which allows for really slow-motion movies, and time-lapse sequences with image stabilization – and as with many cameras, you can take pictures in eight MP resolution while to record video in 4K.
Performance
Inside, as mentioned, it has the same A14 processor, which helps to give the iPhone 12 the fantastic performance that beats the competitors' mobiles in our tests.
Apple says that you can experience up to 50 percent faster performance with the A14 processor in the iPhone 12, and it is not just our measurements that show that they have their words intact. The mobile is noticeably faster at opening apps, loading web pages and performing tasks in apps, such as adding image effects e.g.
The processor was developed by Apple itself and should be 80 percent faster in machine learning, and has two plus four processor cores that run on a 5 nm architecture, with four graphics cores that will keep the boil up when you either gamer, edit video or create AR rendering .
iPhone 12 Pro crushes 11 Pro in the Geekbench tests by a good margin, and parks the competitor's high-end models at pure speed. The graphics performance is also better on the 12 Pro than on its predecessor, but on the 3D test, the 12 Pro is slightly behind the Huawei P40 Pro and Samsung Galaxy Note S20 Ultra 5G.
5G is not very well developed yet, and in our test we have only had sporadic opportunities to connect to the 5G network, but the benefits will eventually be obvious to anyone with 5G mobiles. Internet speed can be multiplied and data-intensive tasks such as downloading entire seasons of TV series are lightning fast compared to 4G.
The image quality
Our tests and our readers do not completely agree. The camera in the iPhone 11 is slightly better than the camera in a Huawei P40 Pro on many, but not all subjects, and the P40 Pro has better features in low light.
The camera in the iPhone 12 Pro, on the other hand, is even better and especially on low light subjects.
Because while you previously refused to enlarge the photos taken in low light from an iPhone, you can nicely inflate the photos from 12 Pro. Without resentment over coarse-grained image noise. This does not mean that the images are noise-free. There is still visible grain noise in shadow areas and transitions to midtones and in highlights, it is only less visible than before.
At the same time, the color reproduction is much better on the 12 Pro. If you move the images over to a calibrated screen with a large color space, you see that the images from 12 Pro have more depth, they look sharper and there is lower image noise.
The camera's HDR properties come in handy in landscape photos, and to date have the best reproduction of skin tones in daylight, from any mobile camera. The portrait mode is a bit better here, with a clearer distinction between the person in the picture and the background, and with better defined details such as hair, eyelashes and the like. than before.
While video is saved in HEVC format and H.264, still images can be saved in jpeg or HEIF. The latter is a newer format for image compression, which is based on H.265 that we know from video. HEIF does not create any smaller image files in MB, but has more gentle compression and greater color depth with up to 16-bit against 8-bit on jpeg. It gives much smoother tones and, among other things, landscape images with a lot of contrast can have the great advantage of being stored as HEIF.
The cameras on an iPhone 12 may soon take pictures in a new raw format Apple ProRAW has been announced and will come later to the iPhone 12. Then you get a raw file format that is well suited for finishing colors, sharpness, dynamics and white balance, but ProRAW uses Deep Fusion and HDR on top to give the photographer an image that does not look completely flat with pale colors.
Comes without charger
The small USB charger we know from previous iPhone models does not come with any of the iPhone 12 models. The well-known Lightning for the USB cable is included, but the charger must be purchased separately.
Like Apple's recently launched MagSafe charger. A wireless charger with a round Qi charging plate that is magnetic and attaches to the back of an iPhone 12. Alternatively, you can buy a cover with MagSafe integrated, to which you can also attach other accessories. For example, Apple's leather card holder, which is available in four colors, shields the cards from the magnet on the cover.
Conclusion
With the exception of battery life, which is not improved compared to the iPhone 11 Pro, pretty much everything with the iPhone 12 Pro is better. The new screen has noticeably more light and contrast, and is absolutely fantastic to watch photos and movies on. The performance is formidable and places the iPhone 12 well ahead of the competition, and when you can use 5G properly, you have an ugly mobile phone in hand. Personally, I like the angular design well, because it gives a better grip on the phone, among other things when taking pictures. The new cameras on the iPhone 12 Pro provide a significant boost in image quality, not only in low light, but the contrast and color reproduction in the photos, are top notch and give photo enthusiasts a powerful tool in their pocket. Actually, it's just the price we're not excited about. An iPhone 12 Pro costs 300 more than an iPhone 12. Then you get twice as much storage space, but 999 is still a lot of money for a mobile phone.