After a long period of small updates every year, there is finally a major release from Apple in the smartwatch department. Apple Watch Ultra is Apple's latest smartwatch. It's got the same features and operating system as the Apple Watch Series 8, but it's a bigger, more rugged and more powerful version of Apple's popular smartwatch.
Targeted towards extreme sports enthusiasts, Apple Watch Ultra delivers on its promise with a flat sapphire crystal display, titanium case, water resistance to 100 metres and a design that can withstand temperatures between -20 and 55 degrees Celsius.
Apple Watch Ultra also packs a bigger battery, promising 36 hours of battery life, which is double what we're used to from all of its predecessors.
In other words, the new smart watch should be especially suitable for those who go hiking in the wilderness, diving with dolphins and sharks, or launching themselves from mountain peaks in a hang glider.
Then again, I must add, that I don't fit into any of the categories above. I don't like sleeping in a tent (too cold and too many mosquitoes!), I prefer swimming in a heated hotel swimming pool, and my weight doesn't allow for rock climbing or hang gliding.
Still, the Apple Watch Ultra is the smartwatch I've always wanted. And in my opinion, the best smartwatch on the market at the time of writing. There are several reasons for that.
A watch for men!
First of all, the size is a welcome improvement over previous Apple Watch models. With a 49mm screen, a watch that's sizeable enough to finally fit around larger forearms. It also doesn't matter that Apple Watch Ultra weighs 61.3 grams – just over 10 grams more than the largest 45mm Apple Watch Series 8 – because it gives me a level of ruggedness and quality I've never experienced with an Apple Watch before.
And it's also liberating not to have to worry about accidentally breaking the watch. The stylish Apple Watch watches can quickly look very 'used' with lots of scratches and scuffs on the glass, but the Apple Watch Ultra's tough design protects the screen and digital crown, among other things, significantly better than before.
The larger screen and more robust design also means the watch is easier to operate. Whether you have thick fingers or are trying to operate the watch while wearing gloves, Apple Watch Ultra makes it easier. It even comes with an additional Action Button that can be programmed to instantly start a specific function, such as a specific workout, mark a route point with the compass or even use the watch's bright screen (up to 2000 nits) as a flashlight.
Luminance and performance
Overall, Apple Watch Ultra's large and extremely bright display is another factor that will delight anyone. There's room for more – whether you want more or bigger text on the screen – and the display is readable both in sunlight and in pitch-black darkness. Without glare, that is. At least if you're using the unique Apple Watch Ultra 'Guide' watch face, which has a special night mode that turns all the elements on the watch face red so they don't interfere with your night vision.
It' not possible to benchmark the watch's battery life per se, but I can say this much: during the test, I used the watch for a full day, including martial arts training, then wore it all night to test the feature that monitors the user's sleep, and there was still over 40 percent battery left the morning after.
Considering it takes just an hour to charge the watch from 0 to 80 percent – which you can do in the morning while showering and eating breakfast, for example – Apple Watch Ultra makes it possible for the first time to completely relax without constantly having to check where the nearest power outlet is located.
New features
Apple Watch Ultra shares a few key new features with the other new Apple Watch models. The most important of these we haven't really been able to test in practice, but assuming it works as promised, Apple have really struck a blow for safety when driving.
It's called Car Crash Detection, and it can detect if you're in a serious car accident. This is possible thanks to the watch's accelerometer, gyroscope and barometer – as well as its built-in microphones, which help determine if there's an accident that requires assistance.
Should this be the case, the watch will call the emergency services itself, as well as any emergency contacts, with a message informing them of your location.
The same function is available in all new iPhone 14 models, but if you are wearing both an iPhone 14 and an Apple Watch Ultra in the event of an accident, the smart watch will be responsible for alerting the surroundings. Simply because the watch's sensors are more accurate.
Lots of health features
And of course, Apple Watch Ultra is packed with health features. These include automatic recognition and detection of physical activity, fall detection, ECG, blood oxygen levels, sleep detection and a new temperature sensor that helps women measure and track their menstrual cycle (which I didn't get to test for obvious reasons!) and generally measures your temperature at night if you wear the watch while you sleep.
It's hard to find a smartwatch on the market that has as many fitness and health features combined with as extensive an ecosystem of other services (e.g. Apple Pay and Siri) as the Apple Watch Ultra.
Extreme sports
And then, on top of that, there are all the features unique to Apple Watch Ultra – which definitely deserve a mention here, although you don't have to be an extreme athlete or a wilderness hiker to get plenty out of Apple's wildest smartwatch.
In addition to the ability to track specific sports such as interval training, multisport (another word for triathlon) and open water swimming, Apple Watch Ultra features enhanced GPS (via two separate GPS signals, L1 and L5), which, along with the new compass app, makes it easier to find your way. The dual GPS signal is more accurate, and thanks to the new ability to mark route points along the way, it's hard to get lost. Whether you're exploring an unfamiliar city or the wilderness north of the Arctic Circle.
And thanks to the watch's depth sensor and water resistance down to 100 metres, Apple Watch Ultra is also the smartwatch many scuba divers have been waiting for.
The 'Depth' app is automatically activated when Apple Watch Ultra is immersed in water, and later this autumn the Oceanic+ app, developed in partnership with Huish Outdoors, will give the smartwatch the same functionality as a real diving computer.
Although the Apple Watch Ultra is actually waterproof down to 100 metres, Apple advises that you stick to a maximum depth of 40 metres. In turn, Oceanic+ will be able to keep track of factors such as tide, water temperature, visibility and current conditions when diving. That is, once the app launches.
Verdict
Whether you've never owned an Apple Watch before or you already have an older model, there's plenty of reasons to invest in the Apple Watch Ultra. As long as you're already using products in Apple's ecosystem, that is. If you're an Android-only user, read no further.
Apple Watch Ultra is Apple's best smartwatch to date. In addition to special features for extreme athletes and adventurers – such as an enhanced GPS and compass app, depth sensors, water resistance down to 100 metres and a rugged construction that can withstand temperatures ranging from -20 to 55 degrees Celsius – the smartwatch also offers new safety and health features such as Car Crash Detection, temperature sensor, enhanced sleep tracking, etc. It also comes with all the smart health and fitness options that have already been launched with previous generations of Apple Watch.
And you don't have to go wilderness or complete a triathlon four times a year to benefit from Apple Watch Ultra. Thanks to its rugged construction, large 49mm display with a hefty brightness of up to 2,000 nits, and the best battery of any Apple Watch ever, if you're a man and have been wanting a smartwatch that can do it all, can hold up to anything, and most importantly, can hold power day or night without needing to recharge in a hurry, this smartwatch is a must-have.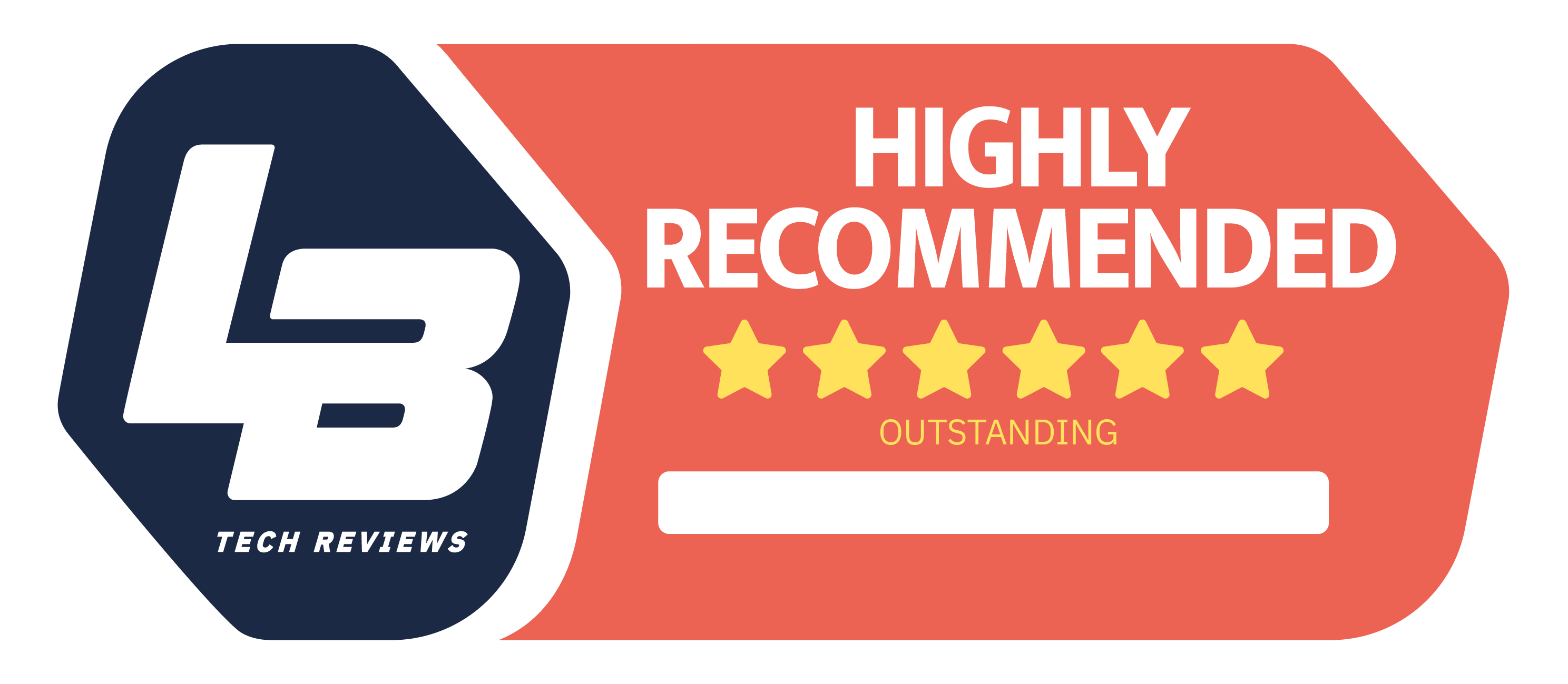 High End
We think
Large 49 mm display, incredibly bright, extremely durable and a long battery life. Car Crash Detection and a range of smart health and training features. Enhanced GPS. Available only with built-in eSIM for LTE.
Charger is not included. Only for iPhone users.