– My God, it is so incredibly lovely!
These were the words of my wife when I came home with Lemus Home Artistic. A piece of stereo furniture that can best be explained as a cross between a traditional stereo system and a modern soundbar – with all the relevant inputs and power options.
Takes the sound seriously
Lemus Home has also proven that they master sound quality. My colleague John Alex Hvidlykke is not an easy man to impress, but when he tested the significantly larger sound furniture Lemus Home 1500 (later renamed Classic 1500), he was almost like a child in the candy store. He experienced the music with "lots of atmosphere and lively mood," and a bass that "not only rocks the feet, but the whole body joins the rhythm." John then also awarded a full six stars on the sound furniture.
Lemus Home Artistic is made for people who are considering a soundbar due to the space savings and neatness, but deep down they are looking for quality from separate stereo components. And who also thinks the Classic 1500 will be too big and imposing.
Cross between soundbar and speakers
Artistic is, like Classic, a pair of speakers built into a wide wooden cabinet, with some storage space in the middle behind the front cover. Artistic does not have a large space, but you can fit an Apple TV and maybe a small router there. Where Classic has an 8-inch midwoofer for each of the right and left channels, Artistic has instead got two 5-inch drivces for each; four in total. Look at it like a pair of speakers disguised as a large soundboard.
For wall or floor
Artistic can be hung on the wall like a soundbar, and it comes with a clever wall mount in wood like those your local carpenter makes. But the sound furniture then protrudes a full 27 cm from the wall, which can be practical if you also want to use it as a bookshelf, but which will otherwise look a bit imposing.
I have been given a floor stand to test, and in my eyes this looks far better. It costs a bit extra, but is almost a matter of course to include, if you ask me. Then it will be like a TV bench in mini format, where you can place a 55-inch on top if you want. I would not recommend anything much bigger than this, as it will ruin the minimalist feel.
The floor stand is not the most sturdy I have seen, and if you have children who love to climb and sit where they should not, you should probably be vigilant. But it does the job and should otherwise hold up well. And my goodness, how beautiful it looks!
Chromecast and AirPlay 2
Where most soundbars are meant to increase the sound quality from the TV, so can Lemus Home Artistic definitely. The shape is then also as created for the TV room. But this is still more of a piece of music than anything else. And since the way we consume music has changed in recent years, it is appropriate that the sound furniture can stream music smoothly from the mobile.
This is done by connecting it to the wireless network through the Google Home app, then you can easily stream uncompressed music via Chromecast or AirPlay 2. Spotify users can enjoy the Connect feature, which is currently playing from the Spotify app on the mobile, turns the mobile into a remote control. The actual streaming is done by Artistic.
If you want to play from mobile devices that are not connected to the network, you can easily use compressed Bluetooth instead, in that case with aptX audio transfer that increases the sound quality.
HDMI
Lemus knows that most people will of course connect to the TV, and there is both an optical digital input and an HDMI connector with audio return channel (ARC). You can connect this to one of the TV's HDMI ports marked ARC, and the sound will be sent in reverse from the TV and out to the soundbar. With this, you will also not miss the remote control, which Artistic actually lacks. The TV's remote control does the trick when using HDMI (just make sure HDMI-CEC is enabled).
That Lemus Home Artistic is still not primarily a home theater product, is clear in that it does not support any of the movie audio formats from Dolby or DTS. For this to work, you must therefore enter the TV's menu and set the output to PCM. Then it works smoothly.
A joy to listen to
Lemus Home Artistic exudes serious hi-fi, and both the price and the look set expectations for good sound. And it does not disappoint.
Right out of the box, the sound is exceptionally warm and rich. Vocal voices are reproduced with a large midrange, with lots of chest sound. Guitar and cello have a large body, and also bass instruments have good physique and weight. Up in the overtione range, it sounds smooth and elegant, very different from, for example, the Sonos Arc, which I currently have in the living room, which almost forcibly throws the treble details towards me. With Artistic, they come out far more naturally.
Room correction
Artistic goes very deep in the bass, all the way down to 20 Hz, thanks to smart DSP processing. But it's not just hassle free in many living rooms. Nor in mine, and if you have bass problems, these will in my experience often be amplified when small speaker elements and long stroke, should recreate the deep tones, than with larger and more powerful subwoofers. This is what Lemus has in mind, and equipped Artistic with digital room correction.
To access, you need an iPhone and the Lemus Home app. The microphone in the iPhone is used to measure "pink" noise, which is emitted by the speakers, and then the powerful 4-core DSP will correct for distortions in the frequency register. The sound can then be adjusted to your own taste with a 3-band tone control in the same app.
It must be said that I had some problems the first time I ran the correction. Then suddenly Artistic would not make a sound at all. The solution was to pull out the plug and plug in again, but then the room correction also had to be done again because it had not saved. After other attempts, it went smoothly.
Corrected sound even better for music and movies
After the correction, it goes from sounding impressive to approaching magic. The actual sound balance does not change, but the system cleans up in masking frequencies – especially between bass and midrange. The bass tones become cleaner, and the strings on a bass guitar are better differentiated. You also avoid the bass guitar arguing with the vocals, there is better separation between the instruments. At the same time it does not go beyond the general dynamics.
And the dialogues on film are even clearer, and I also feel that the soundscape extends a little further beyond the width of the unit, where it was a bit narrower before. You never get a surround feeling, because such a function is not built in here. But the stereo width is clearly large enough to provide a rich movie experience. You will admittedly be able to get even greater stereo width with a couple of speakers placed further out to the sides, but in return you avoid ugly speaker cords. A very successful compromise, if you ask me.
The subwoofer is not missed
By the way, you should not be distracted by the fact that other soundbars are likely to have a separate subwoofer. Artistic's bass is so deep and powerful that you will not miss it, and the quality of the bass is in a completely different league than the cheap subwoofers that come with almost any soundboard. In that case, you have to go up in the quality level of the Sonos Sub, but the overall sound quality will still be better with the Lemus Home Artistic than with the Sonos Arc & Sub.
Can play loud
If you are used to typical soundbars, you will almost be blown away by how loud the sound is from the Artistic system. The Sonos soundboard should forget about playing so thunderously loud. To match this you must go up to the expensive Sennheiser Ambeo Soundbar to compete, and even this sounds far from as musical and organic as Lemus Home Artistic. On the other hand, the Sennheiser soundbar has the most convincing surround sound I've heard from any soundbar without physical rear speakers, so if it's important, it's a real competitor. An even more expensive, and much uglier, competitor.
Lemus Home Artistic: Conclusion
Lemus Home Artistic can be considered a large and square soundbar, or a set of traditional stereo speakers in a common cabinet. No matter how you choose to look at it, it is an exceptionally successful construction. Minimalist as few, but at the same time incrediby retro, it will blend perfectly into most home environments. It creates something unique visually, and at the same time it is worth the price in sheer sound quality.
You will hardly find any soundbar on the market that sounds as good as Lemus Home Artistic. It does not reach the even more physical soundscape of the larger Classic 1500 (and Classic 1200), and if it's just the sound that matters to you, the Classic variants are definitely worth the extra money. But there is a lot to save on choosing Artistic, which is also more minimalist and less towering. And in that class, there is hardly any more well-sounding alternative.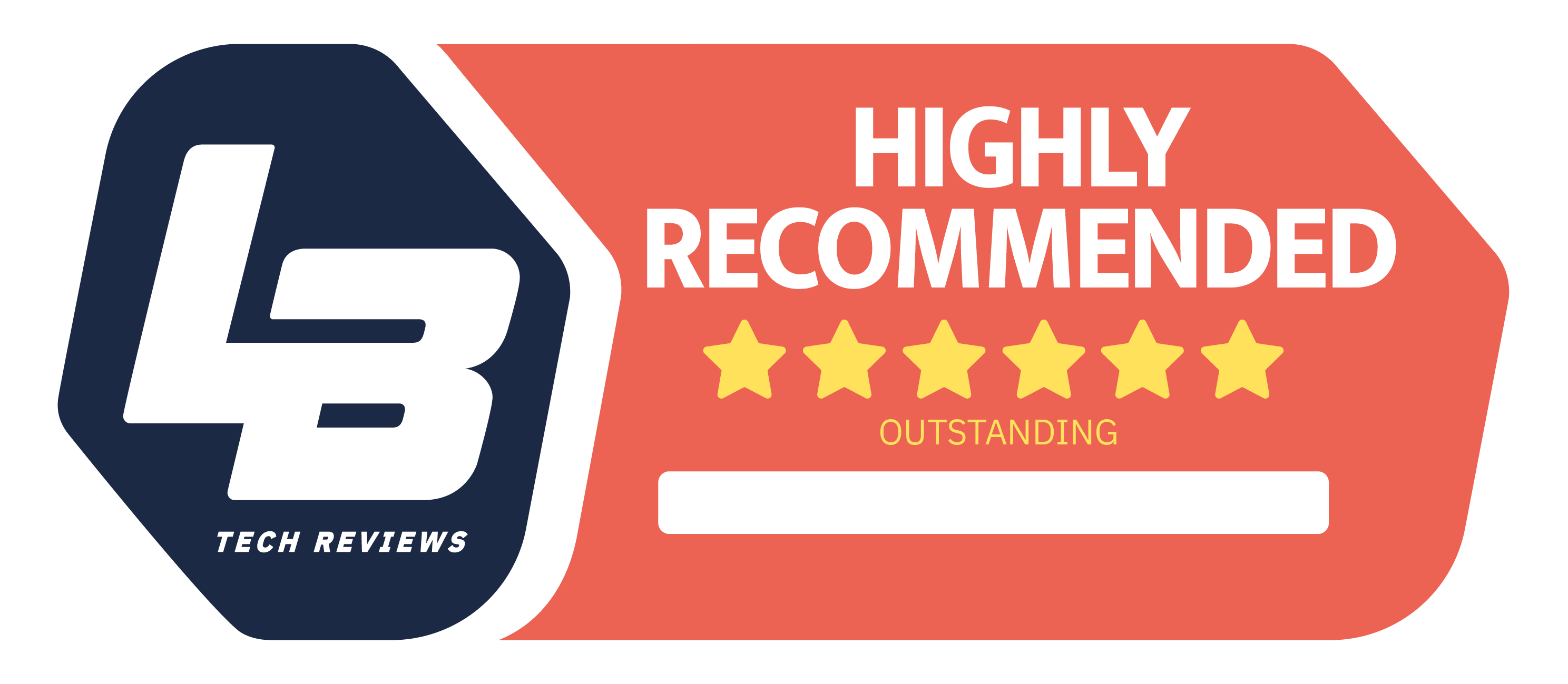 Premium
We think
Formidable sound, much better than any soundbar we've heard. Gorgeous furniture craftsmanship, room correction and what you need of power options.
The stereo perspective does not match separate speakers.