Gaming is no longer something that is reserved for pimpled teenage boys. It is played on consoles, mobiles and computers everywhere and by all age groups. And the biggest game titles have long since overtaken the biggest Hollywood movies in circulation.
Based on this, it is no wonder that Bang & Olufsen wants a piece of the action. In September 2020, they entered into a sponsorship agreement with the e-sports team Astralis, which in return for the generosity will share its experiences from the virtual battlefields with the people in Struer, Denmark.
Beoplay Portal is the first product from Bang & Olufsen intended for gaming. They do not call it a headset, but wireless gaming headphones. Which is actually quite accurate.
Looks like luxury headphones
The design is unmistakably B&O, which is a good thing since the Beoplay Portal oozes luxury. Lambskin-covered ear cushions, aluminum headband and breathable fabric in bamboo fibers are not commonplace in gaming. On the whole, they most of all look like premium headphones. You will also find luxury features such as automatic electronic noise reduction (ANC) and the hi-fi-friendly Bluetooth protocol aptX Adaptive. You also get access to 3D sound with Dolby Atmos for Headphones.
The operation is preferably done with touch, partly on the metal side of the ear cups, partly on two touch bands on the back of the earcups, where the volume and the degree of electronic noise reduction, respectively, are adjusted with a sliding finger movement.
It works, but it's not as easy to make exact adjustments with touch pads as it is with real push buttons and knobs. And when you touch the ear cups to fix the headset, anything can happen. And it does. The only functions that have physical buttons are power/Bluetooth pairing on the right earcup and Xbox connection on the left.
"Virtual boom arm"
Contrary to the norm, the Beoplay Portal is not equipped with a microphone arm, which would interfere with the stylish design. Instead, Bang & Olufsen has invented something they call a "virtual boom arm", where the voice is picked up with directional microphones.
This is clearly not the easiest solution; that would have been a detachable microphone, as you see on most gaming headsets. But the most important thing is that it works. The voice goes through just as clearly as on a headset with a microphone arm. And clearer than via the built-in microphones in regular wireless headphones.
Electronic noise reduction
ANC is not commonplace on gaming headsets, but Beoplay Portal is at least as much headphones as gaming headset. The degree of noise reduction can be set varied with a slider in the app (or on the earcup). The adjustment goes from full noise reduction over a zero point and from there on to piping in the sound from the surroundings through the microphones (Transparency Mode).
Handles transport noise, but not wind noise
Bang & Olufsen has several years of experience with noise reduction, and it works excellently in Beoplay Portal. One of the situations where noise-canceling headphones are popular is during transport, where you can get rid of the noise in the cabin or – more humbly – on the bus. Beoplay Portal does that task very well. For good reasons we could not test in an airplane, but traffic noise and office noise are well attenuated. Even if it is not at the same level as the Sony WH-1000XM4 – or Bang & Olufsen's own Beoplay H95.
But they are not for outdoor use! Even a light breeze confuses the microphones, so the wind noise ends up being amplified instead of phased out electronically. It can be argued that it is a bad idea from a safety point of view to cycle or run with headphones on. But you should at least know that it is not an option with Beoplay Portal in windy conditions.
Made for Xbox
Most gaming headsets that we review can be used with multiple platforms, while some are for PC use only. Bang & Olufsen has chosen to focus on Xbox users. Beoplay Portal has a built-in 2.4 GHz wireless connection to Xbox Wireless. If you want to use them with a PC, you must either play cableed via USB-C or purchase a special adapter.
Opting for Xbox by default and not including a wireless adapter is a somewhat surprising priority in a world where half of all gamers play on PC.
Beoplay Portal is specially adapted for wireless use with Xbox. (Photo: Bang & Olufsen)
The sound of Beoplay Portal
When you put headphones from Bang & Olufsen on, there is a certain expectation for the sound quality. And it is fully fulfilled. The people of Struer have both the engineers and the DSP power to ensure that things sound the way they want them to.
For music, the soundscape is warm and comfortable. The bass is round, and there is plenty of it, but you are not drowned in deep rumble either. The midrange and treble are also impeccable. Voices are clean and the crisp overtones are in place. Even if the last details of the recordings are not highlighted and slapped in your face. These are headphones that are meant to be comfortable with.
This also applies when you are a gamer. Some gaming headsets provide a far more physical experience of explosions and have cunning algorithms that highlight the faintest sounds – like the footsteps of enemies in the grass behind you. That's not what Beoplay Portal's was meant for. In the app you can customize the sound according to taste and use, and there is also a Gaming option. But the emphasis is on relaxing use rather than competition. It is completely understandable and also sensible when you, like B&O focus on "casual gamers".
The automatic noise reduction inevitably takes a chunk out of the music when the ambient noise is removed. In the case of Beoplay Portal, it affetcs the airiness and openness. As the noise reduction is intensified, an increasing "wardrobe effect" is experienced.
A (too) little bit of both worlds
In line with Bang & Olufsen's philosophy, Beoplay Portal caters more to life-lovers than to fanatics. A crossover product that can be used both as headphones and as a gaming headset.
It's a commendable idea, but you end up with a product that is okay for both uses, but not excellent for either of them.
First, by unilaterally betting on the Xbox, Bang & Olufsen has opted out of the vast majority of gamers who play on PC, PlayStation, Nintendo Switch and Mac. Yes, you can play cabled via USB-C or analog minijack. But that's not what you buy an expensive wireless headset for!
Secondly, the Beoplay Portal is also not particularly convincing as headphones. The sound is excellent, but not to a degree that justifies a price of almost double that of most premium ANC headphones. And the wind-sensitive noise reduction is something that we expect to be corrected in a future edition. Either in the firmware or at the hardware level.
Conclusion
Beoplay Portal is an exciting debut for Bang & Olufsen, because it is always interesting to see well-known and experienced manufacturers try their out new product categories. But I must say that I am not convinced by their first attempt.
Xbox gamers can enjoy the attention, but the majority who play on PC have to pay extra for an adapter to be able to use the headset. Considered as ANC headphones, they are fine, except for the wind sensitivity. But if it is not an unavoidable requirement for you that one pair of headphones should solve all tasks, you can for the same amount find both a Logitech G733 gaming headset and Beoplay H9 or Sony WH-1000XM3, each fulfilling their respective tasks better.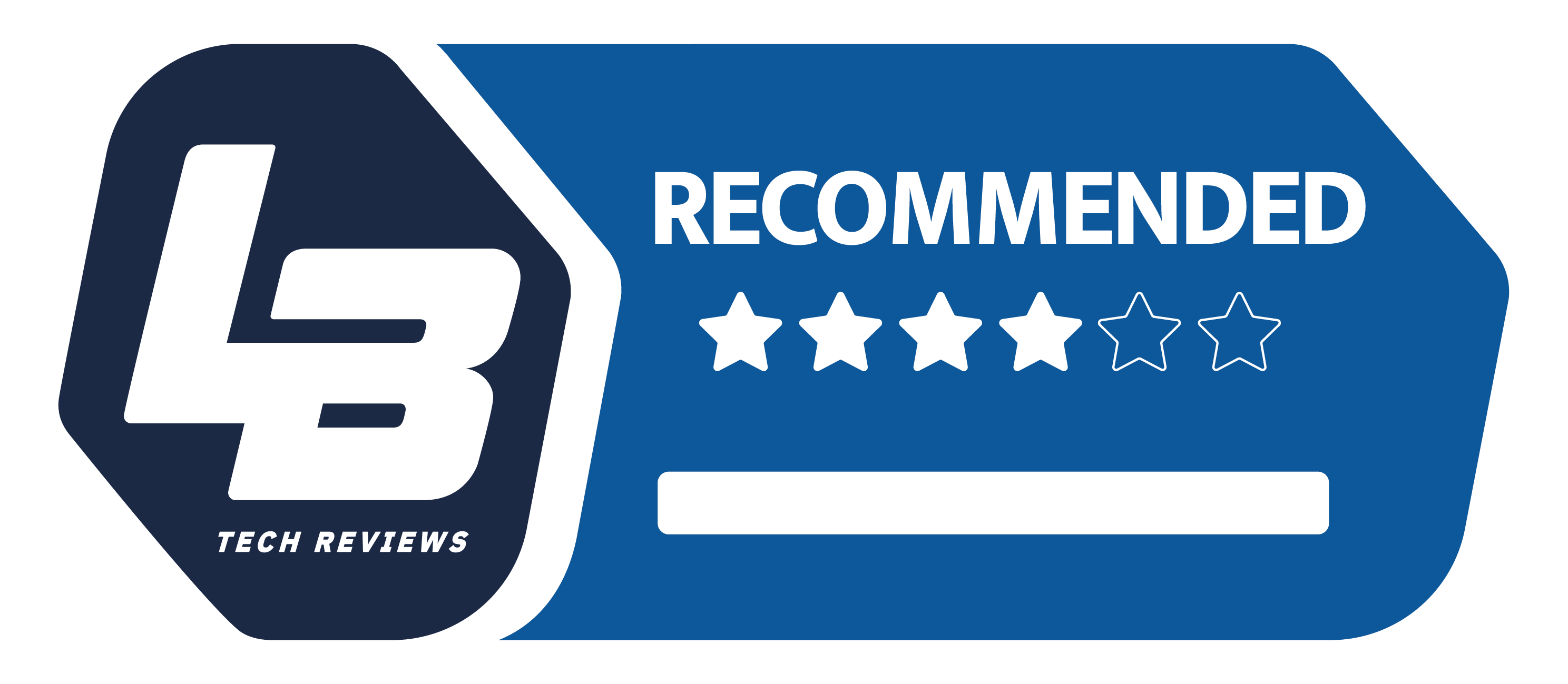 Bang & Olufsen Beoplay Portal
High End
We think
By far the most beautifully designed gaming headset on the market. Top wearing comfort. ANC. Touch operation.
For Xbox only. ANC too wind sensitive for outdoor use. Costs far, far too much. Touch operation.