You don't need to break the bank to achieve high-quality sound, even if you have a discerning ear. This became clear to us during our testing of the Wiim Mini last year. This unassuming, plug-and-play music streamer delivers high-resolution audio, making it an excellent option for those seeking an elevated listening experience without a hefty price tag.
The same principle applies to the better-equipped Wiim Pro. It's built on the same streaming platform, but also features Chromecast Audio, which the Mini does not. And neither do most other music streamers on the market.
This means that you can stream anything you want from any mobile device, without limitations.
Wiim Pro is slightly larger than an Apple TV and just as easy to set up as modern Apple products. Simply plug it in and install the device, open the Wiim app, follow the instructions, and you'll be ready to listen to music in just a matter of minutes.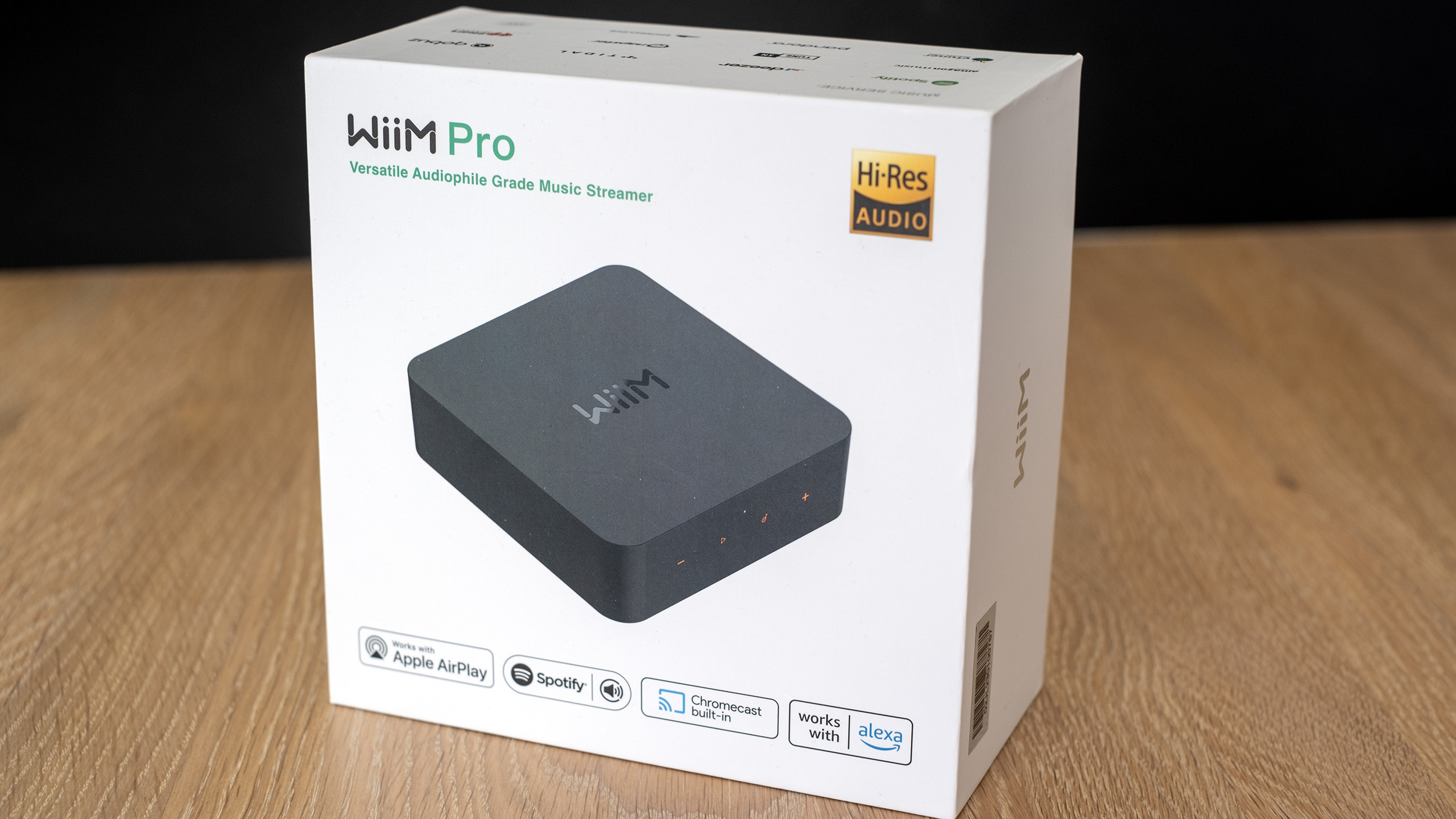 Although Wiim Pro also supports Bluetooth streaming, it is only through Wi-Fi – or Ethernet – that its potential is fully utilized. Multiroom audio is supported through AirPlay 2 and Chromecast Home, and there's voice control provided by Siri, Google, and Alexa. The accompanying app allows access to a diverse selection of streaming services, such as Tidal Connect, Spotify Connect, Qobuz, TuneIn radio, and more, including Amazon.
Wiim Pro
Just like the Wiim Mini, the Pro version also supports high-resolution audio up to 24-bit and 192kHz from the outputs on the back. However, it does not support MQA files and cannot be controlled with a Roon client.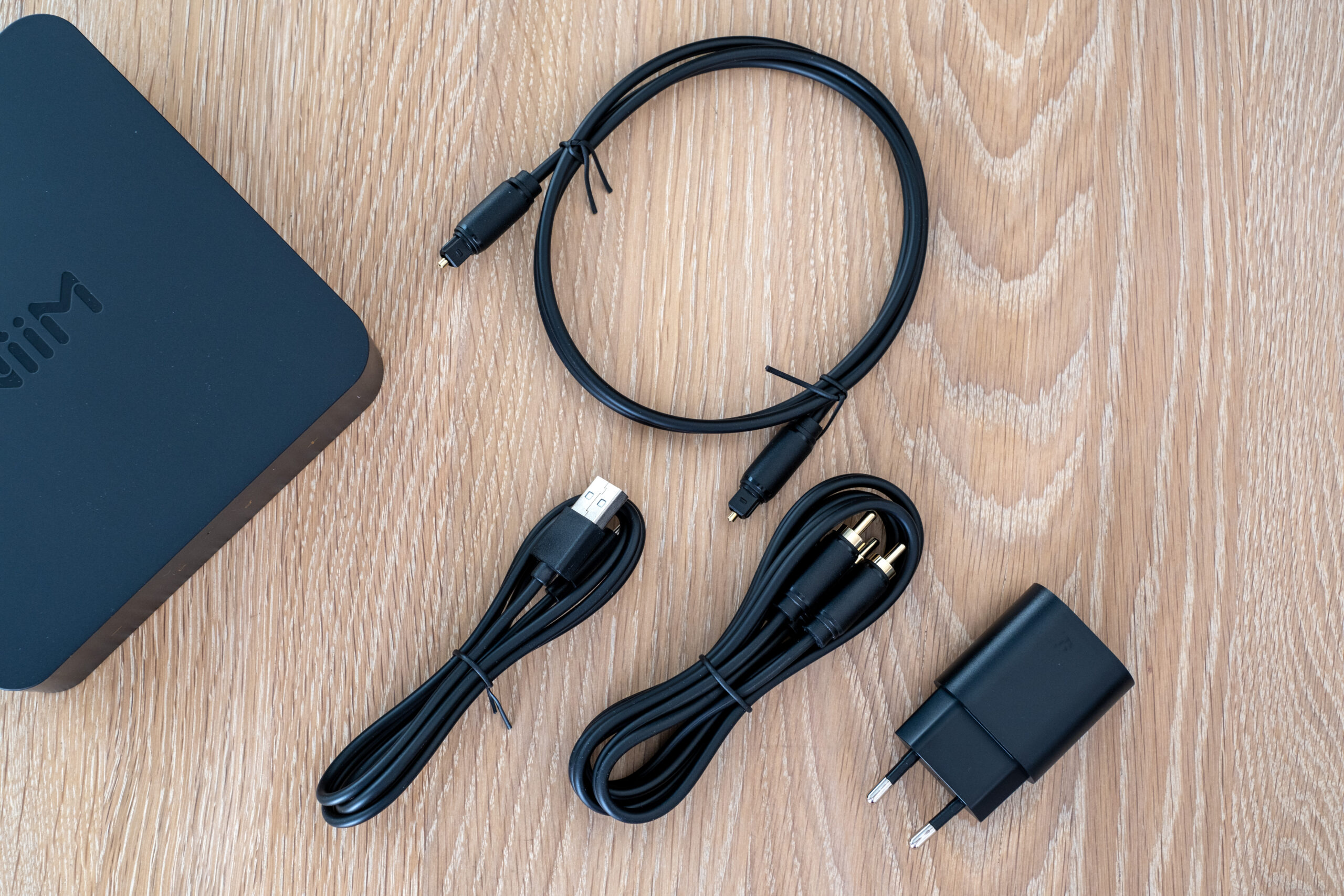 Instant setup
There are many options for what to connect it to, and the possibilities are practically endless. Active speakers, a receiver or amplifier without a streamer, the old kitchen radio… or you can integrate it into your Google Home or AirPlay network. That way, anyone in your household can play music wherever they want, as long as there's a speaker connected with AirPlay 2, Amazon Echo, or Google Home, such as Nest devices.
Using the digital outputs on the back, you have the option to connect an external digital converter – DAC – to enhance the audio quality beyond what the analog RCA outputs can provide.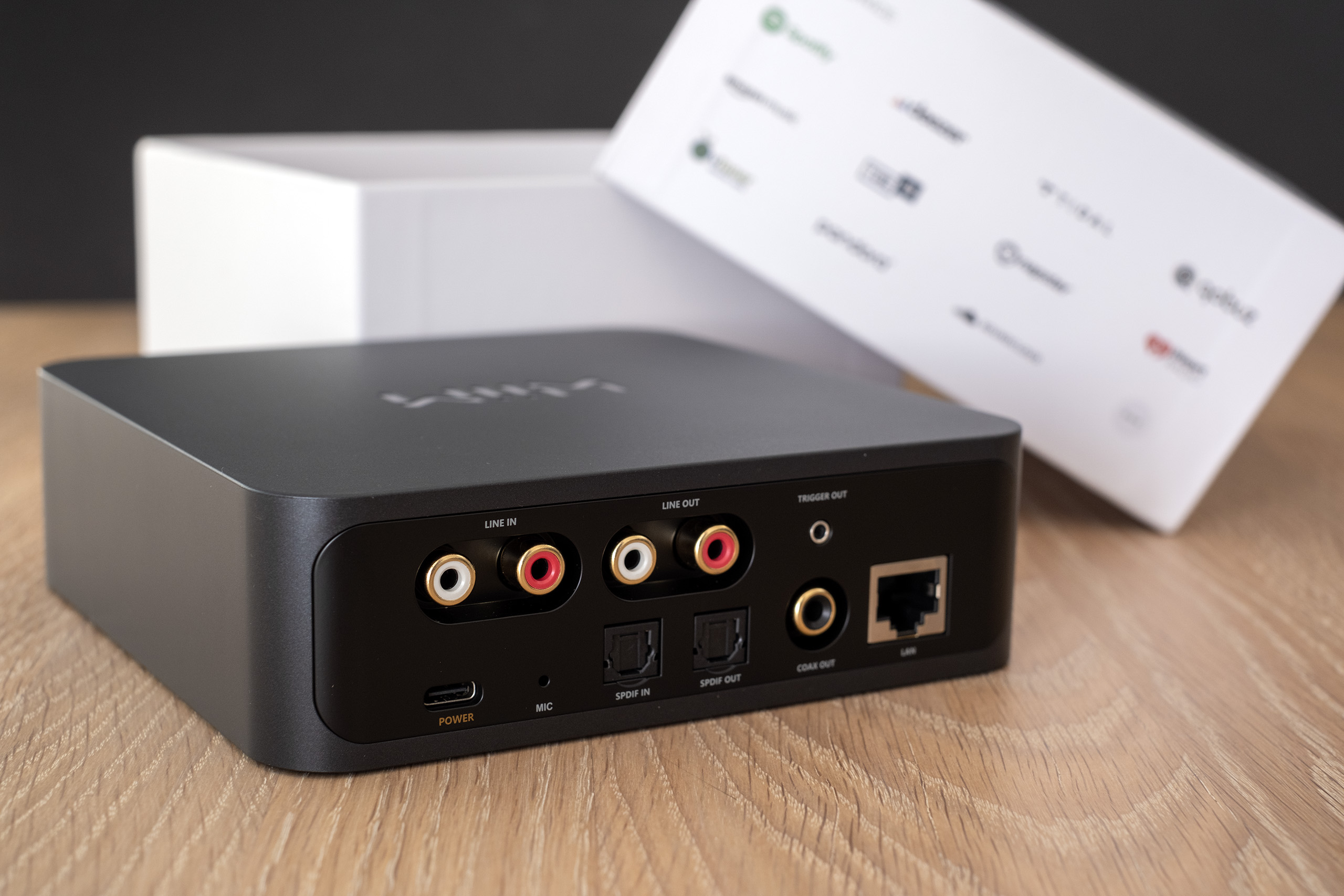 The Wiim Pro features an analog stereo input and an optical digital input, which allows for connecting other audio sources. Source selection is easily done through the app, and there's an option for adding other devices on the network. Users can fine-tune the sound to their liking with the built-in EQ.
The app features a 10-band graphic EQ and parametric EQ (coming soon) that you can play with, or you can choose one of the 26 (!) presets.
If you connect it to an amplifier that controls volume, you can disconnect the volume control on Wiim Pro and choose up to 2 mV fixed output voltage.
A remote control is available for Wiim Pro, but it's considered an optional accessory since most people prefer using the app or the four touch buttons on the front of the Wiim Pro.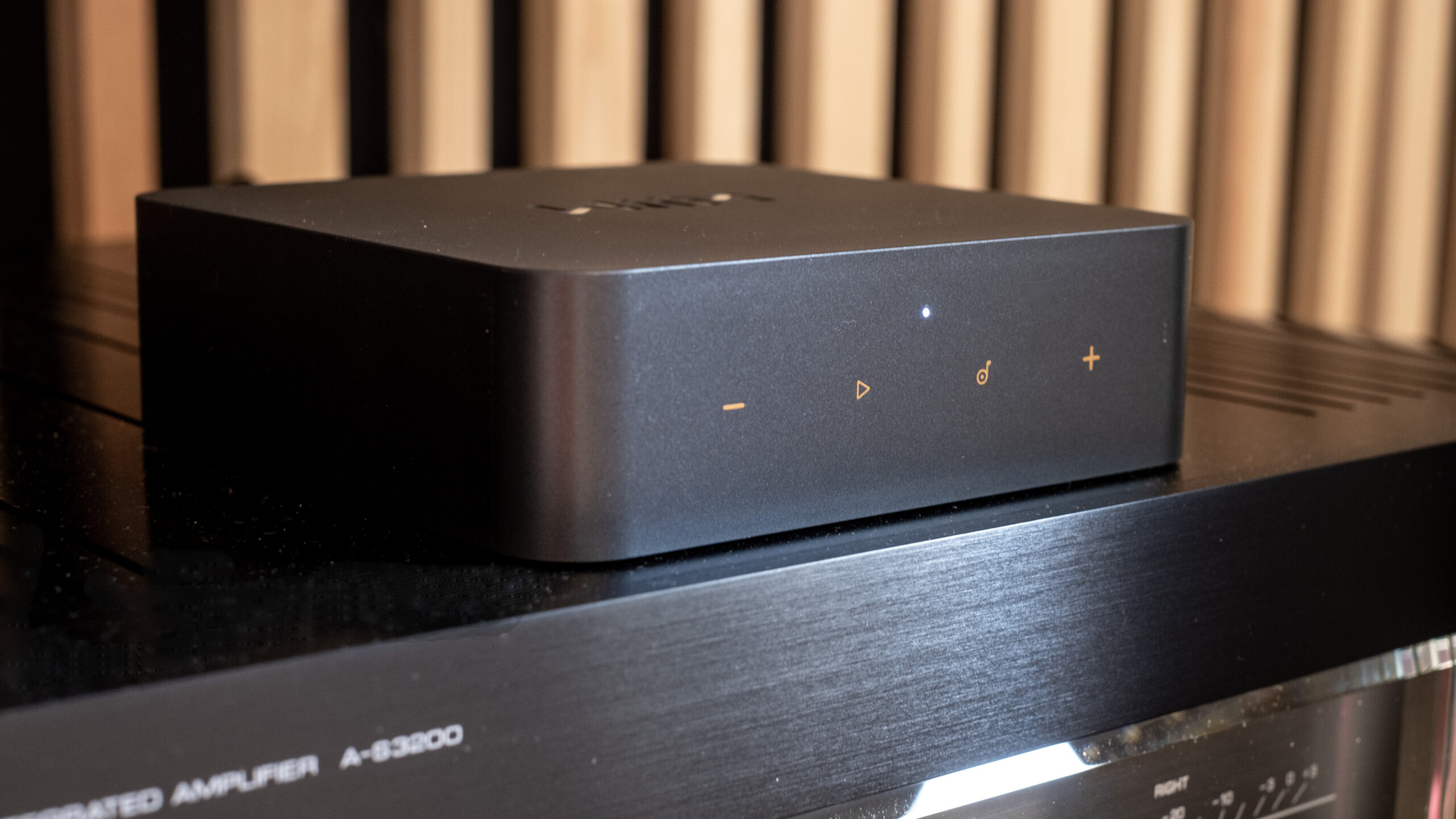 Bit-perfect
Options for audio resolution are available through the app, and the digital outputs support up to 24-bit / 192 kHz. Whim Pro also offers bit-perfect, which means that the music is streamed in its original resolution. 24-bit/192 kHz remains 24/192 all the way through to the DAC in the other end.
Renowned sound quality
The easy-to-use app, however, does not include Apple Music, but I often use Tidal HiFi, which, like Qobuz, offers music files in high resolution. The built-in DAC does not support MQA, which Tidal uses for the master files in Tidal HiFi, but that's hardly a problem for anyone. The most important thing is that it supports hi-res and that it sounds great.
And it certainly does, but as with the Wiim Mini, it sounds best when connected to an amplifier with a built-in DAC. The sound from the analog outputs on the back is not as dynamic, open, and transparent as when I connect the sound from the optical output, via the DAC, to a Hegel H190.
But then again, it does pack quite a punch. The Hard Way by PNAU and Khalid energizes the room with its impressive bass, while the soundstage remains open, dynamic, and engaging. The vocals ring with a sharp focus, and the soundstage is rich in detail.
Miley Cyrus' Flowers from the album Endless Summer Vacation is played with infectious engagement and great drive. There's not much to criticize.
Only by playing music like Short Story from the Arild Andersen Group's album Affirmation can one realize that the recording is not reproduced with the same level of transparency and tonal richness as a more expensive streamer. However, the double bass has a truly substantial presence, and the percussion is rendered with a sense of authority. It's only the most delicate nuances that get lost in the overall soundstage, while the big picture remains well-preserved.
Verdict
Wiim Pro, like its simpler counterpart Wiim Mini, is a relatively inexpensive option for wireless streaming of high-resolution music. The small Mini version is perfect for those who don't need extra connections, don't require Chromecast Audio, or simply want the cheapest possible solution. The Pro version offers many advantages. For many, the aforementioned Chromecast support is certainly one of them, while for others, it's the inputs and outputs that make the Pro version more flexible and versatile. The Wiim Pro's interface is designed to be straightforward, making it accessible even to those who are not particularly tech-savvy and may struggle with more complex systems.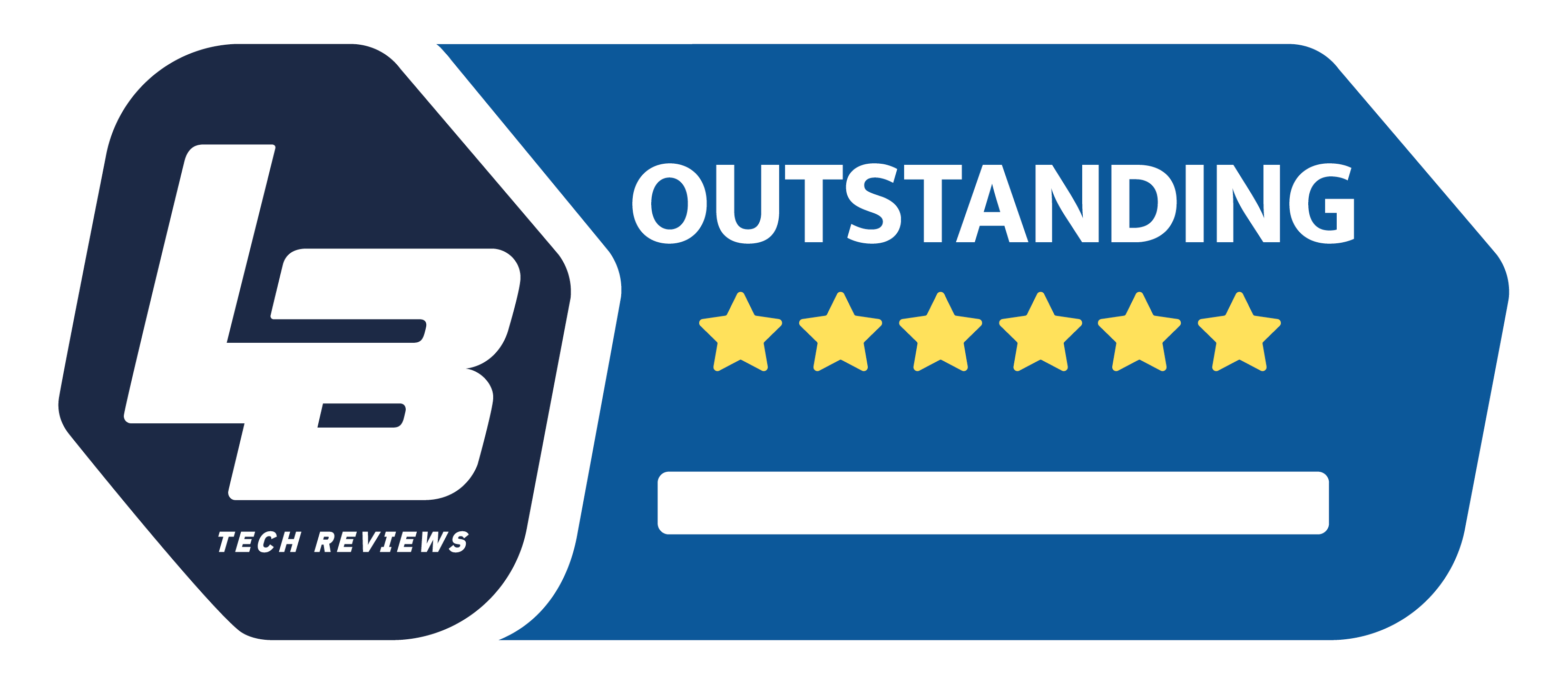 Basic
We think
Easy to set up. User-friendly app with EQ and access to all services. Supports both Chromecast Audio and AirPlay 2. Bit-perfect streaming up to 24-bit/192 kHz. Also supports multi-room.
Does not support Apple Music, MQA or Roon.