Geir Nordby
Published

2022-06-24 - 8:04 am
Powerful and immersive sound. Easy to use. Supports most of what you need.
A USB DAC input would have made it the perfect desktop amp.
Specifications
Output power: 2 x 125 W into 8 ohms, 2 x 200 W into 4 ohms
Damping factor: (not specified)
Inputs: RCA, optical, HDMI (ARC), Ethernet, IR in
Outputs: AUX (3.5 mm), Subwoofer, 12 V trigger
Network: Wi-Fi, Ethernet
Streaming: Chromecast, AirPlay 2, Spotify Connect, Bluetooth (aptX)
Dimensions and weight: 7.5 x 21.5 x 23 cm / 3.1 kg
Color: Black
Web: harmankardon.com
The Citation family from Harman Kardon consists mainly of wireless speakers and soundbars with built-in streaming, but the Citation Amp is an amplifier designed to drive a set of traditional speakers. That means you can blow the dust off your old favourite speakers and include them in the modern home.
Many people think it's difficult to set up a modern streaming amp. It can be, but in this case it's very simple. Power up the Citation Amp, download the Google Home app for your smartphone if you don't already have it, find the amp name at the top of the screen and click it. Then walk through the setup step by step, and bingo!
The Citation Amp also has built-in Bluetooth, an analog line input for connecting a turntable amp (RIAA stage), for example, and optical and coaxial digital inputs. But perhaps best of all, it has an HDMI input. This allows it to be connected to the TV's HDMI ARC input, allowing the stereo to take over from the TV's built-in speakers.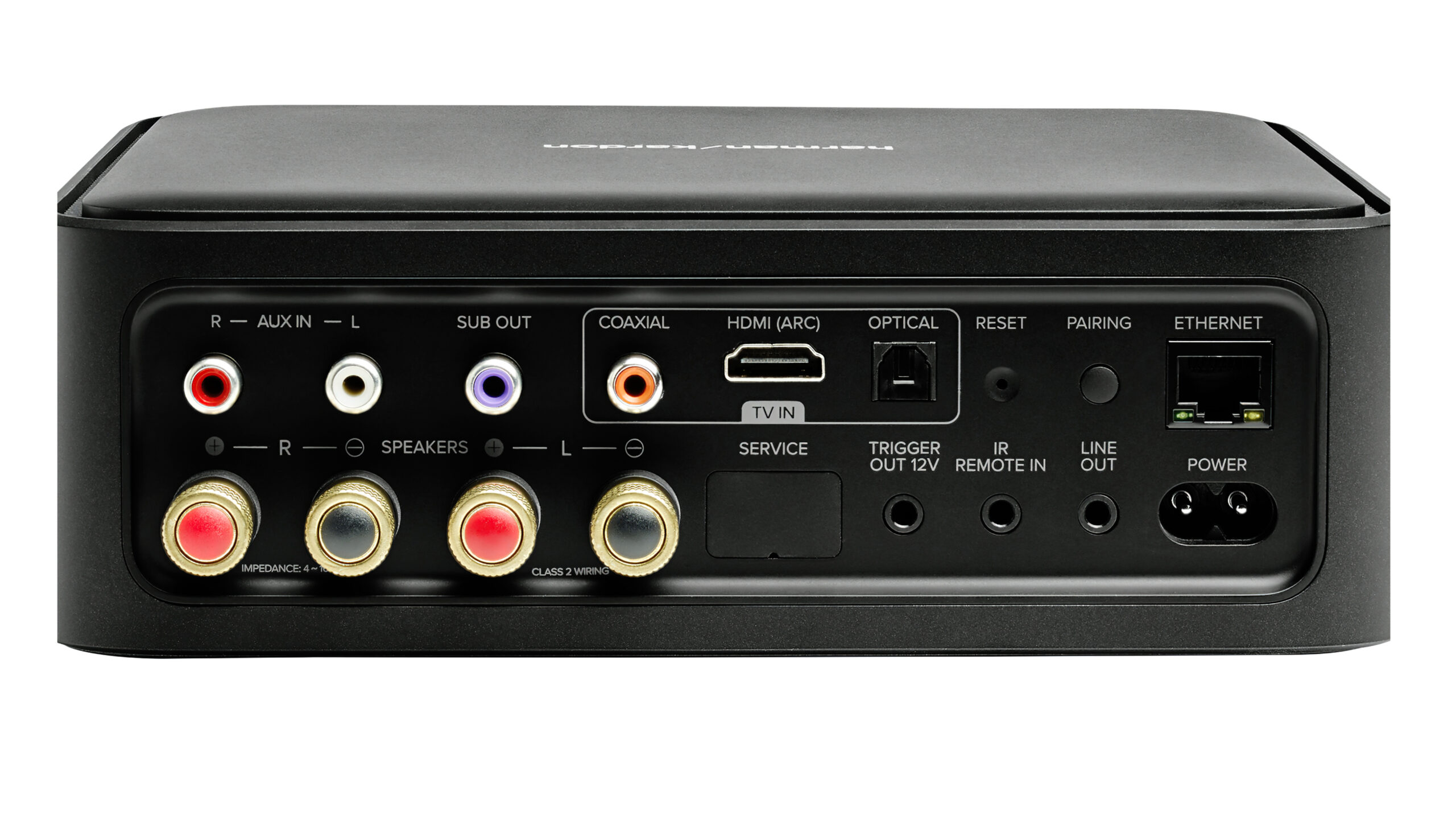 The sound of the Harman Kardon Citation Amp
It's understandable if you think all small streaming amps in this price range sound the same, but that's not true at all. For a start, not all are equally powerful, and some focus more on air and overtones, while others have better bass control.
The Citation Amp balances different abilities with conviction. It's both lively and entertaining, and has good weight in the bottom register.
Where the NAD Amp1 has nice, rich bass but lacks control when you turn it up, the Citation Amp retains control at higher volume levels. I have no doubt which one I would choose if the amp occasionally needs to play up to a party. Because here you easily get up to a danceable level!
There's a slightly more boomy sound in Olivia Rodrigo's voice than with the NAD and Bluesound, the sound is more direct with the Harman Kardon. But damn, the bass drum hits hard!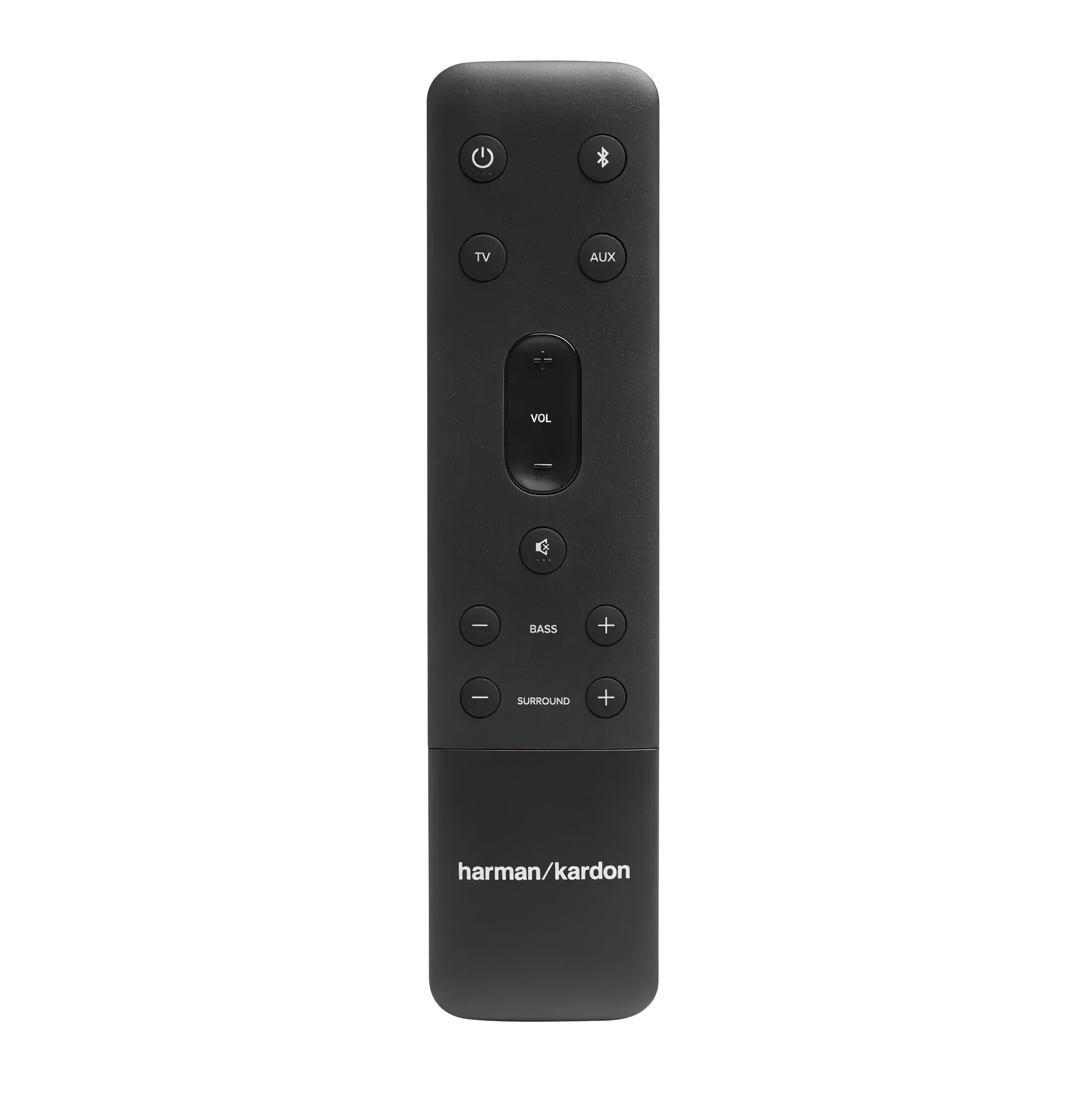 Conclusion
The Harman Kardon Citation Amp is neither big, complicated nor particularly expensive. One could therefore be led to believe that it is nothing special and will disappear into the crowd. But that would be a mistake.
The Citation Amp has enough power to drive speakers with reasonably hefty bass control, while being musical enough to really enjoy the music.
The amp does lack the resolution of the very best amps, but the overall experience is really good, and considering the price, we have nothing to complain about.
Also in this test
Marantz NR1200
A host of features
None in its class has the same connectivity options as the Marantz NR1200. It also sounds really good.
Lots of air and detail. Plenty of connections, including five HDMI inputs. Great streaming solution with HEOS.
We're missing a bit of punch.
Bluesound Powernode (N330)
Improved giant slayer
The tiny Powernode streaming amp from Bluesound has got even better and is definitely the strongest in its class.
More powerful than the others in the class, can play loud and powerful with excellent sound quality. Streams in HD quality, supports high-resolution MQA files.
However, it does not have inexhaustible powers either.
Cabasse Stream Amp
Steady Frenchman
Cabasse Stream Amp is not a new product, but it performs well in the modern streaming world.
Airy and detailed sound, big and detailed deep bass. Wide sound image.
Lacks some dynamics and can sound too polished.
Sonos Amp
Has become too expensive
The Sonos Amp is powerful enough to drive decent speakers. But the price has gone up too much lately.
Very user friendly. HDMI input. Powerful enough to drive serious speakers.
Lacks a little dynamism and raw power. Room correction does not work with third party speakers. Has increased too much in price.
NAD Amp1
All you need
The NAD Amp1 is small in size, but makes up for it with good, rich sound.
Pleasant warm sound with a fine sound bottom. Streaming with Chromecast is super easy. Extra plus for turntable input!
Could have had a tighter grip on the speakers, especially when turning up the volume.