The sound from my records sounded freshly washed and revitalized. It did not matter which pickup I used. An affordable Audio-Technica delivered sound quality I associate with more expensive pickups, and with an expensive Rega pickup it opened up even more, and a Ortofon pickup kicked open the door to a higher analog sky.
All due to an additional amplifier in the system. The Rega Aura MC!
If the starting point is a lavish turntable, and a ditto expensive pickup, it's crazy to save on the next link in the chain: the Phono step. Also called RIAA stage, turntable amplifier and phono amplifier.
They are built into amplifiers and receivers, or as separate units in all price ranges. From a few hundred bucks, to six-figure amounts, and all they do is correct and amplify the fragile signal from the pickup on turntables.
At Rega, they would argue that the picture is more complicated, that making a perfect RIAA amplifier is just as difficult if not more challenging, than making an amplifier.
Among many other things, the RIAA curve must be corrected with the greatest possible perfection. The low output voltage from a pickup – especially a moving coil (MC), requires a lot of amplification, which entails noise, distortion and problems that affect the sound negatively.
Custom Moving Coil
Therefore, it is natural that Rega, which is a recognized manufacturer of turntables and pickups, makes its own RIAA stages. Or phono steps. Since they also make quite expensive turntables and pickups, it is no wonder that they also make an expensive phono step.
Like this one. Aura MC is, as the name reveals, a phono stage exclusively for moving coil pickups, among them Rega's own, Apheta and Aphelion, but it can of course be used with other motorcycle pickups.
The same can be said about the Gryphon Sonett and Audio Research PH9, which costs a good deal more, but also has an entrance for MM pickups.
Setup and operation
Rega has, sympathetically enough, placed all the settings that need to be made, on the front. In others, they sit on the back, or under the lid, which then has to be removed to change something as simple as load resistance.
Here you can choose 50, 100, 150, 300 or 400 ohms, and adjust the capacitance in five steps from 1000 to 5700 pF. Everything from the front. No small switches that have to be tilted in combinations, or small resistors that have to be moved like puzzle pieces directly on the circuit boards,
Aura MC also has selectable gain of 63.5 and 69.5 dB, so that you can also use motorcycle pickups with very low output voltage. A button for mono, and one for mute, are also on the front.
There is no remote control here, but it is not necessary either. Some may miss an extra input, at least a balanced input, but Aura MC has at least unbalanced and balanced (XLR) line outputs. There is no volume control here, nor any digital output for external DAC.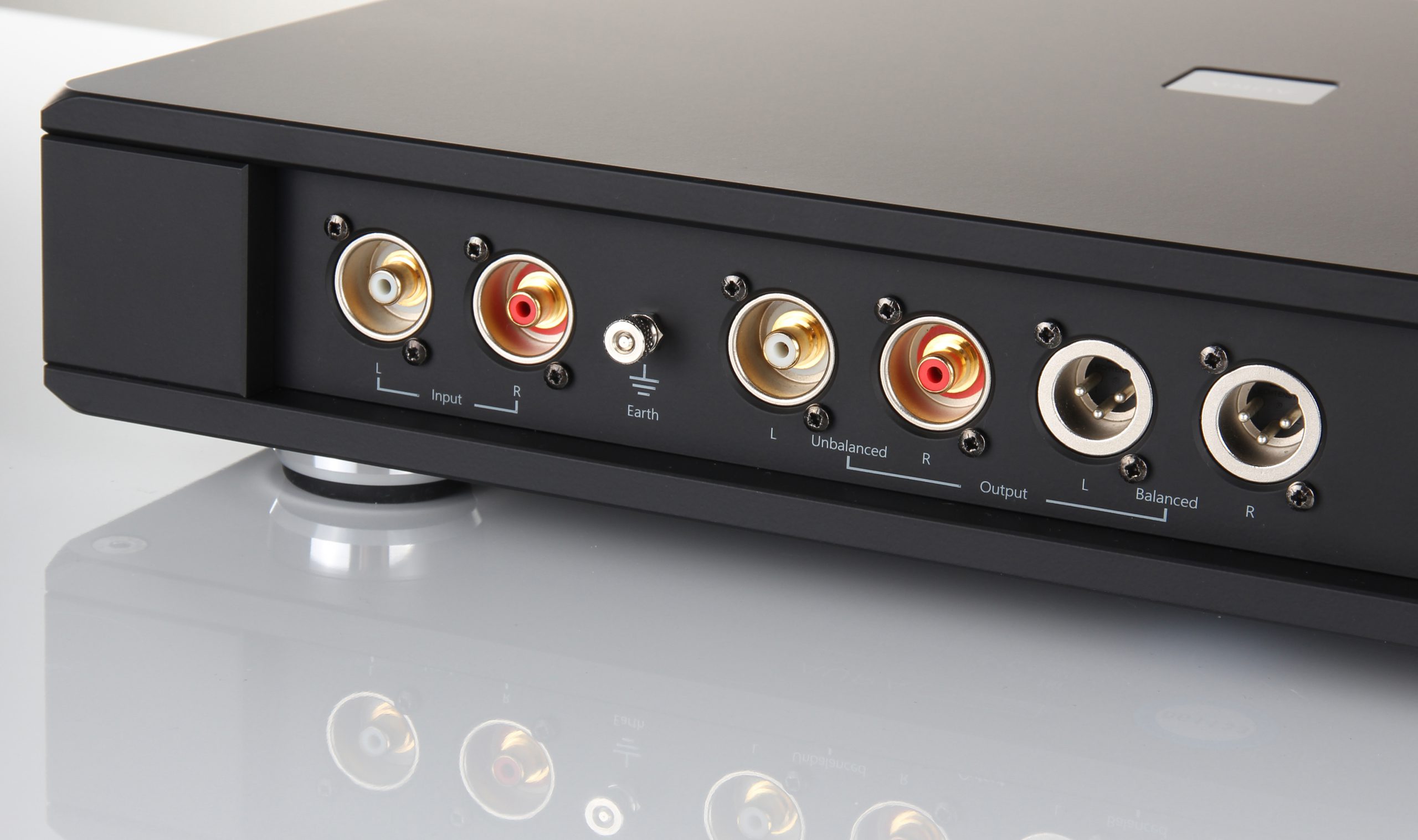 Symmetrical class A
For all signaling is pure analog all the way. Rega has chosen to make two symmetrical circuit boards, one for each channel. The signal is routed to a class A circuit with field effect transistors, where eq is passive on the highest octaves (highest frequencies on the RIAA curve), and a differential amplifier with class A, which runs active eq in the lowest octaves.
The component quality is high, and there is plenty of room for cooling, even if it does not get very hot. Despite the fact that the signal is amplified through a class A circuit without switching. Which is more energy intensive and less efficient, but provides lower distortion.
Rega says that they have opted out of the possibility of MM here, because it requires a double set of circuits, if one is to go up in the high-end sphere on sound quality.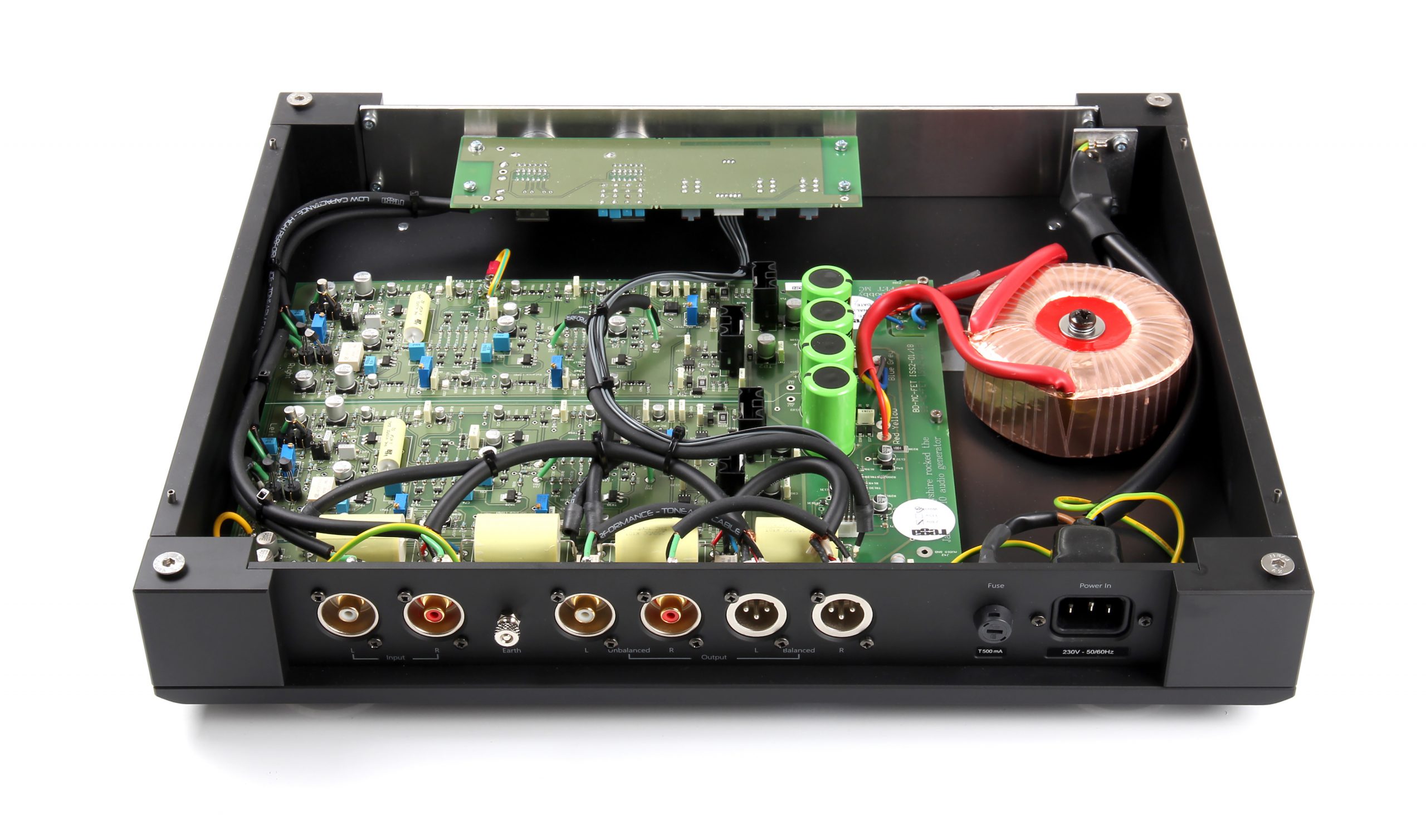 The Sound
For this is really high-end. You notice this whether it is the pig expensive Ortofon MC Anna's 0.2 mV voltage that is going through Aura MC, or Denon's DL-103R at a fraction of the price. I also tested with Ortofon Quintet S Red, Audio-Technica ART-F7, Rega Apheta 2 and Ortofon Cadenza Bronze.
No matter which pickup I used, the sound from the Aura MC was noise free. Completely noise-free. The music was painted on a black canvas, but appeared to be three-dimensional, rich, open and bouncy alive and dynamic.
Every time the needle sank into the grooves, it was with a dizzying expectation of what was to come. For Aura MC is a pure elixir of life for old and new records.
It presents the music with a driving rhythmic control and the bass reproduction is of the formidable kind. An Audio Research PH9, sounds a little slimmer, and places the listener a little further back in the concert hall, but it is also more dissolved and fine-meshed. Here you sit much closer to the stage, and it is also noticeable on the dynamics. Only the Gryphon Sonnet among those we have tested has better dynamic contrast.
That does not mean it is tame.
It sounds good in the timpani on classical music, and vocals such as. in an opera, is crystal clear. If anything, I would say that the sound is warm, and it gives instruments such as cellos, concert pianos and baritone singers an extra realism. At the other end, I experience the treble as very open, airy and perfectly focused. It may be a bit colorless compared to the PH9, which is in a different price range.
Conclusion
The Rega is far from cheap, although it costs almost half of the mentioned competitors' options, but it is worth all the money for those who want to get even more out of the vinyl collection. The only prerequisite for this to be magical is that you match the player and pickup to perfection. Rega Aura MC takes care of the rest.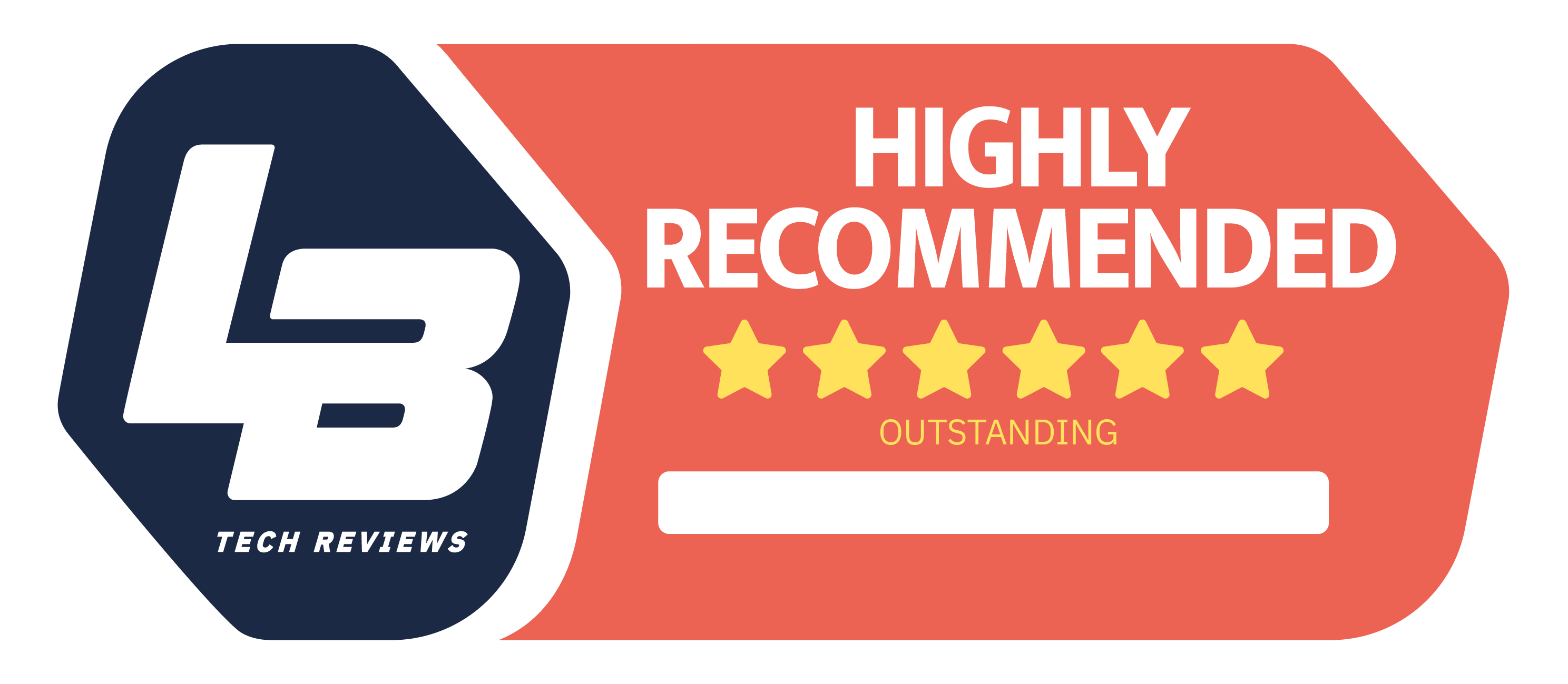 High End
We think
Full and dynamic sound, noiseless sound image and adaptable motorcycle steps. Worth all the money.
Does not work with MM pickups.