The modern version of the all-in-one system is significantly better than the system you remembered your uncle had in the 80's. Contrary to many people's beliefs, it is possible to pack both good sound and all the sound sources you need in one box.
Just look at the Naim Uniti Star. Here you get both CD player, streaming, HDMI, internet radio, multi-room and inputs for several audio sources. It is also possible to install a radio module with FM / DAB, or order the system with it built-in.
Uniti Star is as far from the classical music center the all-in-one facilities were, as it is possible to get, but at the same time it is as convenient and usable as they were.
In the 70s and 80s, all-in-one systems were the more budget-friendly alternative to a stereo system. You got a turntable, radio, cassette player and amplifier in the same cabinet. Together with a pair of speakers, these music centers were the entire family's stereo system. Many have stood with the hairbrush as a microphone in front of such facilities, and sang or mimed the hits of the time.
You can also do that with Naim Uniti Star. As it really turns off. You can certainly not plug in a turntable without phono steps, and of course there is no cassette player for miles around here.
But Uniti Star has almost everything else you need, and a little more.
Star is the middle model in Naim's Uniti universe. The half-sized Uniti Atom is a 40 W power amplifier and entry-level model, while the Uniti Nova is the flagship with 80 W power and a more refined power supply.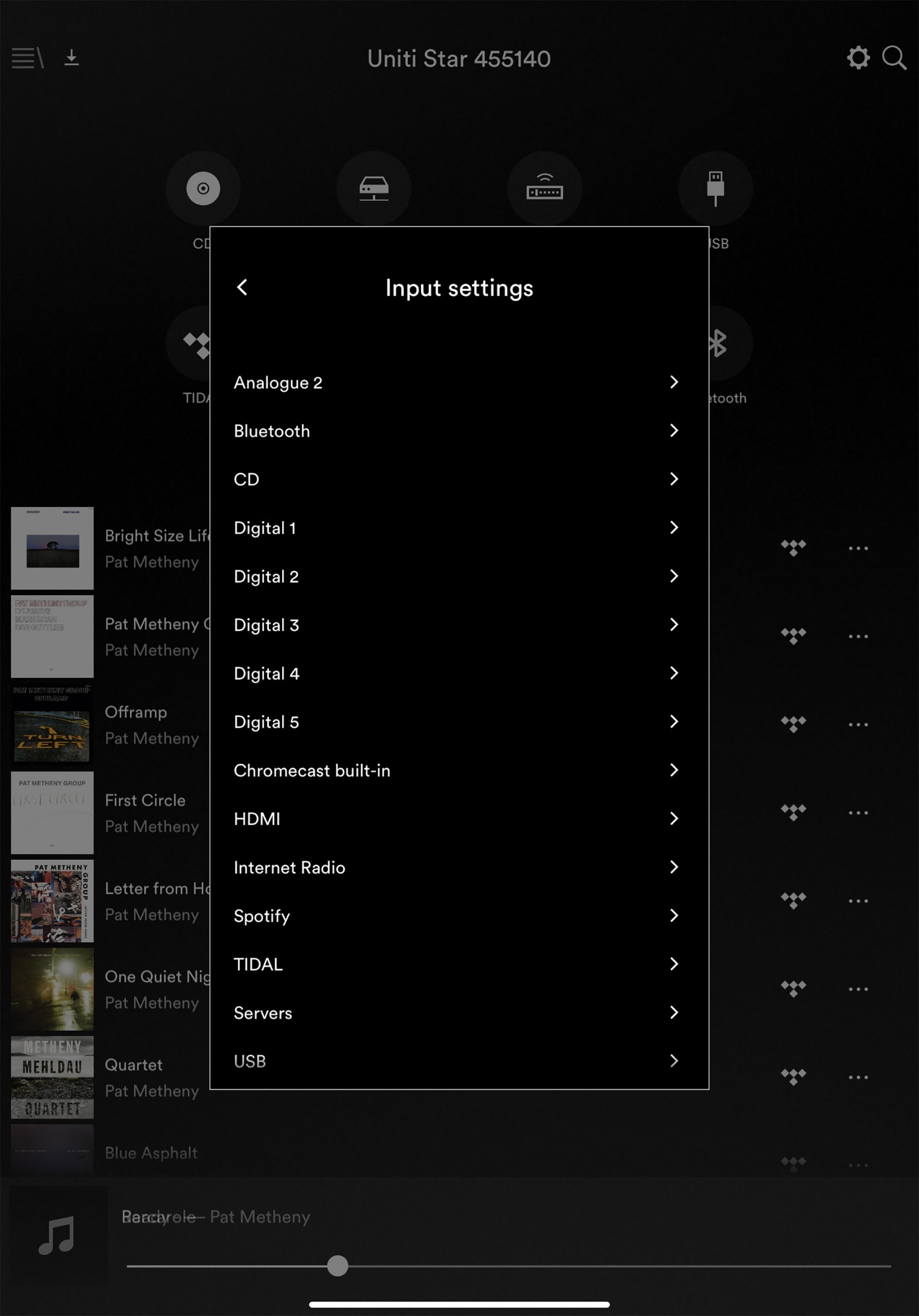 CD-player
With its 70 W and slightly smaller power supply, Star is a notch below Nova in price, but here you get a built-in CD player, with the ability to rip up to 20,000 songs to an external hard drive, bit-perfect and in lossless WAV or FLAC -format.
The Uniti series uses Naim's latest buffer technology and a 40-bit SHARC DSP processor. An in-house developed algorithm will remove digital jitter noise, and upsampling moves the noise away from the audible area.
Atom and Nova do not have a CD player, but can use the separate Naim Core as a CD ripper, but not as a CD player. Rip first, then play.
The Star version shares the same streaming platform, and with the aforementioned CD player, it fills a slightly different need. Many people still have the CDs standing in front, and you can play them directly here, and rip them for later playback, so that the CDs can eventually be stowed away. If you will.
AirPlay 2 and multiroom
But Star can play music from sources other than CD, and hard drive. It has Bluetooth aptX HD and Wifi streaming, Google Chromecast, Apple Airplay 2, internet radio and it can be controlled with Roon.
Multirom? Yes, that too. Up to six devices can be controlled from the app. A Star can flow to e.g. a Naim Mu-so, or an Atom in another room, and all this can be controlled with Naim's very well implemented app. Either on a tablet or mobile.
Like the other power amplifiers in the Uniti universe, Star has integrated streaming services such as Spotify and Tidal, and it supports virtually all audio formats.
The daily operation can be easily done with the nice remote control, with backlit buttons, or with the row of buttons next to the color screen of the device. Which, oddly enough, is not a color screen.
Do not put it in a cramped shelf by the way. Then you can not use the beautiful volume wheel on top. Move your hand over, and the indexes light up to show the volume level, squeezing your fingers around the big wheel just to experience the satisfaction of feeling precision mechanics.
The rest of the cabinet is of the same finished quality. Brushed, anodised aluminum, silk matt surfaces and glossy glass surfaces, give an exclusive impression.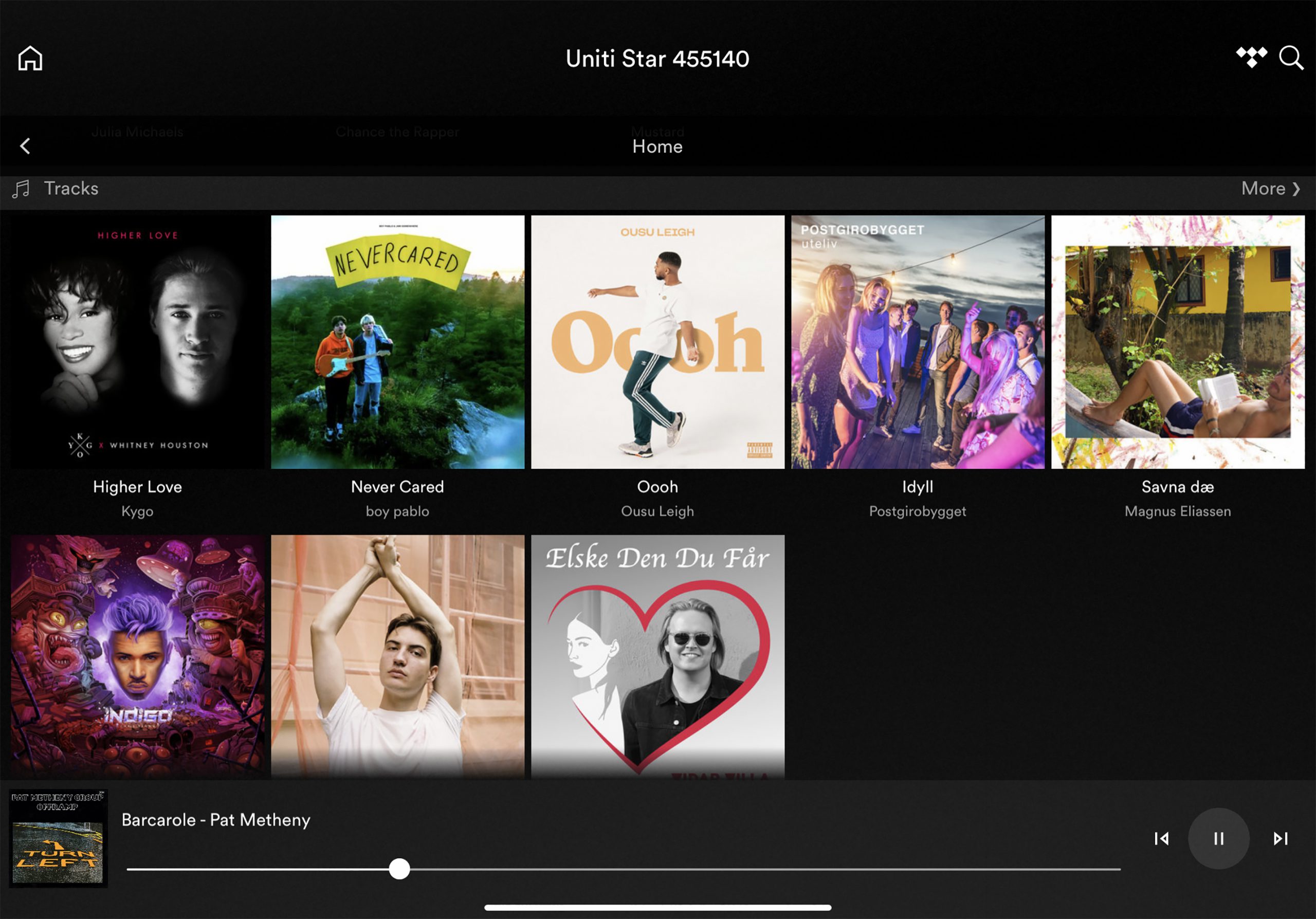 Radio?
Actually, you hardly need the radio module. Maybe those who only listen to national radio channels, but they are found in the huge selection of radio stations on the integrated internet radio. Where you can also save your favorites for later radio listening.
There are connectors for five digital audio sources on the back, two each of optical and coaxial plus a 75 ohm BNC connector, but there is no USB input for those who want to plug in the PC. There is also no turntable input here, so you need a player with phono steps built-in, or a separate one. If you do not choose to stream from a turntable with Bluetooth. For example, Yamaha's fine MusicCast Vinyl 500.
You can of course stream over the network via ethernet connected to Uniti Star, which is preferable for the best possible streamed sound quality, and then you have a CD player or hard drive, but also the option to play from SD card.
After all, the possibilities are many enough for most of us.
Let's not forget the HDMI input that has audio return (ARC), so that you can connect the TV audio to the system. If you do not choose to use an optical cable from the TV.
It is also worth mentioning that there is an output with variable volume. Which can be connected to a subwoofer, or a power amplifier if you choose to upgrade with more power.
Which I doubt many will miss. The old term Naim-watt, is alive and well here. The stated 70 W with power, matched nicely a Hegel H190 with 150 W power.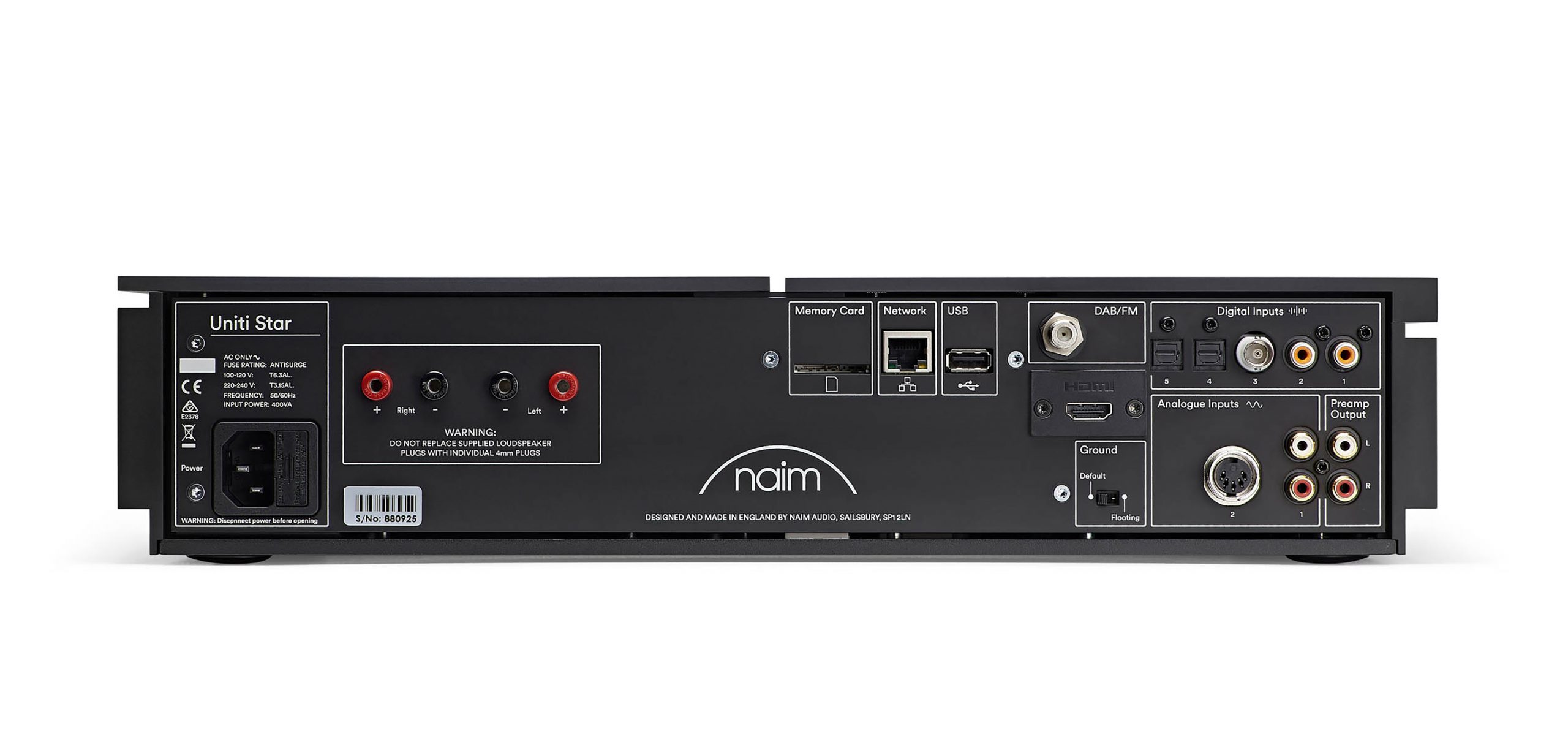 Refined, dynamic and sublime
Unitis Star got the edge on everything from Dynaudio Contour 20 and Special 40, to Klipsch Cornwall III, Piega Premium 501 and JBL L100 Classic. The amplifier thrived on all of them, but it was best with Piega and Dynaudio. They have a more neutral timbre, and it fits perfectly with the Naim amplifier's glowing timbre.
What a sound!
It reminded me of a McIntosh amplifier in the way the Naim amplifier gave the music substance. For example. A Decca recording with soprano Lise Davidsen, who sings Wagner's Tannhäuser, sounded razor-sharp and had lots of timbre even down in the octaves. But it did not sound overweight and sidekick, instead it was a sparkling dynamic (Wagner is known for pulling to), which especially the Klipsh and JBL speakers digged.
Me too.
The same thing happened on Private Investigations, from Dire Straits Love Over Gold. I may not have been prepared, even though I have heard the track countless times in 30 years, but when the guitars broke loose with Pick Wither's drums at the end, my chin fell to the floor.
You erase time for a dynamic!
On Khalid's latest album, Outta My Head, with John Mayer on guitar and in duet, sounded really fat. Perhaps especially on the JBL speakers, which grew much larger acoustically, and in a way came as a bit of a surprise to the undersigned. But more on that in another article.
The biggest advantage of the Naim amplifier is that it has everything in one place, easily accessible to anyone who wants to integrate an easy-to-use hi-fi solution in the home, and can think of expanding with more Naim speakers or amplifiers, in a multi-room solution.
The stated effect is just to laugh at, because Uniti Star has a torque and an effect curve that would make even Porsche's Mezger boxers envious.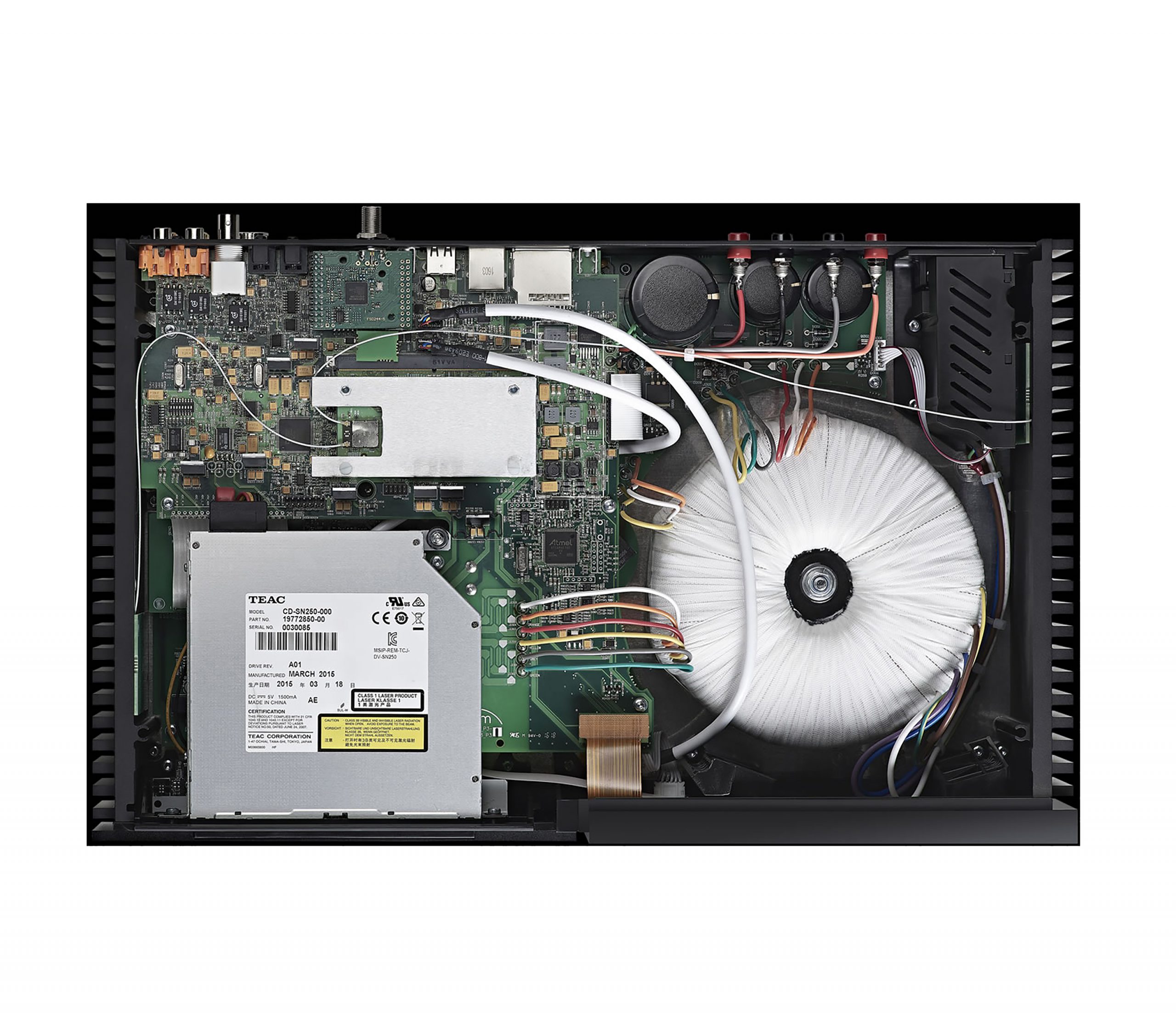 Compared with
It sounds light-legged, effortless and exceptionally open. Compared to a T + A R1000E, there is more depth in the soundscape and more air around the performers. It comes out well on e.g. ECM's live recording with the Keith Jarrett Trio, where the Naim amplifier places you right on the edge of the stage, while the T + A amplifier moves you to the back of the room.
Aside from the most heavy-duty speakers, I definitely think the Uniti Star is capable of blowing some star dust over most of the speakers out there. It is rare for an all-in-one facility to play as refined, natural and vibrant as this.
Conclusion
Naim Uniti Star is not without flaws. USB, turntable input and touch screen, for example, but the objections fade in the face of the simple operation, for such an advanced device. Naim's app is the best you can find, and the term Naim-watt is not a myth, it really is. Because you will not find a more well-playing, powerful and better-executed facility in this price range. Despite the high price, and some small objections, the Uniti Star is the best you can find in this class.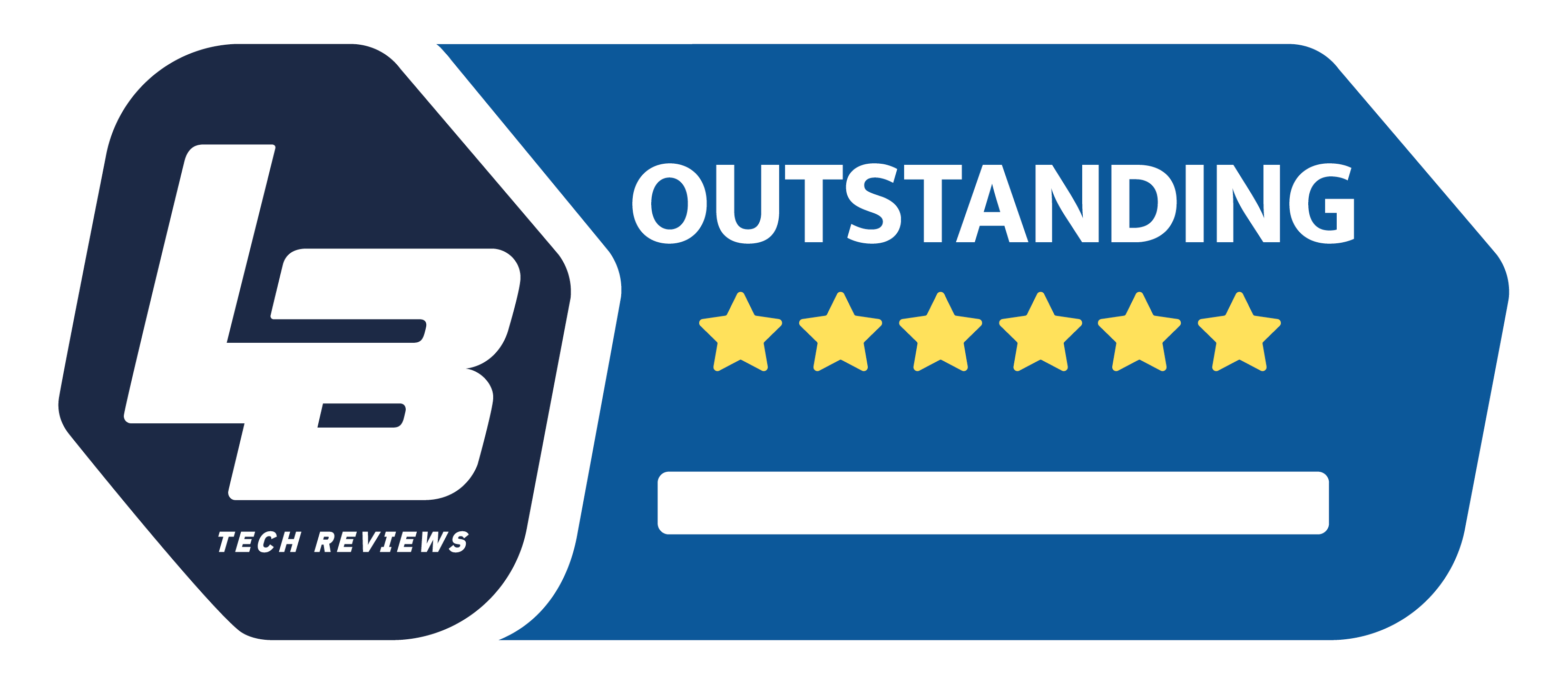 Premium
We think
Outstanding sound quality with everything you need on board. Excellent app management, impeccable quality, and future-proof.
High-end price. Missing turntable input and USB input.