Matrix Audio has set out to pack big things into a small package, with the Element M2. It has a host of digital inputs, and both HDMI ARC and USB DAC inputs are available, in addition to coax and optical. A separate I2S input is also available in the form of an additional HDMI port.
Element can stream most essential music services, including Spotify, Tidal and Qobuz (but not Apple Music), as well as internet radio. Spotify and Tidal also have a so-called Connect feature, which means you can simply find the Element M2 as a sound system directly in the Spotify or Tidal app. This means you don't have to think about the Matrix app MA Remote.
You also have the option to stream both Tidal and Qobuz in the MA Remote, and here the option to add your music library of downloaded files also opens up. The app has a nice layout, but we miss, among other things, a search function for internet radio, and streaming music is generally a bit more complicated than we'd like. During the test period, we used Roon and Tidal Connect the most. Moreover, the MQA format is also fully supported, with resolutions as high as 384 kHz.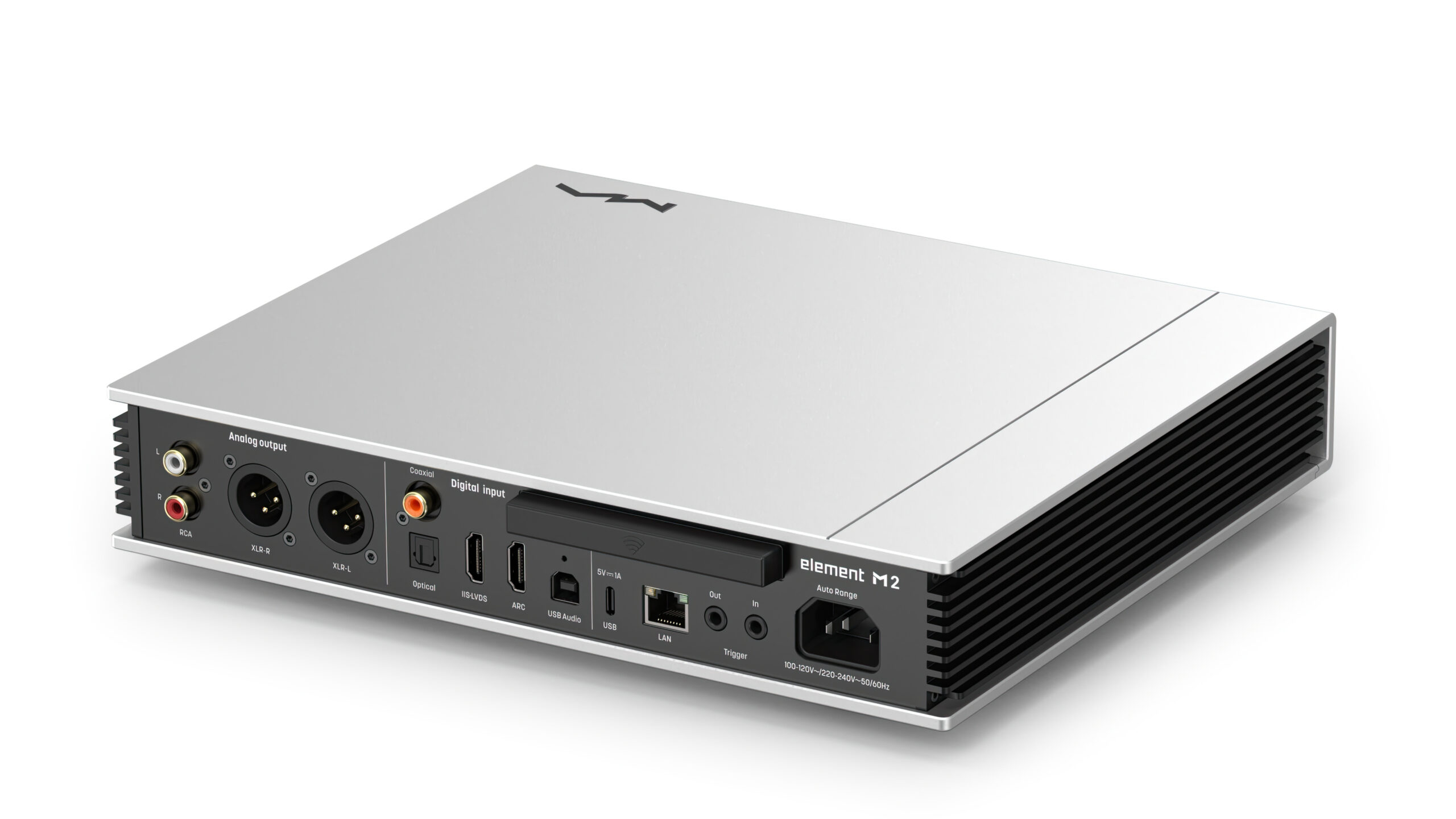 Matrix Audio Element M2 in practice
Connecting the Element M2 is quite simple, except that the virtual keyboard on the touchscreen gets very small when you have to enter the Wi-Fi password. Fortunately, this only needs to be done once.
Once the player is up and running, most everything else is easy. You can choose whether the output should be variable or fixed, and whether it should automatically mute when you plug in a set of headphones.
The sound is as it should be in this price range: a nice and well-resolved sound structure with fabulous power in Jan Gunnar Hoff's piano, placed in a large room that spreads well beyond the physical location of the speakers.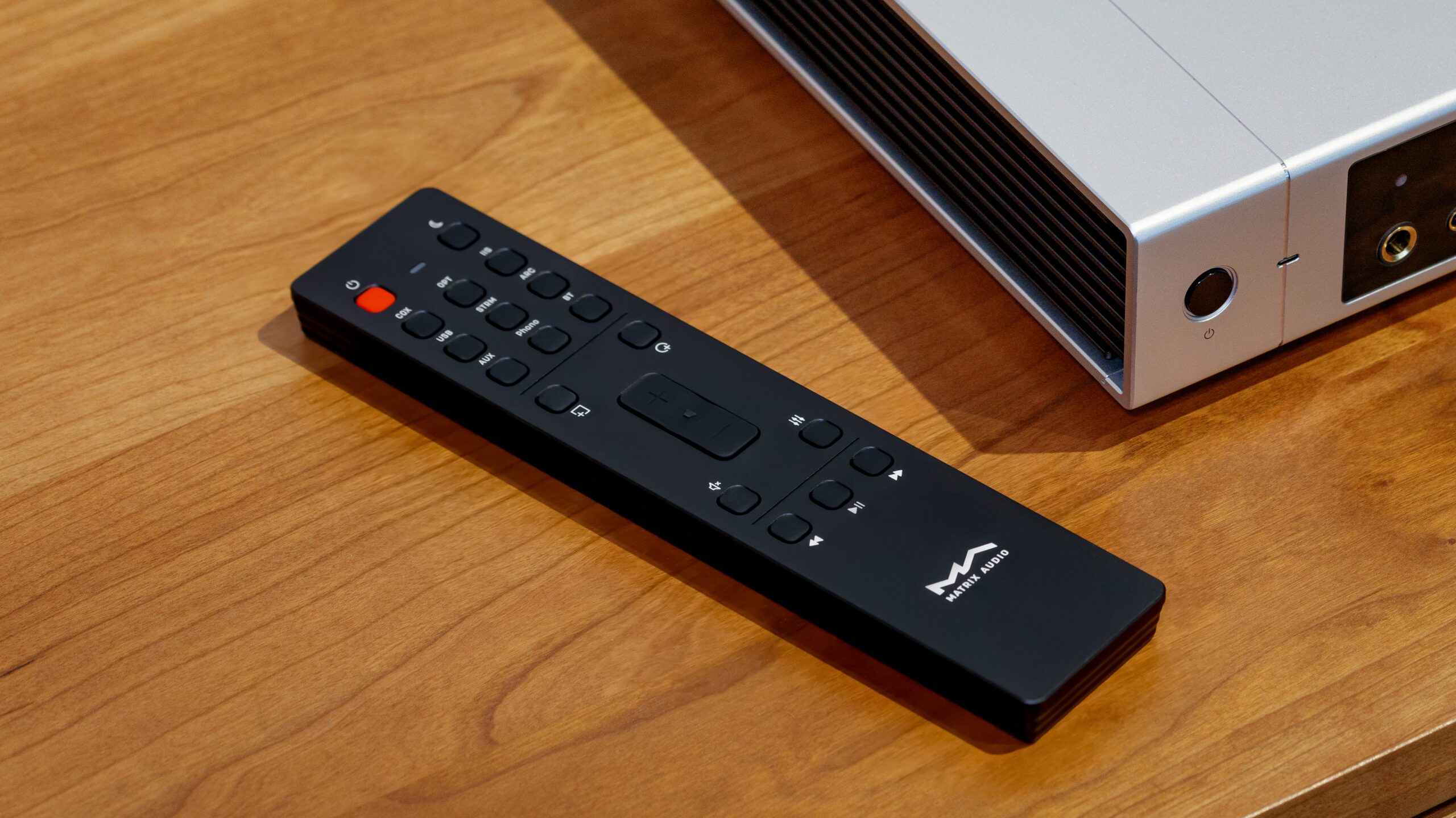 The bass is tighter here with more punch and power in rhythmic music than with Wattson Madison. We're not on par with Naim, but it's not far off. The space in the soundstage is experienced as slightly larger here than with the Naim ND5 XS 2, but the dimensions are still some way off the Auralic Altair G1.1.
Taylor Swift's lovely ballad Exile by Bon Iver rings out beautifully in the room, and her voice has plenty of air. Justin Vernon's guest vocal in this duet also stands out big and beautiful from the Audio Physic Spark in its latest incarnation, powered by the McIntosh MA9500, and with the Element M2 connected with balanced XLR cables.
We could have easily lived with this player in our own living room! Again, there's not the same depth as with the Auralic, but the overall experience is very good.
Conclusion
If you want support for as many music services as possible, and you want to connect both your computer and TV digitally, then you should definitely consider the Matrix Audio Element M2. It offers on most of what you could want from inputs, and whether you subscribe to Tidal, Qobuz or even Spotify, you're well covered. Roon users can also rejoice that the player is Roon Ready – and it even has full MQA support.
Sound quality is very good, just as it should be in this price range. Here you have an all-in-one product that will give you plenty of pleasure! Even if the app could do with more options.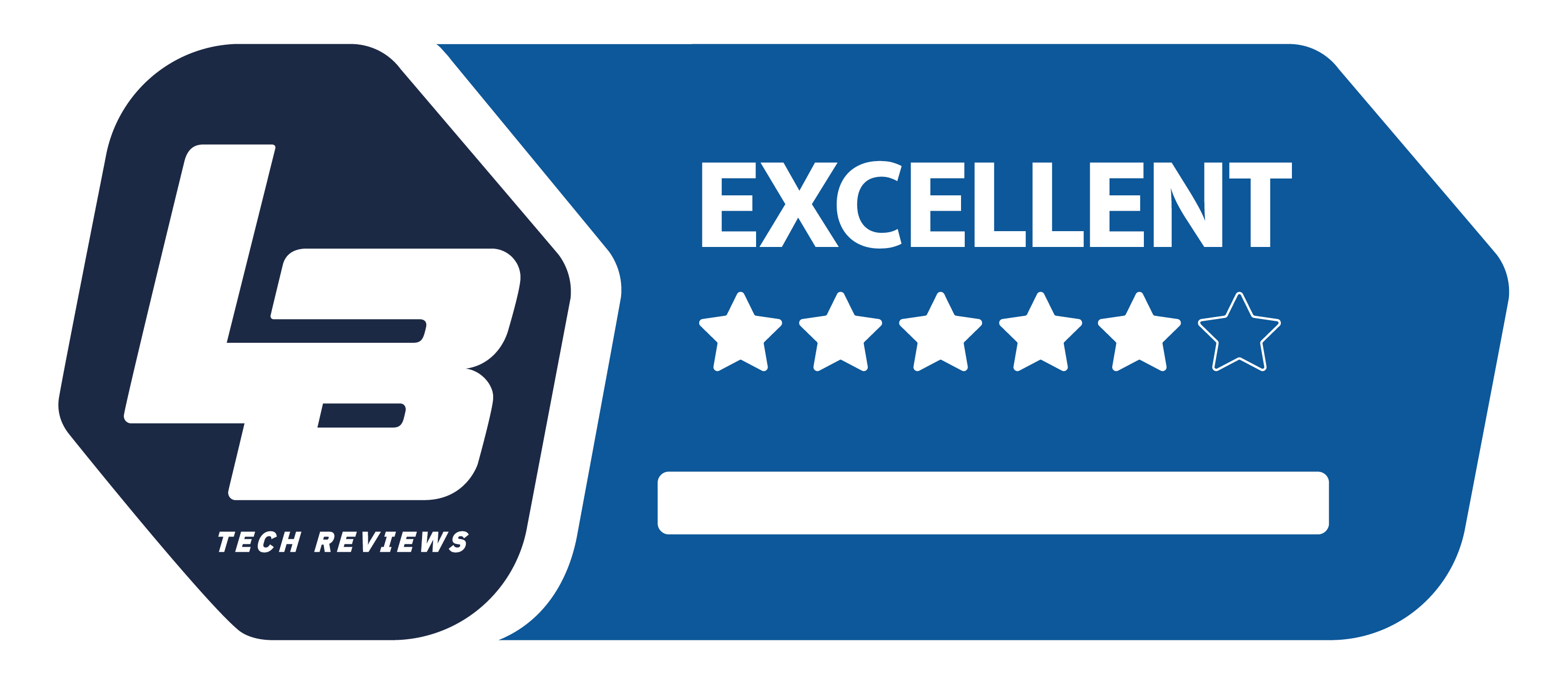 High End
We think
All the connections you could dream of, including HDMI ARC and USB DAC inputs. Supports both streaming and music stored on the network. Great sound.
The touch screen on the front is functional, but barely big enough to operate properly. Typing the password is difficult. The app is not as elegant as it looks.