Geir Nordby
Published

2020-11-16 - 10:00 am
Fabulous world-class sound! Once the room optimization is in place, it sits like a shot. One can invest in future upgrades and keep the product completely up to date.
Setup and room optimization via PC or Mac is demanding to get acquainted with. Can advantageously be done by a professional.
Specifications
Type: Network player
Services: Spotify, Tidal, Qobuz TuneIn, Calm Radio, AirPlay, DLNA / UPnP
Wireless Wi-Fi: No.
Inputs: 3 HDMI 2.0, 1 coaxial, 2 optical, XLR analog
Outputs: 1 HDMI 2.0 (ARC), RCA and XLR analog
Formats: FLAC, ALAC, WAV, DSD (64/128), MP3, WMA (not lossless), AIFF, AAC, OGG
USB-DAC resolution: 24-bit / 192 kHz PCM
Control: iOS and Android app
Other: Space Optimization, Exact Link
Colors: black or silver
Weight: 8.6 kg
With Scottish Linn, you do nothing halfway. Their motto has always been that the music should be released from all influence, and hit the ear in its original form, just as it is on the recording.
This philosophy culminates in the best and most expensive Klimax series, which is among the best products that can be bought for money.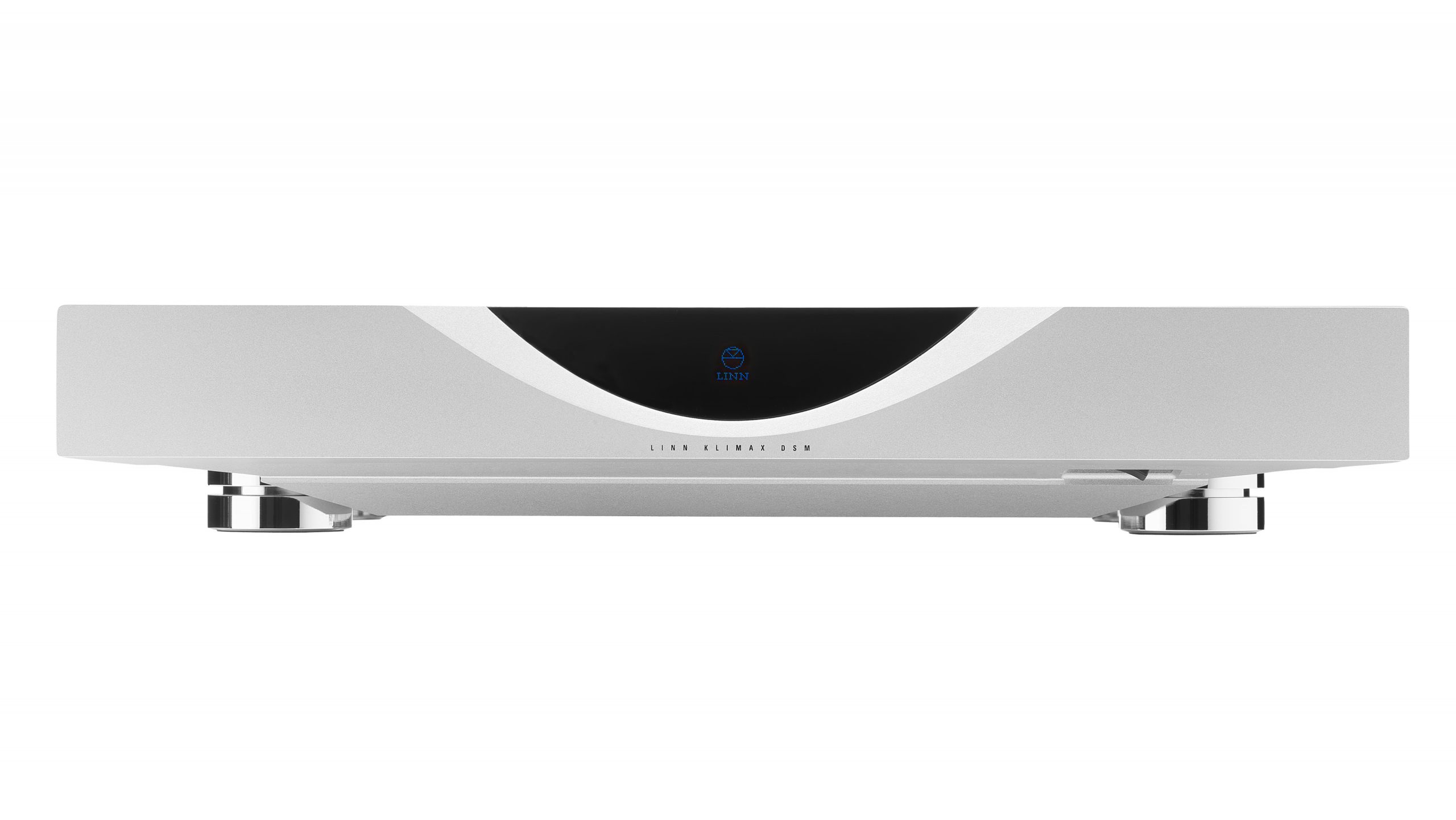 Today, there are very many hi-fi producers who claim a sound "true to the original", but there was a time when Linn was almost alone about it. While the competitors fought over who had the most watts and the warmest, fattest sound, Linn wanted to strip the sound image from excess fat, so the listener instead got closer to the music.
The philosophy has always been the same, whether it is amplifiers, turntables or CD players – or the modern media players. Like the mouthwatering Klimax DSM. Milled out of a block of aluminum, and which despite its slim and ultra-elegant appearance weighs a solid 8.6 kilos.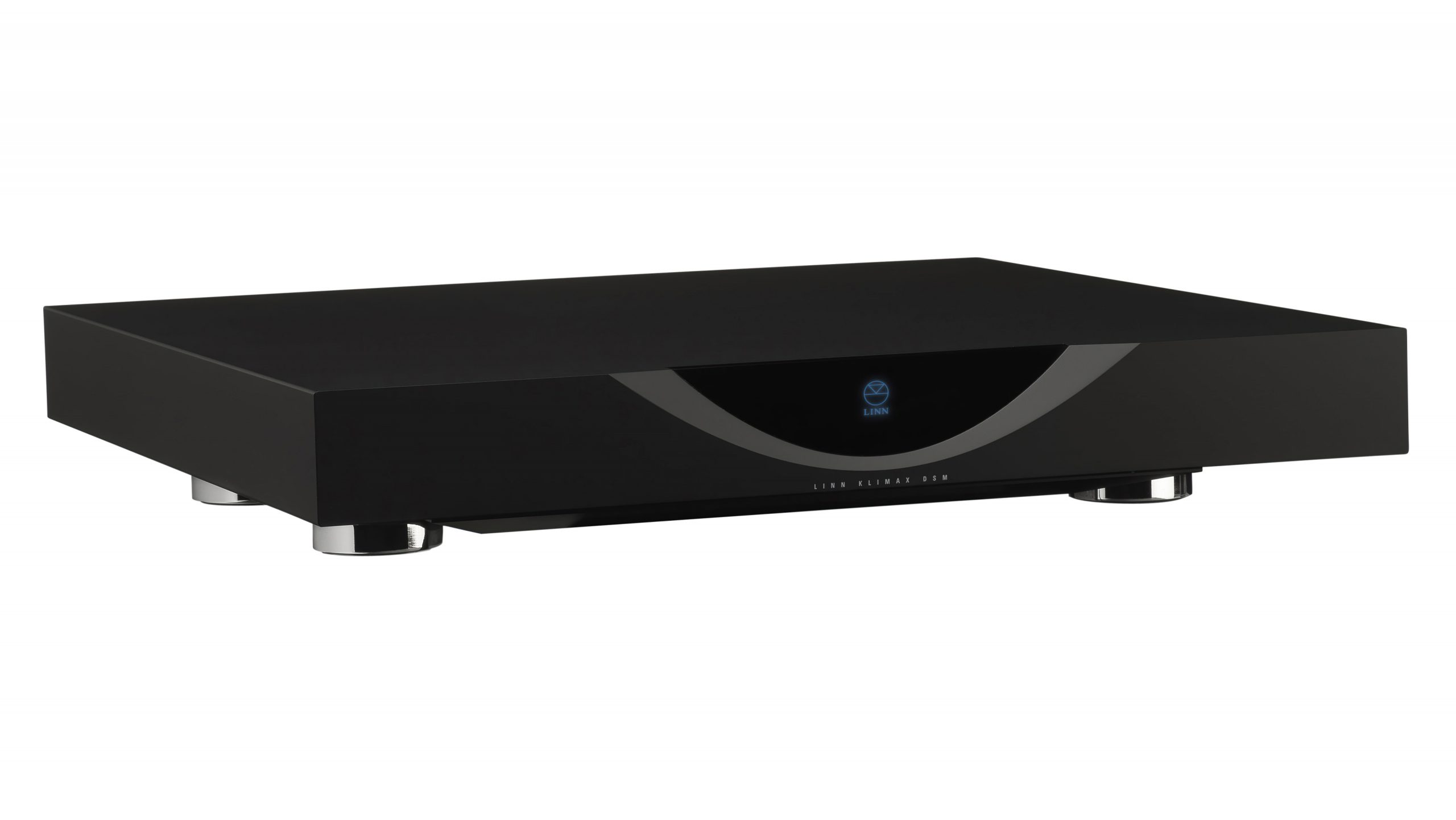 New digital circuit
In the latest edition, the product is called Klimax DSM / 2, which has existed since 2018. The difference from the previous version lies in the new Katalyst digital circuit, with the AKM AK4497EQ DAC chip as its beating heart. This has a significantly lower noise floor than the previous DAC from Wolfson.
The noise floor is vanishingly low (-131 dB), and the new DAC in theory supports resolutions up to 32-bit / 768 kHz. For some reason, Klimax DMS does not accept music files higher than 24-bit / 192 kHz. Everything above this is sampled down, after which they are probably sampled again before the DAC. This seems like a limitation, but it becomes highly theoretical as the Klimax DSM, which we will soon experience, sounds fantastic. For the sake of clarity, DSD files are also supported, up to 5.6 MHz sampling frequency (DSD128).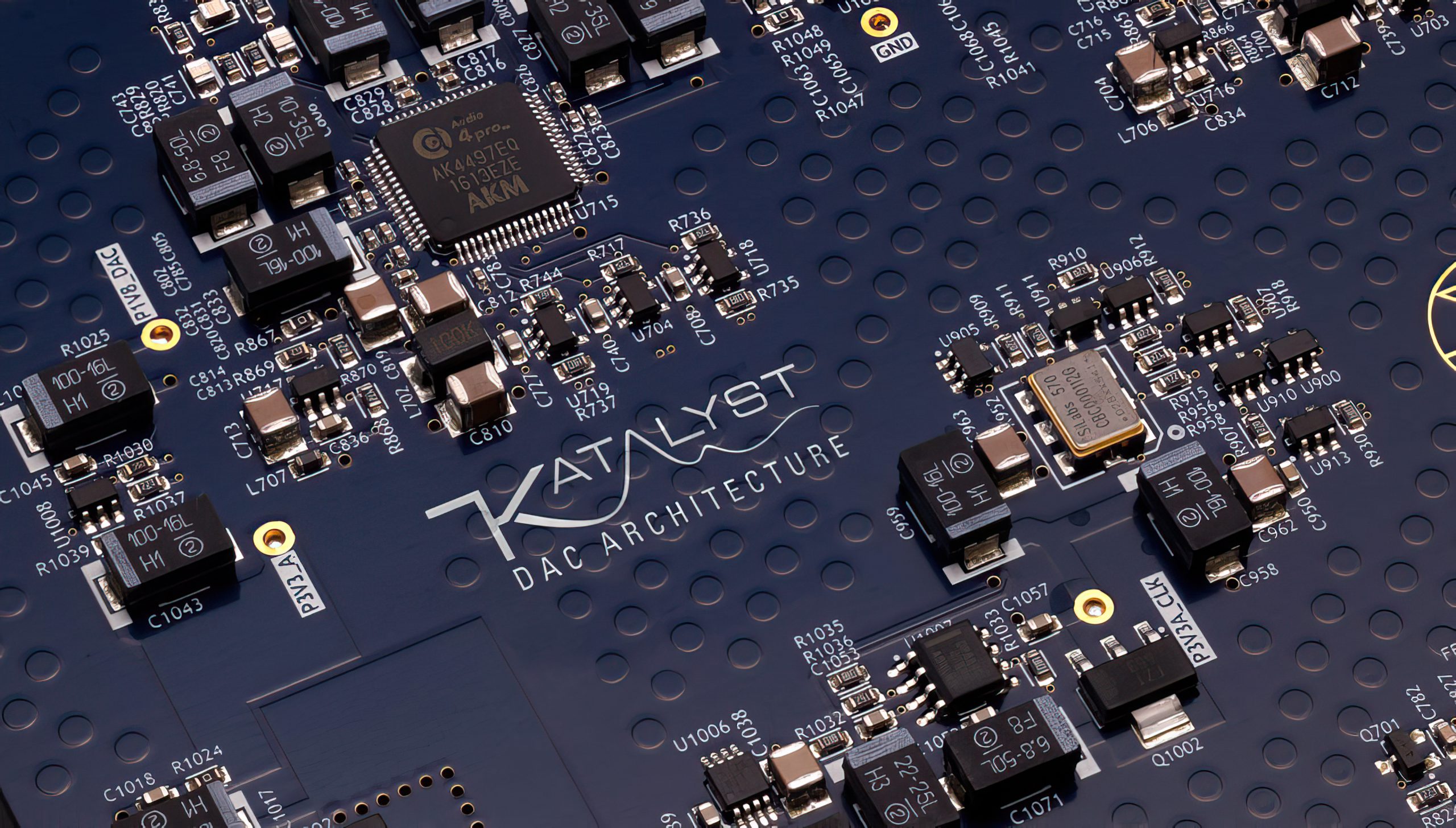 Klimax DSM: A source for everything
Linn Klimax DSM is a media player with most of what you might need of inputs. Including both coaxial SPDIF input and two optical inputs, and even three HDMI inputs. These are type 2.0 and support 4K video up to 60 fps (Hz), so you can connect a game console or Blu-ray player through the Klimax DSM and take advantage of the goodies it can offer on the audio side. It does not have HDMI 2.1 and does not support 8K or 120 Hz on 4K video. It does not need it either, since the HDMI output has audio return. This allows you to instead, in the simplest way, extract the sound directly from the TV.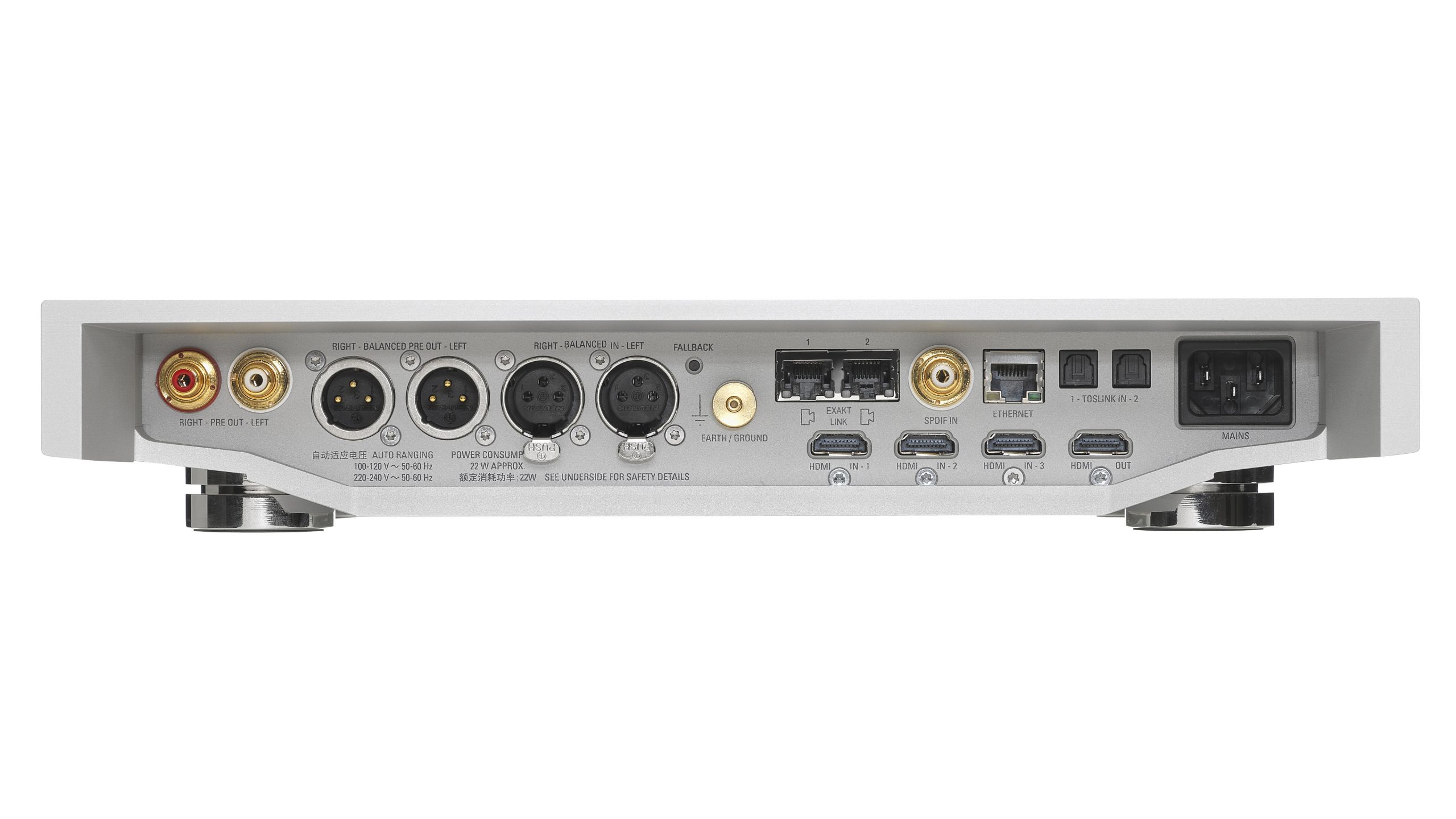 If you presumably want a minimalist player without video at all, the product is called Linn Klimax DS. The price is surprisingly the same by opting out of the video circuits. In other words, DS is exclusively for the purists.
When it comes to streaming services, support is somewhat limited, but both Spotify, Tidal and Qobuz are in place. The same is true of AirPlay, so if you subscribe to other services (eg Apple Music, YouTube, Amazon Music) they can be streamed this way. Tidal's new Connect function, which allows you to use the Tidal app directly on your mobile, is not supported, and I have not yet received a good answer from Linn as to whether this is on the way.
Locally stored music can be played via the Linn app for iOS or Android, or use another DLNA / UPnP app. You can also use Roon. You must then activate full Roon support in Linn Konfig, or Roon will use AirPlay.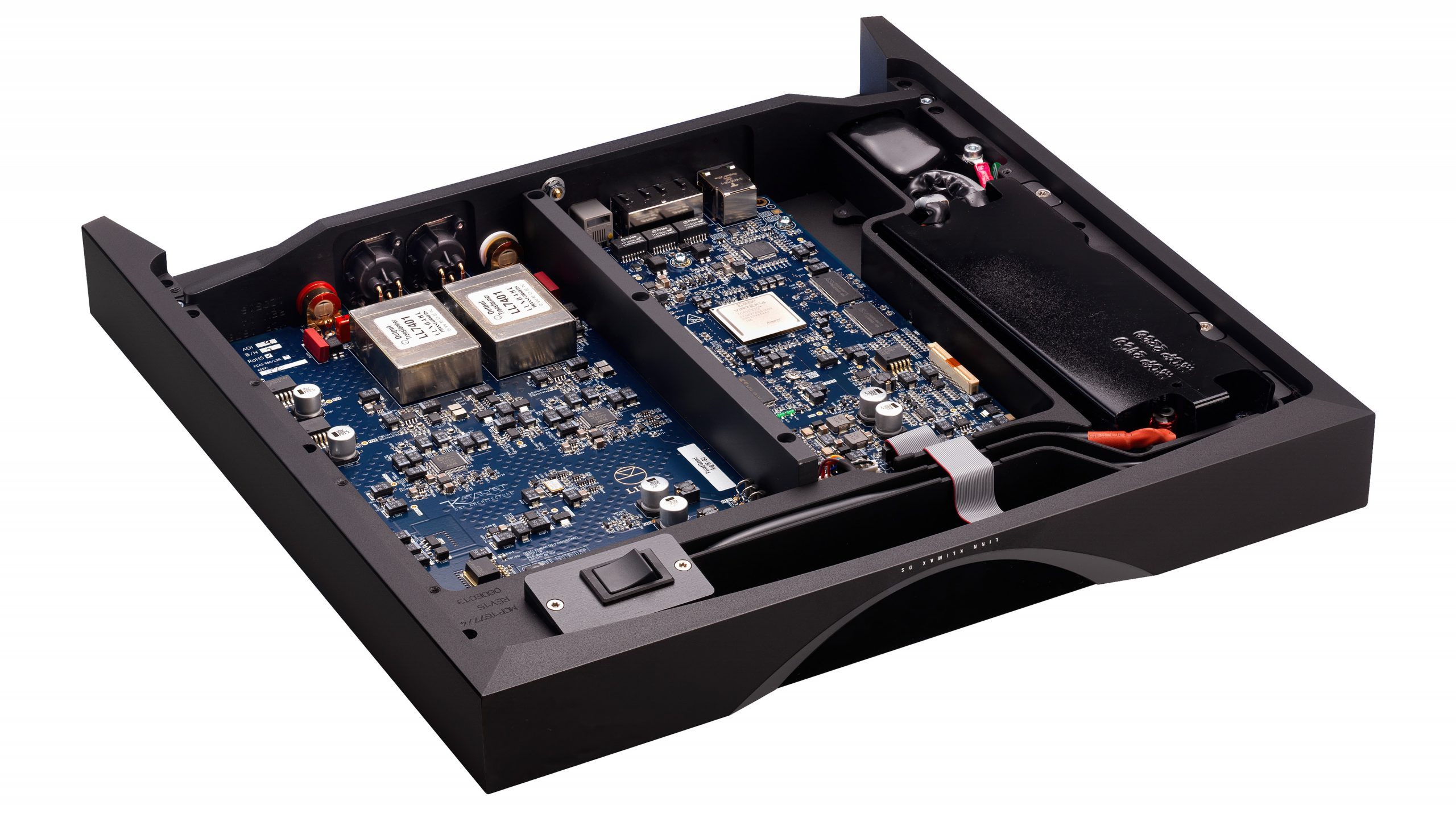 Room optimization
An ace up your sleeve on the Klimax DSM is that it can optimize the sound for the placement of the speakers in your particular room. Linn calls this Space Optimization, and it requires opening an account on Linn's website and then clicking Manage Systems. Here you register your product, and then you can go through a comprehensive process.
Start by choosing speakers. If Linn has your speakers in his list, the speaker response is stored in the database, so that the system can be optimized for that particular speaker model.
You get the best result by first listening to the speakers' best placement in the room, and take this as a starting point. You can also tell the layout that you need to place the speakers differently, if for aesthetic or other reasons you need to have them closer to the back wall or elsewhere.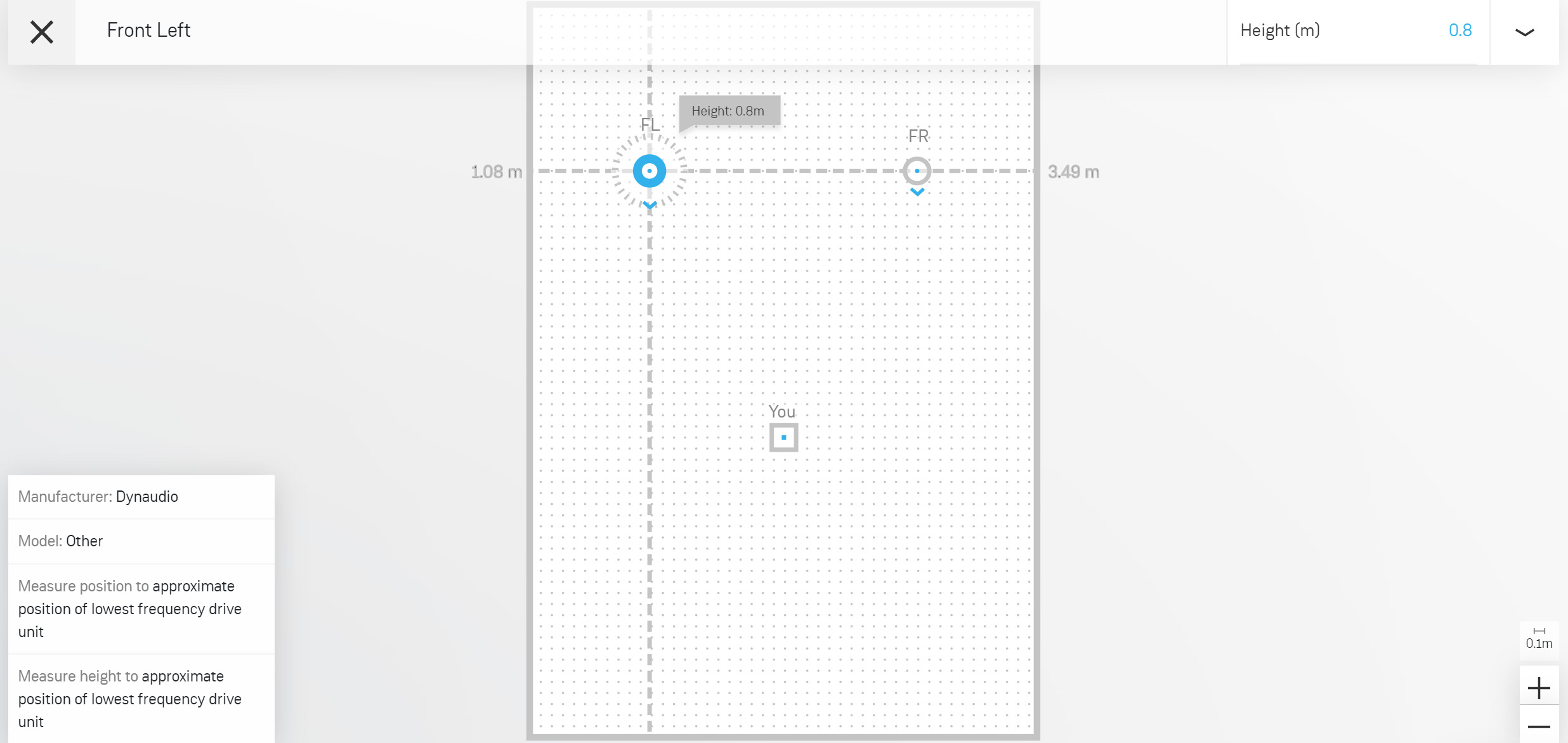 Draw the room
Then you have to draw up your room. Length, width, height, and possibly several corners of the room, for example, are L-shaped. The only thing you can not do – so far – is to draw sloping roofs. If you do not have the floor plans available, you should invest in a laser meter for the simplest possible job.
You should also choose material on the surface, whether you have windows or doors and the like. This is a comprehensive process, where it is important to keep your tongue straight in your mouth so as not to forget anything. The interface is quite heavy, and some pieces of information feel easy to overlook.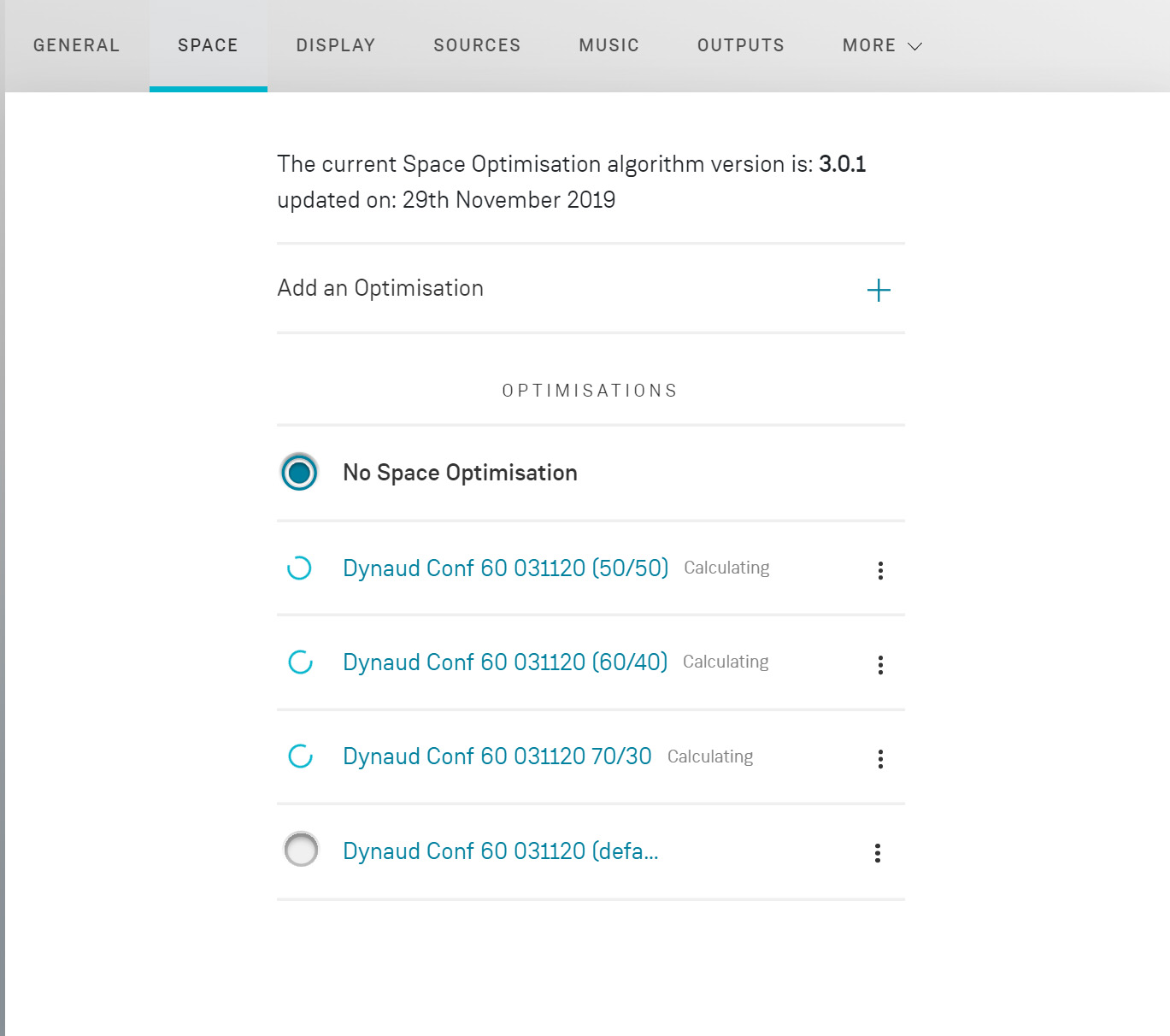 Ekstern datakraft
When all is done, the system should perform the necessary calculations, and this requires much more computing power than a regular laptop handles in a reasonable amount of time. The measurements are therefore sent via the internet to a large and powerful computer, which makes the calculations and sends them back to you. While saving the optimization filter (it takes some time), you can make modifications such as adjusting the balance between frequency linearity and timing, and save several different modifications. Then you can try to switch between the different filters that are stored, and finally come up with the most well-sounding result.
"The climax paints the night sky blacker and the stars brighter."
This is a really time consuming process, fortunately Linn's dealers offer to come to your home and set up the system for you the first time. I personally would say yes to this, and seriously consider paying the expert to come back if, for example, you buy new speakers.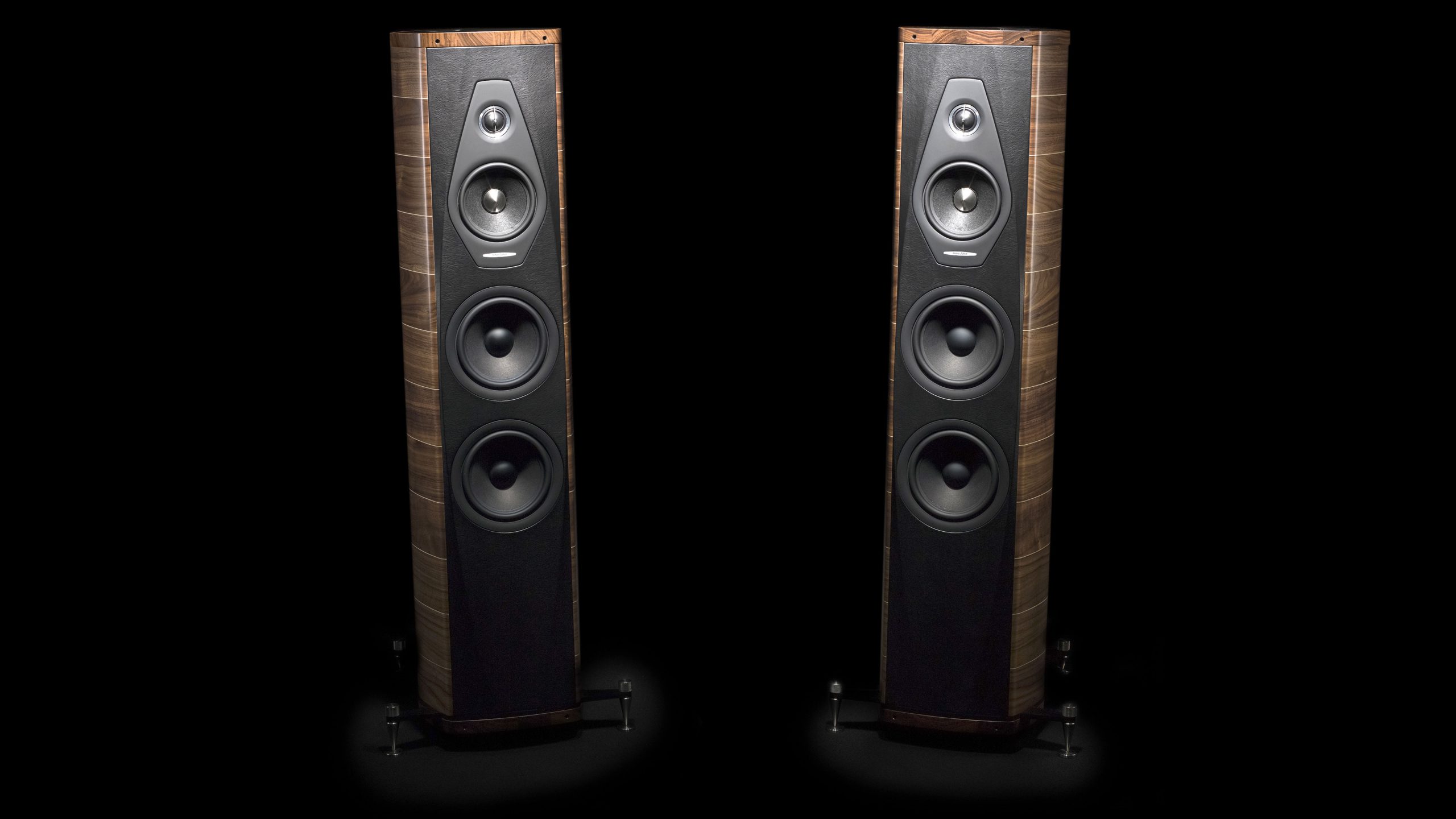 Dream sound with Sonus faber
A media player for almost 20,000 must of course sound fantastic, even without aids such as room optimization. And I really doubt if the old trotters Sonus faber Olympica III have never sounded as good as now.
The speakers are a good match with our faithful, now 12 year old, McIntosh MA7000. I usually play music with the best I have on hand, and that often means the Hegel DAC HD30, with Roon on the laptop as the sound source. Compared to Linn Klimax DSM, however, the competition is not strange. The climax paints the night sky blacker and the stars brighter, and the voice of Brandy Clark in the country ballad Same Devil comes out into the room in an even more convincing way.
The McIntosh is forced to reproduce a less blurred sound image than it is used to. It is far from neutral, rather overly warm and on the verge of "slow". But with Linn in front, the music shines more than I am used to from that edge.
It opens up even more with the Hegel H590, which is a better amplifier in every way. Does it sound better through the Klimax than the built-in DAC in Hegelen? To begin with, I'm actually not entirely sure that this is the case, as the integrated Hegelen sounds shamefully good with the USB input. But, yes, there are probably a couple more pieces that fall into place with the Klimax connected to the XLR inputs.
The video above provides a review of space optimization.
Optimization on
So far, the music has been played with the optimization turned off. So what when Space Optimization gets to swing the wand?
Let me first point out that Linn's brand ambassador Guido Schuetze stubbornly claimed during a web meeting that the algorithms only fix the bass below 80 Hz, and do not touch the audio signal above this. Then one can quickly imagine that there can be no strange differences. One could not be more wrong. First of all, there is so much going on that it is difficult to find the best settings. I personally had to adjust the safe 20 times before I thought it was optimal according to my preferences, and it takes time to make calculations and save for each setting, and then to decide which one works best.
On the verge of magic
But when it's done, it's on the verge of magic what's happening. It can at first be experienced as if the music is being robbed of bass. A "party hump" in the bass that our room normally makes is now gone. This means that you have to turn to hear the music again. But nothing of real information is gone. What is on the recording, it comes out.
What is gone, however, are the standing bass waves in the room. They are also removed in a far more natural way than most room correction systems with a measuring microphone can handle. And since you have not measured with a microphone, but calculated based on geometry and surface characteristics, the optimization works for the entire room – not just where the microphone has been placed. It's unusual. But as you get more used to the sound, it becomes addictive.
Even though officially only the bass is corrected, voices and instruments come out better. It seems that the phase response is better, and the stereo sound image is more open and better defined. There is nothing in my experience bank that indicates that only the bass has been corrected, but I have to let the doubt benefit Linn.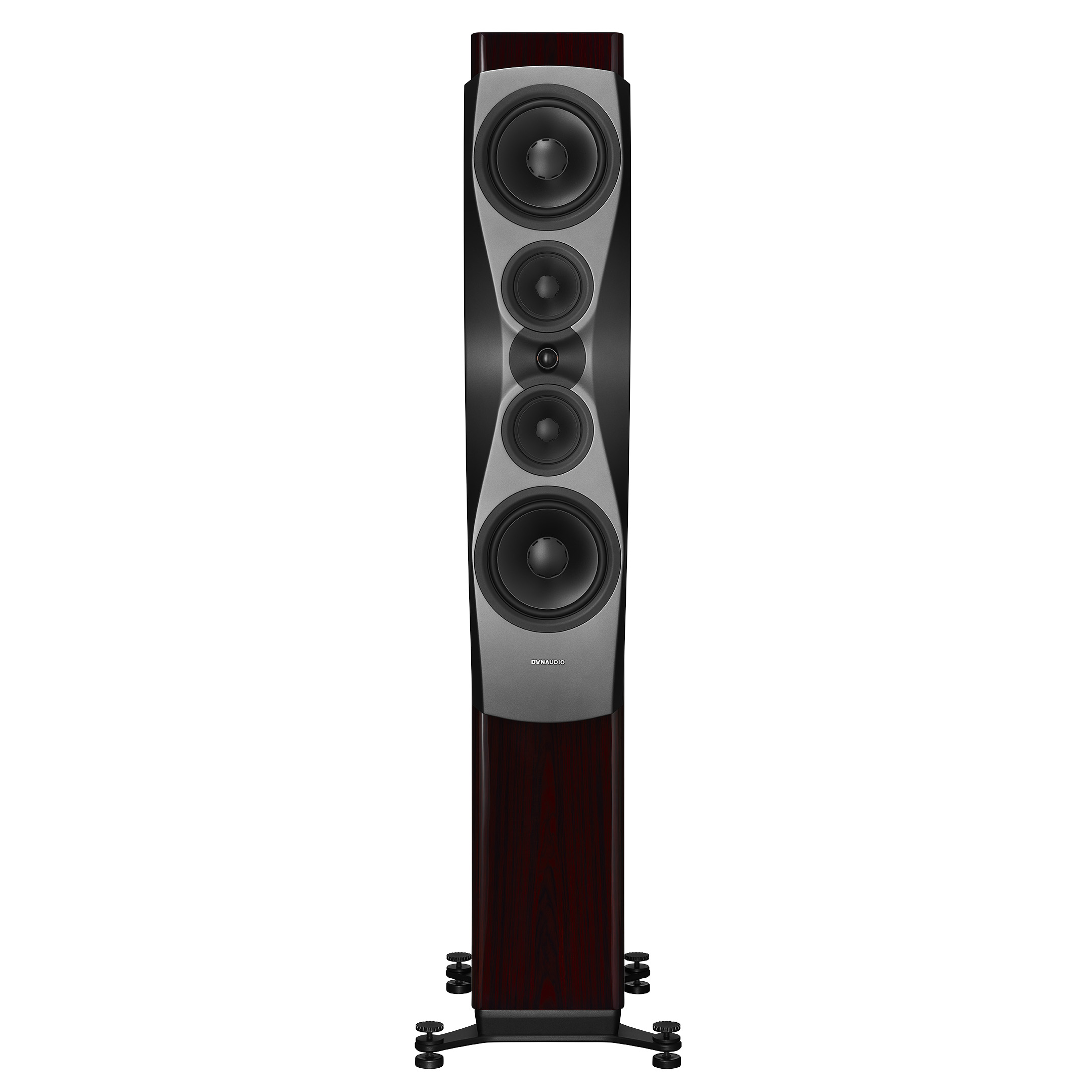 Beast from Dynaudio
The Sonus fabers must give way in favor of the fantastic Dynaudio Confidence 60, Which I am finally starting to know well enough to soon be able to write my own test on. They are difficult to make, because they swallow so much energy from the amplifier that you need a lot of power. And even then, the music does not always come out well enough. A bit like driving a car with the handbrake on. But when it sits, it sits.
Soulution
For the occasion, I borrowed the at least equally fabulous integrated amplifier Soulution 330 from Duet Audio. A fantastic raw paw by an amplifier that delivers transients lightning fast, and ends them as abruptly as if they were never there. A clever solution with Class A amplifier operation but with a lightning-fast switched power supply that is normally only found in Class D amplifiers.
And it runs Confidence 60 as if it was created for them. With 120 watts per. channel, and much more in short intervals (peaks) thanks to a hefty power supply of 1200 VA from a total of four power supplies.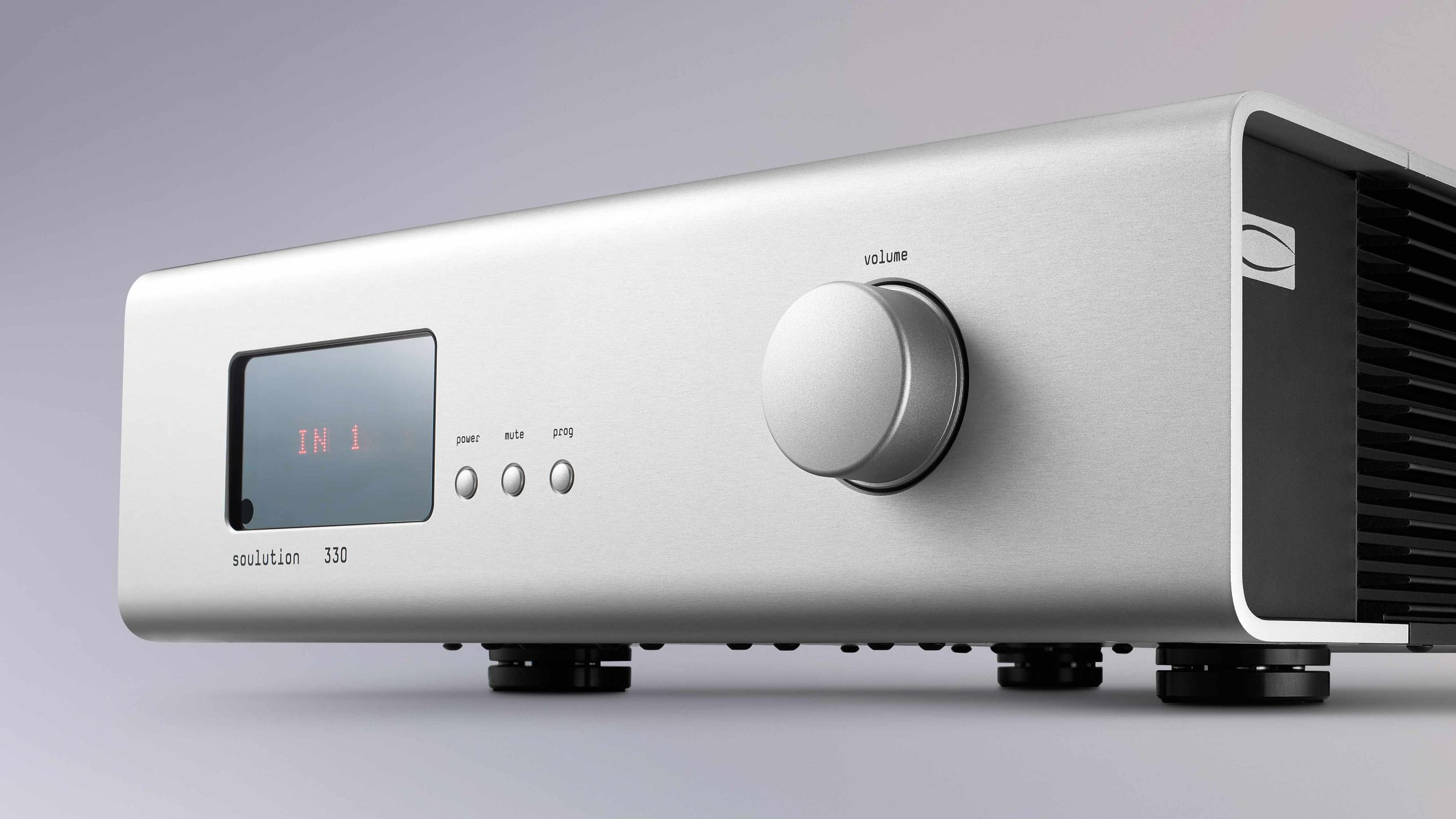 Replacing speakers requires that most of the steps in room optimization be repeated. Linn has also not made measurements on the Dyna audios, so then we do not get the last little dot over the i-one. But it will be pretty amazing anyway.
Bon Iver and Taylor Swift's Exile are portrayed in the most beautiful way. The piano sounds huge, with a sonic foundation that very few speakers are capable of. And with Linn's space optimization, the bass tones are differentiated from each other, which I think I have hardly heard before. Justin Vernon's deep voice stands as a stark contrast to Taylor Swift's airy phrasing, and one moves into their universe in an incomparable way.
Adventurous classical music
But it is classical music that sounds the very best. The string part in Mozart's concert no. 21 in C major sounds so big and breathable that I almost have to shed a tear. The double basses are well separated in the basic tone area, the violins have a lot of dynamics, and the sound from the recording room fills the room. I can imagine every hand movement from conductor Géza Anda, and the orchestra listening at every beat. Brilliant.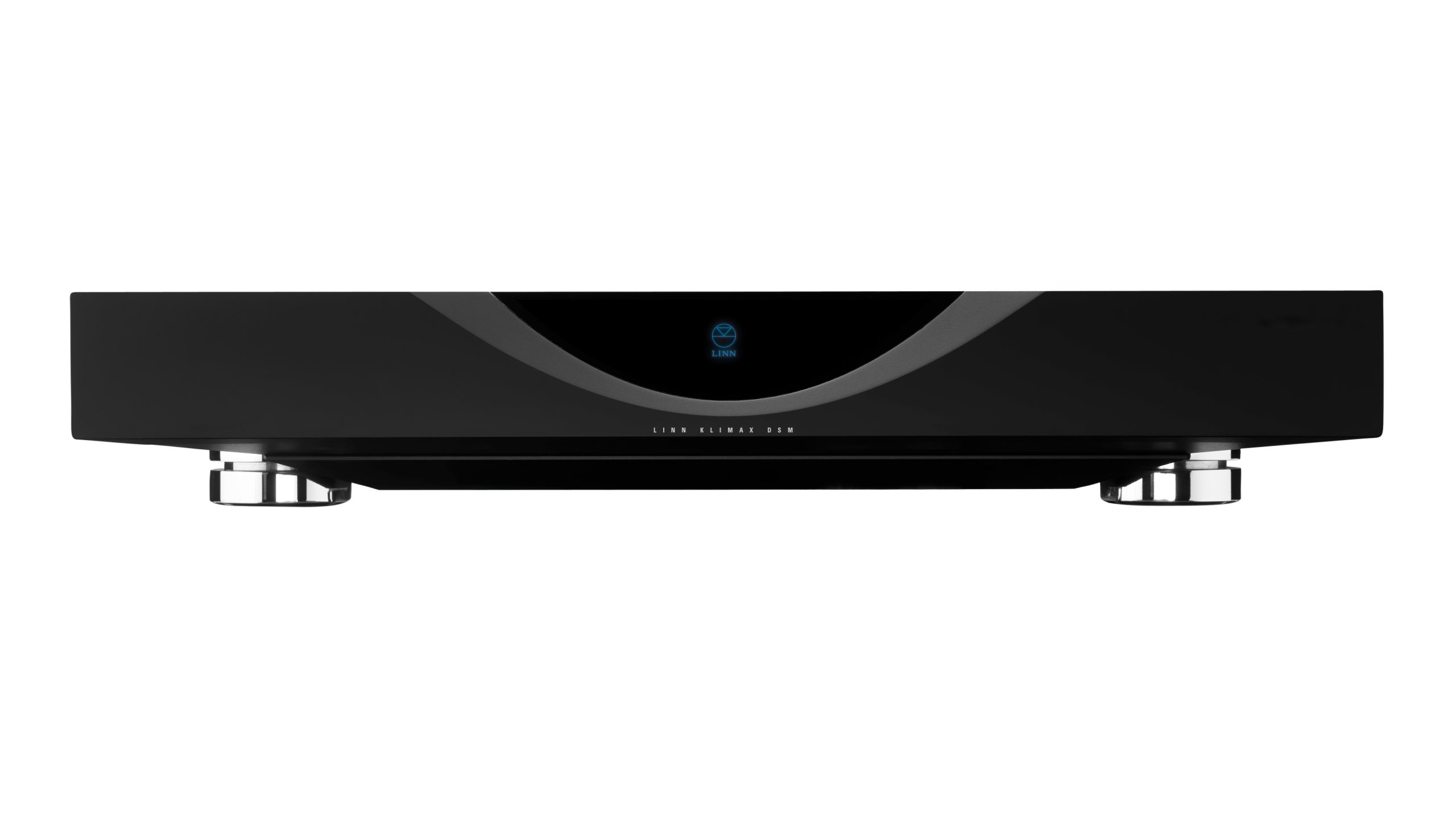 Does the fun disappear?
I still notice that music that I previously thought sounds tough, like Janelle Monáes Turntables, now sounds very compressed in relation to really good recordings. There is also disappointingly little impact in Eminem's Godzilla. I can well understand people who think the bass has become very slim. Regardless of what Linn thinks.
But there are many compensations you can do here, for example choose that Linn should focus more on transient response (decay time) than frequency linearity (done with a slider in the software that weights these in percent between each other). I myself prefer a 30-70 distribution, where the transient response is weighted 70 percent. Here you do not lose too much of the party hump.
Fantastic opportunities
The point is that you can choose how much adjustment to make. About something. If you do not want space optimization at all, then Linn Klimax DSM sounds as mentioned on its own, without correction. If you want to play around with optimizing, you can get even more magic out of it all, as long as it is not exaggerated. Try it out, there is a sea of room information you can fill in and different speaker locations to correct for. But breathe with your stomach and keep your tongue straight in your mouth. Because here there are many pitfalls to go into, and easy to turn away.
Conclusion
Linn Klimax DSM is a fantastic network player. To say that it costs the shirt is not sufficient. It costs almost half of an average annual salary! But then there is hardly any other player out there who sounds so good, and who can also fix the last little thing in the bass for the music to unleash the magic. The setup is not easy, but it is well worth getting into thoroughly. It is important to find the perfect balance between too little and too much. Suddenly it sits as if cast – and then everything else is irrelevant afterwards.
With Klimax DSM, the music gets a new dimension, and it can always be upgraded to the latest version so it can be even better in the future.
By the way, is it allowed to hope for Tidal Connect in the future?
P.S. If you want a product that knows everything that Klimax DSM can, but at a far more viable price, you can look in the direction of Linn Majik DSM. It costs less than a fifth – and has a built-in amplifier as well!