Italian Gold Note is a brand that we have not tested before, but we have seen them at hi-fi fairs, where they piqued our curiosity. The company is based in Florence, and the people behind it have been designing hi-fi for 25 years. In the first years as an OEM supplier to other brands, but since 2012 in its own name. Despite a small staff of only 19 men, Gold Note has a full program: from turntables, via all types of electronics and to speakers.
Good Note IS-1000 is an integrated amplifier that in terms of price is in what could be called "the light high-end class". That is, the class where each component in the plant costs significantly less than a car!
Comparing the design of the IS-1000 with an Italian sports car would be to take it too far. But it is quite pretty: a large, quite deep and very minimalist box in a silky soft brushed metal finish, and with a centimeter thick front plate. The company logo is etched in the lid and appears again in a golden "button" on the front (which turns out to have no other function – no matter how long you press it). A single screw button and a large color display are the only physical controls. The rest takes place on the remote control or in the app.
The back is as nice as the front. All contacts are in ultra-fine quality. There are both balanced and ordinary analog inputs – also for turntables, as well as five digital inputs plus wired and wireless network. There are both USB types A and B, which means that the amplifier can be used as an external sound card for a computer, and play files directly from a connected external hard drive.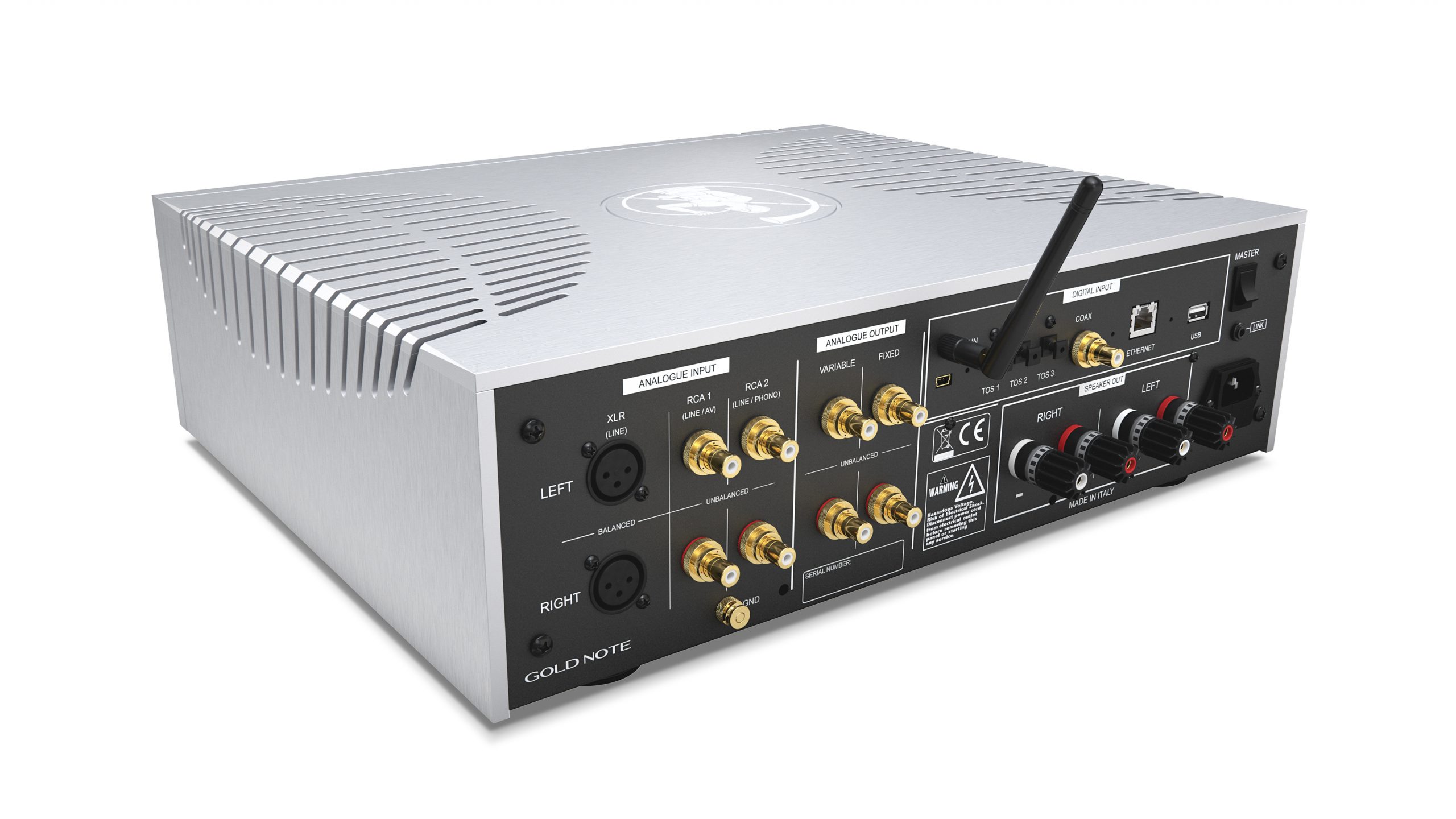 Luxury edition as an option
We are used to a "classic" high-end amplifier today being equipped with digital inputs. Although, for example, Marantz still chooses to keep the amplifier purely analog.
Gold Note goes a little further by offering two editions: a standard edition with Burr-Brown PCM1796 in the DAC and a deluxe version with Burr-Brown PCM1979A. We have tested the standard version here.
Built-in streaming
Even more interesting is that there is built-in streaming in the Gold Note IS-1000. The integrated media player supports Roon, which means that the amplifier can fit in a multi-room system. Not as seamless and simple as with Sonos or Heos. But you can still sit back in the easy chair and enjoy music from Tidal, Solos, Deezer or Qobuz. And of course local HD audio files. You can also select the Mconnect Control app from ConversDigital to control gaming and streaming services.
It did not present any particular problems to get Tidal HiFi playlists running on the Gold Note IS-1000.
The amplifier part of the Gold Note IS-1000 is classic. A class AB amplifier of 125 W per channel, powered by a linear power supply with a solid ring core transformer. No Class D and switched mode supplies here! It can be felt on the weight that sneaks up to 18 kg.
The sound quality
One of the first things you notice with the Gold Note IS-1000 is the stereo image. It is big! On songs that I know well from before, the perspective spreads much further on each side of the speakers than I am used to. And it's higher to the ceiling on the stereo stage. When the Symphony Orchestra from the Beijing Conservatory mingles with wall-to-wall synthesizers on Fishing Junks at Sunset on Converts in China, the hall spreads wider and higher than the entire listening room.
Also in depth, the Gold Note IS-1000 draws a compelling perspective. On Afenginns Klingra, you can just find a measuring tape and start measuring the distance to the back wall in the recording room. That's how good the feeling of space comes out.
The reproduction is characterized by warmth and presence, which must be seen as a positive thing. There is no shortage of details, but the IS-1000 is light and comfortable to listen to.
Compared to the NAD M32, which costs the same when adding a power module to the price, the NAD has a little more power at the bottom, but is less charming in the midrange. Gold Note IS-1000 draws a nicer and larger acoustic scene on concert recordings. On the other hand, the details and tone of the instruments are a bit sharper at NAD. A piano sounds a bit more like a piano – and not just a good recording of a piano. But we are in the small things department, as both amplifiers do it formidably for the price. Just in their own way. And there should also be something to pick up for those who post the triple for a McIntosh MC462.
Gold Note IS-1000 is priced above what most people will ever use on a stereo amplifier for the home system. Seen with high-end eyes, however, it is still in the economic stratum. In the class where you really start to understand what high-end is all about. It stands out by having everything built-in – including streaming – which is rare in the high-end. Another amplifier that knows the art is the Hegel H360, which is slightly more expensive, but also twice as powerful.
Conclusion
Gold Note IS-1000 is a high-end class amplifier that offers the same convenience as on more popular stereo products – but combined with a superior class sound. It is a good focal point in a system with most digital signal sources, but still has a pickup amplifier for both MM and MC. With its large and warm stereo image, it is easy to live with, and only the Krakils want to have a more analytical sound. It is far from cheap, but still offers better value for money than most.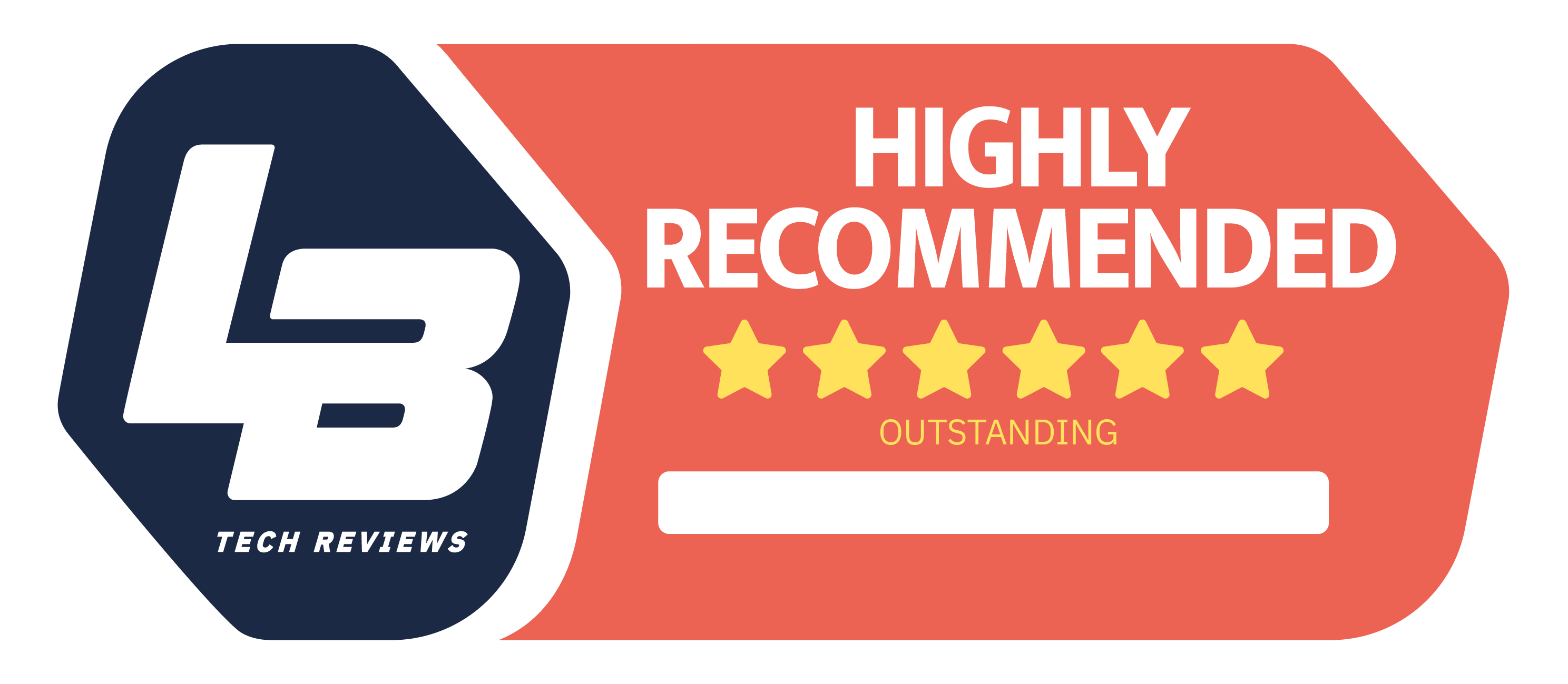 High End
We think
Large and beautiful sound image. Masters all formats - analog as well as digital. Built-in streaming.
With DSD64. Poor streaming app. Even though we are in the "cheap" layer of high-end, it costs a lot.