Lasse Svendsen
Published

2022-01-28 - 2:22 pm
Well-built, compact and very well-sounding turntable that everyone can use, and with everything built-in.
You can not turn off the phono step. Weak output signal for headphones. Slightly restrained dynamics.
Specifications
Type: Direct drive turntable
Tone arm: Aluminium
Cartridge: Cambridge Alva High-Output MC
Platter: 305 mm polyoxymethylene
Connections: Phono output, Bluetooth with aptX HD
RIAA/DAC: Yes / no
Other: Dust cover, RCA cables
Finish: Gray/black
Dimensions and weight: 43.5 x 13.9 x 36.8 cm / 11 kg
Web: cambridgeaudio.com
A construction as simple as a turntable does not have to cost a fortune. Place a motor and a turntable in a simple cabinet – it does not have to be more advanced than fiberboard – put on an arm with low friction and mount a pickup. Done!
It's not going to play very well, but it will work. If you do not believe me, read our tests of the cheapest turntables on the market. read and weep.
If you want the maximum out of the grooves on vinyl records, it is a great advantage that the record player has good damping, stable bearings, a precise suspension and a good pickup. That kind of costs, and the quality of both the turntable and the sound like to follow the price.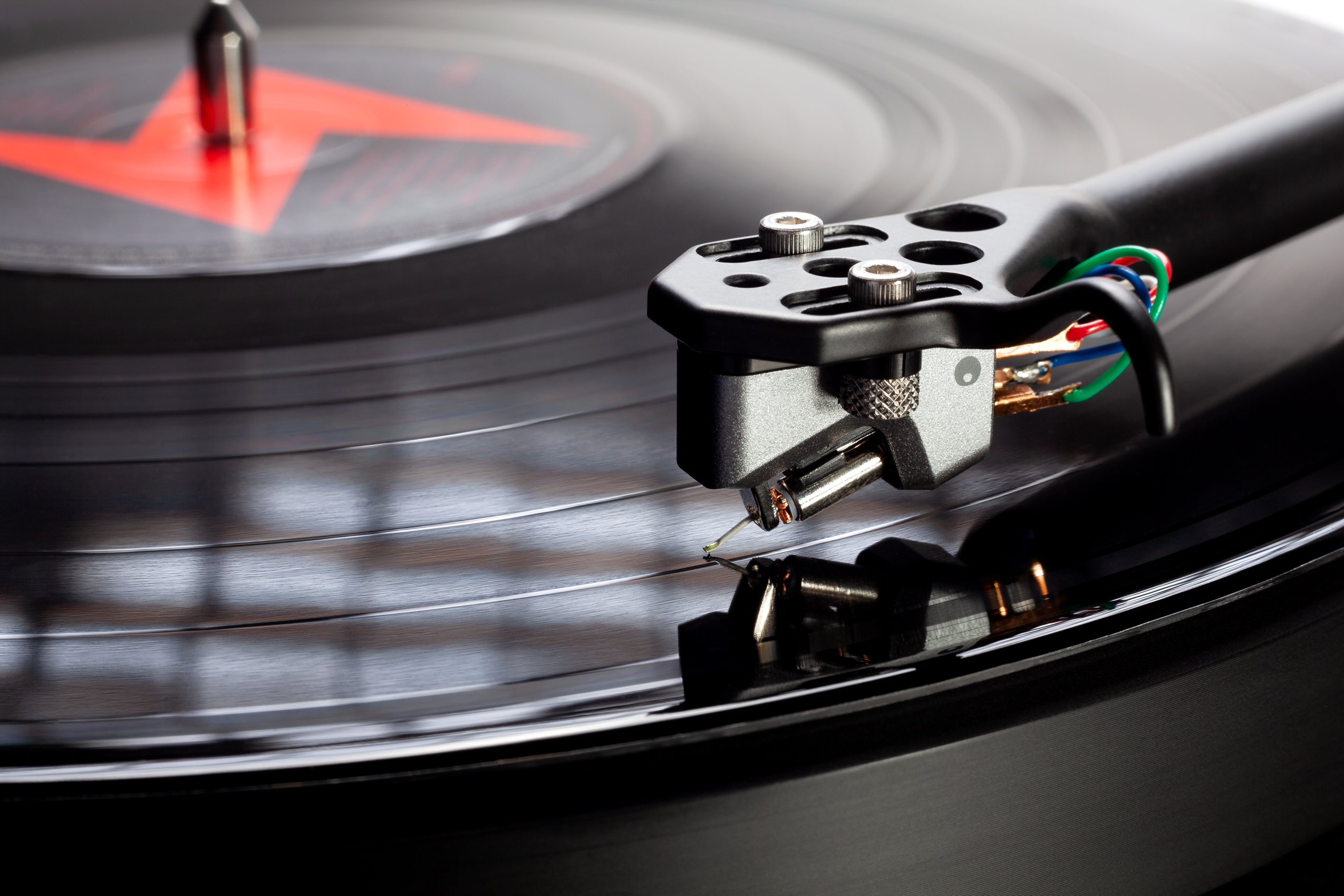 But for many, buying a more expensive gramophone to get better sound can seem like stepping into an unknown world. Where concepts like azimuth, VTA and RIAA are completely foreign, perhaps even intimidating.
It also will not help if you are told that it is not enough to spend a lot of money on a turntable. You will also need expensive accessories on top to get sound out of the LPs at all when you get home and set up the new wonder.
Fortunately, there are turntables that you do not need a higher education to operate, and here I am not talking about the disgraceful plastic boxes that you can order online, but about turntables like the one we are looking at here.
Cambridge Audio's stylish Alva TT is such a turntable. A very simple model with everything built in, which you just have to connect to an electrical outlet and an amplifier to get sound. The only accessory you may need is a record brush that wil cost a tenner.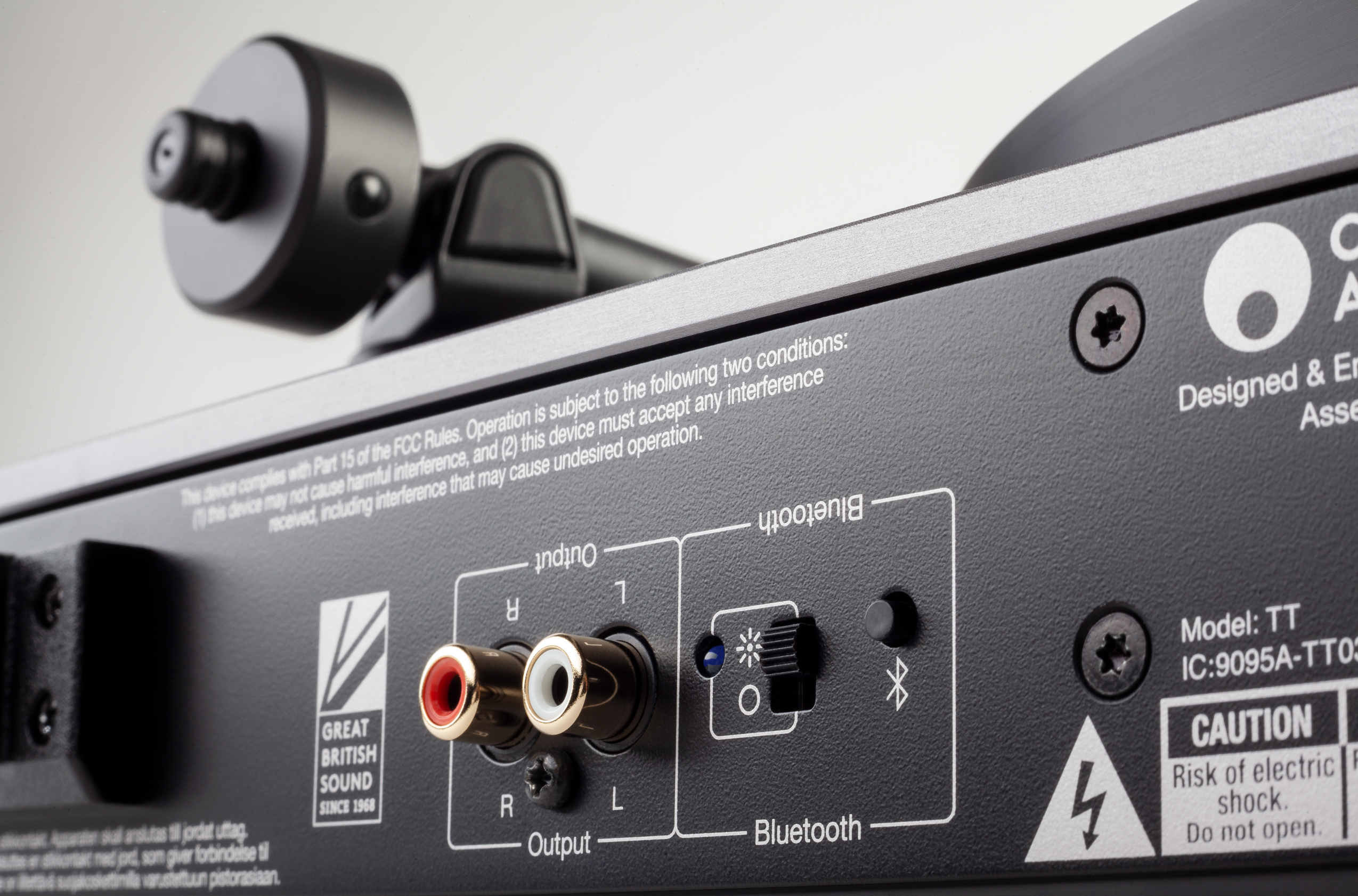 Pre-assembled – with MC cartridge
For the turntable does not only come pre-assembled – so-called plug and play – it has everything except amplifier and speakers built-in. That way you do not have to think about azimuth, VTA or RIAA. The phono stage – or RIAA as it is also called – is built into the turntable.
Which is a good thing, since newer amplifiers rarely have turntable input.
It also has Bluetooth built-in. With aptX HD, which supports higher resolution than standard Bluetooth (up to 24 bit/48 kHz). This means that you can set up the turntable and stream to one or more Bluetooth speaker (s). Or to wireless headphones.
The Cambridge turntable does not exactly come with the cheapest pickup. It has an Alva MC pickup with high output voltage mounted on the arm. Which is reassuringly provided by Rega.
The black turntable is made of thermoplastic and directly driven by an electronically controlled motor, and it has an electronic speed switch in front. Everything you need to get started is included, including a proper RCA signal cable, a dust cover and a simple needle pressure scale from Ortofon.
Some will probably find it disappointing that you can not choose your own phono step, but are locked to the player's line output. However, they should know that the built-in is based on Alva Duo and Solo, which are Cambridge's separate phono stages.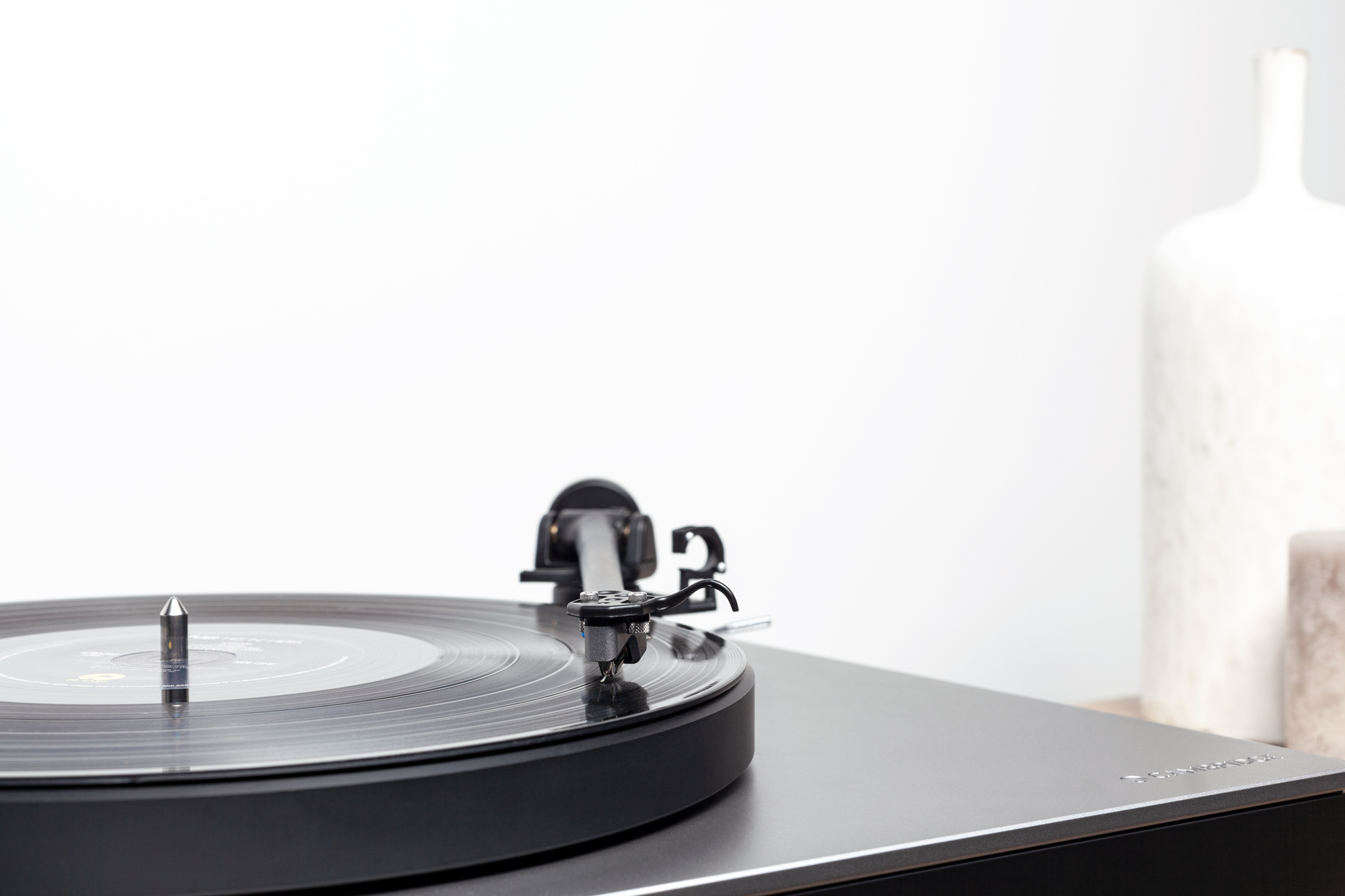 Well-sounding and well-built
Usually, such simple turntables with everything built in are not the best in terms of sound quality. The exception is the very successful Technics SL-1500C, which is cheaper than the Alva TT, but not as well executed and comes with a simpler pickup.
Alva TT is in a price range where far more expensive turntables such as Rega Planar 6 – with Ania MC pickup – and MoFi UltraDeck are located. It's tough competition for a turntable like this, but it manages to stand it's ground well.
If you listen more closely, you will find that the Rega turntable with the Ania pickup mounted sounds a little more refined and delivers the music with greater dynamic contrast. But there is surprisingly little difference in Rega's favor, and many will probably prefer Cambridge because it's much easier to use. As everything is built-in.
Alva TT delivers the bass with good weight and authority. The big drum sits well in the stomach if you play loud, and you get all the nuances of the sound from a double bass' strings. Vocals are reproduced with precision and without unsightly emphasis, and instruments such as acoustic guitars and pianos sound elegantly out of the speakers.
It swings well when cranked up a bit, although it can dynamically sound a little more tame than the Rega and MoFi turntables. But it gets a lot more out of the grooves than the Technics turntable and will always put the music in its best light. Regardless of genre.
The Bluetooth function is better suited for speakers than for headphones. On the Apple AirPods Max, it was not even possible to adjust the volume of the headphones. It worked fine with the B&O Beoplay H95, but the sound was never more than moderately loud.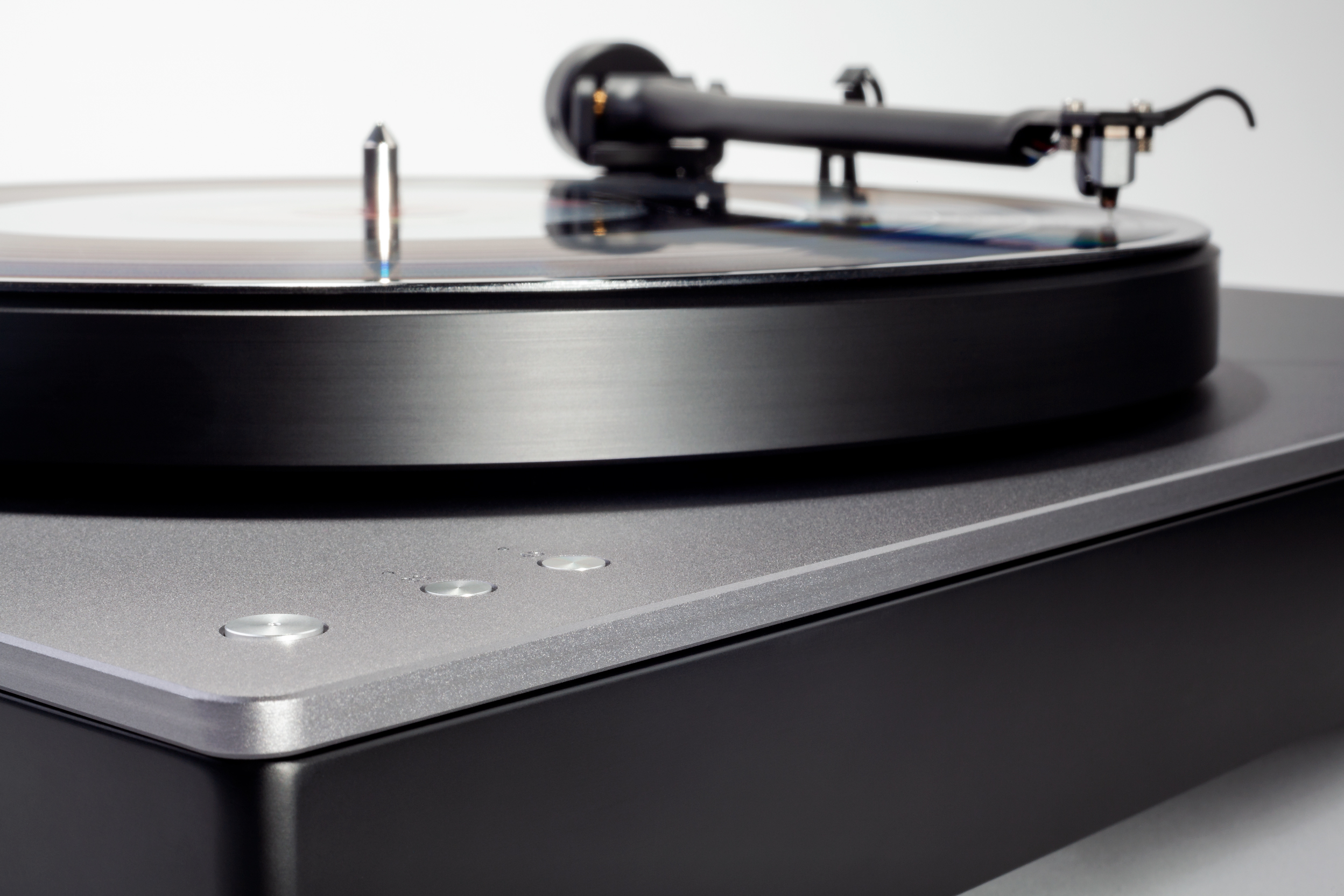 Conclusion
Cambridge Audio Alva TT is a complete turntable with features that many will appreciate. In this price range, it is not without competitors, but none of them are as complete and easy to use as the Alva TT. It is well-built, well-sounding and has a small footprint, so it is easy to find room for.
While one can get even better sound for the money elsewhere, there are no turntables in this class that combine ease of use with sound quality better. And it's far from being made of plastic parts, but it's built to last a lifetime.