An amplifier does not have to be huge to sound good. As we saw when we tested networked stereo amplifiers two years ago.
Now Bluesound Powernode, which participated at the time, has come in a new and revised edition. Since Bluesound has meanwhile stopped naming each model generation, it has been given the anonymous surname N330.
On the outside, it looks like its predecessor to near confusion: a black or white plastic box with rounded corners and a control panel on top. The panel is more advanced than before, as there is now a touch field for volume control as well as five presets that can be programmed with network radio stations or playlists. It would have been the icing on the cake if the touch panel had contained a display so you could see what was hiding behind the buttons.
Otherwise, most of the operation is done via Bluesound's mobile app. However, you can also buy a separate remote control so that the most used functions can be controlled from the sofa. If you have a remote control in surplus, Powernode can also be programmed to use this via the app. Neat!
Now also for the TV
Considered an amplifier, Bluesound Powernode has a scrapped selection of inputs: a USB port and a combined analog / digital input. Fortunately, the range has been expanded with an HDMI input with eARC. This makes Powernode a nearby choice for the TV system. It's cheaper than many soundbars, especially if you already have a couple of good passive speakers standing.
If you want surround sound in your home theater, Bluesound Powernode can be included in a multi-channel system (up to 5.1 channels) with other Bluesound devices – such as a soundbar or separate speakers. If you have an older Powernode, it can even be set up to power the rear speakers.
The output power of the Bluesound Powernode has been upgraded from 50 watts in the previous edition to now 80 watts. It gives a little more freedom in the choice of speakers. And the power stage is reportedly the same as that used in the integrated amplifier NAD C368 (Bluesound is a sister company to NAD), which costs almost twice as much as the Powernode when expanded with the BluOS module.
The speaker terminals are of the banana/screw type and of acceptable quality. They are made of plastic, but the contact surface is gold plated. There is also an RCA output for subwoofer.
Now with Google control
Bluesound Powernode can now be controlled with Google Assistant. Amazon Alexa is also supported. There is no built-in microphone, but the device can be controlled remotely with commands via a smart speaker or mobile phone.
Supports MQA
Bluesound is a platform for streaming and multiroom similar to competitors such as Sonos, HEOS (Denon/Marantz) and Play-Fi. All relevant streaming services are supported. Including Spotify, Tidal, Deezer, Qobuz and Apple Music. But unlike its competitors, the MQA format used for high-resolution music files on Tidal is also supported.
The sound quality
It's easy to underestimate the Bluesound Powernode. The small lunch box of an amplifier weighs just 1.8 kg and looks like a toy. But connect a set of sensible speakers, and it is no more child's play!
The balance of the soundscape is similar to what we have encountered on many successful Class D amplifiers: Distinctly uncolored, with no particular emphasis on any specific tone range. Words like "warm" and "engaging" do not come into use. Fortunately, the sound is not flat or dull either, just without accents.
Something that Powernode does really well is to reproduce the space in which the recording takes place (whether it is a talk of a live recording or reverberation added in the studio). There is a really nice and clean listening windows, and you can place instruments and voices on stage. Not least when you consider the price. Most amplifiers at the cheapest end of the scale mix chorus voices together so that it sounds like one large, diffuse crowd rather than separate singers.
I have not heard the NAD C368 that it should share output stages with. But it can thus be reminiscent of the sound from the NAD C388, which makes sense, considering the kinship.
Where the limitation sets in is if one wants to play complex music at high volume on inefficient speakers. I noticed this when I tried it on the participants in an upcoming group test of compact speakers. When the amplifier is pushed to the limit, the ability to separate the small details at the same time whistles. But it happens in a civilized way, and without sounding ugly.
The Bluesound Powernode N330 is for those who think that even NAD is too flashy.
Competitors
There are several that have made amplifiers in the same "lunchbox format", but the only real competitor is the Sonos Amp, which has the same connections, somewhat greater output power and in particular access to Sonos' large ecosystem of multi-room units. Since the test, Sonos has also upgraded with support for HD music files.
In terms of sound, however, Bluesound Powernode is a horse's head ahead, and playing MQA files from Tidal is a strong card.
Conclusion
Bluesound Powernode N330 is a nice little amplifier for those who think that even NAD is too flashy. It contains exactly what is needed for most people – namely wireless streaming, TV connection and the power to power a set of speakers.
The predecessor was fine, but thanks to extra power and a clearly better amplifier, the new version is an amplifier that in any case must be heard before getting engaged to Sonos.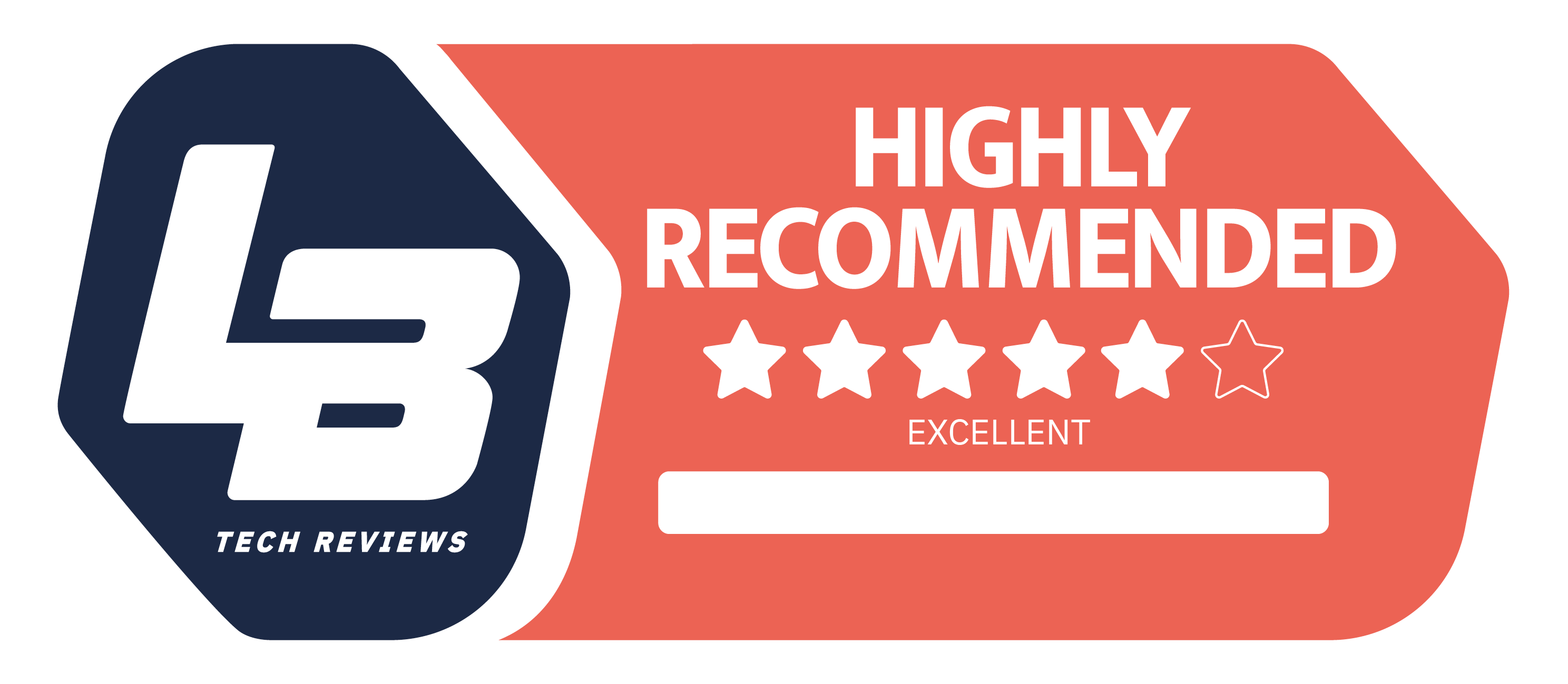 Bluesound Powernode (N330)
Premium
We think
A full integrated amplifier with streaming in HD quality and multi-room. Supports high-resolution MQA files. HDMI input and surround sound option.
Not for heavy-driven speakers.