It was in 2011 that I first listened to a pair of moulded earplugs from Ultimate Ears. It was the UE 18 Pro, the top model from the American manufacturer at the time. It was one of the craziest things I'd ever heard.
New drivers
The heir apparent UE 18 Pro+ has brand new drivers with a wider frequency range than its predecessor. This is at the expense of sensitivity – thankfully. Because where the predecessor played loud just by touching the volume control wheel, there's a more normal sensitivity on the new ones. Still, they're at the more extreme end, and you don't have to worry about not being able to play loud enough – almost no matter how underpowered your amp is.
The downside of such appropriately sensitive earbuds is that the noise floor from the amp is more audible. Therefore, it puts a demand on the quality of the amplifier, even if it may not be powerful.
Six balanced armatures
Similar to the previous version, the UE 18+ Pro is equipped with six drivers in each earpiece, of the balanced armatures type.
The bass range is reproduced by two drivers, which together cover the bass range, and the same is done in the treble range. The midrange, on the other hand, is split between two drivers, which reproduce the lower and upper range respectively.
What is balanced armature?
A Balanced Armature is a driver whose purpose is to increase electrical efficiency by removing the resistance to which the diaphragm of a typical dynamic driver is exposed. Instead, it uses a moving magnetic armature that is shaped to move within the magnetic field of the magnet. When precisely centred in the magnetic field, the armature is free of friction and stress.
Unlike a dynamic driver, the armature does not need air intake to move and can therefore be adjusted very precisely in terms of sound, because external air pressure variations are not part of the equation. Midrange and treble therefore tend to sound more accurate and detailed than with dynamic drivers.
The disadvantage of balanced armatures is that a lack of air intake typically results in a slender bass response. But when using several balanced armatures together, each handling its own frequency range, this problem is solved.
Tailored to your ears
Once you've sent your ear molds or 3D scans to Ultimate Ears through the retailer, it can take up to a few weeks for you to receive the buds. The earbud housing is transparent, but you can choose the colour of the plate on the outside. My example came with black, white and pink plates, but there are several colours to choose from – including transparent.
You can choose whether you want the UE logo or your own initials on the outside. The earbuds come in a metal gift box on which you can also have your name engraved.
The cables are new since last time, this time of the SuperBax type from Danish Linum. The twisted black cable is attached to the housings with IPX terminals, which are smaller in size and less commonly used than the more common MMCX connectors.
Hard plastic fit
Like most custom-molded in-ear monitors, UE 18+ Pro is made of hard plastic. This can be a challenge, as it can be uncomfortable to get in place in the ear (my ear canals have a wicked 90-degree angle that's painful to traverse). In that case, you can lubricate with a little vaseline.
Another challenge is that the ear canals change shape when the mouth moves, which can cause the sealing to break if you open your mouth loudly when shouting, for example.
I also had a problem with the earbuds being too long. They were not cut short enough and stuck too far into my ears. They bumped against the eardrum when I pushed them in far enough to seal properly, which was both uncomfortable and meant that the seal quickly broke during use.
There's no need to worry, though, because if this happens, just return the earbuds and they'll be refitted. However, I didn't have enough time, so I sanded down the buds myself using a sander and fine sandpaper. It worked fine this time, and without any noticeable change in the sound characteristics as far as I could hear. But I would highly recommend getting professionals to do the adjustment.
The Sound of Ultimate Ears UE 18+ Pro
When I reviewed its predecessor, the UE 18 Pro, I had to resort to the cliché of a Formula 1 car. Which is glued to the road, where even the most difficult hairpin bends are negotiated like a breeze.
And so it is with the heir apparent. The extreme dynamics can be heard, for example, on Yosi Horikawa's strange sound on Bubbles, where the percussion instruments consist of a lot of balls bouncing on the ground. Headphones and earbuds of the duller sort fail to reproduce this quite realistically, and in particular fail to place it in a believable soundscape. The transients simply start and stop too abruptly.
But Ultimate Ears makes it playfully easy, and all the balls are placed in a two-dimensional plane inside the head. The bass rhythms pound fast and hard, and the bass tones are so disintegrated and transparent, while being physical, that your jaw drops!
Sharp drum beats punch through like Bruce Lee's fist, and every edge and cymbal beat on the jazz tune Bits by Swedish project Förnuft och Känsla stands out belligerently – without sounding sharp in any way.
The same with Danish Fredrik Lundin's saxophone on the song Desperate Times, Desperate Measures. The song is rather insistent, with a high stress factor. Something that is impossible not to notice, as the music breaks through the ear and takes up space in the brain's stress centre. But in a good way, because Ultimate Ears sorts out the instruments like the world's greatest self and lets the music flow naturally into your head.
For musicians who demand extreme dynamics
Like its predecessor, the UE 18+ Pro is somewhat midrange-focused. It sounds great for all music, but for musicians, the earbuds are probably of most interest to drummers, electric guitarists and vocalists, where dynamics and power are the be-all and end-all.
Sensitive ears will also enjoy these, but Ultimate Ears themselves think the UE Live is an even better fit. They are more frequency linear and sound more airy according to the manufacturer. They are also even more expensive! Anyone who wants something even more expensive than UE 18+ Pro without being sponsored, I would like to meet …!
Conclusion
The Ultimate Ears UE 18+ Pro is a pair of extreme hearing plugs in every way. First, they handle dynamics better than I've ever heard from any earbuds ever. The entire frequency range has such control and touch that you'd hardly believe it's possible. Dynamic exuberance is there in spades, you never have to fear it sounding sharp or breaking up in distortion.
Stereo perspective is here too, to a degree that you can actually talk about it and ear monitors in the same sentence. But there are others with even more air, and more quiet in the soundstage. That's mainly because the UE 18+ Pro is slightly midrange-heavy.
That said, all music sounds simply brilliant, and stage musicians will be hard pressed to find anything better.
Unfortunately, the price tag ensures that the very few ever get to hear these earbuds. They are far too expensive for hobby musicians, and even for hi-fi enthusiasts. I shouldn't be surprised if most users of these are sponsored musicians. But if you can afford it and want the coolest of the cool, go for it!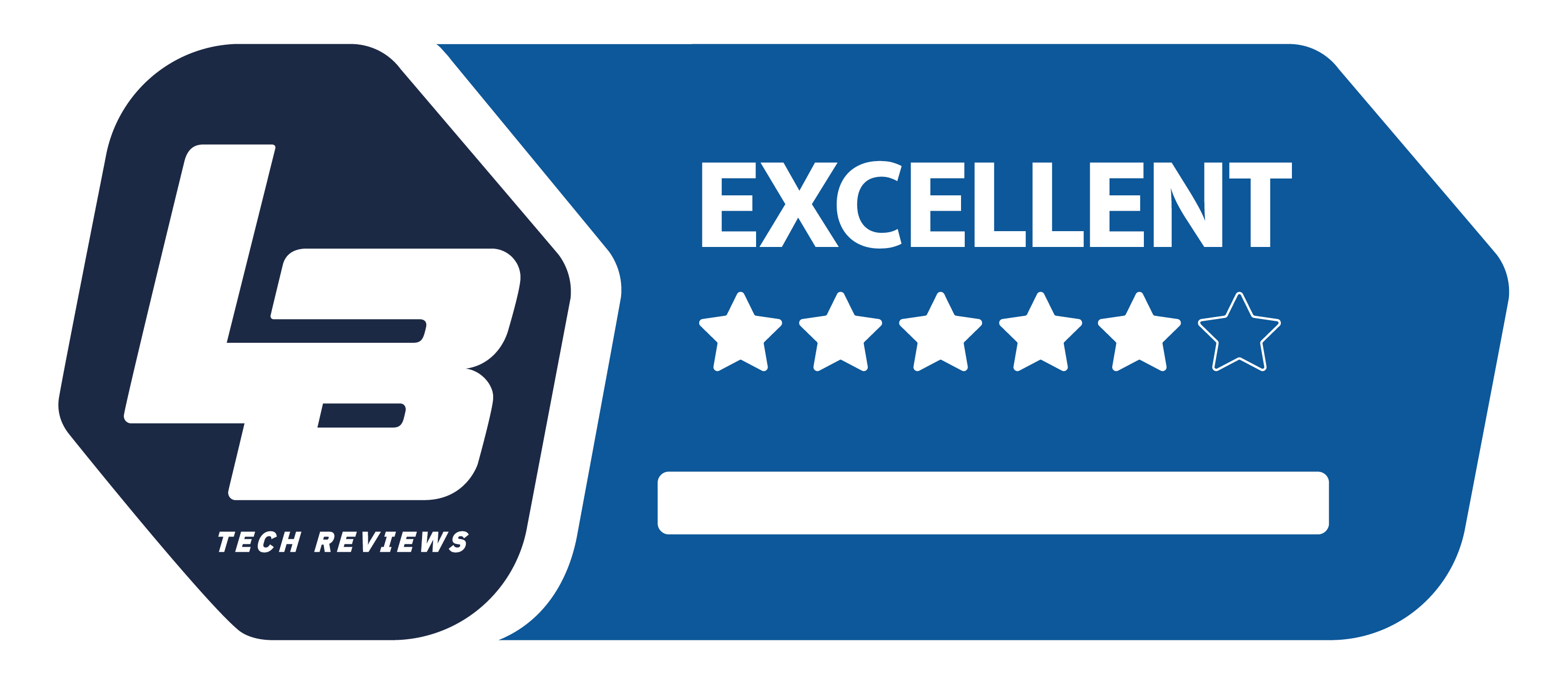 Ultra High End
We think
What an explosive dynamic! Ultimate Ears is in a class of their own when it comes to bringing music to life. Every blast is an explosion, and the sound quality is superb to boot.
High sensitivity, which here makes you hear the noise floor from the sound source. Many wireless monitor amplifiers have a bit of hiss, which can be extra audible here. Sky high price!