Åsa Warme
Published

2021-11-11 - 7:00 am
A thoroughly solid and nice overall impression with a sound image that lives up to the expectations of the price range. An extra plus for environmental awareness, innovative shape and cool color choices.
The active noise reduction leaves a bit to be desired, and the sound quality of telephone calls can be a challenge as it tends to fluctuate. An app could be the next step in the development.
Specifications
Type: In-ear wireless earbuds
Bluetooth: 5.2
Protection: sweat and splash proof
Battery: up to 7 hours and 30 minutes (ANC off)
Weight: 5.3 g / each, 46.2 g with the case
Charging: USB-C
Web: sudio.com
Swedish Sudio started in 2012, and is a company that has chosen to profile and promote its sustainability thinking. As an  example, the packaging in which the earplugs Sudio T2 are delivered is completely free of plastic. Whether you are interested in environmental issues or not, it is almost impossible to close your eyes to the fact that this idea is just right on time.
We have previously tested Sudio Tolv, which was criticized for having physical buttons for adjustment, mediocre sound quality, and lacking an app. It will be interesting to see if the company has listened to the criticism. Sudio continues, to my delight, to focus on colors and shape – so even when it comes to the new Sudio T2, which in addition to neutral (boring?) black is also available in white, sand and jade. The case is, just like on Sudio Twelve, egg-shaped. It has a matte finish and feels robust, solid and is aesthetically pleasing.
The sound of Sudio 2
The risk with something that looks nice and solid is that expectations become too high. But despite the fact that Sudio have probably put both energy and a lot of money into the exterior, they have not actually spared anything on the interior. The sound is as expected for an earplug in this price range, so it is clear that the people who work with the electronics have addressed the problem. Great job! There is both airiness and depth here, and it has kept my commitment to the music instead of me starting to get annoyed with little faults in the soundscape. I often listen to audiobooks, and even there I am quite careful and often choose books based on who is the narrator. Gunilla Leining is a clear favorite, and the nuances of her voice come out well in Sudio 2.
The packaging says Active noice cancellation, and to activate it, place your finger on the earplug for about two seconds until you hear a hissing sound. If you repeat the procedure, you will receive a pling plong as confirmation. My experience is that it is a bit unclear whether it is a switch or pling plong that indicates that the noise reduction is active or not. I also tried the outdoors in traffic, but I never fully experienced any heureka moment with the promised noise reduction. So as not to use unnecessarily power, and shorten the 7 hours and 30 minutes of battery life, you can advantageously skip the noise reduction. On the other hand, it should be mentioned that the plugs work perfectly acceptable even in a windy place like Karlskrona.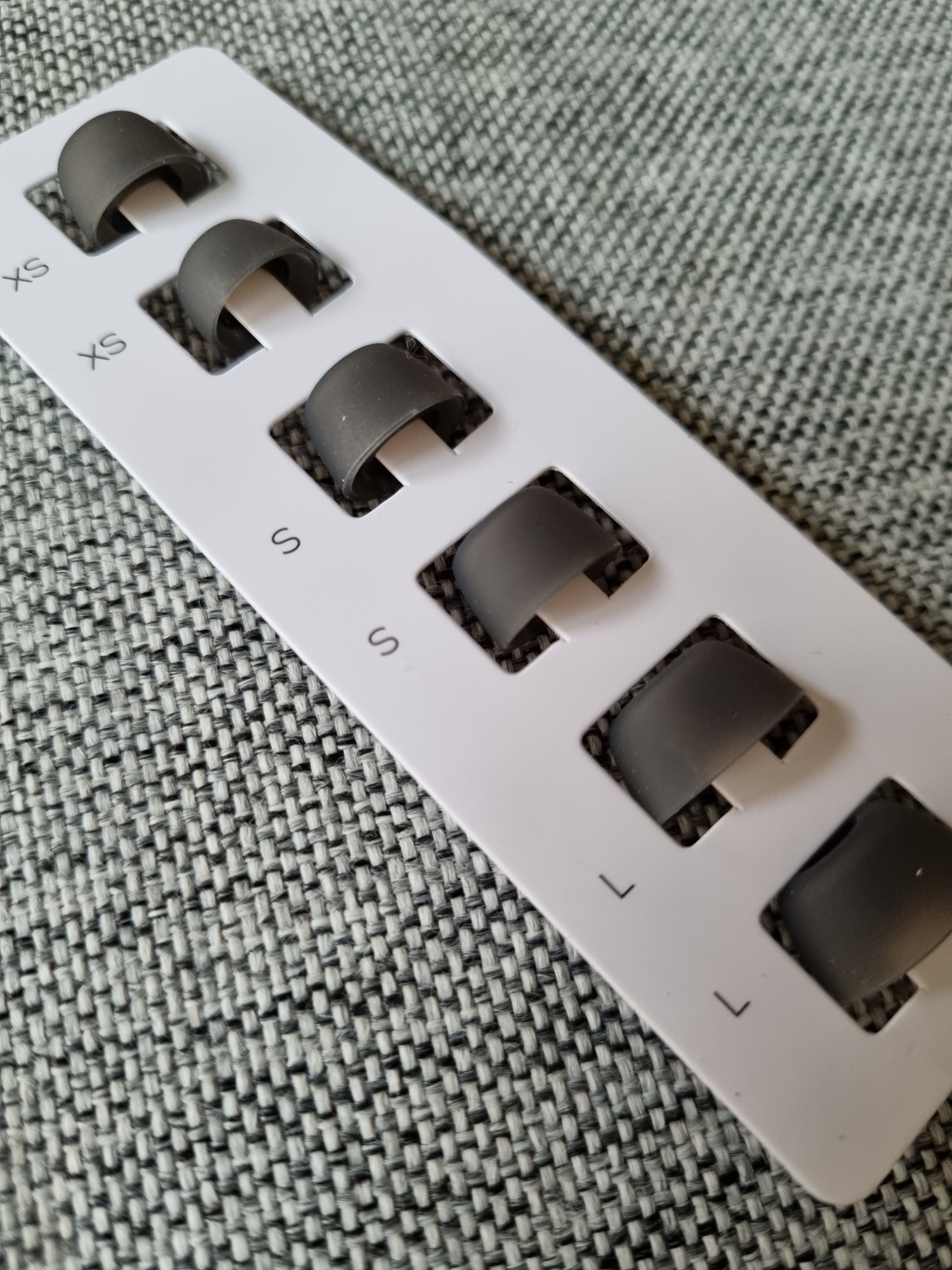 When I tested MiiBud's Action II a while ago, I was innocently accused of sitting on the toilet during a phone call with my husband. This did not happen with the Sudio T2. I also called my colleague, who also had strong opinions about the call quality on the mentioned earplug, but there were no complaints either. What I noticed, however, was that the sound chaged somewhat on "my" side sometimes. I did not receive any complaints from my callers when this happened, but I became quite frustrated and had difficulty keeping focus on the right things.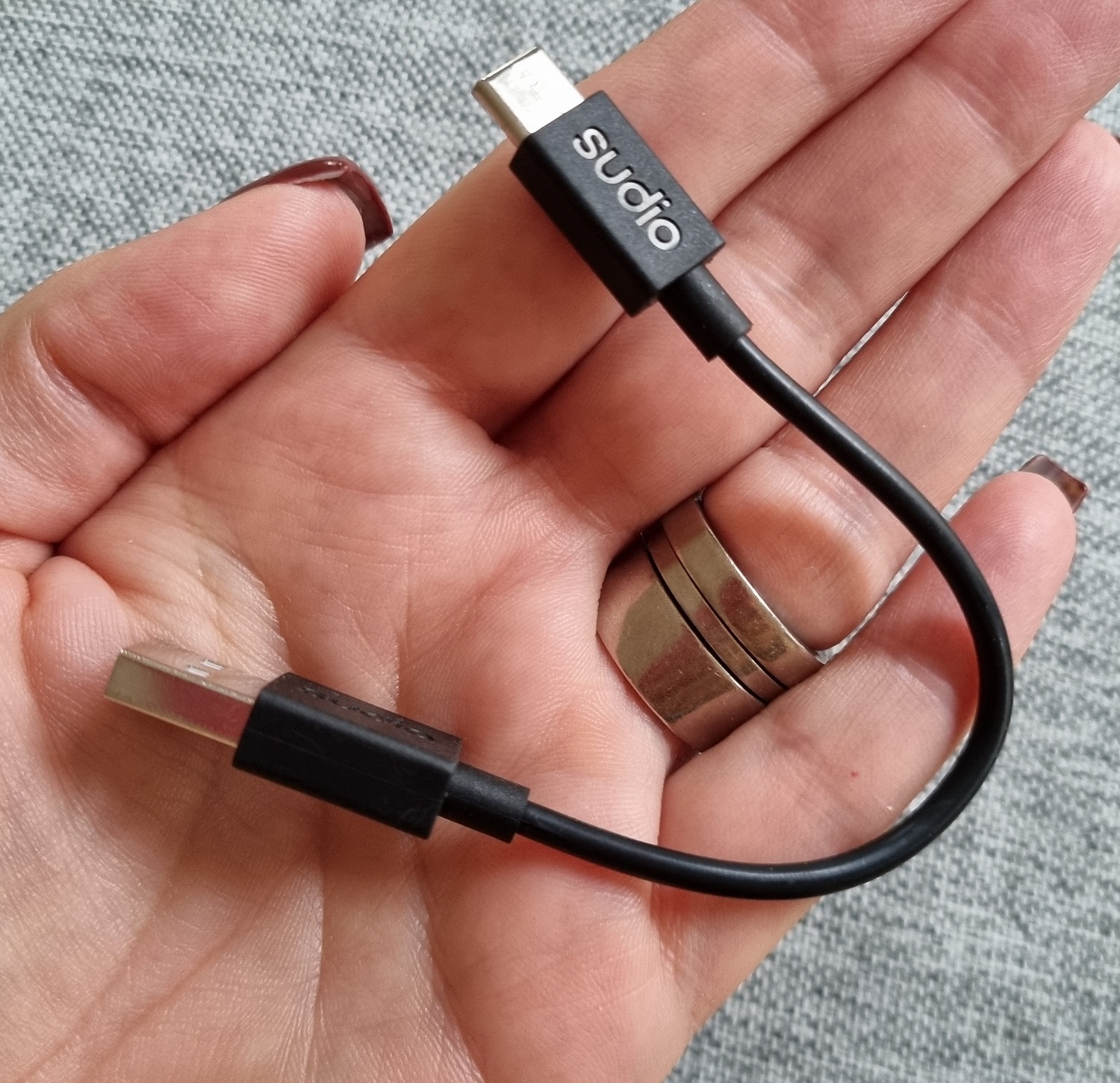 Comfort and ease of use
I've said it before, and I'll say it again: it's not a given to find a pair of in-ear headphones that do not hurt over time, and that fit well without falling out. Personally, I find it really challenging, and my ears usually can not last several hours in a row without the discomfort starting to show. I experienced that the plugs sat well in my ears, without me having to go and push them back in time and out of time. The Sudio T2 comes with four different sizes of earplugs, so just try it out. And remember that our ears are different, so you may need different sizes in the right and left ear.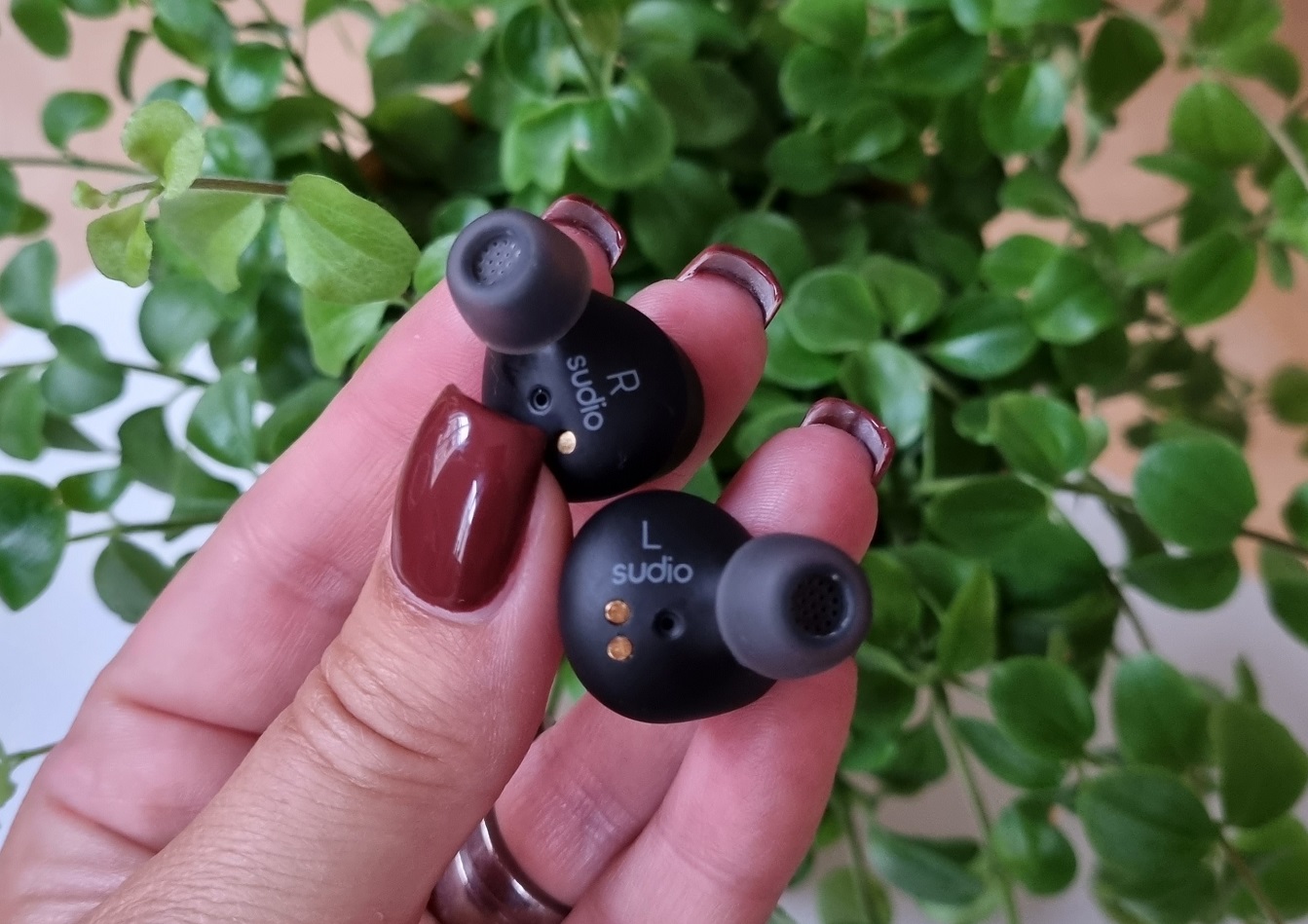 I may possibly be the only one to experience this first world problem, but I have to admit it: I find it a little difficult to know which earplug should sit in the right and left ear. Therefore, Sudio receives extra credit for marking the plugs with L and R. Thank you!
Connecting the plugs to the mobile was easy and smooth, and the physical buttons that were on its predecessor are just a memory, and have been replaced with flexible touch controls. But having an app to be able to make settings and adjustments remains an unfulfilled item on the wish list …

Conclusion
Sudio T2 is a good and useful set of earbuds in nice and solid packaging – no complaints say about that! The sound quality is as expected for the price range, and has an engaging quality. When listening to audiobooks, the narrator's voice is clear and distinct. However, I raise a warning finger if it is very important for you to be able to use the headset unhindered and without interruption during a phone call, and avoid it with the noise reduction, as it is very uneven and can come and go.