We've said it time and again: If you want to really enjoy your expensive headphones, you need a proper headphone amplifier. Even if there is a 3.5 millimetre hole with the text 'headphones' on the side of the computer, mobile phone or, for that matter, the amplifier. Because all too often the electronics in the in-built headphone amplifier are far too shoddy.
Although we're used to associating the name with PC sound cards, the Creative Sound Blaster X5 is an external headphone amplifier that doesn't cost a fortune. Admittedly, it's also a sound card. And a DAC. But we'll come back to that. And it has a price tag that's less daunting than most other headphone amplifiers we've tested.
Creative rarely holds back when it comes to praising their own products. And if the press material is anything to go by, the Sound Blaster X5 is everything a discerning audiophile could want. In my line of work, I've met my fair share of discerning audiophiles – and they're capable of wanting quite a lot!
Plastic
The first thing you might want in such an ultimate product might be that the otherwise beautiful cabinet wasn't made of thin plastic, and that the feet weren't so crooked that it wobbled on the table.
Apart from the cabinet material, the Sound Blaster X5 is otherwise really nice and trustworthy to look at. The front is dominated by a large volume knob, and there are buttons to select the main functions, including EQ and whether the signal should be sent to the line output or to headphones. Another button switches off all in-built DSP functions, so that the signal is passed through the unit as unaffected as possible.
If you have heavily driven headphones, a switch can increase the gain. Since the Sound Blaster X5 is not only a headphone amplifier but also a sound card, there's a separate knob to adjust the volume of the microphone input. In fact, you can connect both a regular microphone on the front and a USB microphone via the USB-A port on the back. A blue display shows volume, source selection and resolution.
Mixed connections
The connections on the back reveal the Sound Blaster X5's mixed heritage: there's a USB-C port for use with a computer – or with a mobile phone. But there's also both optical digital input AND output. And there are analogue inputs and outputs with standard RCA sockets (unfortunately of the cheapest quality, and not even gold-plated). Since the circuitry is balanced, it's a bit of a shame that Creative hasn't chosen to give the Sound Blaster X5 a balanced input as well.
Of course, there is also the option to stream audio wirelessly via Bluetooth through the DAC. Unfortunately, only the SBC audio protocol is supported, which is the most outdated and least hi-fi friendly. This is not enough for a product with such high ambitions!
Finally, there is also a USB-A port, which turns out to serve an unusual function. The port is not intended for PC connection, media playback or power supply. It is a 'host' port where you can connect either USB speakers or ditto headset, USB microphone or a Bluetooth wireless adapter for connection with Bluetooth headphones. However, the Bluetooth adapter is not included.
Sound Blaster X5 comes with USB cable, optical cable and one RCA to minijack cable. But lacks remote control. If you use the DAC on your desk, it's easy to reach for it. But who wants to get up from their armchair to adjust the volume on their music system?
Great specs
The Sound Blaster X5 can handle a full 32 bit / 384 kHz signal resolution. On the whole, you will find many circuit solutions that you would expect to find in a much more expensive product. Thus, the entire signal path is balanced from input to output. There are two Cirrus Logic CS43198 DACs with differentially coupled outputs, and all amplifier stages are balanced. Even the output that supports headphones with balanced cabling.
The consistent circuit design has made it possible to achieve staggeringly low distortion figures – 0.00018% distortion and 130 dB signal-to-noise ratio respectively.
No proper power supply
With so much care in the DAC and analogue part, it is strange that Creative has chosen the most primitive solution for the power supply imaginable. The Sound Blaster X5 can only be powered via the USB-C port. Firstly, a lot of noise can come in via the USB connection from your computer. Secondly, if you want to use the device as a DAC for a small stereo system with optical or analogue audio, you'll need to dig out a USB power adapter.
Gaming features
The Sound Blaster name has been synonymous with sound cards since 1990, and the gaming background doesn't disappoint. The controller app, available for both PC and Mac, includes features to improve speech intelligibility on microphone audio, boost bass, and emphasise the sound of footsteps, background chatter, and weapon clatter. These are not features you normally find on audiophile DAC/preamplifiers!
Sound quality – not high end, but fully adequate
The Sound Blaster X5 can do many things, but we've mainly tested it in its role as a headphone amplifier and DAC. And here it fulfils its role brilliantly.
A pair of decent but heavily driven planar headphones like the Takstar HF 580 are not going to perform well on the inbuilt headphone output of most laptops. And even less so with the few mobiles that have a headphone jack at all. But the Sound Blaster X5 does the job seamlessly. Even if you have to crank up the volume quite a bit, there's still plenty of gain and resolution. And there's no need to switch the amplification to 'high gain'.
The extent to which the fully balanced design makes a difference is debatable. And whether the noise floor is 130 dB as here, or only 115 dB, is of no practical importance. In any case, it is far below what can be perceived in normal surroundings – and also far beyond the dynamic range of the source material.
But what is certain is that the Sound Blaster X5 reproduces with an openness and resolution that is well beyond that of your standard onboard sound card. Especially when it comes to complex music. I often use Disturbed's cover of Sound of Silence to expose a lack of resolution and dynamic range. If you can still hear the acoustic guitar while the orchestra plays in the loudest passages, it's not too bad. And you can here.
The Sound Blaster X5 also manages to capture the dynamics and reverberation of the piano on Afenginn's Skjälvtin from the 'Klingra' album. And, most importantly, it makes you want to listen to the music instead of worrying about the quality.
Not for mobile phones
The Sound Blaster X5 is an obvious companion for your computer, whether it's a PC or Mac, laptop or desktop. But with USB-C connectivity, it still had to be tried with an Android mobile phone. And it does work. But even though music from Tidal is reproduced without any noticeable distortion, it lacks the power and energy that characterises the sound when the device is powered by a computer. This is probably a power issue. But since the Sound Blaster X5 can only be powered through its single USB-C input, wired connection to your mobile phone is not possible. And since Bluetooth reception is limited to the SBC protocol, you can't stream music wirelessly from your mobile phone in usable quality either.
Who is it made for?
The Sound Blaster X5 tries to be both a sound card and a headphone amplifier at the same time, which is probably symptomatic of Creative's products over the years. Back in the day, the company was as dominant in PC sound cards as Nokia was in mobile phones. And they made a lot of money out of that supremacy. I've bought Sound Blaster sound cards in the 90s that cost more than the Sound Blaster X costs today. And that's without adjusting for inflation. But since sound cards became an integral part of every computer, Creative has branched out into all kinds of products.
If you're looking for a high-end sound card, the gaming features and dual mic inputs will be of interest, while the hi-fi look and balanced electronics will be seen as expensive frills.
Conversely, hi-fi people in need of a good headphone amplifier will see the mic inputs and gaming features as cheesy rubbish. That is, if they're not already put off by the name 'Sound Blaster'. If Creative thinks the electronics in the X5 are as uncompromising as they claim, it's a wonder they've provided it with an optical digital output. After all, who would want to invest in a supposedly good DAC and then connect it optically to an even better DAC?
Conclusion.
The Sound Blaster X5 is an unusual product, and some of the features are downright weird. Fortunately, that doesn't detract from the fact that it's a very good headphone amplifier at a price point where there are few competitors. If you've bought high-end headphones, the X5 is hardly a competitor to the Burson Audio Soloist 3X. But for elevating the sound of a decent set of wired headphones far beyond the capabilities of your laptop's audio output, it's a good start in head-fi. If you can live without a remote control (but who can?), it can also act as a pre-amplifier in a small system with active wired speakers. In that case, you'll need to find a USB adapter for the power supply. If you're also into gaming, the Sound Blaster X5 could prove to be the perfect solution for multiple tasks at once.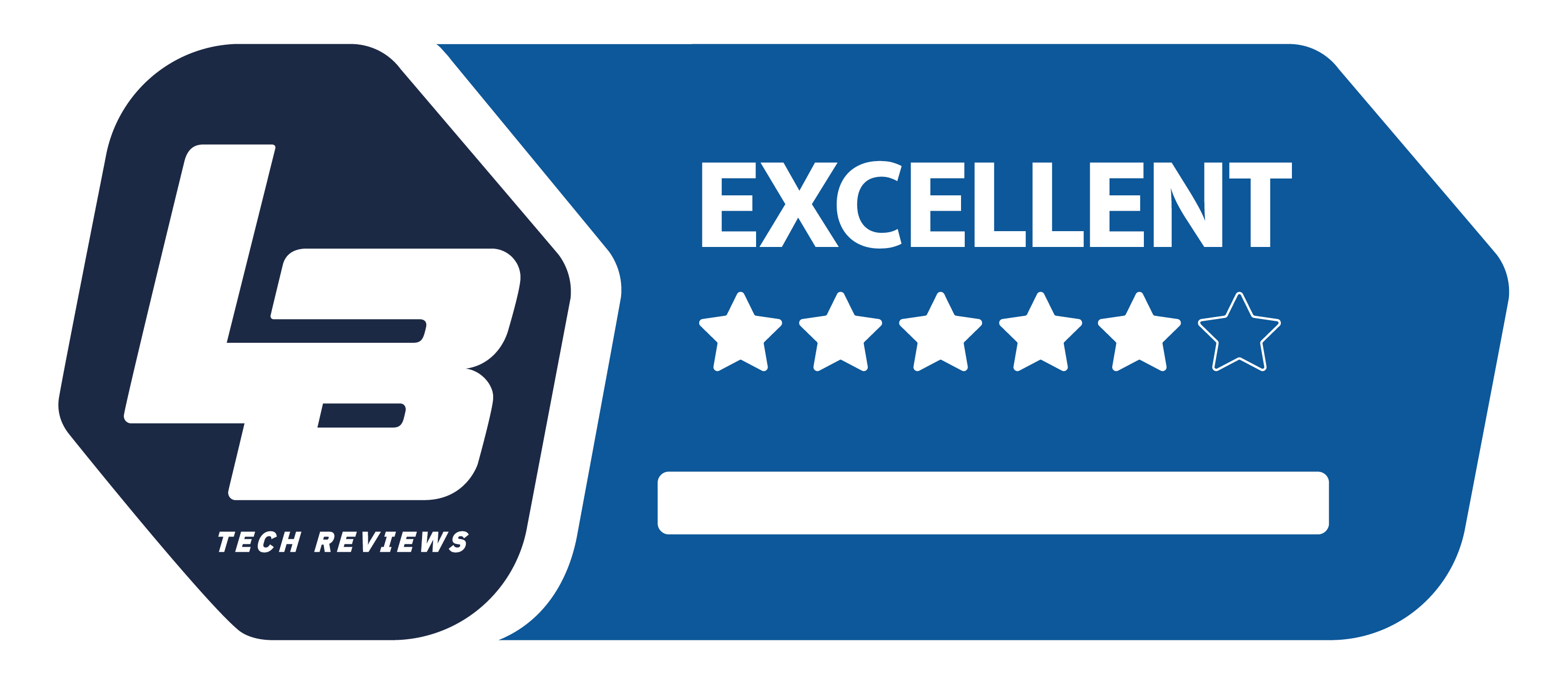 Basic
We think
Very good sound. Balanced circuitry and balanced headphone output. Wide range of inputs and outputs. Inexpensive.
No remote control. No external power supply. Build quality does not match the fine specs. Bluetooth reception only supports SBC.