It's not often that I get to review earbuds. Or any audio products for that matter. My hi-fi enthusiast colleagues are much better at that than I am. But every once in a while, a product comes along that really speaks to everyone, and that's when I get to give it a try. Such a product is the Jabra Elite 5 wireless earbuds, which at a really reasonable price offer both automatic noise cancellation (ANC), wireless charging, Bluetooth 5.2 with multipoint that allows the earbuds to be connected to two devices at the same time, and IP55 certification so the earbuds are also splash-proof and thus protected from, for example, rain.
In the same price range we find excellent products like the Anker Soundcore Liberty 3 Pro, the Audio-Technica ATH-CKS50TW and the Technics EAH-AZ40. The latter won our group test of affordable wireless earbuds this spring, and I'm not necessarily claiming that the Jabra Elite 5 sounds better than this spring's test winner, but Jabra's earbuds offer the whole package in a way that will also appeal to those of you who use wireless earbuds as much for work as for listening to music.
A party at work
The Jabra Elite 5 has been equipped with a whopping six microphones spread across the two earbuds, namely two internal feedback microphones as well as a feedforward microphone on the outside. This configuration significantly improves call quality if the plugs are used as a wireless headset when talking on the phone. The outside microphones are constantly active, while the inside microphones automatically activate in case of wind, for example, and help your voice along.
If you need some quiet while you work, the Jabra Sound+ app offers the option of listening to background sounds in the form of various so-called soundscapes – e.g. crashing waves, rainstorms, the sound of a ceiling fan, etc.
And with Microsoft Swift Pair, connecting the earbuds to your Windows PC is a snap. In other words, a lot of thought has gone into the many people who either work at home or have a lifestyle where work and leisure merge. And in both cases, wireless earbuds come in handy and work well in both worlds.
Sound quality
But of course it's the sound quality when listening to music that's the deciding factor. It's no good the Jabra Elite 5 working well as a headset if they don't sound good when you're playing your favourite songs.
Fortunately, the Jabra Elite 5 delivers excellent sound. The noise reduction can be adjusted manually, but it is always discreet and not intrusive. You never experience the closet effect that many other noise-cancelling headphones and earbuds exhibit, and the fact that the Jabra Elite 5 supports AAC, SBC and even aptX (which the Jabra Elite 85t, for example, does not) is another plus.
The sound image is clear and crisp with good loudness and sufficient bass. Of course, the sound is not as rich as with considerably more expensive and better earbuds – such as the Sony WF-1000XM4 – but both at the top and in the midrange, the music sounds crisp and delightful. Till Lindemann's raw voice, for example, comes close in 'Adieu'. On the other hand, the plugs struggle a bit with Gojira's shattering wall of sound, and in general metal fans might want to look around for some wireless earplugs other than the Jabra Elite 5.
Perfect fit
The Jabra Elite 5 comes with three different EarGels that can be customised to your ears. This makes the earplugs so snug that they block out all outside noise. And they're secure, so you don't have to worry about them falling out on the move.
You're by no means blocked from your surroundings, though. Like many other noise-cancelling earplugs and headphones, Jabra's plugs have a sound-reflecting clip that lets you hear the outside world. It works brilliantly and can be used both when talking to the clerk in a shop and of course if you're riding your bike in traffic.
Successful app
Jabra uses the same app, Jabra Sound+, for all its earbuds. Not only are all adjustments made in the app, it is also used to set the sound to your hearing when the plugs are first put into use.
You also have the option to choose the degree of noise reduction, as well as model your sound with a five-band equalizer and save your settings as presets, alongside the six that are defined in advance.
Conclusion
The Jabra Elite 5 is extremely successful, especially for the price. The plugs are suitable both for work use and for listening to music, where the sound is clear and crisp. They need a lot of pushing before they have to throw in the towel. Sure, we've heard plugs with a fuller sound, but they also cost accordingly.
Noise cancellation works impeccably without being too intrusive, and the app gives you a myriad of settings to ensure the Jabra Elite 5 meets your exact preferences.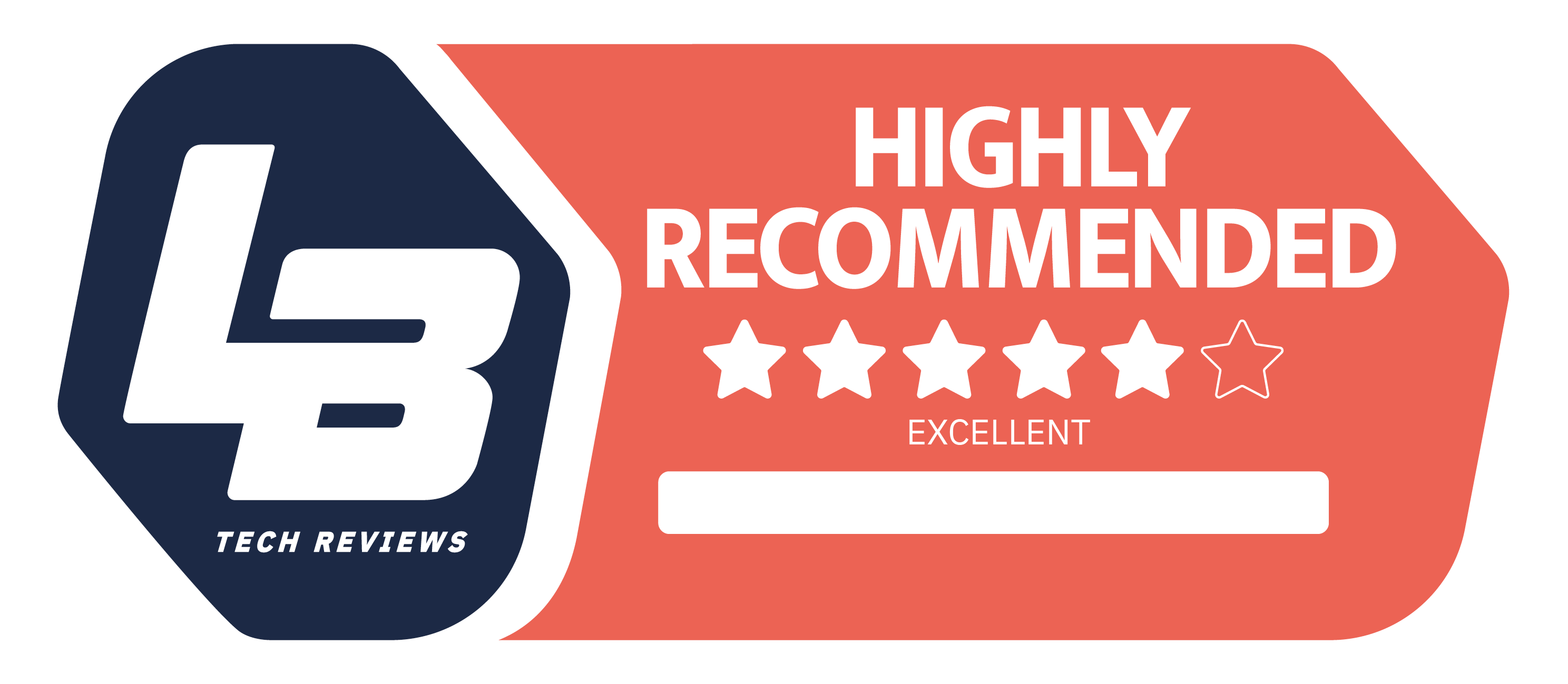 Basic
We think
Crisp and clear sound. Noise reduction works brilliantly without closet effect. The technology also ensures better speech quality. IP55 certification, wireless charging and Bluetooth Multipoint ensure versatile use.
Sometimes have to give in to "wall of sound" music.