Jabra promises that the Elite 10 delivers "crystal clear call sound, ultra-high comfort for all-day use and is optimised to provide an immersive Dolby Atmos experience through Dolby Head Tracking." Head tracking, if you will, means that the sound image adjusts according to your head movements. Dolby Head Tracking works with both Atmos content and an up-converted stereo signal, but obviously works best with true Atmos content.
It gives you a more accurate 360-degree soundstage and makes it less random when you turn your head.
Battery life is rated at 6 hours in the earbuds themselves and an extra 21 hours from the case when noise cancellation is enabled. Without noise cancellation we're talking 8 + 28 hours, in other words, you don't have to worry about them not lasting on your weekend trip.
Fit
The fit of the Elite 10 is the result of 62,000 ear scans to find the optimal shape of the oval EarGels tips. While Jabra's claim that they "fit all ear shapes perfectly" should be taken with a pinch of salt, they did fit my ears very well. I only had to go up one size (to Large) from the ones that came in the box (M), but then they really did fit like a glove. And they are super comfortable!
Noise reduction
The earbuds have active noise cancellation, and with a total of three microphones in each earbud, we are promised both effective noise cancellation on music, but also that the user's voice comes through in the clearest way, even in quite noisy environments.
The earbuds also have ambient sound feature, so you can hear the world outside. I use this feature more and more often when I'm in my office and want to be able to hear when someone comes through the door.
The sound of the Jabra Elite 10
The Elite 10 supports AAC and SBC codecs, in other words, it's nothing fancy like LDAC or aptX Lossless, both of which provide equivalent CD quality on Bluetooth. But the sound is good, and I particularly like the feather-light reproduction of overtones. Cymbals are airy and detailed without being sharp, and female vocals stand out clearly from the music. Too small a tip means tame bass, so make sure they seal properly. But even with a perfect seal in the ear canal, the bass is balanced and bordering on thin. This allows you to hear more detail in the music, but at the same time, bass lovers should realise that they'll probably get a bigger kick somewhere else. However, there is an in-app EQ that you can use to spice things up in the direction you want.
Music encoded in Dolby Atmos provides a larger soundstage that extends far beyond your ears. With head tracking enabled, I personally find it a bit annoying to listen to music as the soundscape constantly changes when you move your head. Because who sits still all the time? With film content on your mobile phone, you might think it's better, but even then it's a bit odd when you look down at the screen and the sound image sounds like it's coming partially from below. Gaming might be better suited for use with head tracking, but again, you get that slight time delay on the sound compared to the picture that makes you feel quite disconnected anyway.
Dolby Atmos without head tracking is a much better solution if you ask me. You actually get a nice touch of 360-degree immersion in the soundstage, which is also stable. The Billie Eilish ballad What Was I Made For? is a great example of a minimalistic but good Atmos recording with a big soundstage.
Stereo music is best
I would still prefer music in straight stereo. Especially if there are bass rhythms or heavy rhythm guitars. It's important to get the phase right to get that pumping, rhythmic effect. You can't achieve this with spatial sound effects, but you have to be able to live with a slightly flatter sound – in exchange for a much more direct sound.
Janelle Monáe's Champagne Shit, for example. Here, the rhythms are the most important thing. And in stereo, the Elite 10 is both fast and accurate, although it's the overtones that are most impressive.
Jabra Elite 10 (blå) mod B&W Pi7 S2 (grøn). Jabra er blid i bassen og får gradvist mere energi mod diskanten. Men det lyder mere afbalanceret, end det måske ser ud til, og den bløde kurve gør ørepropperne dejligt fri for sibilans og andre ubehageligheder. Målt med REW og E.A.R.S.-mikrofonhoved. Kompenseret for subjektiv opfattelse af linearitet.
Competitors
There's no shortage of competitors in this price range. The Sony WF-1000XM5, Technics EAH-AZ80 and Bowers & Wilkins Pi7 S2 are some of the hardest to beat. Jabra may have better voice quality on calls than all but perhaps Sony.
Bowers & Wilkins has a much bigger and fuller bass response than Jabra, but it can also be overkill. And you can't switch it off because the app lacks EQ.
On the other hand, you can tune in to a really good sound on both Sony and Technics, and the Technics earbuds are probably the best sounding out of the box.
Incidentally, both Sony and Technics boast the LDAC codec for even better sound. But only Sony and Jabra support spatial audio with Dolby Atmos. Of the two, Sony has more refinements and I think they also have better bass reproduction. Whether that alone makes them better is more questionable though, because the Jabra ones are really good. And I love that they're so easy to use. Just plug them in and press play.
Conclusion
The Jabra Elite 10 is a pair of earbuds with great sound. If you think good sound is about more than just bass, you'll appreciate the airy, feather-light treble, clear singing voices and relatively large soundstage for hearing aids.
Dolby Atmos is more of a nice-to-have than a necessity, but we like that they have it, especially when watching films.
The bass is somewhat subdued, but at the same time detailed and good. The fit is exemplary and the call quality is very good.
A really good pair of earbuds.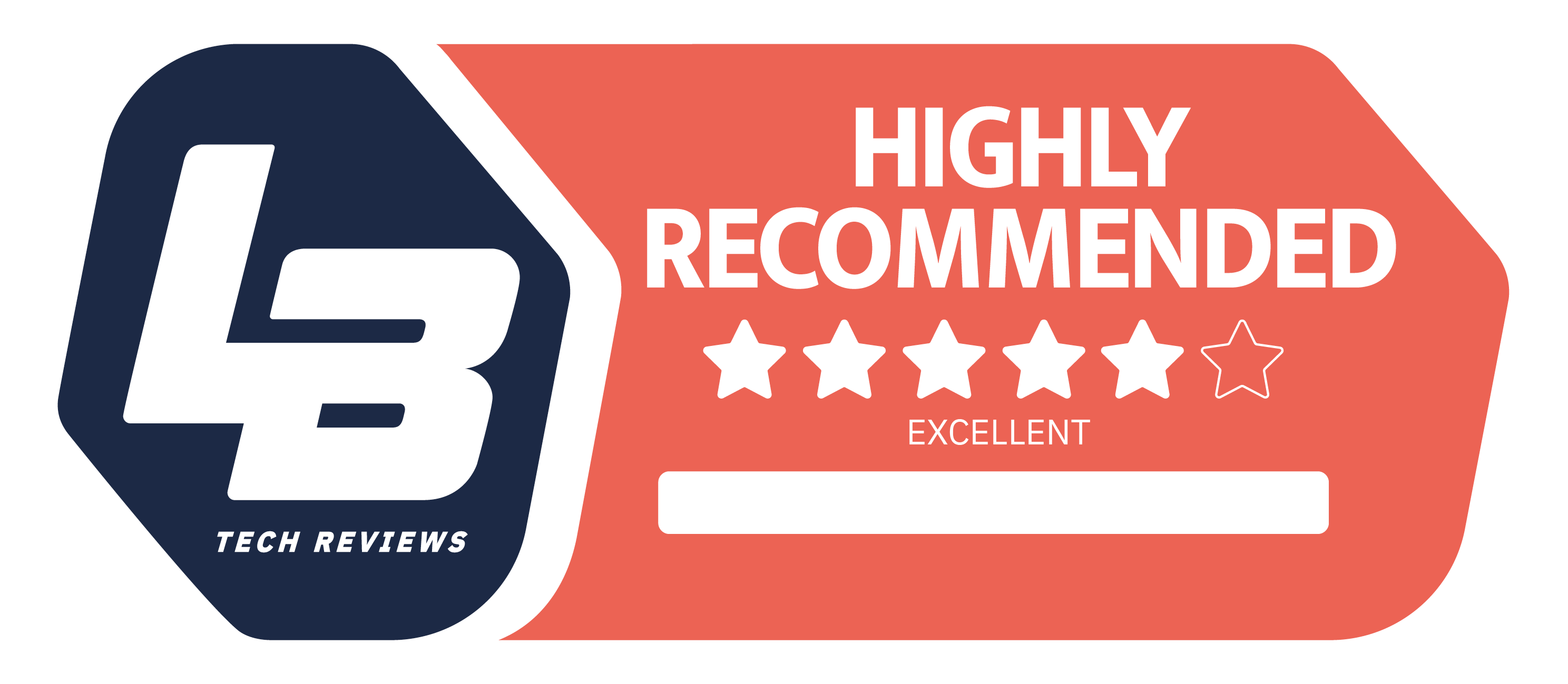 Premium
We think
Very good comfort, open and clear sound. Good noise cancellation and support for Dolby Atmos.
The balanced bass can seem a little on the slim side. Spatial sound in headphones has yet to fully convince us.