A good pair of headphones needs an amplifier to drive them. We're not talking about low-cost headphones for a hundred Euros or so – they'll probably do fine with the headphone output of your existing amp, and you might even get acceptable quality from the output of a laptop.
But more expensive headphones deserve better. Otherwise, you'll immediately notice that they either can't be driven loudly and powerfully enough, or that you're not getting the sound quality you feel you paid for. The reason is that the sound source – and especially the headphone amplifier – can't maintain good enough quality.
High-end requires high-end
More expensive headphones – and here I typically mean those at €400 and up – require a proper headphone amplifier to deliver the optimum sound. You'll probably also be surprised how much better a pair of cheaper cans will sound with a high-performance amp, but it would be a bit odd to spend nearly €700 on a FiiO K9 Pro ESS if the plan is just to hook it up to some cheap headphones. So let's stick to the premium class here.
Also check out
Awesome amplifier for headphones
The Naim Uniti Atom Headphone Edition is so much more than a headphone amplifier. It's like something taken out of a dream.
Dual DACs
On board the FiiO K9 Pro ESS you'll find two ES9038PRO parallel-coupled DAC chips, the flagship of the ESS. They're both eight-channel DACs, but the idea is that merging the channels lowers the noise floor. In this case, you can lower the noise floor from an already low -132 dB, to an almost non-existent -140 dB.
The original FiiO K9 Pro used DACs from AKM, but after the DAC factory burned down, FiiO, like so many other manufacturers, switched suppliers. ESS is thus for many the preferred choice.
Separate digital and analogue part
The power supply is linear and with toroidal transformer. No switched mode here. Furthermore, the digital and analogue parts have been given separate power supplies, and are therefore separated from each other in the circuit layout, so that there is the least possible electromagnetic interference.
Powerful amplifier
If you have a pair of 32-ohm headphones and connect them balanced with a 4-pin XLR or 4.4 mm Pentaconn connector, the K9 Pro ESS can deliver 2.1 watts before it goes into audible distortion. That's a lot more than most people need, considering that most headphones have a sensitivity of about 100 dB with one milliwatt. Which in turn gives a sound pressure level of around 120 dB with one watt of amplifier power!
Plenty of connections
If you're like me, wanting to be able to connect many different sound sources, FiiO has most things covered. The computer can be connected to the USB-B input, giving you up to 384 kHz resolution. It can also decode MQA files directly, providing high-resolution audio from Tidal, among others.
Other audio sources can be connected via coaxial or optical digital inputs, and if you want to stream music wirelessly from your phone, it's got a Bluetooth receiver too. This supports AAC for iPhone users, while people with Android phones can revel in both LDAC and aptX HD, enjoying audio reproduction quite close to true "CD quality". There's also an analogue line input where you can connect a turntable, for example. For this purpose, a phono amplifier may be required; it depends on the player.
Outputs for all headphones
Almost regardless of the type of cable you have for your headphones, you can connect it here (except electrostatic headphones). The K9 Pro ESS has 6.3 mm unbalanced outputs (3.5 mm plugs can be used with transition), as well as both 4.4 mm and 4-pin XLR balanced outputs. Thus, the only thing missing is 2.5 mm balanced and dual 3-pin XLR outputs. But that is so special that very few people need it. So rather buy a new cable for the headphones.
Variable and locked line out
If you want to insert the FiiO amplifier into a hi-fi system, you'll be pleased to know that the K9 Pro ESS also functions as a preamplifier. It has both unbalanced RCA out, as well as balanced XLR. It is a bit silly, then, that it can't be controlled by a remote at the same time. It can also be set to pure line out, and act as a DAC for an integrated amplifier.
Lots of power, lots of fun
I've actually had the FiiO amp on loan for several months, so I've had plenty of time to really test it out in detail. In the same period I've looked at both the T+A HA 200, the Burson Soloist 3X Grand Tourer and the McIntosh MHA200. I've also used my own Sennheiser HDV 820 and Auralic Taurus headphones, so in other words I've had a good basis for saying something about exactly what level the FiiO amplifier is at.
The very first thing you notice is how well the amplifier controls the headphones. You wouldn't have guessed that the planar Audeze LCD-5s had an impedance as low as 14 ohms, because that's what makes them a bit distorted in many amplifiers. If the amplifier has too high an output impedance, it will result in a stuffy treble and also a more pronounced distortion. But the FiiO amplifier drives them as if it was built for just that, with very good musicality and where a lot of the magic in the midrange comes out.
Anna of the North's fine pop song "Sing," played from the Roon on my Macbook Pro and plugged into the USB-B input, sounds like a dream of lovely vocals, and every note of the guitar strings is blindingly clear. The string arrangement in the background is usually easy to overhear, but here it stands out very clearly.
By comparison, the three times more expensive McIntosh MHA200 tube amp is a mishmash of distortion mush with the same headphones.
Stands up well on its own
Anne-Sophie Mutter's interpretation of Clara Shumann's "Piano Trio in G minor" sounds lovely, both with the LCD-5 but also with the HiFiMAN Arya, which has a somewhat leaner midrange but also sounds softer and airier. With the Sennheiser HD 800S, the soundscape expands in all directions, opening up whole new dimensions. Which is precisely the strength of these headphones.
With the Sony MDR-Z1R, I get the heaviness and punch in the bass that I know they can deliver, and there's nothing at all to complain about. In other words, the K9 Pro ESS is a fabulous all-in-one amplifier that drives all your headphones with the respect they deserve.
Challenging more expensive competitors
I remember being quite excited about the Pioneer U-05 at the time. And while it still performs well, it's not in the class of the FiiO amplifier.
The RME ADI-2 DAC is also a bargain at about the same price. It's an excellent DAC, and can also act as a preamp, and even has remote control – unlike the FiiO. You can also adjust various filter settings here, and it also has parametric EQ, which you get an overview of in a display on the front. The FiiO amp is more minimalist, and doesn't even have tone control.
If you use the RME DAC without adjusting the settings, I think the FiiO is still slightly better, and not least more powerful. I haven't tested them both side by side though, so take that with a grain of salt. But the RME is primarily a DAC, and only secondarily a headphone amplifier, and therefore does not support balanced cables.
The Sennheiser HDV 820 is twice as expensive as the FiiO, and it probably sounds a lot cleaner at the top. But that doesn't justify the price difference at all.
The Burson Soloist 3X Grand Tourer outperforms the FiiO amp quite clearly; on the one hand it's much more powerful, and on the other it has a seductive warmth in the midrange that's downright addictive. But then it also costs about €2500, and doesn't have a built-in DAC. You'd have to buy that on the side, which you don't need with the FiiO.
For the same reason, it's also unfair to compare it to the Auralic Taurus, which at around €1100 also lacks DAC. It's also a notch more powerful than the FiiO, and generally a bit better. But it was just missing. But the FiiO keeps up pretty well in this quality class, making it nothing less than a bargain at this price.
Conclusion
The FiiO K9 Pro is a neat headphone amp that looks great on the desktop and super-efficiently drives just about anything in headphones. It has built-in DAC with inputs for most audio sources. It also has analogue inputs and outputs, and can be used as a headphone amp, preamp and DAC in a hi-fi system.
Sonically, it has enough power to maintain excellent control over even the heaviest bass rhythms, while maintaining focus on what's going on in the midrange. The tone is crystal clear, conjuring the substance of the music from any work. The headphones are strongly allowed to determine the soundscape, while the amplifier is in control. And the sound resolution. Quite easily the best we've heard in its price range.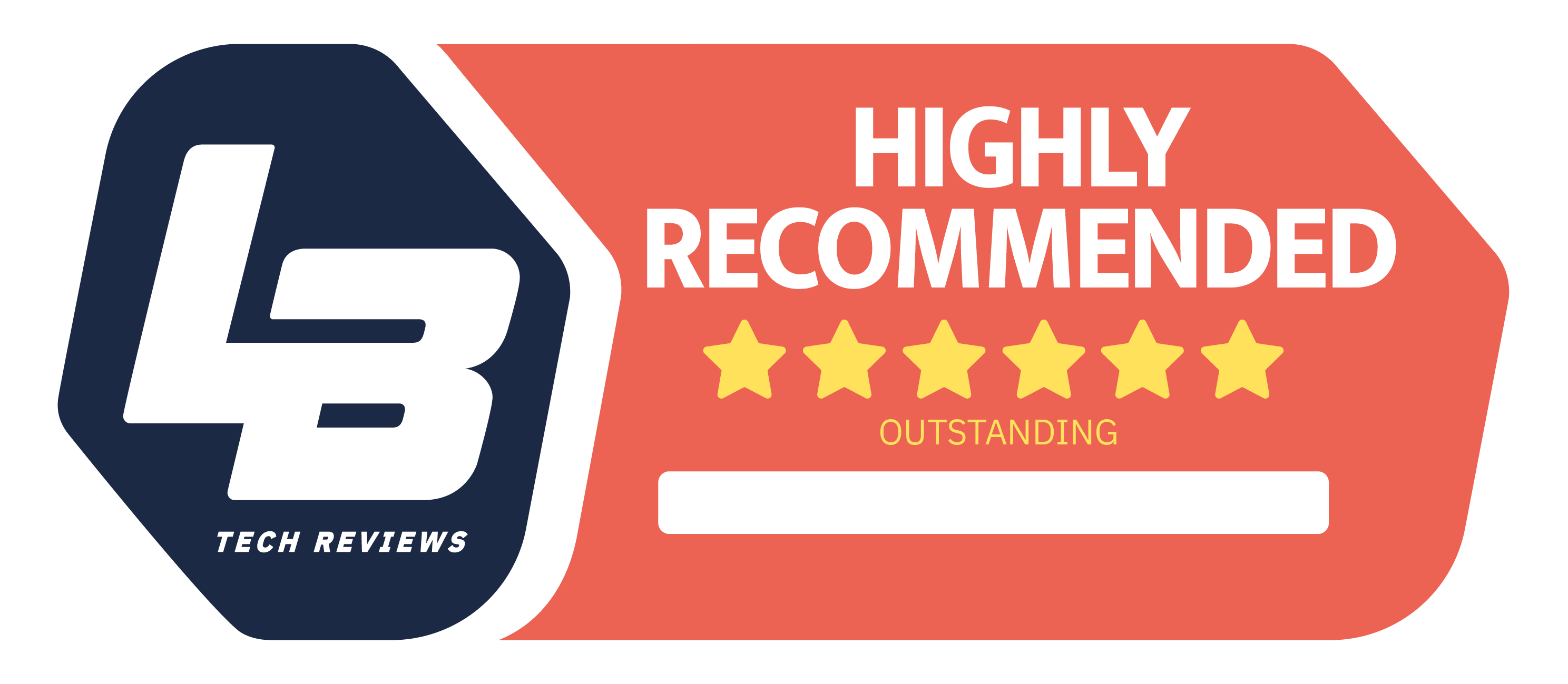 Premium
We think
A fabulous all-in-one solution for headphones, as well as a preamp for the desktop. Has all the necessary connections, and drives almost anything perfectly!
Would have been even more fantastic with a remote control.