Jonas Ekelund
Published

2020-09-05 - 6:05 am
Excellent battery life. USB-C connection and fast charging.
Plastic and cheap feeling. Cannot be used with cord. Too little padding makes them uncomfortable.
Specifications
Element: 30 mm
Connection: BT 5.0
Audio format: SBC, AAC
Microphone: yes
Weight: 132 grams
Battery life: 35 hours
Web: sony.com
Sony not only makes insanely beautiful luxury headphones like the MDR-Z1R, but also the best noise-canceling headphones, and very good mid-range headphones like the Sony WH-H800. But the question is whether they also manage the competition among the really cheap models?
They actually did not have a model in the same price range as the other manufacturers, so for once Sony is the cheapest in the test. Unfortunately, it is noticeable on the design of the headphones. They look ok from a distance, but as soon as you touch them, they feel cheap. It is plastic-like in a bad way, which makes one wonder about the durability. They are very light, but not in an impressive way. It makes us instead wonder what is really in them. Like many of the others, they are available in white or black, but also in blue, which is significantly finer.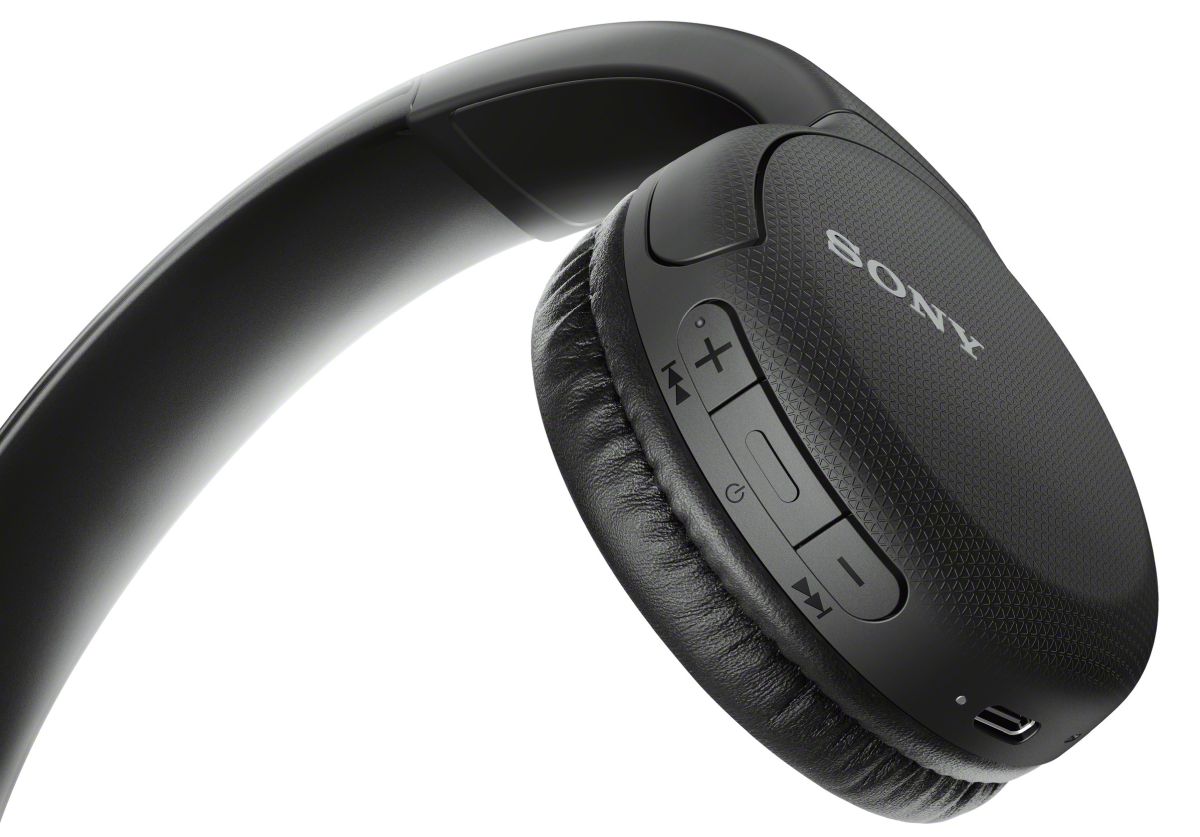 The low weight naturally means that they do not weigh much on the head. But they sit quite tight on the ears, and there is not much padding in the ear pads. Strangely enough, the hoop has no padding at all, which makes them press against the skull. In summary, this means that the headphones are actually not as comfortable as first thought.
The buttons that control playback are located on the right clock. The size is significantly better than on the Jays, but they do not protrude sufficiently, and it results in them still being a little difficult to feel with the finger. Close by is the USB connection, which for once is a modern USB-C connector. It also allows the headphones to be quickly charged for 10 minutes for an additional 90 minutes of playing time. Boringly enough, Sony also does not have an app to be able to customize settings and audio profiles.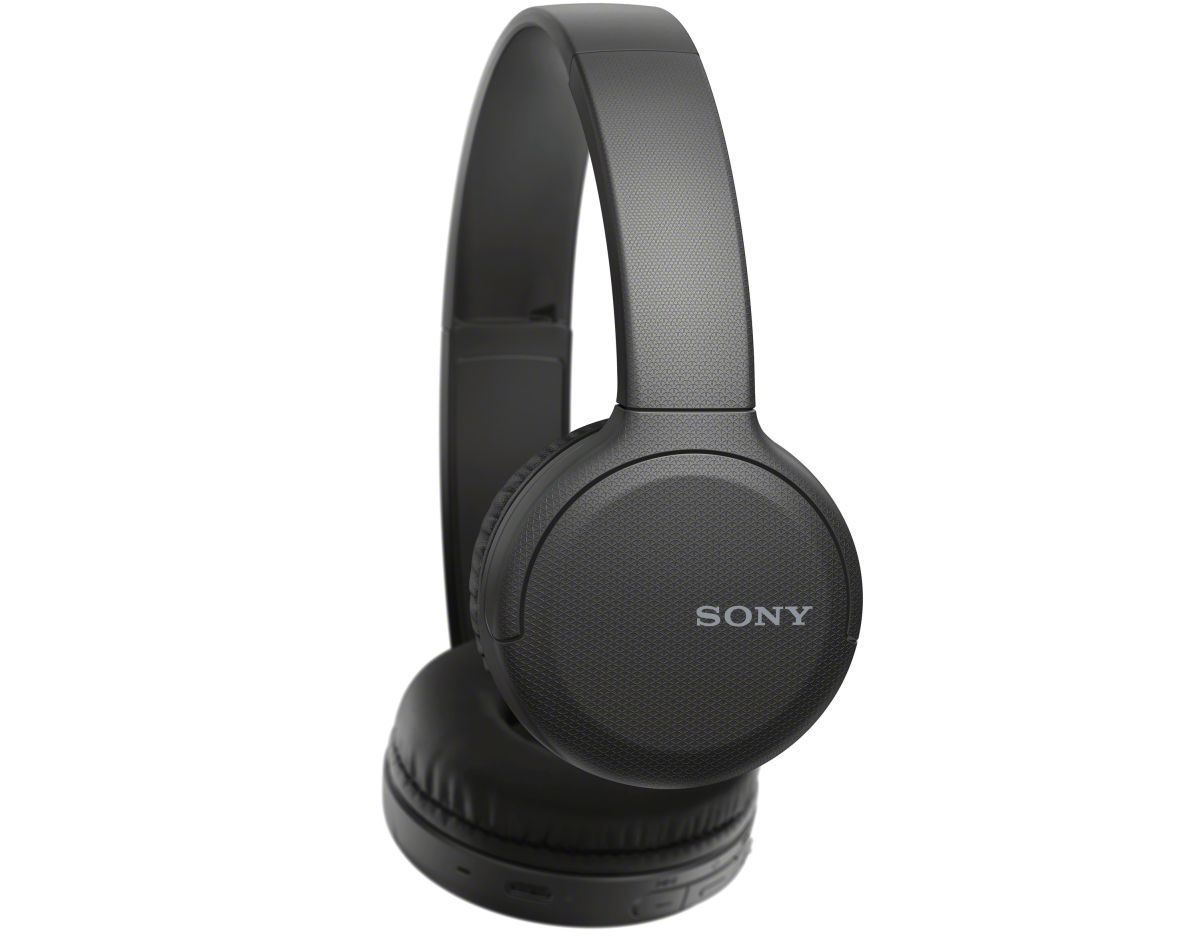 It would probably have been necessary, because the headphones have the smallest elements in the test, and they sound a bit strained. If you listen to acoustic music, the treble is stark, and if you try orchestra, the instruments drown in the sound mat. Now you may not have such high demands in this price range, and if you want to be kind, it is actually quite ok to listen to pop music on the go.
Conclusion
Sony is good at building expensive headphones, but it is all the more difficult to build good cheap headphones. In this case, they have gone too far with the saving knife, and it has affected both the feeling of quality and the sound. Despite the low weight, they also do not sit comfortably. However, Sony should have plus points for fast charging and excellent battery life.
Also in this test
Skullcandy Hesh 3
Large and comfortable headphones
Skullcandy has improved Hesh Wireless on almost every point with Skullcandy Hesh 3!
Good battery life and fast charging. Comfortable thanks to the large bells. Fully collapsible for transport.
Great compared to other test participants. Mediocre sound quality.
Urbanista Detroit
Budget headphones with budget sound
Even Urbanista has gone too far with the peeling knife, which makes it difficult to recommend Urbanista Detroit.
Lightweight construction. Peeled design and different colors. Easy to find buttons.
Short battery life and micro-USB charging. Plastic construction. Poorer sound.
Kygo A3/600
Tough street headphones with equally tough sound
Kygo's cheapest headphones Kygo A3/600 are not for the connoisseur, but fit the target group well.
Good match for electronic dance music. Foldable, and cloth bag included.
Micro-USB charging. The model is not supported by the app. No padding in the hoop.
Jays x-Five Wireless
Comfortable headphones
Jays x-Five Wireless is exactly what you need in a pair of headphones to be used on the go.
Lightweight and very comfortable. Can be folded for easy transport. Sober look.
Micro-USB charging. No mobile app. Small buttons.