Jonas Ekelund
Published

2020-09-05 - 6:05 am
Good battery life and fast charging. Comfortable thanks to the large bells. Fully collapsible for transport.
Great compared to other test participants. Mediocre sound quality.
Specifications
Element: 40 mm
Connection: BT 4.1, cable
Audio format: SBC
Microphone: yes
Weight: 200 grams
Battery life: 22 hours
Web: skullcandy.eu
When Skullcandy started, there was more attitude than content. But over the years, they have also grown up and produced headphones that even adults dare to be visible in, and which have received significantly better sound. Like the excellent budget headphones Grind, or the rudely cheap noise-reducing headphones Venue. A good example is that we did not like the first Hesh at all, while the sequel is a completely different matter.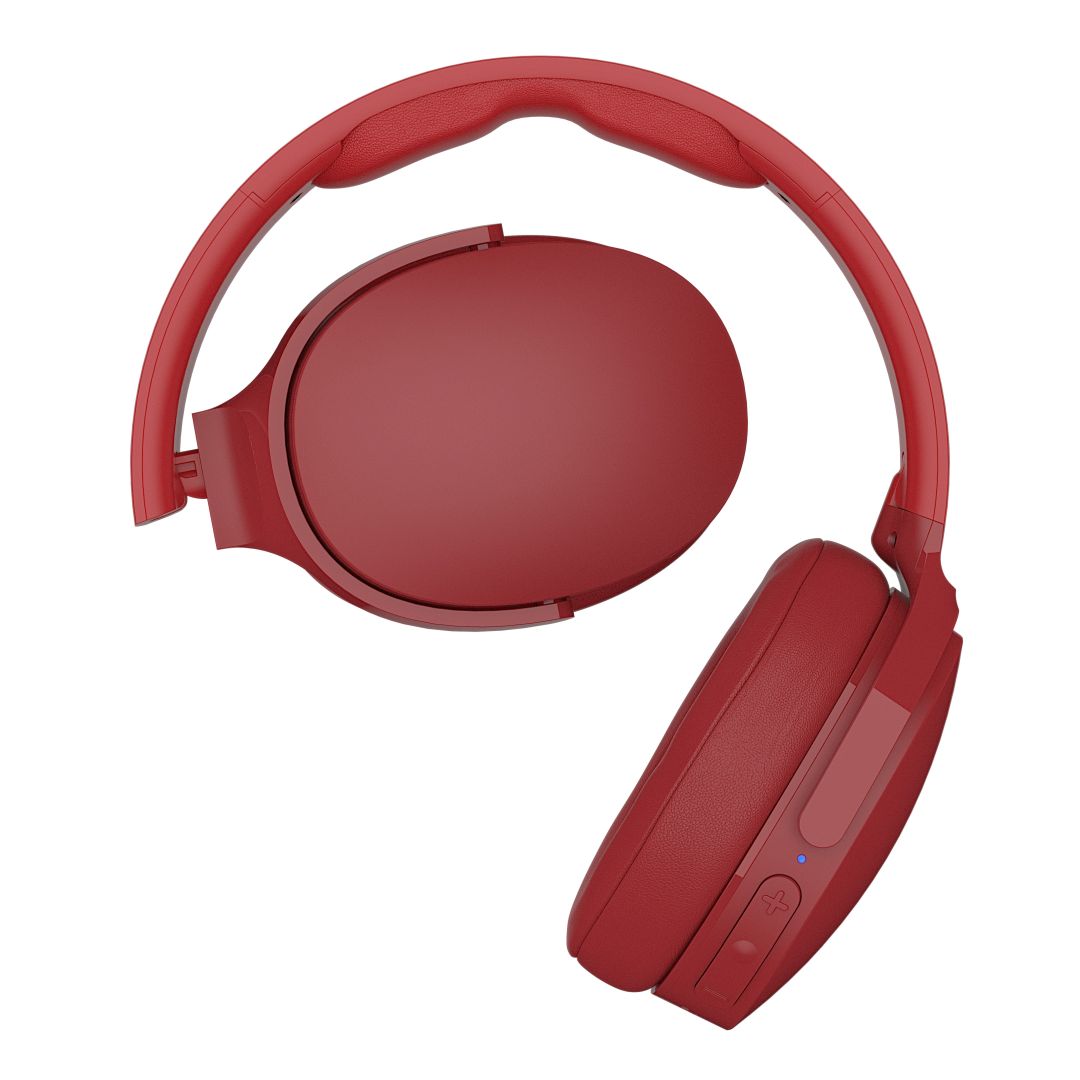 Hesh 3.0 Wireless is, as the name suggests, an upgrade of Skullcandy's slightly more expensive wireless headphones. They have a more oval shape, a less screaming look in sober colors, even better battery life and have become more portable. In fact, they are the only headphones in the test that can be both folded and angled, which is needed, as they are also the largest in the test. How well the complicated joint holds, however, is something that will only become apparent after a long period of use.
The reason for the size is that the bells should sit around the ears, and not on, at least if you normally have large ears. This means that you get better sound insulation, and that they do not pinch your ears in the same way when listening for a long time. On the other hand, they are still tight, and this makes the ears feel warm. The few buttons are easy to understand and feel with your fingers. Very good battery life and fast charging – 10 minutes for another four hours of listening.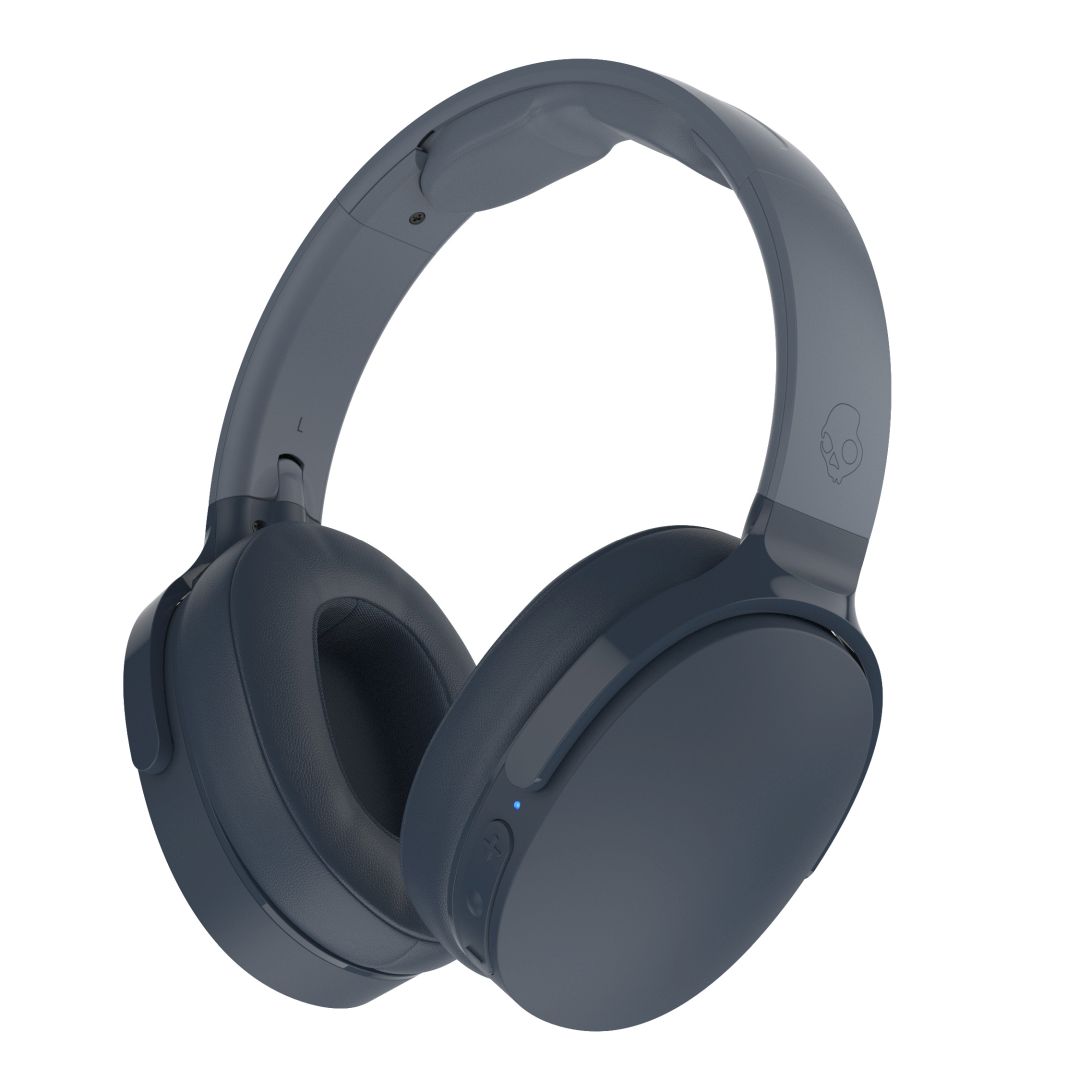 The generous bells give the elements a little more space to stretch on, which means that they do not sound strained. The bass goes deep into the register, which is good for electronic dance music. On the other hand, the bass is imprecise and hums, while the treble can sound sharp if you challenge it. In general, the sound feels a bit unrefined and intrusive, which makes the headphones fit more on the go, than sitting at home and listening in peace and quiet.
Conclusion
If you have the previous model and like it, but are annoyed by certain details, Hesh 3.0 Wireless can be a good upgrade. They have in fact got a better shape on the watches, less challenging appearance and even better battery life. They are also foldable so that they take up less space in the luggage. However, they are the biggest headphones in the test, but also the most comfortable. However, the sound does not reach the same level as with our recommended headphones.
Also in this test
Sony WH-CH510
When greed fails knowledge
Of course, we all want cheap headphones, but Sony WH-CH510 is pulling too much down on the requirements.
Excellent battery life. USB-C connection and fast charging.
Plastic and cheap feeling. Cannot be used with cord. Too little padding makes them uncomfortable.
Urbanista Detroit
Budget headphones with budget sound
Even Urbanista has gone too far with the peeling knife, which makes it difficult to recommend Urbanista Detroit.
Lightweight construction. Peeled design and different colors. Easy to find buttons.
Short battery life and micro-USB charging. Plastic construction. Poorer sound.
Kygo A3/600
Tough street headphones with equally tough sound
Kygo's cheapest headphones Kygo A3/600 are not for the connoisseur, but fit the target group well.
Good match for electronic dance music. Foldable, and cloth bag included.
Micro-USB charging. The model is not supported by the app. No padding in the hoop.
Jays x-Five Wireless
Comfortable headphones
Jays x-Five Wireless is exactly what you need in a pair of headphones to be used on the go.
Lightweight and very comfortable. Can be folded for easy transport. Sober look.
Micro-USB charging. No mobile app. Small buttons.