Jays are skilled at developing just the right headphones for different needs and price ranges. Like the reference plugs Q-Jays, or the mid-range u-Jays Wireless. Jays x-Five Wireless is in a lower price range, as are the all-new a-Seven Wireless.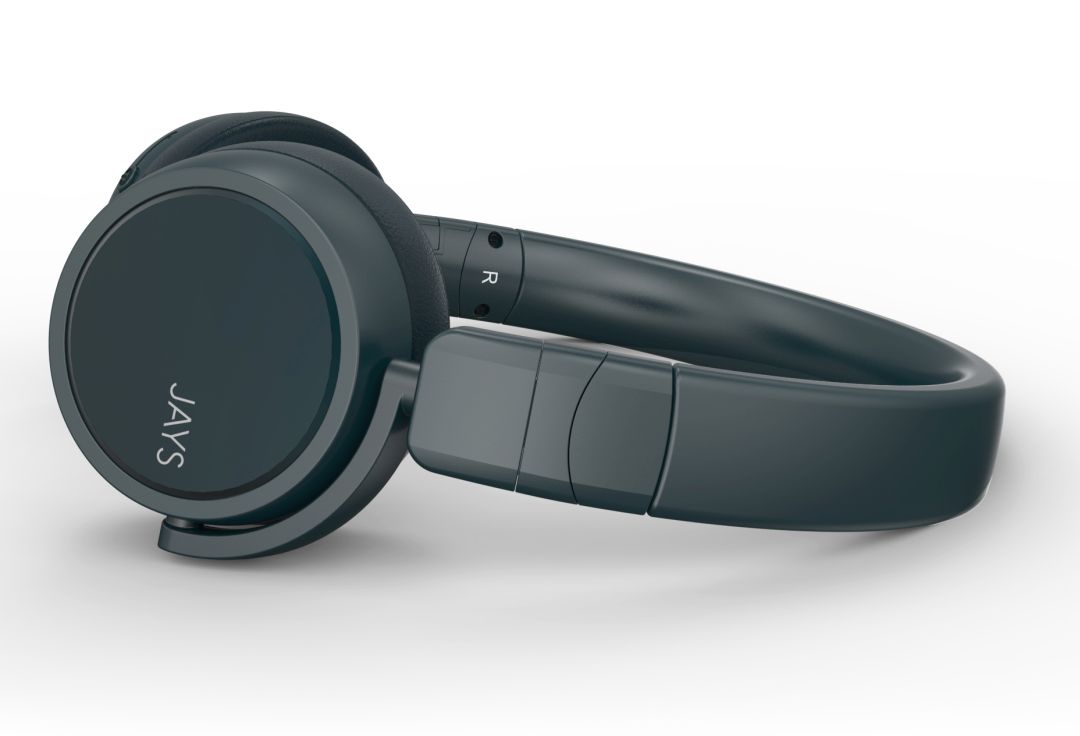 However, these are a more compact street headphone that can be folded completely so that they can fit in the jacket pocket in an emergency. For obvious reasons, they do not feel as luxurious as u-Jays as most are made of plastic. However, the feeling of quality is good, and there are no parts in the construction that feel fragile. Both the ear pads and the hoop are covered with artificial leather. They therefore feel soft and comfortable, and are easy to keep clean. The pillows are padded with memory foam that shapes itself to the head. As the headphones are also among the lightest in the test, you almost forget that you are wearing them.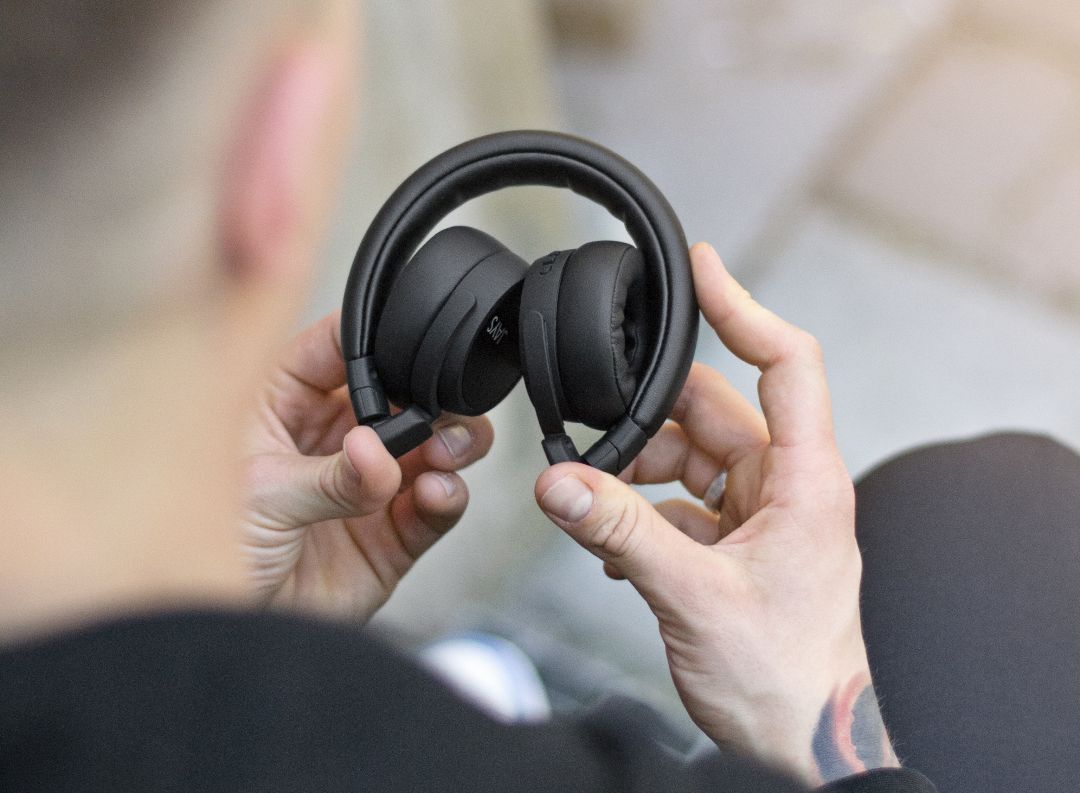 The controls are three small buttons at the bottom of the right clock. It is not entirely successful, as you really have to feel with your thumb and hope that it is the right button. Next to it is the connection for the audio cable if you want to connect them to an audio source that cannot transmit wirelessly. On the second watch is the USB connection for charging. Sadly, there is an old micro-USB connection, and there is therefore no fast charging of the headphones. Jays also does not have an app for multiple settings of the headphones or the audio profile.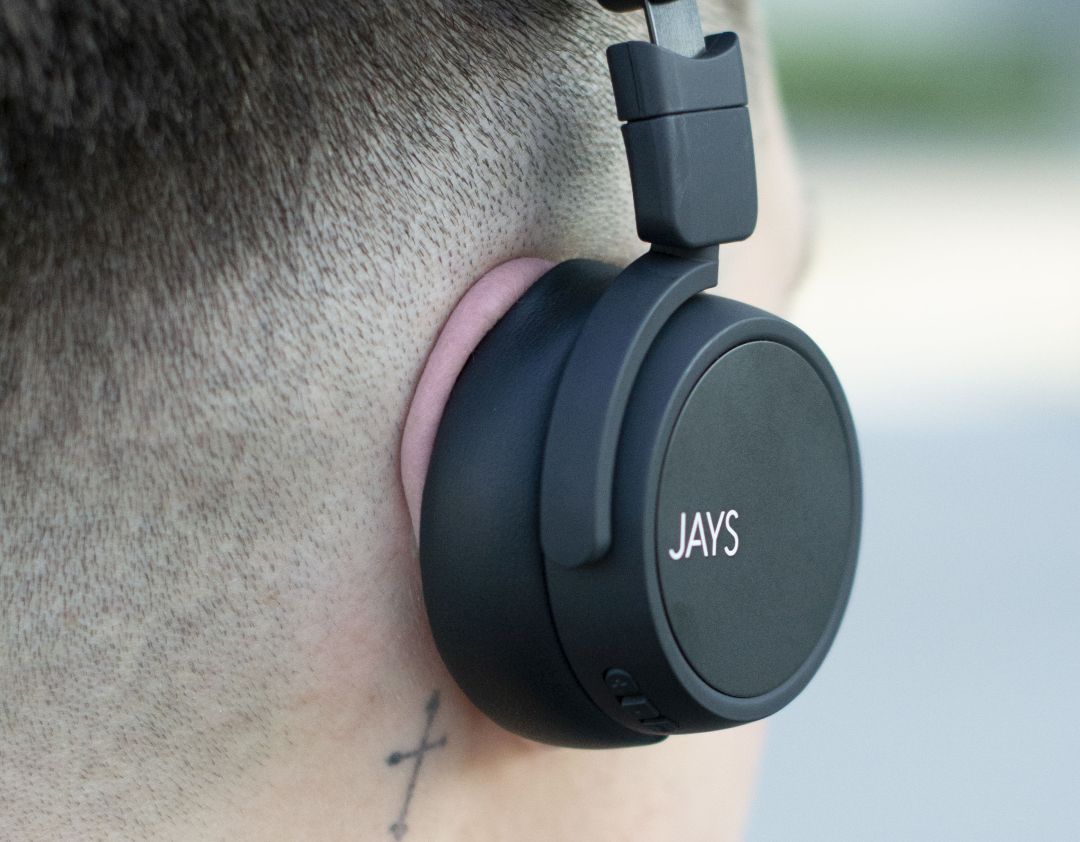 By and large, the x-Five Wireless sounds as good as you can expect in the price range. They are not neutral, but have turned up the middle register and treble, which can be good for lifting the song from the mix. If you want to be a little critical, however, the treble tends to become sharp if you push it. The bass goes deep enough, but for once is not exaggerated, something some may miss in a pair of street headphones.
Conclusion
In a way, Jays x-Five Wireless crosses the checklist for a pair of street headphones. They can be folded and become so compact that they are convenient to carry. They are light and well padded, which makes them sit very comfortably on the head. Battery life is more than good enough to last all day. Besides, you do not have to be ashamed of the look. Surprisingly, they do not have a deafening bass, but there are probably many of us who actually prefer that it is the song that is highlighted instead.