Geir Nordby
Published

2021-12-04 - 8:00 am
Wonderfully loud and rich sound! In top of the class! In addition, they look good and fit well around the ears.
The noise cancellation is good, but not the best.
Specifications
Type: Over-ear, closed, wireless
Drivers: 40 mm
Frequency range: 8 Hz – 40 kHz (22 kHz wireless)
Active noise reduction: Yes
Ambient sound: Yes
Battery life: 35 h with ANC
Water resistance: No.
Voice control: Assistant, Siri
App: Yamaha Headphones
Connections: Bluetooth 5.0 (SBC, AAC, aptX adaptive), 3.5 mm analog
Weight: 325 g
Colours: Black
Web: yamaha.com
Yamaha tried making headphones a while ago, without much success. This time, the Japanese seem to have taken the job more seriously, when they give us the YH-E700A, which must be the best padded earcups in the class. They radiate quality to a greater extent than most, and also fit very well around the ears.
The weight of well over 300 grams is noticeable, but not in any unnatural way. It simply feels like quality. Admittedly, they wobble a little more on your head if you shake back and forth quickly, but fortunately most of us do little of such activities. For the record, it's all the better to headbang back and forth, something you will probably do to a greater extent.
On the underside of the right earcup you will find physical buttons for the most common functions, which include volume level, power, answering calls and starting/stopping music. Under the left cups is the button for noise cancellation and ambient sound. And the jack input, which hardly anyone uses anymore.
Yamaha's app is used for updates and a few functions, but it has no EQ function, which probably some will raise their eyebrows at.
The noise cancellation
When it comes to Yamaha and noise cancellation, this works just fine. It does the job when the background noise is more or less static. Like a car compartment or aircraft cabin. But it leaks a little more than the best competitors, and especially bass sounds that strike randomly from the outside when driving a car (for example on a bumpy road) get through to a greater extent than with both Philips, JBL, Sony and Bose. But it is still far from being a problem.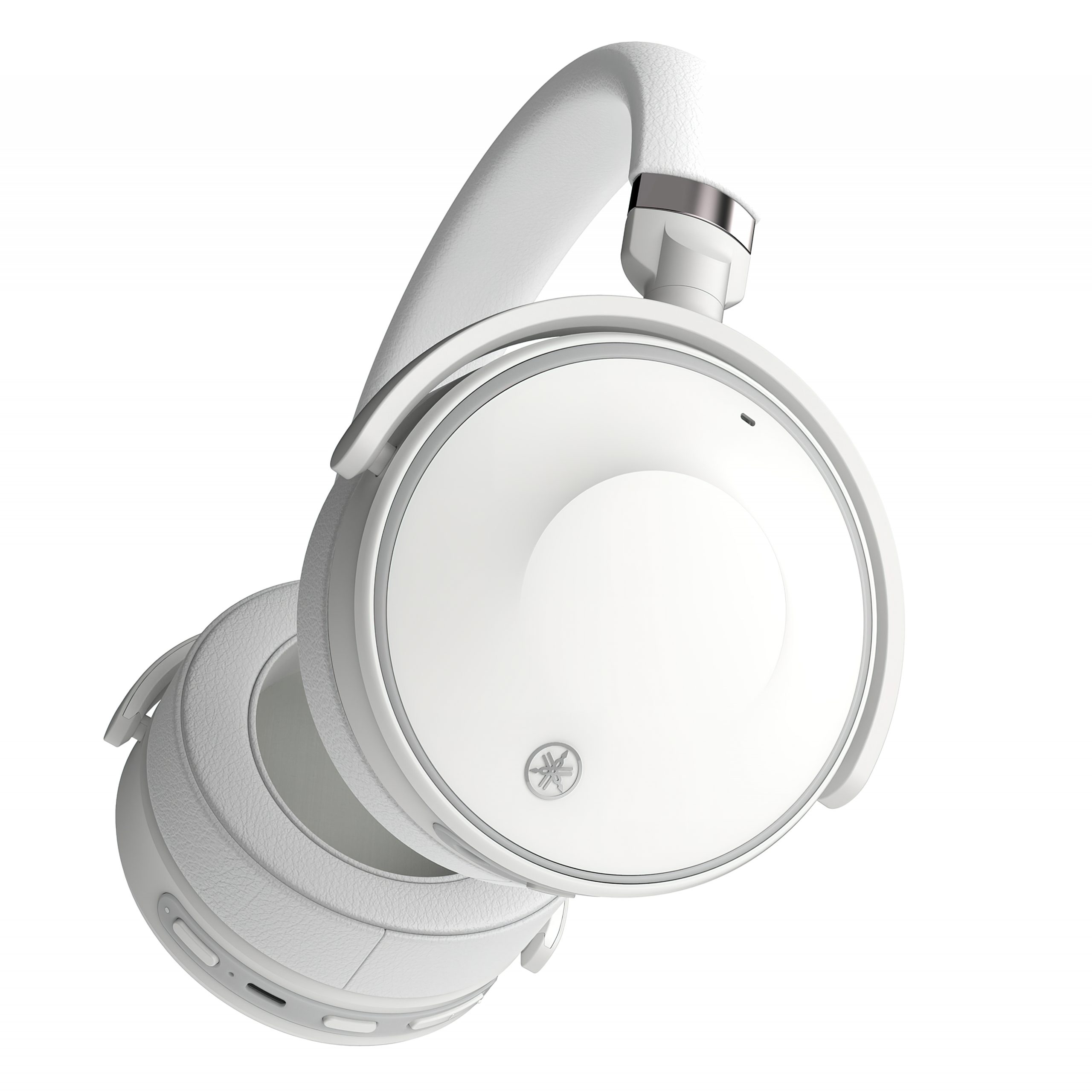 The sound
The sound is where Yamaha excels, with a lot of direct and lively sound. Especially with noise cancellation disabled, the bass drum sounds like just that, and the sound is both hot and explosive. It's fun to listen to pop and hip-hop, with a lively and tough playing style. Most tight with noise cancellation disabled.
The double bass of modern jazz singer Esperanza Spalding's Formwela 10 is as big and steady as just that, and her voice stands out with great confidence without becoming sharp. And the rhythms on Beyoncé's Be Alive slams big and proud. It's massive.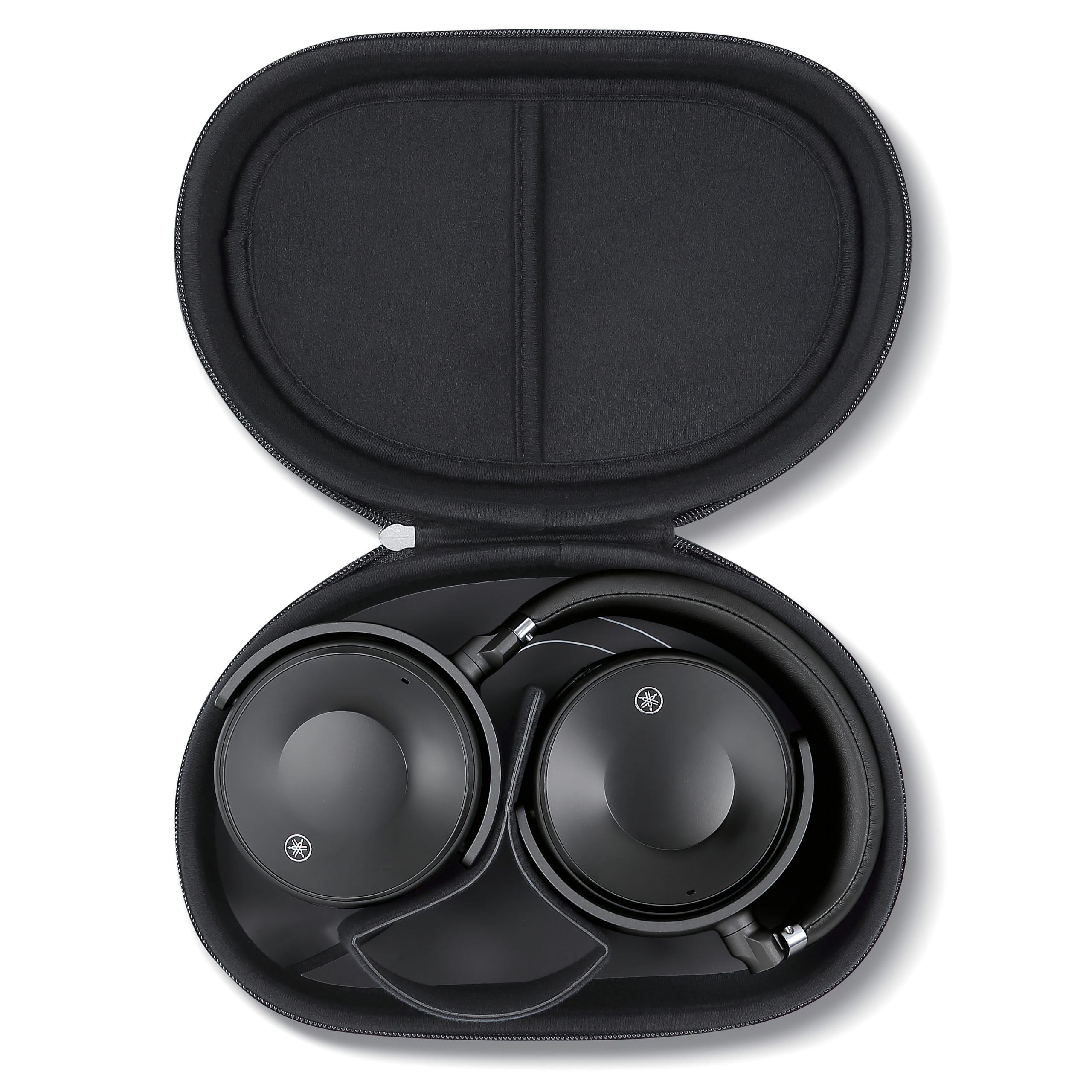 Singing voices are clear and full at the same time, and although Yamaha is a bit more laid-back at the top than, for example, Philips and Bose, I like the balance in the soundscape very much. I actually do not miss the EQ function here, because the sound is so well tuned already. Such a sound I could not dial up on the EQ with either Sony or JBL.
In the app, you can activate Listening Care, which should balance the frequency level in relation to the sound level. I turn this off, as it sounds too energetic in the treble range for my taste. On the other hand, I have Listening Optimizer on, which measures the sound that is reflected from the ear and will ensure that the sound reproduction is adapted to the shape of the inner ear. The function does not do much, but in my ears it tightens up the stereo perspective somewhat.
Yamaha YH-E700A: Conclusion
Yamaha YH-E700A is a magnificent set of headphones. They can play loud, and they do it with a controlled bass and great tonal structure. The sound tends towards the warm and full, but without ever being slack or closed.
There is no EQ function in the app, but in our ears it is not necessary either. This is really good.
Noise cancellation is good but not fantastic. But good enough to make the sound quality be the most important factor. And when it comes to sound there are just a few – and no one in this test – that measure up.
Also in this test
Bose QuietComfort 45
No big surprises
Bose is not breaking any new ground with QuietComfort 45.
Among the most comfortable headphones we know. Good noise reduction and ambient sound. Neutral sound balance.
The sound is perceived as thin, and noise reduction can not be turned off without simultaneously activating ambient sound.
Sony WH-1000XM4
Still the best noise reduction
There is still no one overtaking the Sony WH-1000XM4 on noise reduction. But we hope they will soon upgrade to even better sound.
Still the best noise reduction in the class, and the fit fits just as good as always.
In terms of sound quality, there are several who have caught up with Sony.
Philips Fidelio L3
Well-wrought Philips
Philips Fidelio L3 is nicer to look at, and exudes better build quality, than most in this class. But what about the sound?
Good noise cancellation, nice and balanced sound. Very good overall quality!
The sound is a bit damped, which fortunately can be partially fixed with EQ.
JBL Tour One
Energetic JBL sound
JBL Tour One is a pair of proper headphones, which after som help from EQ function in the app, brings out a smile on your face.
Loud and direct sound, they never get boring!
Sounds best with noise cancellation turned off. Should adjust a little EQ to bring out the best in them.