John Hvidlykke
Published

2021-02-03 - 8:05 am
Original idea gives free choice on all parameters. Excellent sound quality. Discreet design without blisters.
The materials are good quality, but the finish somewhat unpolished. No ANC or app control.
Specifications
Type: Over-ear, closed
Drivers: 40 mm, biocellulose
Frequency range: (not specified)
Impedance: 32 ohms
Wireless: Bluetooth 5.0 (aptX HD, aptX, AAC, SPC)
Connection: Bluetooth, 3.5 mm stereo minijack with 6.3 mm adapter, detachable cable
Automatic noise reduction: No.
Microphone: Omnidirectional
Battery life: 18 hours
Web: aiaiai.audio
When you scroll down through the long list of headphone manufacturers, Danish AIAIAI automatically appears among the first.
The company has existed since 2006, and you can read on their website about how a large group of professionals from the music industry have contributed to the development of their products. This in itself is not a unique thing in the headphone industry, where many brands are associated with well-known musicians, but AIAIAI does not use the musicians' names as a definite selling point, but as development advisors. What is unusual, however, is that you can choose to buy parts that are tuned to a certain sound when assembling your headphones.
Click and select
For a pair of AIAIAI headphones is not just a mass-produced standard item that one buys in a blister pack. You have to assemble them yourself from parts that you choose. Just like buying a wardrobe at IKEA, where shelves, doors and inserts for drawers have to be combined. However, with AIAIAI you do not have to worry about picking up the parts at the warehouse, as everything can be ordered in the webshop.
But you still have to – in IKEA fashion – assemble your headphones yourself by opening the many sealed bags and clicking the parts together.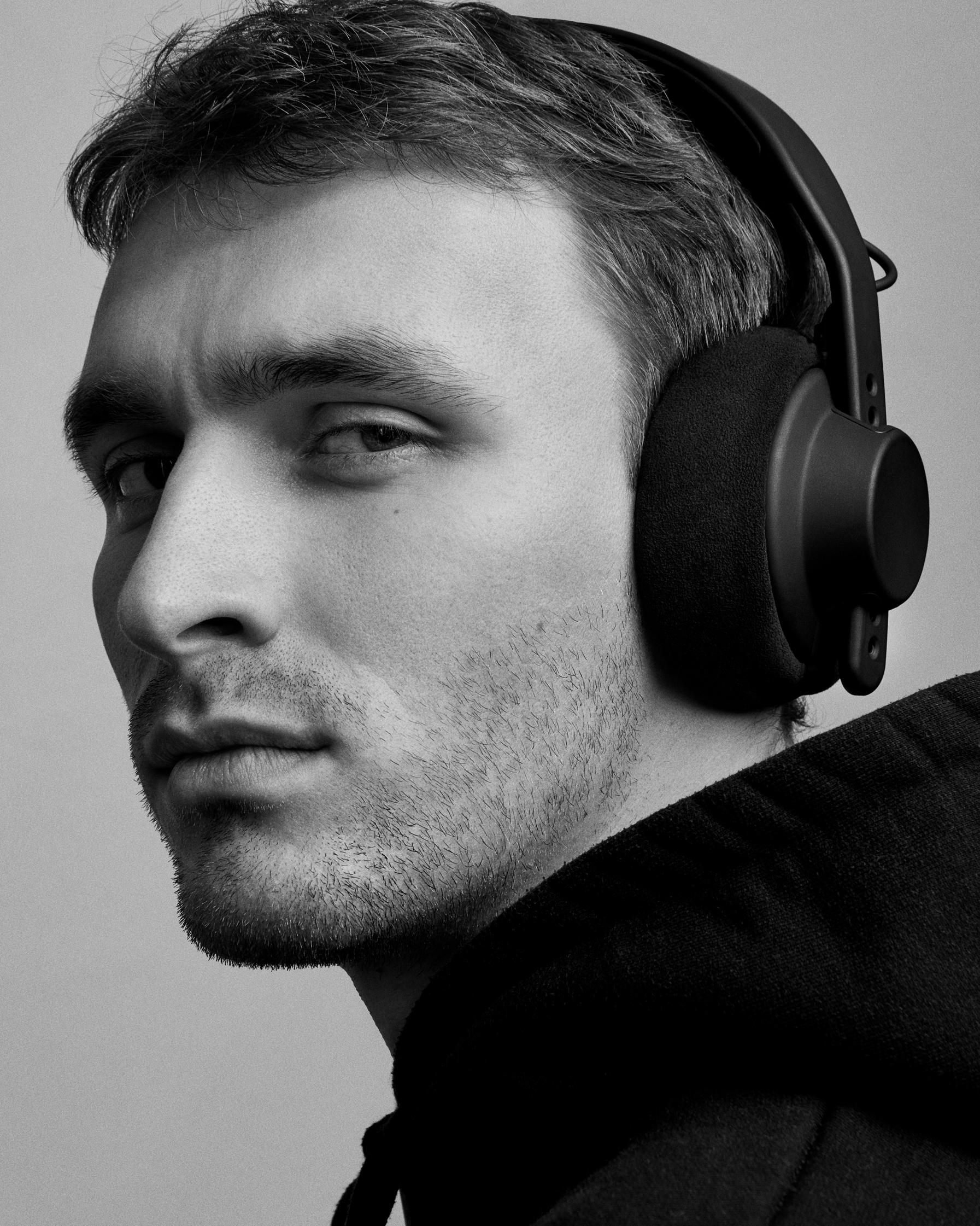 Everything from top shelf
Our test sample was the top model TMA2-HD, consisting of the best from all the top shelves. The main ingredient is the S05 ear cups, which are described as having "detailed" sound. In addition, the largest and softest over-ear ear cups (S08) with ear pads in memory foam and the microfiber material Alcantara, which feels a bit like suede.
The ear cups can be combined with seven different headrests, some for wired use and others with a built-in Bluetooth receiver. Our copy was H06, which includes a Bluetooth receiver with aptX HD support that allows for wireless HD audio. For the same reason, we did not have to choose which of the 13 different cables we liked best.
Automatic Noise Reduction (ANC) is not an option. It would also require a completely different construction as the ear cups are passive and the electronics are located in the headband. ANC headphones need microphones in the ear cups themselves to be able to pick up the sound to be used in the correction.
The whole, when all is gathered, can best be described as humble and without any superfluous embellishment. All parts except the ear pads are in matt black plastic. The quality seems reliable and the headband has a firm feel, as opposed to those on cheap headphones.
The also matte black ear pads are soft, but they do not sit as comfortably as I have experienced with other headphones in the same price range. The fabric absorbs dust and dirt in no time. And I can not help but feel that the whole is far from radiating the luxury that the price tag signals.
The sound quality
AIAIAI works closely with professionals from the music industry, and unlike some of the DJ-branded headphones we've heard over the years, the TMA-2 HD is neutral enough in sound to be used seriously in music production. They reproduce all tone areas more or less the same. And also quite well.
The bass is round and slightly accented, which gives a warm overall impression. There is appropriately a lot of slaps on the bottom in Madonna's "Dark Ballet", and Leonard Cohen's deep voice fills the soundscape in "You Want It Darker". But this is not about dominant bass. If you're looking for heavy club sound, look elsewhere.
The ear cups are marked "detailed", but I would rather describe the sound as "balanced". Voices sound pure and natural, but for a top model with professional associations, I could wish for more resolution. And this applies, whether the headphones are configured as wireless with HD audio or you connect the ear cups with cable and use an external headphone amplifier.
The same goes for the highest range, where the sound is certainly pleasant and without coloring, but where a little more "tssh" on the high hat and slightly freer overtones had made a difference.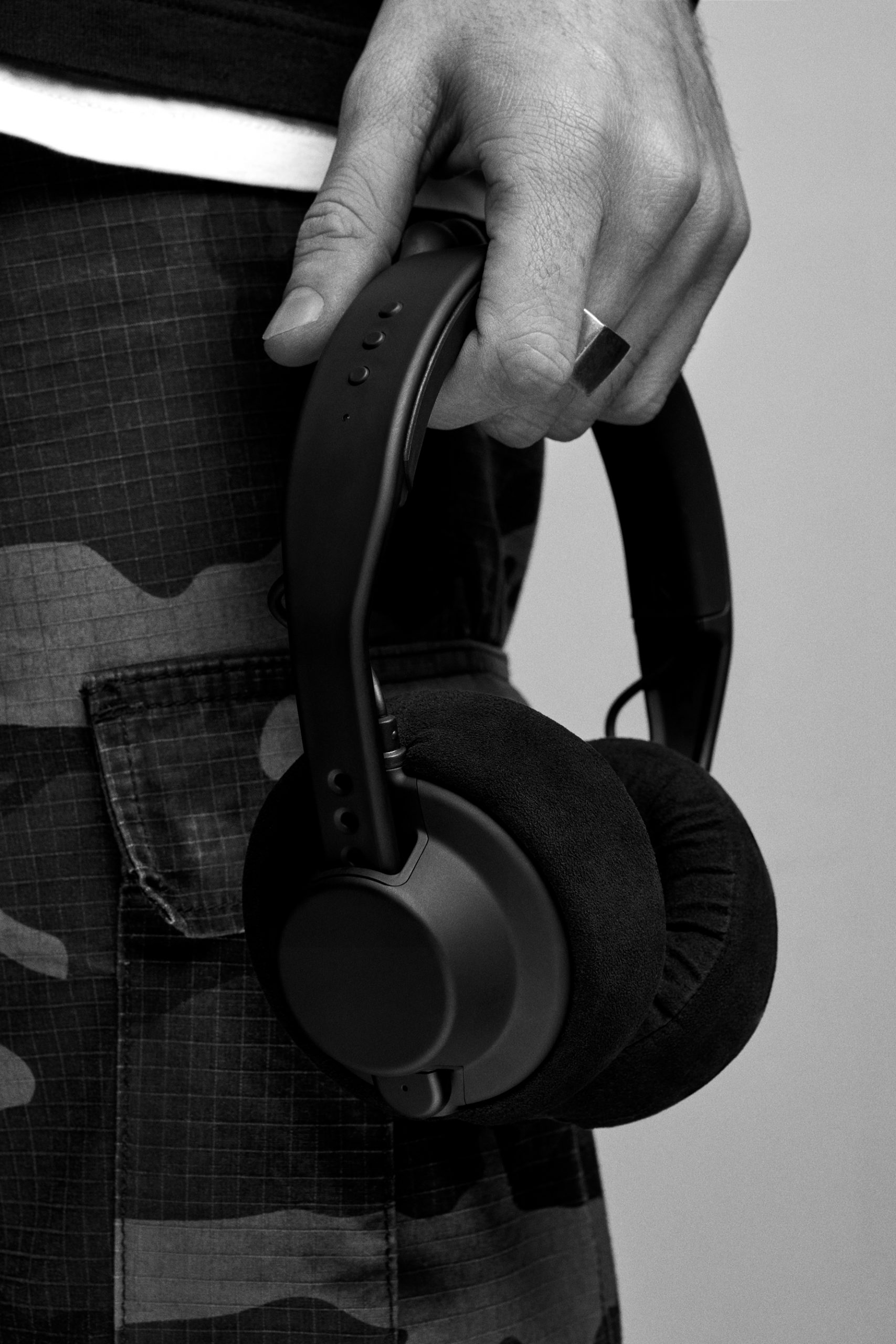 Competitors
As the AIAIAI are the first modular headphones we have seen, they are free of direct competition. And if we look at wireless headphones in the same price range, it is virtually impossible to find one that does not offer automatic noise reduction at the same time.
Noise reduction is not in itself conducive to sound quality. But it is a favorite feature of premium headphones. And the feature can still be turned off when you are at home and want to listen seriously to music. And you will have ample choice between luxury ANC headphones for the money that a set of TMA-2 HD costs.
Conclusion
AIAIAI's idea of ​​modulating its headphones is a breath of fresh air, and the TMA-2 HD is a top model composed of excellent components. The sound is pleasant and warm, and you can listen to them for hours without getting tired of listening. That AIAIAI has chosen to spend resources on the interior rather than smart design is also sympathetic. However, I must admit that at that price I had expected more – both in terms of build and sound quality.