Jonas Ekelund
Published

2020-09-04 - 12:35 pm
Sound settings app. Fast charging. Tough design that stands out.
Not good enough padding in the hoop. Mediocre noise reduction and sound quality. Micro-USB connector.
Specifications
Type: over-ear, closed, wireless, active noise reduction
Connection: 3.5 mm, Bluetooth 4.2
Microphone: yes
Element: 40 mm
Frequency range: 20 Hz – 20 kHz
Battery life: 20-35 hours
Weight: 249 grams
Web: jbl.com
The live series are JBL's youth headphones for an urban lifestyle. JBL Live 650BTNC is the top model which, unlike the others, has noise reduction. With regard to the device, it is acceptable to only have a fabric bag for storage rather than a case. It also comes with a micro-USB charging cable as well as an audio cable which for once also has a more easily accessible remote control.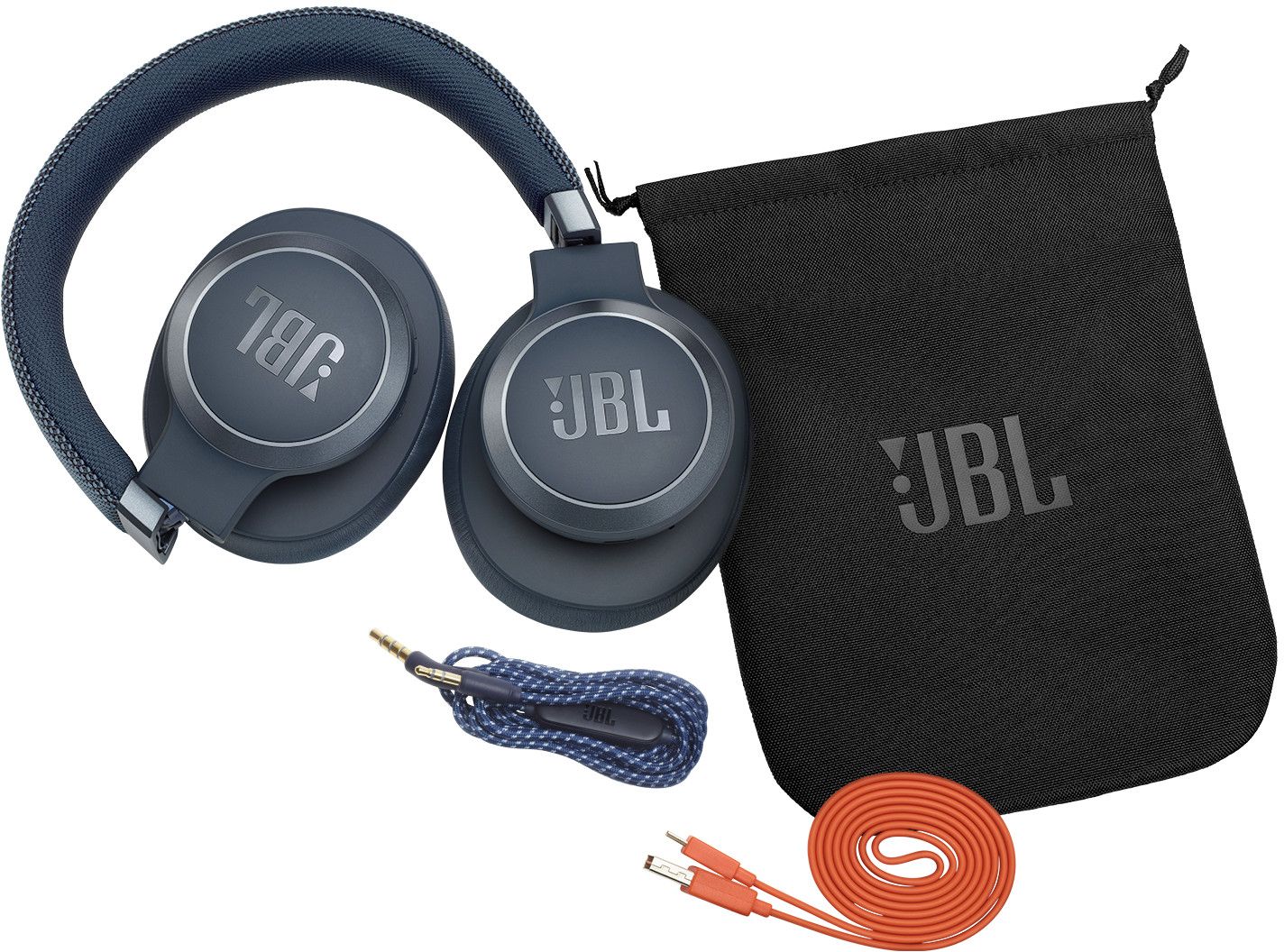 Construction and comfort
Since these are supposed to be street headphones more than something for discreet users, it is no wonder that they have a prominent JBL logo. They are available in black, white or blue. Thanks to the fact that the clocks can both be turned and folded, the headphones take up relatively little space in the luggage. The feeling of quality on the hangers' clothes, watches and the metal in the hoop is good. On the other hand, the hinges look a little bad in our eyes and can probably be a hot spot. We probably think that the hoop could have been more padded and the ear pads are so tight that you get sweaty around the ears when listening for a long time.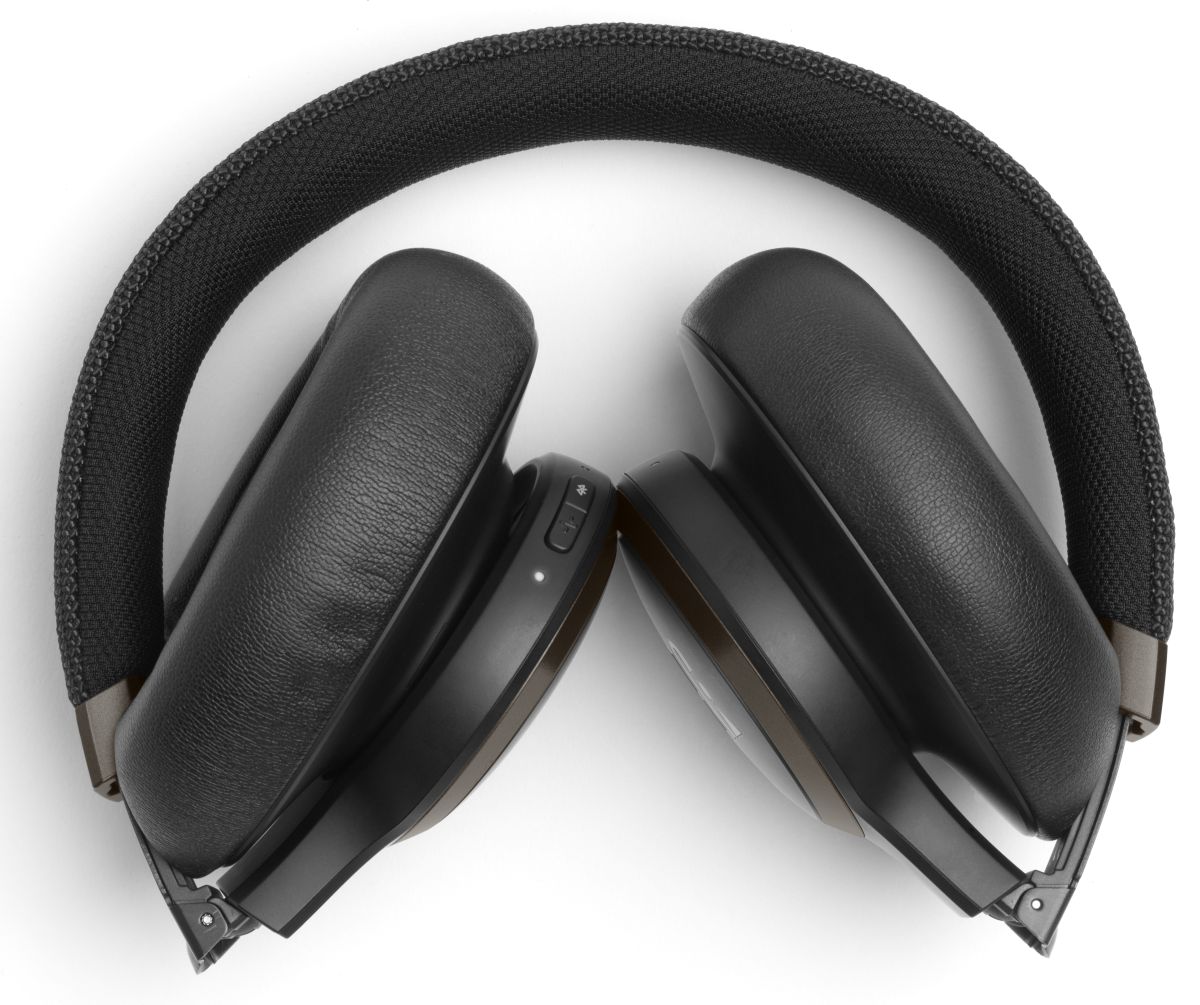 Features and handling
For some reason, JBL has placed all the buttons on the right clock, which makes it difficult to distinguish them from each other. There is a separate Bluetooth connection button, a button to turn on and off the noise reduction, volume controls same a multifunction button. It is used to answer the phone, start and pause music, and activate the phones' voice assistant. Google Assistant and Amazon Alexa are officially supported. There is also an app to set the voice assistant, upgrade the software and set the EQ. Despite the old micro-USB connector charging the battery in just two hours, and a 15 minute fast charge provides 2 hours of continued listening.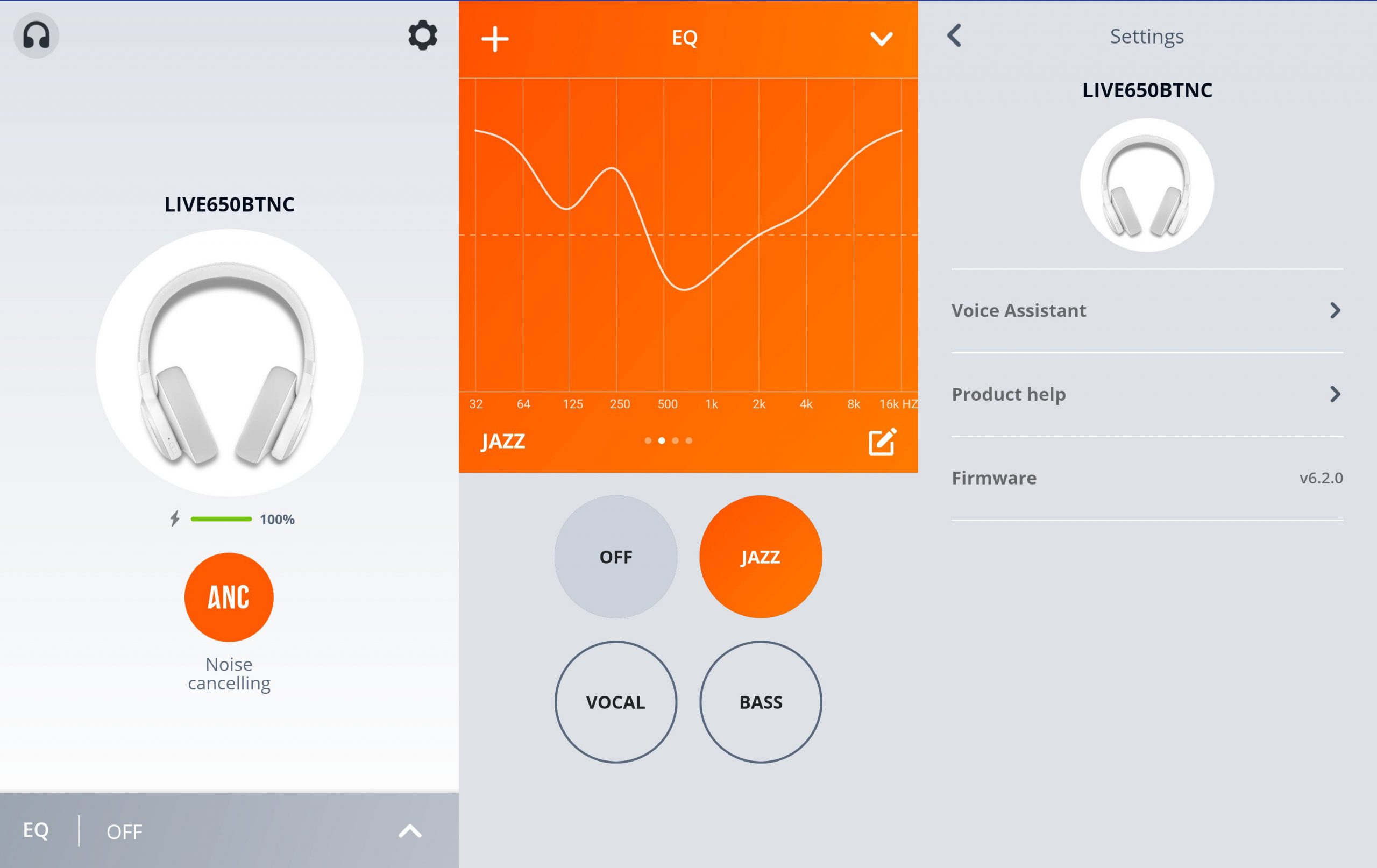 Sound quality and noise reduction
To begin with, the noise reduction has a noticeable own soda that is disturbing if you try to keep it completely quiet. And if you only play music, it sounds a bit hissed and it sounds absent and little in the remote control. Oddly enough, the 650BTNC actually sounds better if you turn off the noise reduction, which creates a better presence and takes the top of the treble. On the other hand, the bass hums and you pull down the battery to no avail.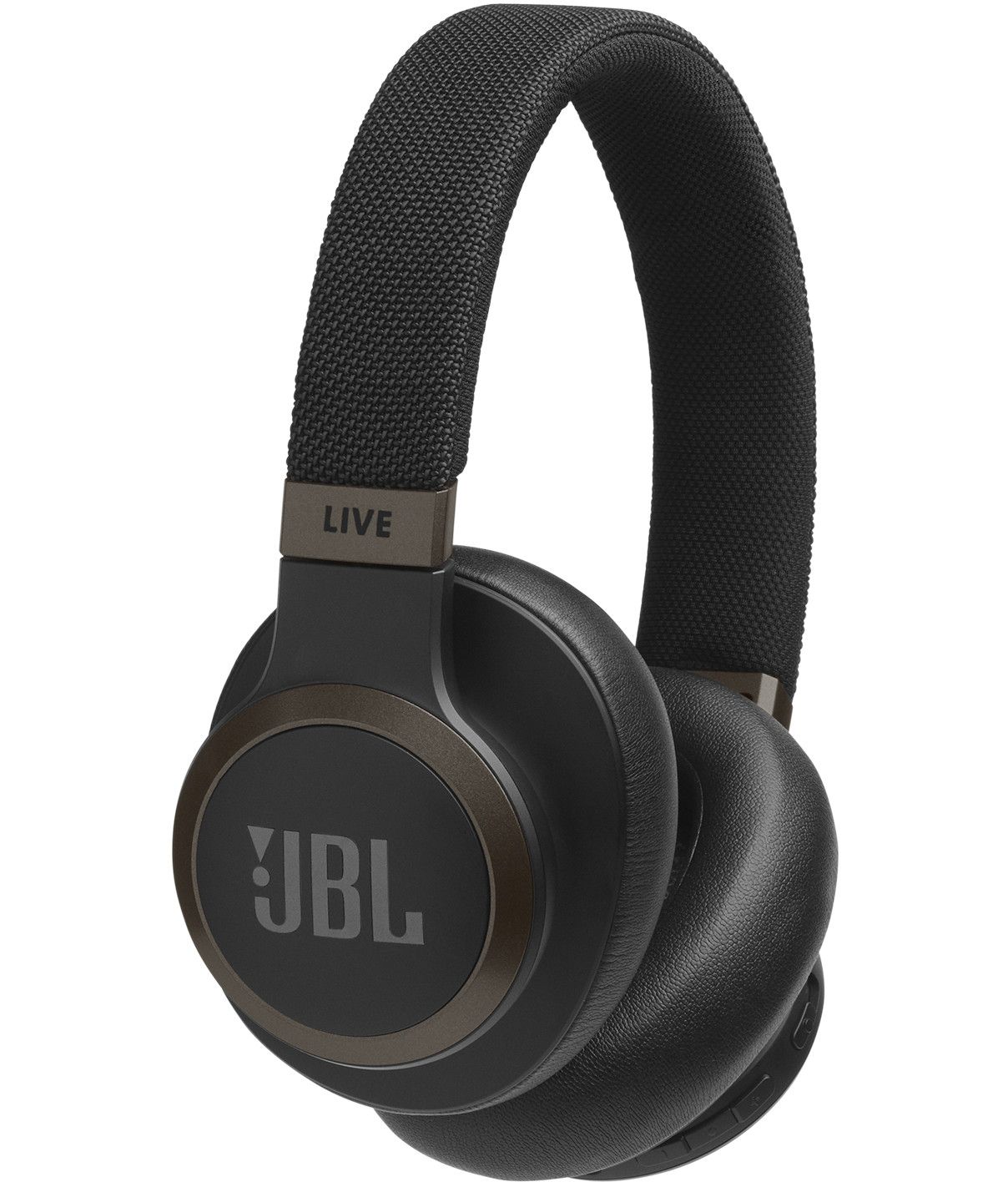 Conclusion
We have a bit of a hard time understanding ourselves on JBL Live 650BTNC. On the one hand, this should be a youthful street headphone, but on the other hand, the sound is thin and bland. On the one hand, you can turn on the noise reduction to get a slightly more engaging sound, but on the other hand, it draws power from the battery to no avail. On the one hand you have an app to make settings easier, but on the other hand the buttons are difficult to use. If it is not the case that you absolutely want the headphones with the toughest look, there are better choices in the test.
Also in this test
Supra Nitro-X BT
Superb sound quality
Supra Nitro-X BT passes competitor after competitor, but unfortunately stumbles on the finish line.
Brilliant sound quality. Very fast charging. Comfortable comfort with ventilating pillows.
Moderate noise reduction. Micro-USB charging. No mobile app.
Sony WH-XB900N
Good noise-cancelling has become cheap
Sony's budget model Sony WH-XB900N borrows from the luxury model and thus becomes impossible to beat.
Good build quality and convenience. Easy handling. Feature-rich app. Excellent sound and noise reduction.
Well dominant bass if you do not adjust down EQ.
Philips PH805
Philips is back with affordable headphones
Philips PH805 sounds good for the price even if they didn't have noise reduction.
Very fast charging despite micro-USB. Good sound quality. Comfortable on the head.
Feels like plastic. Micro-USB charging. No app. Sensitive touch controls.
Jays q-Seven Wireless
Best budget choice
Jays q-Seven Wireless: It is impressive that you can get both good sound and ok noise reduction at this price.
Comfortable thanks to generous upholstery. Clear buttons. Captivating sound.
Takes up space as they cannot be folded. Micro-USB charging. No app.
Pioneer SE-S6BN
More for commuting than long flights
Pioneer headphones Pioneer SE-S6BN works well on the street, but are not the most effective at reducing noise.
Neat size makes them easy to carry. USB-C fast charging. Nice colors.
The on-ear design is not good for flights. Moderate noise reduction.
Sennheiser HD 450BT
Reliable Sennheiser headphones
Sennheiser's most affordable NC headphones Sennheiser HD 450BT is a safe purchase.
Nice feeling of quality. Good sound and ok noise reduction. AAC and aptX support. USB-C charging.
Cannot be folded. A little uncomfortable. Too many confusing buttons.