Jonas Ekelund
Published

2020-09-04 - 12:35 pm
Comfortable thanks to generous upholstery. Clear buttons. Captivating sound.
Takes up space as they cannot be folded. Micro-USB charging. No app.
Specifications
Type: over-ear, closed, wireless, active noise reduction
Connection: 3.5 mm, Bluetooth 5.0
Microphone: yes
Element: 40 mm
Frequency range: 20 Hz – 20 kHz
Battery life: up to 30 hours
Weight: 215 grams
Web: jaysheadphones.com
To protect the headphones, a cloth bag is included to prevent any sharp objects from making marks when you have them in your bag. It's not as good as a hard case, but wait in this price range. There is also an audio cable, which is needed on the plane, but no adapter for the planes that still have the old double connectors. However, one can buy cheap ones in most home electronics stores. Also a short Micro-USB cable for charging.
Construction and comfort
As usual, Jay's design is straightforward and without unnecessary frills. The headphones can be folded completely flat when they go into the bag. However, they can not be folded further, which means that they take up more space in the luggage than most of the competitors in the test. They feel a bit plastic when touched, but thanks to the simple construction, they still feel robust. A generous padding in the hoop and in the ear pads means that the q-Seven fits well on the head even when listening for a long time. They sit tight enough against the ears so as not to slip around, but without pressing so much that it becomes uncomfortable.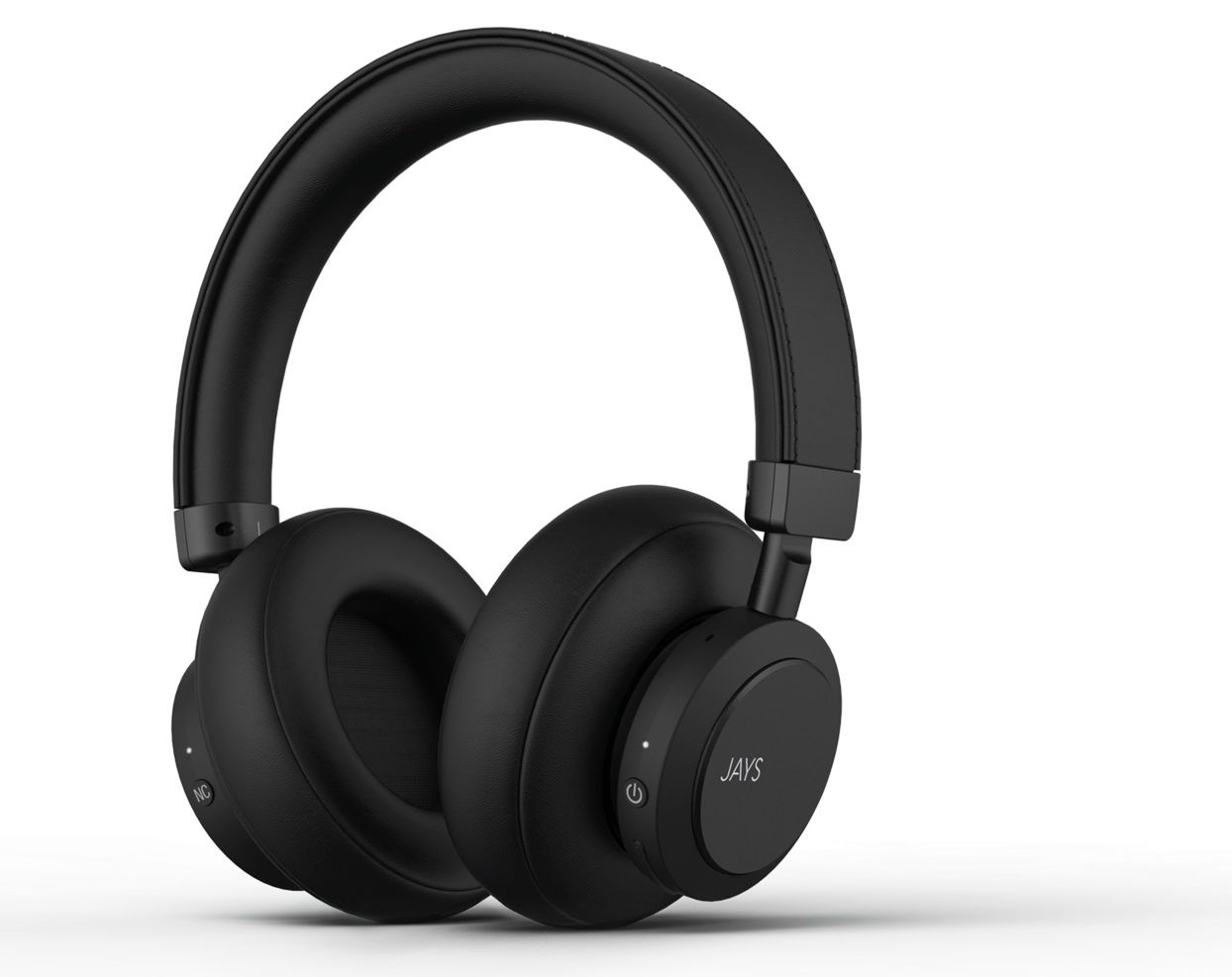 Features and handling
On the left clock is the button that controls the noise reduction, while the right clock has the volume control and a multifunction cap. It is used to handle phone calls, pause and play music, and to activate the voice assistant. The noise reduction can be switched on or off, and there is a listening mode so that you can listen to what someone is saying without taking off your headphones. Or to hear the traffic when crossing a street. When the headphones are charged with micro-USB, there is no fast charging, but it still takes no more than 2 hours to fully charge the battery.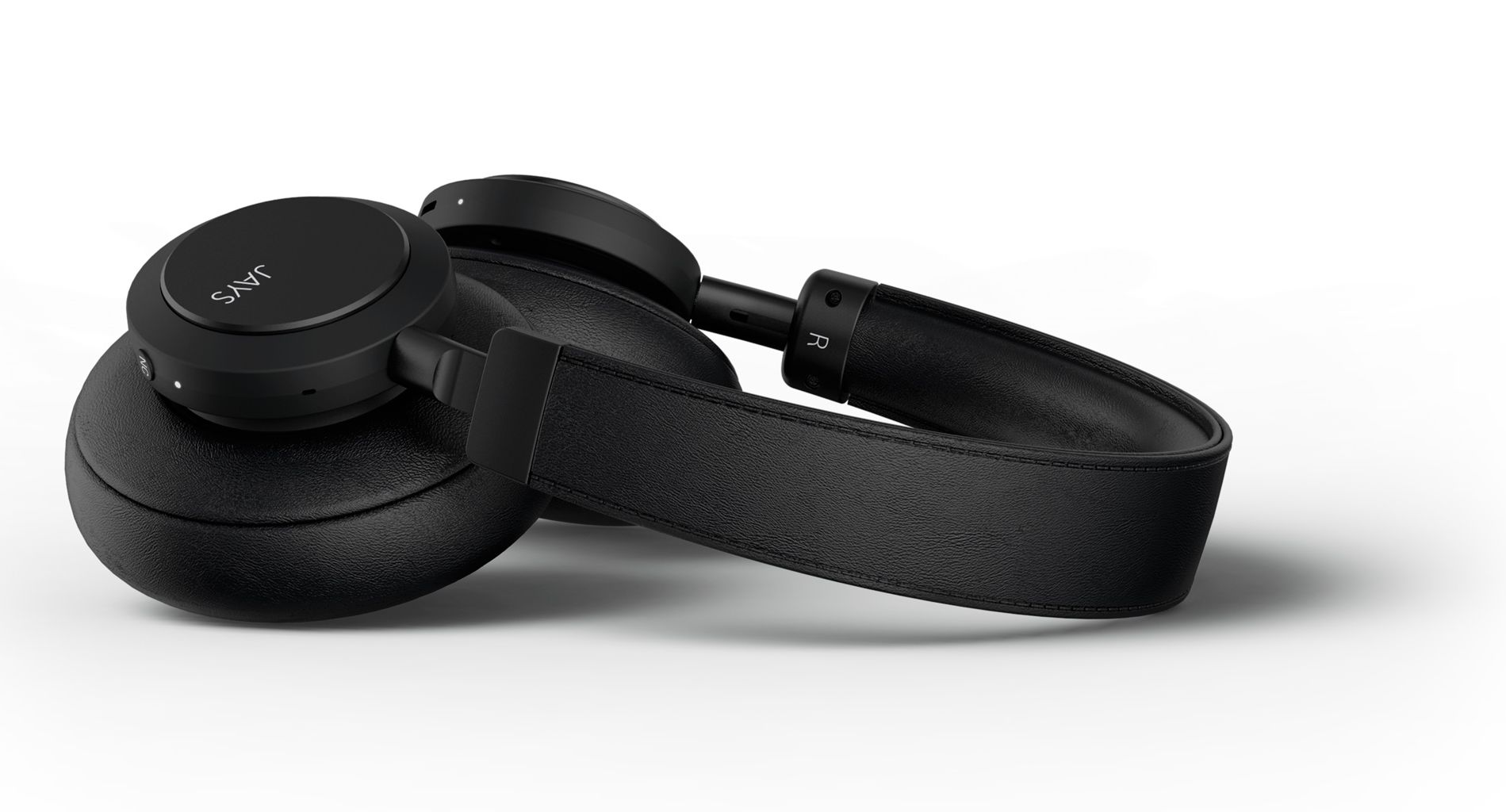 Sound quality and noise reduction
Q-seven has a flattering and pleasant sound that makes pop and dance music sound captivating. This is of course because the Jays have raised the bass, which makes them less suitable if you want to listen to acoustic music with a natural sound. The noise reduction gives a bit of a buzz, but you only hear it if you use them to keep it quiet without playing music. It is otherwise ok for the price range, without sticking out in any way. The noise reduction makes the music sound more confined and makes the treble a little sharper. But if you are in a noisy environment, there are details you can overlook.
Conclusion
Jay's first noise-canceling headphones look nice and sit comfortably on the head, even when listening for longer. However, they take up space in the luggage. They sound captivating with dance music, and make the film feel engaging. The noise reduction is approved, but affects how the music sounds. The handling is simple, although we would like an app as well. Battery life is good, but we miss fast charging. In terms of price, the compromises feel affordable, and we therefore give the thumbs up.
Also in this test
Supra Nitro-X BT
Superb sound quality
Supra Nitro-X BT passes competitor after competitor, but unfortunately stumbles on the finish line.
Brilliant sound quality. Very fast charging. Comfortable comfort with ventilating pillows.
Moderate noise reduction. Micro-USB charging. No mobile app.
Sony WH-XB900N
Good noise-cancelling has become cheap
Sony's budget model Sony WH-XB900N borrows from the luxury model and thus becomes impossible to beat.
Good build quality and convenience. Easy handling. Feature-rich app. Excellent sound and noise reduction.
Well dominant bass if you do not adjust down EQ.
Philips PH805
Philips is back with affordable headphones
Philips PH805 sounds good for the price even if they didn't have noise reduction.
Very fast charging despite micro-USB. Good sound quality. Comfortable on the head.
Feels like plastic. Micro-USB charging. No app. Sensitive touch controls.
JBL Live 650BTNC
Headphones full of contradictions
With as many disadvantages as advantages, it is difficult to recommend JBL Live 650BTNC.
Sound settings app. Fast charging. Tough design that stands out.
Not good enough padding in the hoop. Mediocre noise reduction and sound quality. Micro-USB connector.
Pioneer SE-S6BN
More for commuting than long flights
Pioneer headphones Pioneer SE-S6BN works well on the street, but are not the most effective at reducing noise.
Neat size makes them easy to carry. USB-C fast charging. Nice colors.
The on-ear design is not good for flights. Moderate noise reduction.
Sennheiser HD 450BT
Reliable Sennheiser headphones
Sennheiser's most affordable NC headphones Sennheiser HD 450BT is a safe purchase.
Nice feeling of quality. Good sound and ok noise reduction. AAC and aptX support. USB-C charging.
Cannot be folded. A little uncomfortable. Too many confusing buttons.