Geir Nordby
Published

2021-12-25 - 8:00 am
Advanced, yet simple setup in the app. Here you get both a hearing test and the option to set the optimal noise reduction. The sound is also good.
We would like some more airyness at the top.
Specifications
Type: Fully wireless earbuds
Bluetooth: 5.2
Active Noise Reduction (ANC): Yes
Resistance: IP57
Codecs: AAC, SBC
Battery life: 8 hours + 22 hours from case
Weight: 10.8 g + 44 g case
Charging: USB-C
Web: jabra.com
The Jabra Elite 7 Pro are quite advanced. The app tells one you the ear pads are tight and thus provides the best possible noise reduction. Then you can adjust optimal noise reduction with a virtual slider. After that is set, it is time to undergo a quick hearing test to determine how well one hears different frequencies, and then the sound is adjusted (slightly) accordingly.
In addition to active noise reduction (ANC), the Jabra Elite 7 Pro also has ambient sound, which lets you hear the outside world. It works well and is something I often use myself.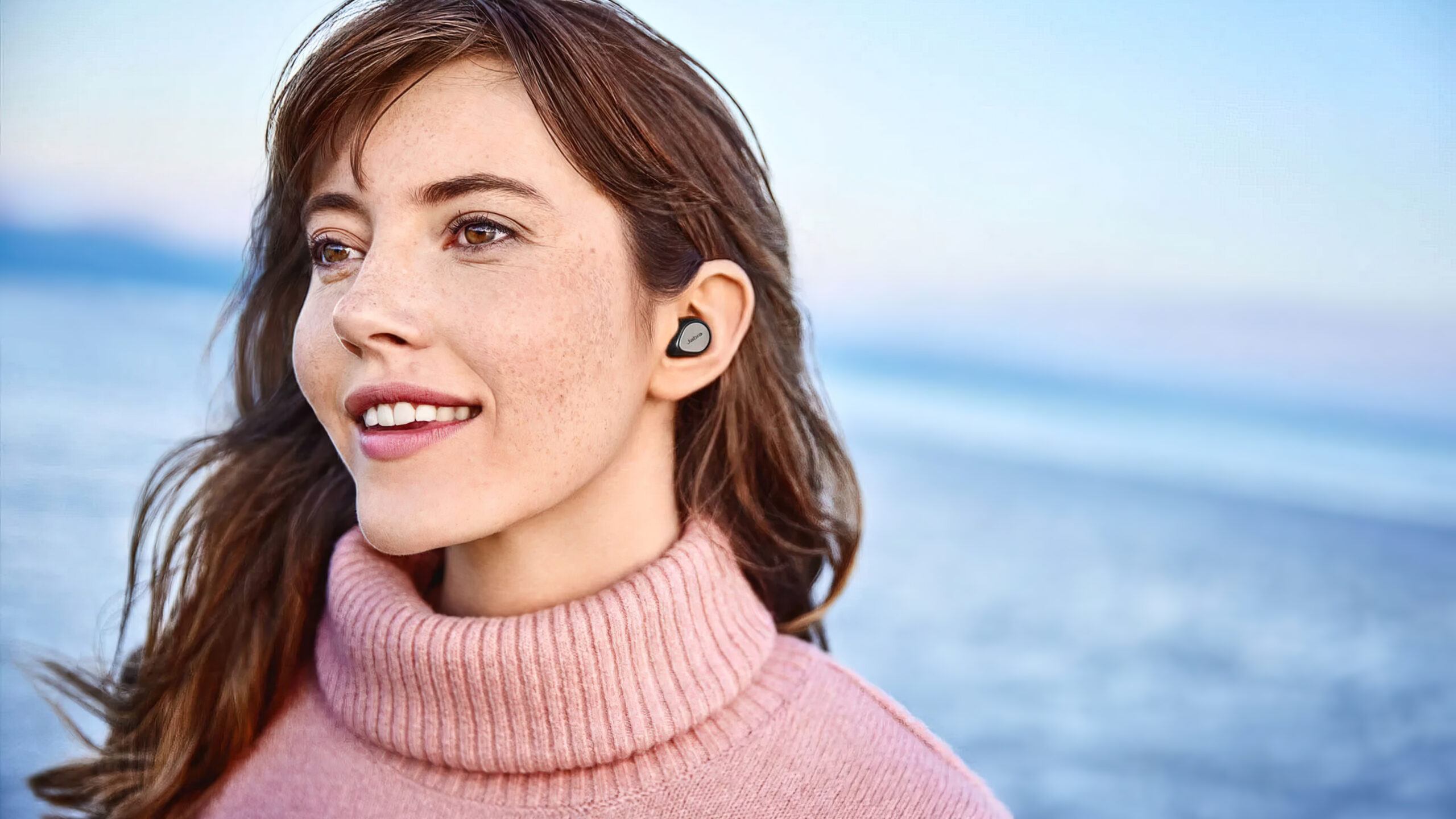 The sound of the Jabra Elite 7 Pro
The earbuds sound pretty good on almost any kind of music. If you do not like a completely flat frequency response, you might find them a bit boring, and even I think that there is a lack of fun in the midrange. But bass and harmonics are good, and all I had to do was raise the middle part of the midrange a little in the equalizer in the app.
Then it sounds very nice on classical, where vocals and instruments get a really good focus in the midrange. I would like a little more air in the harmonics, but overall I am satisfied.
If the reproduction is a bit flat and tame in the bass, which applies to a lot of pop and rock, then I think the sound setting Smooth sounds fine. Rounder, warmer and with fuller bass. There are many other options and many will probably like the Bass Boost feature.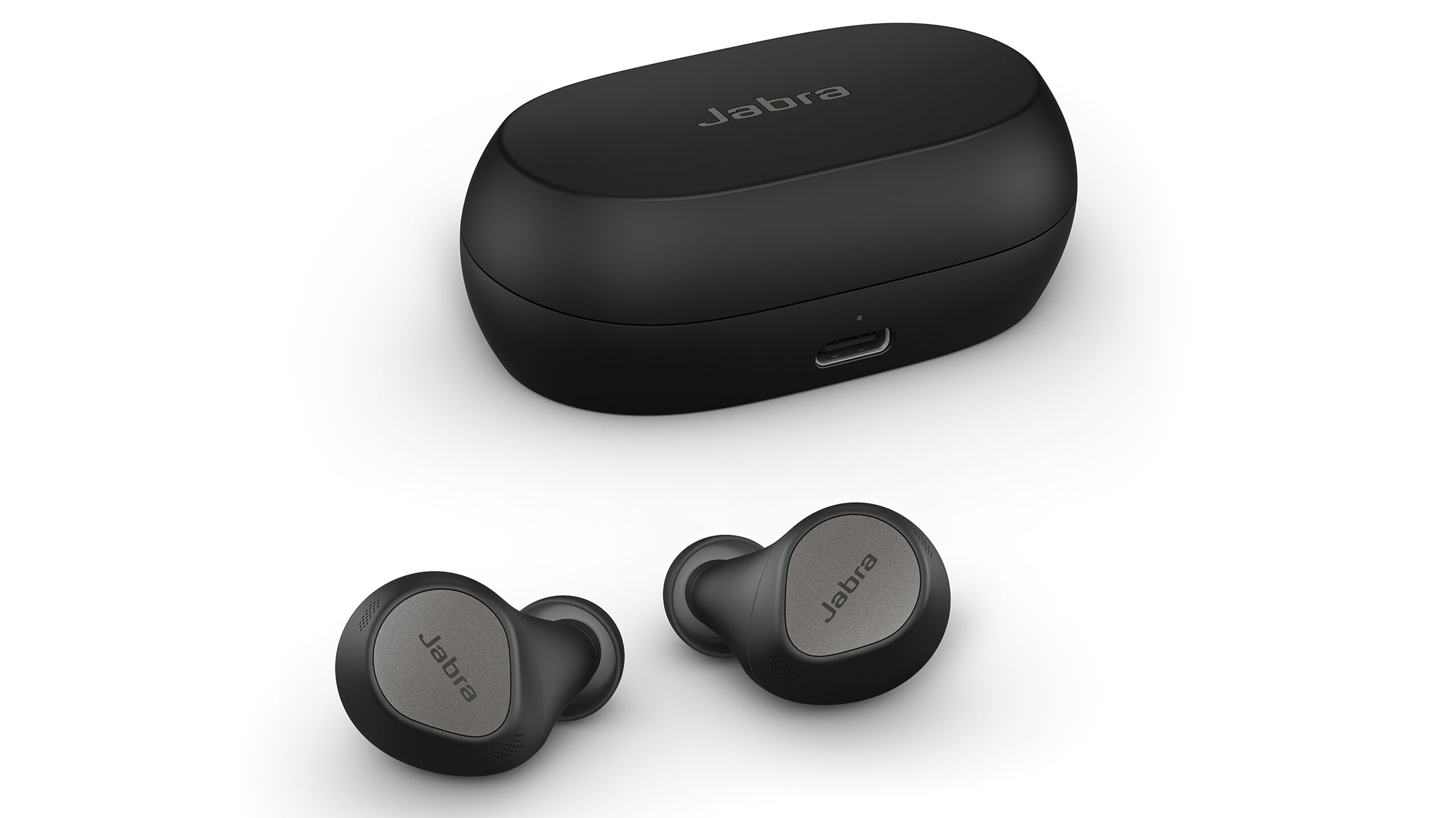 The voice quality on the Elite 7 Pro is also quite good. My voice comes through clearly and distinctly, but there is some digital compression noise in the background. However, this is significantly smaller than on the Belkin SoundForm Freedom. Consonants are not as clear as on the Sennheiser CX Plus, so you have to concentrate a little more here.
A brief note on the noise reduction: The earbuds have passive noise attenuation above average, and you do not notice the big difference when you turn on the active noise reduction. Low-frequency noise is attenuated a little more, but in return a clearly audible high-frequency noise occurs. As the sound at the same time gets poorer dynamics and bass control, ANC should be used sparsely.
Also in this test
Technics EAH-AZ60
Fabulous Technics
Technics demonstrates tremendous confidence with the EAH-AZ60.
Really good sound and noise reduction. Also supports the excellent LDAC codec for even better sound.
The sound should be adjusted in the app.
Sennheiser CX Plus True Wireless
Almost perfect from Sennheiser
Sennheiser has taken a pair of good earbuds and made them better with noise reduction.
Excellent sound quality and excellent noise reduction. Sidetone allows you to hear yourself during conversations.
Not the closest fit.
LG Tone Free FP8W
LG surprises positively
With the Tone Free FP8W, LG proves that they should be taken seriously when it comes to sound.
Good and user-friendly app, okay noise reduction and the possibility of acheiving really good sound on music.
The noise reduction has digital artifacts in the noise floor. The fit is not as tight as with certain others. Mediocre call quality.
Belkin SoundForm Freedom
You should expect more
Belkin SoundForm Freedom is kind of okay, but costs too much.
Long battery life, stable connection and okay voice quality. iPhone users can find missing earbuds with the Find app.
The sound is mediocre, and without noise reduction or app, there is not much to justify the price.