Fabulous sound, provided you get the optimal fit.
No active noise cancellation. Maximum sound level could be higher. The silicone pillows often slipped out of our ears, we had to resort to alternative pillows.
Specifications
Type: Fully wireless earplugs
Bluetooth: 5.2
Weather protection: IPX4
Coder: AAC, aptX, SBC
Battery: 9 h + 18 h
Weight: 12 g + 37 g case
Charging: USB C
Web: sennheiser.com
I would argue that my favorite earplugs are still the Sennheiser Momentum True Wireless 2. They sound great, sit nicely in the ears, are partially waterproof and have both noise reduction and ambient sound.
But they are also quite expensive. That's why last year Sennheiser launched its little brother CX 400BT, with much of the same sound but without noise reduction or weather protection.
It was not long before they were on the market, because they have already been replaced by CX True Wireless. Even a little cheaper than the CX 400BT, and now with partial waterproofness (IPX4) – which means that you can train with them to a greater extent. Stated battery life has also increased from 7 to 9 hours in the plugs, with two extra charges from the case.
It comes with silicone pads in four sizes from XS to L, which should make it possible to find one that fits.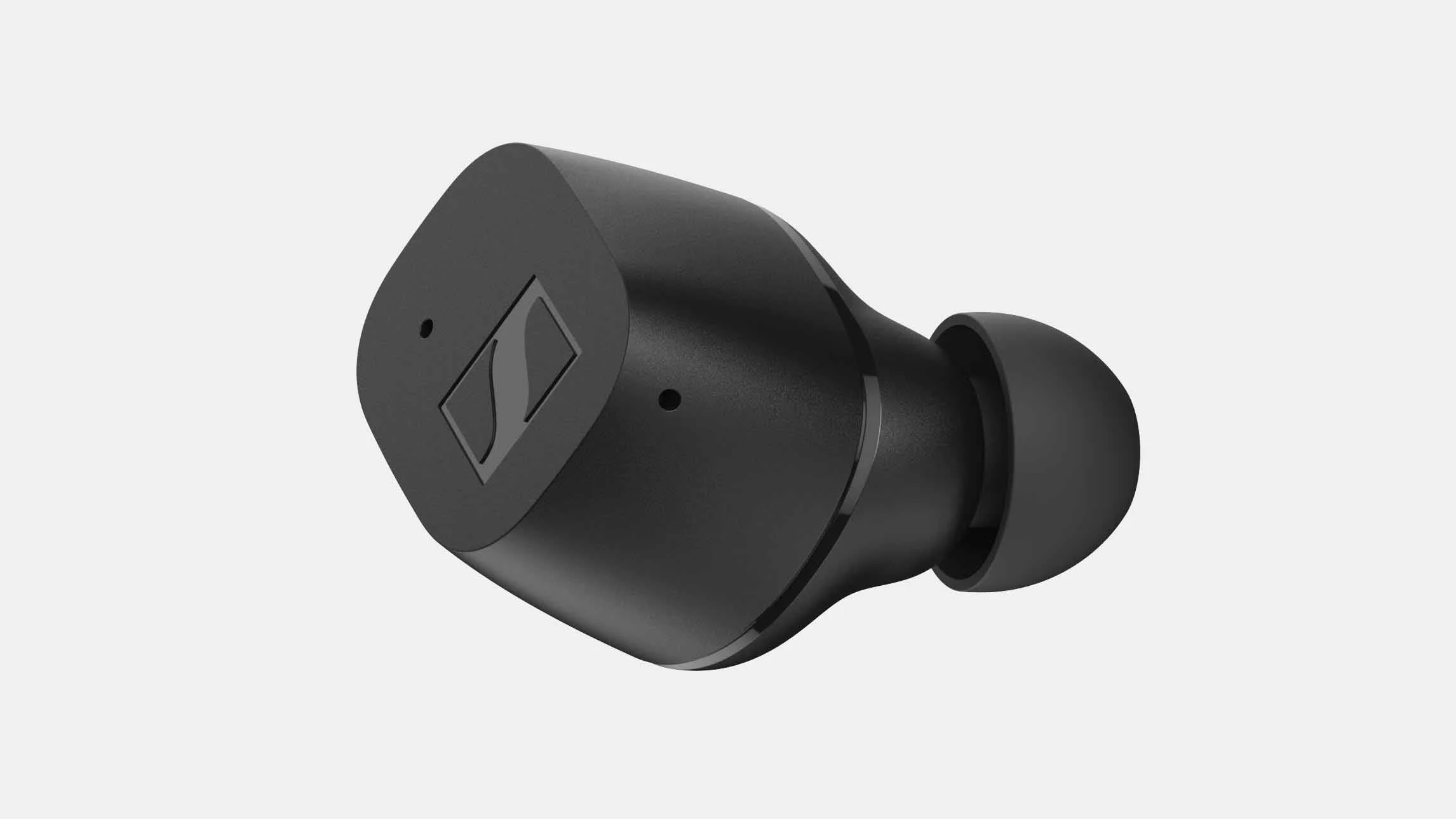 Sennheiser CX True Wireless in practice
What surprises me with the Sennheiser plugs is that the ear pads that fit my ears best (M) do not fit well enough. That is, they seal nicely to begin with, but then they slide out slowly but surely so that it does not seal. This makes the bass reproduction suffer, and the sound sounds sleek and sharp. The largest pillows became too large again, and actually slipped out even more easily. The smaller pillows never seal properly.
I had to cheat a bit, and switch to some of my personal ear pads to complete the test. Comply memory foam works brilliantly, so if you have the same problem as me, I can recommend buying a couple of these.
When the plugs fit properly in the ears, they equalize with a sound quality that few others in the class can match. Where the sound is good but the treble is slightly coarse-grained on both the Supra Nero-TX Pro and JBL Live Pro +, the treble in the Sennheiser plugs is more natural.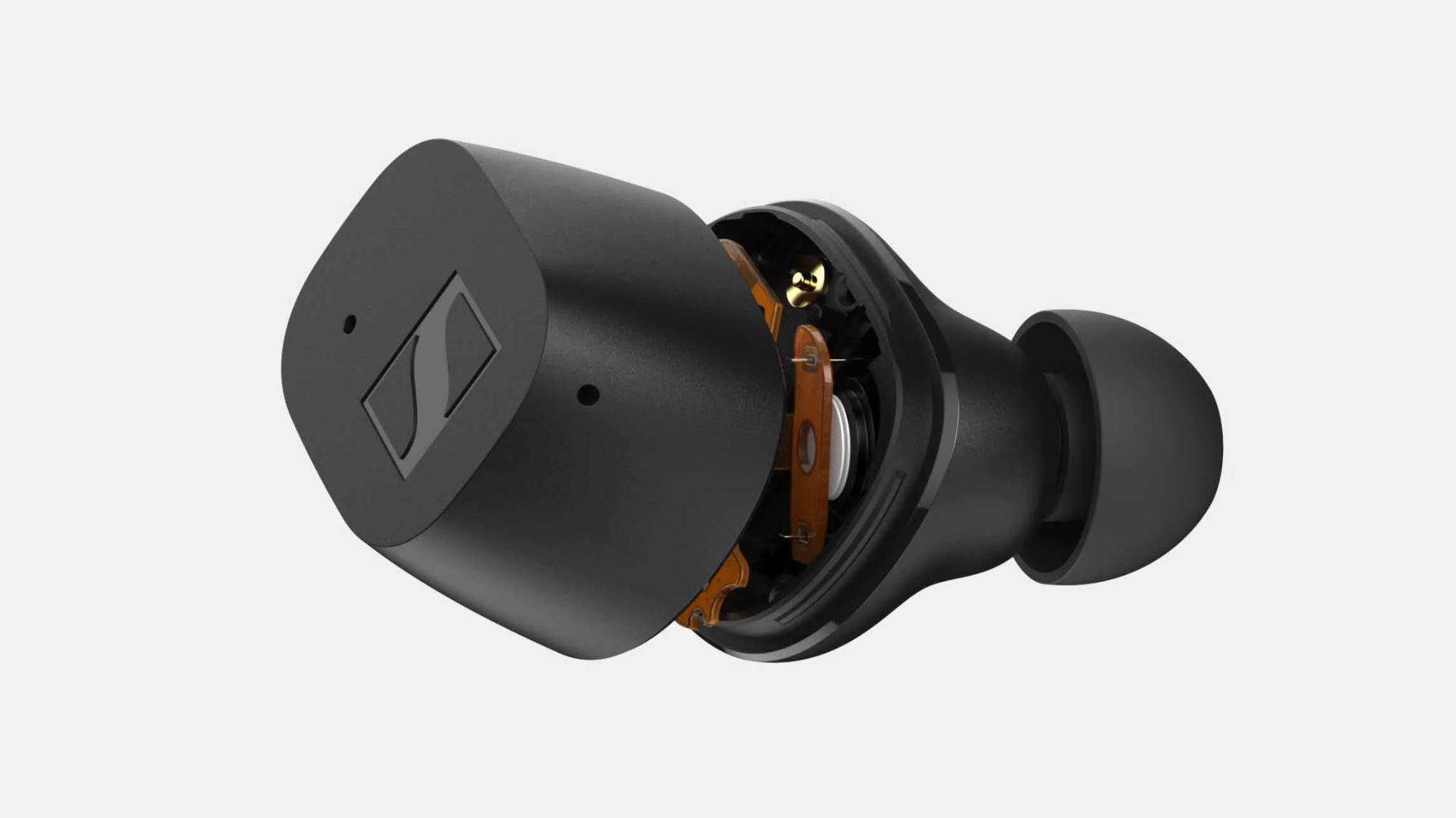 Billie Eilish comes out with a natural and rich enough bass, and a very well balanced sound image. Female vocals sound nice, without sharp sibilants.
Classical music also sounds beautiful, with a lifelike piano, and with the instruments around that fill a large soundscape.
The only thing I miss about Sennheiser is the ability to play higher. Maximum noise level is a bit low, which means that you do not get over the "comfort level". Ordinary pop and rock that is hard compressed sounds loud enough, but acoustic recordings – and especially classical music – which are recorded with a large dynamic range and thus a lower general sound level, are never quite loud enough in my ears.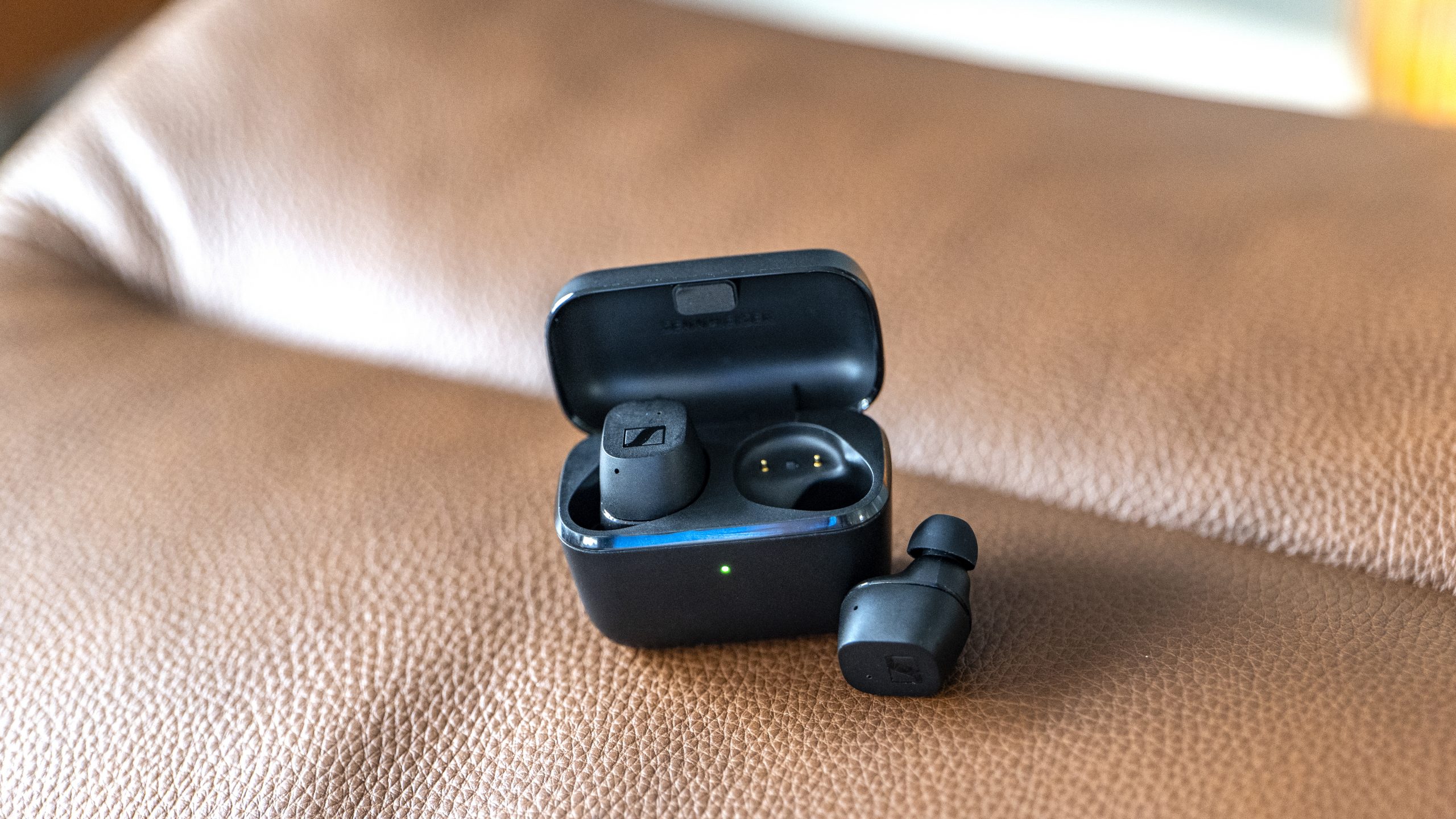 This also means that these earplugs will be problematic when flying, because the noise from the passenger compartment is to a large extent low-frequency, which therefore lets through the mechanical noise attenuation of the plugs. Without active noise cancellation taking care of this, one must be able to compensate by playing higher than here.
The voice quality of mobile calls is quite decent, a bit sharp in the midrange but clear enough. What I like is that you can set the page tone in the app, so that you can hear your own voice in the earplugs.
Conclusion
Under optimal conditions, few people beat the Sennheiser CX True Wireless on sound quality. The sound is natural, balanced, with great overtones and a balanced bass. Simply musical.
The downside is that it can be difficult to find the right fit. The pillows slid straight as it were out of a tight position in the reviewer's ears, which made it necessary to find their own, personal pillows. It may therefore be necessary to buy extra pillows.
Another complaint is that the maximum volume is a little lower than in others, which means that music with a large dynamic range – such as classical, jazz and shows, simply does not play loud enough. Especially not since the earplugs also lack active noise reduction.
Also in this test
Supra Nero-TX Pro
The king of bass
Supra has taken its brilliant cheap plugs and given them active noise cancellation - and even longer battery life. The price tag is also higher.
Heavy bass, long overall battery life, working noise cancellation and ambient sound. Ultra compact!
Can be a little harsh in the upper midrange, especially on some female voices. The lid is not attched to the charging case.
JBL Tour Pro+
Possibility for big sound
If you are a bit technical and trust your own ears, you can tweak JBL Tour Pro+ to golden sound.
The great EQ allows for great sound. Noise reduction and ambient noise are nice additions. Wireless charging.
Uncorrected, the sound is a bit fidgety in the midrange, and the sound is generally a bit loud and harsh. Not the best speech quality.
Beats Studio Buds
Sharp Beats
We have seldom been so excited about a pair of earplugs for less than £200. Or so similarly disappointed.
Hassle-free connection. Noise reduction and ambient sound, supports Spatial Audio. Missing plugs can be found using the mobile phone.
Harsh sound, no app with EQ adjustment.
OnePlus Buds Pro
Excellent AirPods copy
It is quite clear that OnePlus has used AirPods Pro as a template, yet Buds Pro is so successful that they deserve to be seen as something of their own.
Very lifelike sound on music, good transients on piano and great sound with voices. Well-working noise cancellation and ambient sound. OK control directly on the plugs, good quality impression.
The app has no EQ function. No multipoint connection yet.