After the success with the fantastic, completely wireless training buds Powerbeats Pro, Apple-owned Beats has now come up with a new wireless model for everyday use. Beats Studio Buds have an elliptical housing, where the AirPods models have their characteristic protruding microphone booms. And while AirPods does not care much about Android functionality, Beats Studio Buds can be connected to both iOS and Android devices with a simple touch, thanks to NFC.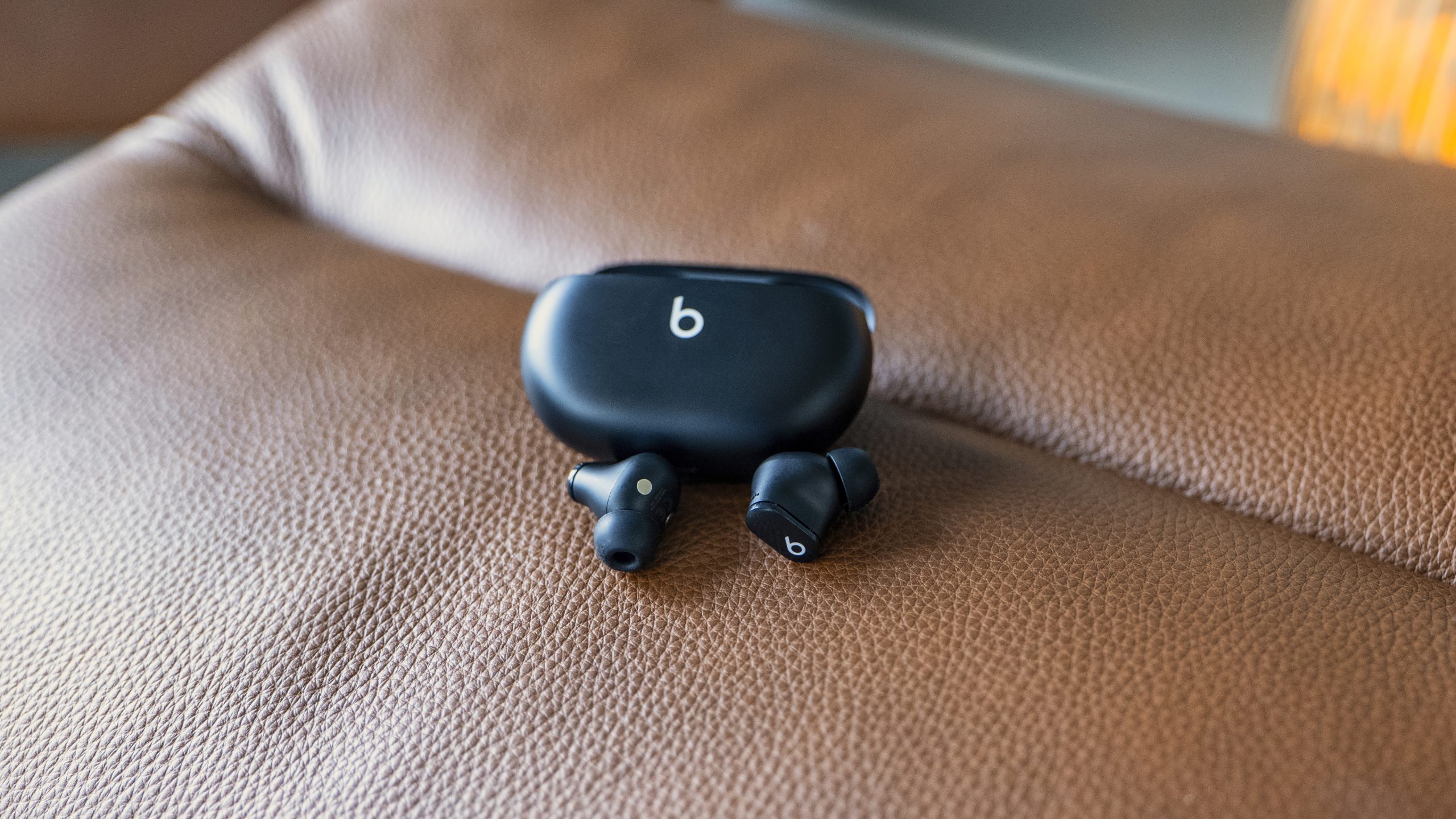 Like the more sporty Powerbeats Pro, Studio Buds have IPX4 certification, so they can withstand rain and sweat. They just do not fit quite as securely during training, since they do not have the earloop of Powerbeats. It comes with three silicone plugs of different sizes, to fit most ears. In the reviewer's ears, the medium-sized ones fit best.
Like the AirPods Pro, the Beats Studio Bud has small valves that prevent vacuum feeling in the ears (like when underwater), and it works. Less squeaking sounds here than with some others, but they are not completely gone.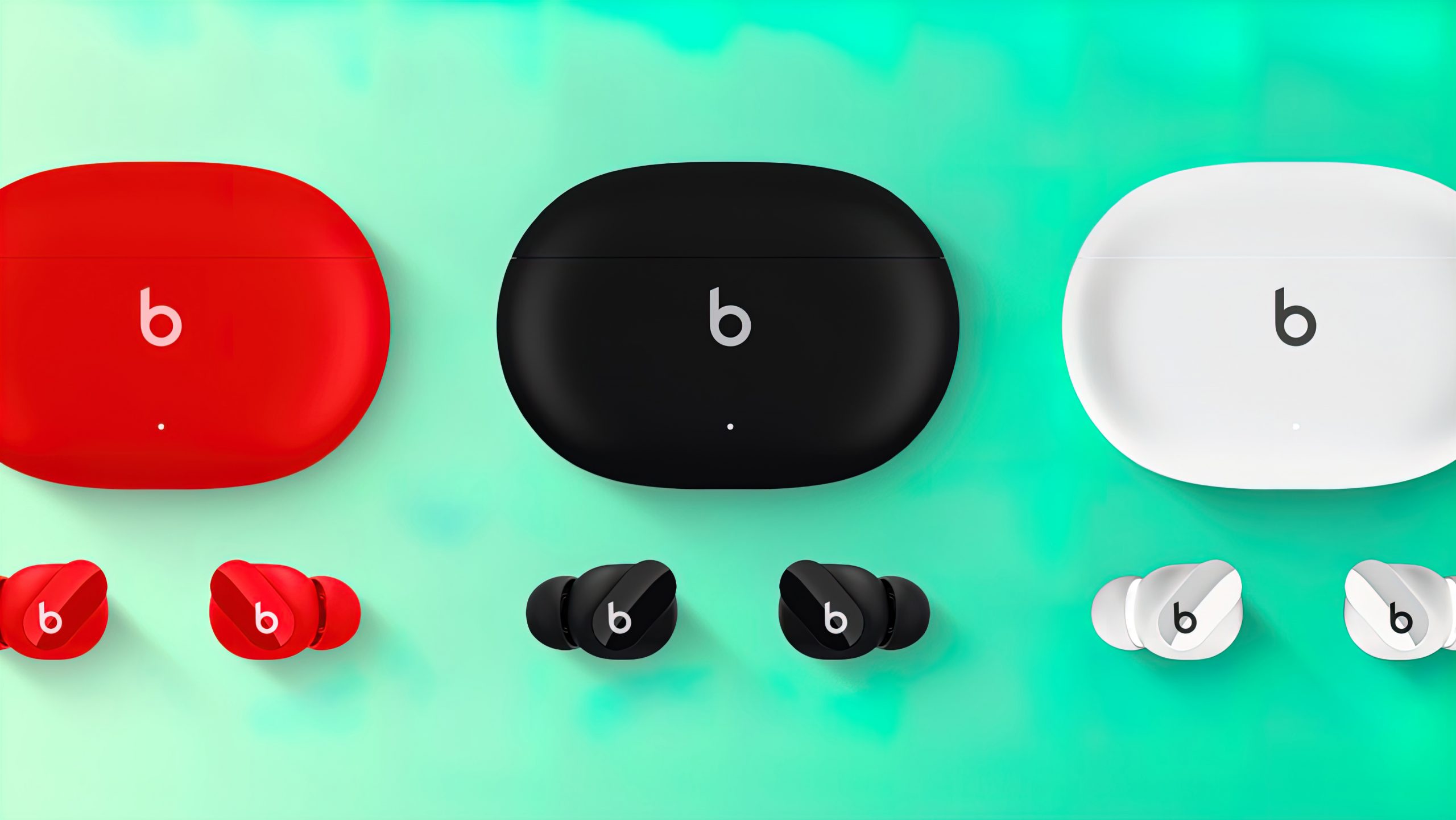 Spatial Audio
Apple Music subscribers will appreciate that Studio Buds supports Spatial Audio via Dolby Atmos soundtracks, which can be found on select music releases in the Apple Music catalog.
Noise cancellation and ambient noise
The battery life is stated at 5 hours from the plugs with noise cancellation activated, with an additional 10 hours from the charging case. Without noise cancellation you get 8 plus 16 hours.
Speaking of noise cancellation, there are two modes: Active blocks out noise, while Transparency does the opposite and instead amplifies sounds from outside. This allows you to talk with people without having to take the plugs out of your ears.
iOS users can activate Apple's voice assistant with a "Hello, Siri!", and Studio Buds supports both Where's? in iOS and Find my device in Android. Nice if you often forget where you put them.
Beats Studio Buds in practice
It's really easy to connect to Studio Buds, whether you have a mobile with Android or an Apple operating system. Just hold them next to your cell phone and they will appear. The fit is good, and you look forward to listening to music with these.
That is… until the music actually starts. But only after a few beats have I really had enough. The music sounds way too loud in the upper midrange. Vocals scream deep into the ear canal, and string instruments sound metallic and uncomfortable.
The bass reproduction is not excessive as Beats is traditionally known for, but is here instead well balanced. But this is of little use, when the rest of the reproduction screams in a way that make you want to yank them out from your ears.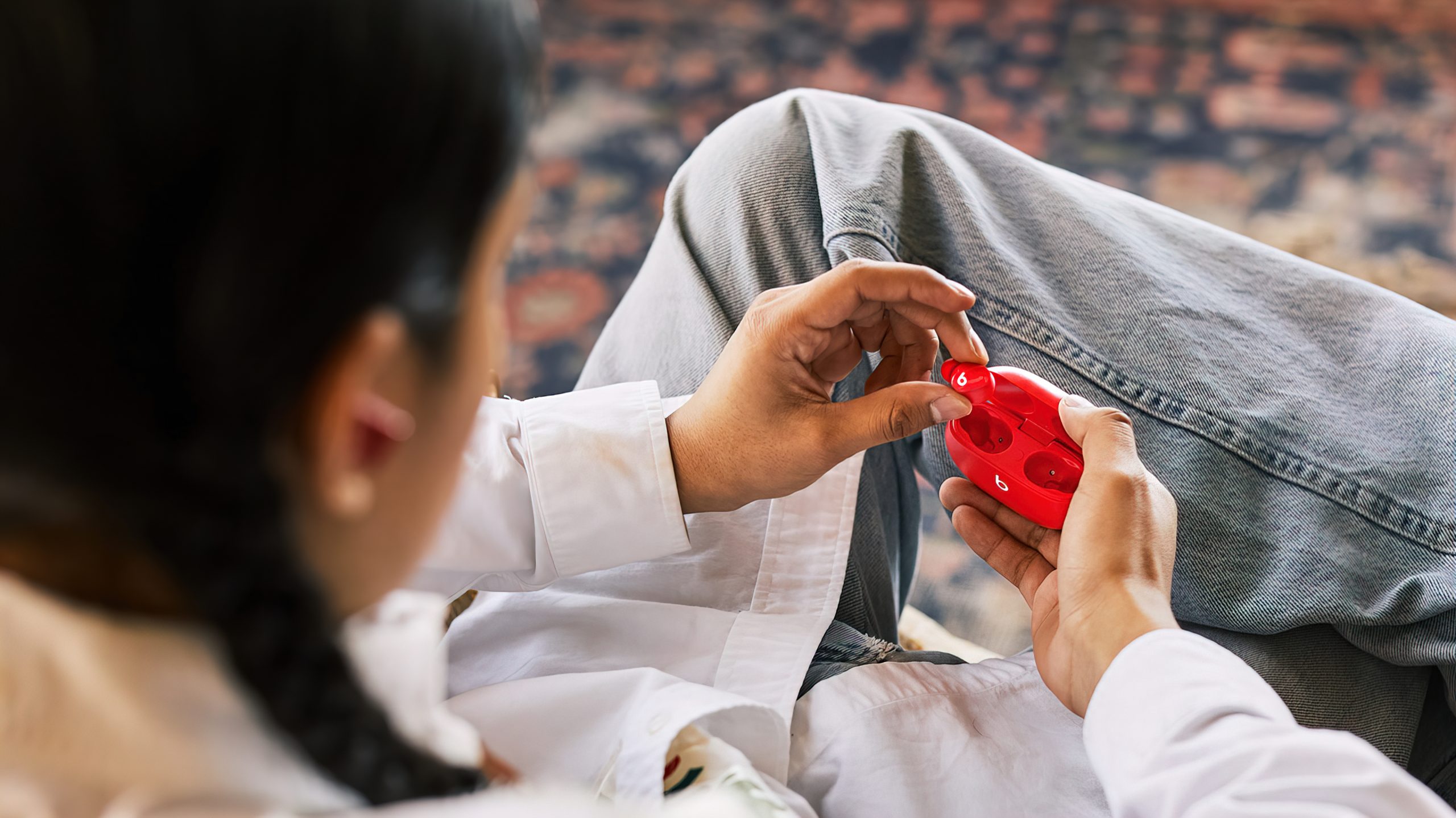 There is no app for any of Apple or Beats' headphones, nor Studio Buds. iPhone users can choose EQ settings on their phone, but they only work in Apple's own Music app (which also applies to the music service Apple Music). Spotify also has a built-in EQ that can be used. But it works poorly when it's app-dependent, because as soon as you open Netflix, YouTube, Tidal or Qobuz – to name a few – you're back to the sharp, horrible sound.
The call quality is not particularly good either, it sounds confined and obscured. The noise attenuation itself works well enough, but even though it does a good enough job of attenuating low-frequency noise from outside, high-frequency sounds are actually amplified compared to when the earplugs are allowed to attenuate them passively. Strange!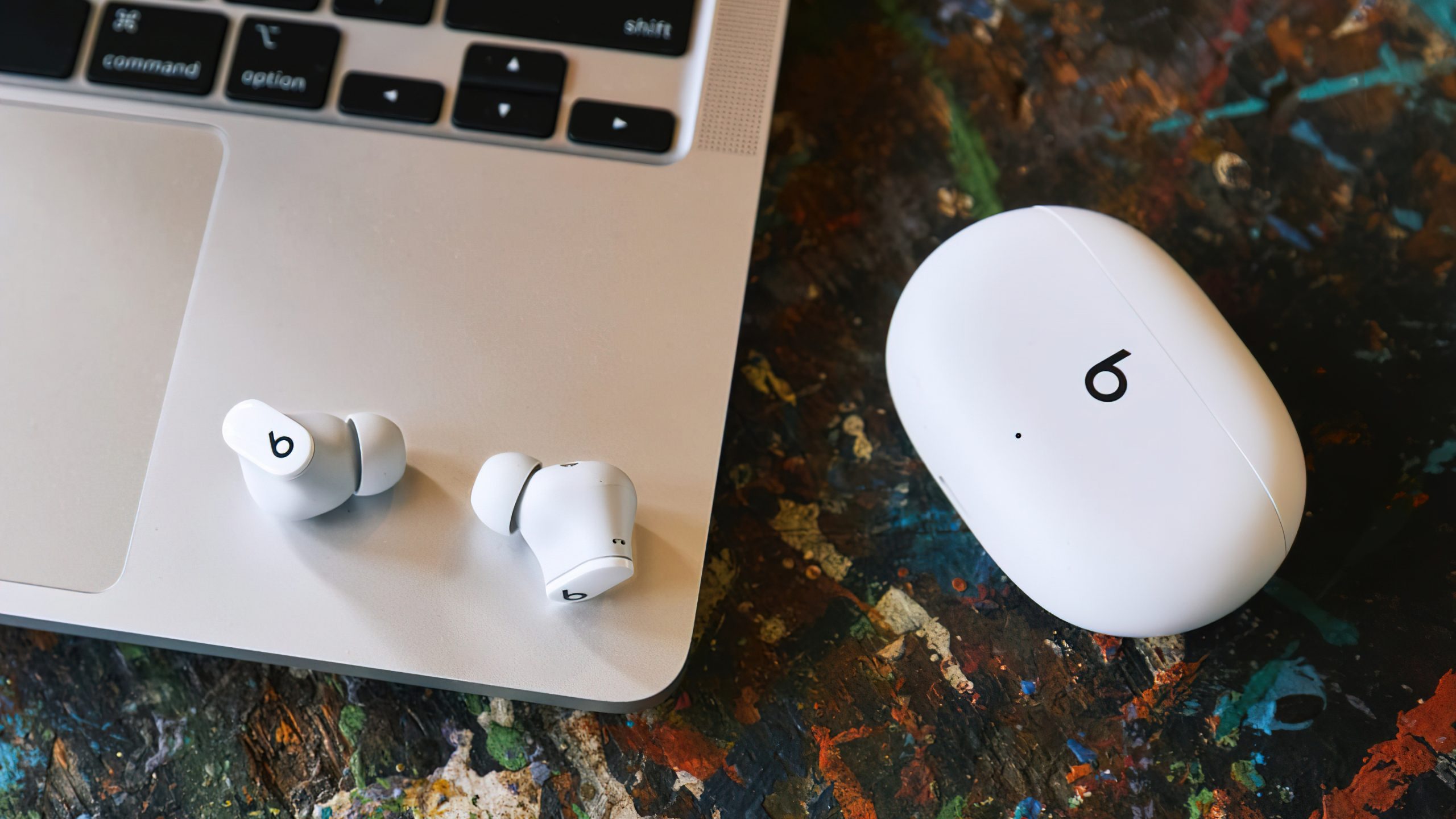 Conclusion
I was looking forward to testing Beats Studio Buds, especially since Powerbeats Pro are my favorite plugs to train with. But Studio Buds fatt flat on the ground with a sound that is too sharp and brutal for me to appreciate.
Speech quality is not very good, and the noise reduction is mediocre. Then it somehow does not help much that the earplugs support Spatial Audio and Dolby Atmos.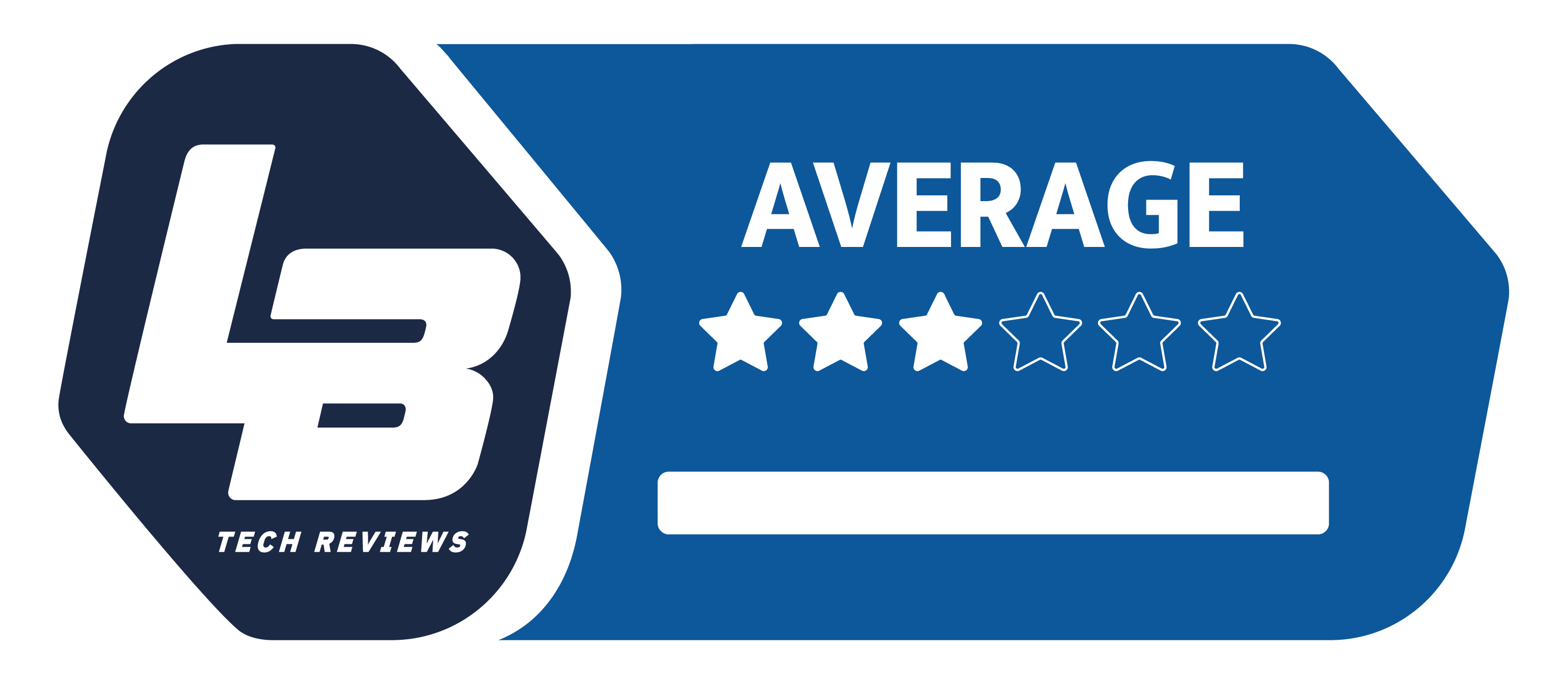 Premium
We think
Hassle-free connection. Noise reduction and ambient sound, supports Spatial Audio. Missing plugs can be found using the mobile phone.
Harsh sound, no app with EQ adjustment.