Microsoft will release its new generation of game consoles on November 10, and the timing could hardly have been better: For what could be better with a little gaming fun at home, while the corona is ravaging outside? The raw Xbox Series X and the slightly scaled-down Series S will take up the competition with the Playstation 5, which is also being launched these days. Both Xbox models offer lightning-fast performance and razor-sharp graphics, but it is naturally the top model Xbox Series X that has the highest expectations. Microsoft has lent us the X model for testing, and here we share our first impressions!
This is included in the box: Along with the game console, it comes with a power cable, a piece of wireless hand control and a quick start-up guide. Microsoft has also been kind enough to attach an "Ultra High Speed" HDMI cable that ensures stable transmission to modern TV screens. However, the cable is not very long, so you will have to place the console relatively close to the screen.
Compact but powerful console
Being a modern console crammed with hardware, the new Xbox appears to be relatively compact with its 15 x 15 x 30 centimeters. It can be placed either horizontally or vertically and in the latter form it has a very small footprint. On the inside, it is built as a "mini-PC" with a dedicated processor, graphics card and hard drive. The storage capacity is 1 terabyte, which comes in handy as downloadable games can quickly fill 70-80 gigabytes!
Xbox Series X has a large fan that draws fresh air into the bottom and blows the hot air out on the top / side. During testing, we experienced that the console was "good and lukewarm" but never hot. The fan cooling is also relatively quiet – a relief for us with sensitive ears. The console should still be free to ensure the best possible cooling, and preferably high on a shelf so that you avoid spilling liquid on it: an overturned soda bottle or coffee cup can quickly end up flowing straight into the console…
Quick start-up
The new Xbox is easy to set up. When everything is connected, you download the Xbox app to link it to your Microsoft account. From there, you are free to insert or download games! However, we recommend that you have a fast internet line, otherwise you have to be patient while the games load! We could have wished for some pre-installed game demos to start with.
Backward compatible
The Xbox Series X will also be backward compatible with many older Xbox titles. A number of popular games are also relaunched in X / S optimized versions, where you can take advantage of the far more powerful graphics processor. Games that carry the "optimized for X / S" icon will have faster loading times, improved 4K graphics and frame rates up to 120FPS.
Ease of use and features
The Xbox main menu or "dashboard" as it is also called may at first seem a bit confusing to new users, but as soon as you become familiar with the controller it is easy to navigate. From here the road is short to the Microsoft Store where you can download games and apps. We also notice that the console loads quickly and can switch very quickly between apps and games (so-called Quick Resume).
In addition to gaming capabilities, the Xbox also acts as a complete media player with apps such as Netflix and Apple TV, with support for 4K resolution and Dolby Vision HDR format. It is expected that more apps will be added over time.
Xbox series X also has a built-in 4K Blu-ray player, for you who want to watch feature films in the best available quality.
Image quality: Beautiful and sharp graphics!
One of the highlights of the Xbox Series X is of course being able to play new games (as well as upgraded / optimized game titles) in razor-sharp resolution. The console supports game graphics in 4K resolution, HDR (High Dynamic Range) and with up to 120 frames per second – but not necessarily all at once.
We started our test with the well-known racing game Forza Horizon 4, which the manufacturer Turn 10 studios has just launched in a refined and optimized version for Xbox Series X / S. To really feel the performance, we have compared directly against the PC version of the same game, running on a capable gaming PC. And the first impression is that the Xbox Series X works impressively well!
The new Xbox version of FH4 has to settle for 60 fps versus 120 fps on the PC version. That said, the playability feels very smooth and seamless: We could drive turn after turn at high speed without the image chopping, lagging or breaking up in any way. The response from the game controller is also very quick. We quickly switched between Xbox and PC, and even though the PC felt a bit smoother, the console comes impressively close. Considering what the PC cost in its time, the Xbox series X immediately feels like a bargain in terms of performance.
New Wireless Controller: The new Xbox controller is compatible with both the Xbox Series X and S as well as the older Xbox One. It can also be used as a game controller for Windows PCs, Android and iOS. The Xbox Series X comes with a control in black, while the S version is naturally white. A blue version is also available. The control takes AA batteries and uses Bluetooth Low Energy. It can be charged and updated via USB-C. The control quickly pairs with the console, and responds quickly to commands. (Photo: Audun Hage)
In addition to the Forza game, we've also checked out the Xbox Series X with the shooter Gears 5, which now supports up to 120 fps in Multiplayer Versus mode. And here, if possible, the Xbox Series X comes even closer to the PC feel! The response is immediate, and you can move lightning fast without the image breaking up or feeling choppy. The graphics are very smooth and at the same time sharp.
Another game that has high expectations is the car game Dirt 5, which will also support frame rates / refresh rates up to 120 fps. We look forward to testing it by the launch date of November 10th.
How good TV do I need?
For us at Lyd & Bilde, it was of course extra interesting to test the Xbox series X in connection with the latest TV models on the market. There will probably be some gaming enthusiasts out there who are planning to purchase a new TV in connection with the console change. And there is no doubt that the Xbox Series X does extra well on a top-performing modern TV!
Among other things, we have connected the game console to models such as LG OLED CX, Samsung Q950TS, LG NANO99 and Sony ZH8 (test coming). These models stand out with the support of HDMI 2.1, which is required to take advantage of 4K resolution at 120 frames per second (4K / 120p). The big question is whether this has anything to say?
Our preliminary answer is both yes and no. There is no doubt that 4K graphics with 120fps feel faster and more responsive, with smoother and more seamless graphics on the titles that support this. If you are considering purchasing a new TV, we would definitely recommend that you choose one that supports HDMI 2.1 and 4K / 120fps!
That said, if you already own an older 4K TV you are happy with (which only supports HDMI 2.0 / 4K / 60p), you can take it easy. The Xbox Series X works great in 60fps mode, and it's worth noting that many titles do not support higher than 60fps anyway. In such user scenarios, it may also be enough to settle for the scaled-down little brother Xbox Series S.
What about the sound?
The Xbox Series X also offers many possibilities on the audio front: Some game titles support Dolby Atmos 3D audio! If you want to take full advantage of the sound properties, you should definitely supplement with an Atmos-compatible soundboard.
Conclusion
This first test is just an early look at Microsoft's new top console. But even now there is a lot to enjoy: Xbox fans get an upgraded console that can run the games they love with higher performance. The hardware seems to be fine, and we like the compact form factor and the fact that the console seems relatively quiet.
At the same time, we are waiting for some real "next-gen" titles that really show what the machine is capable of! A game console does not get better than the games you can actually play on it, and since this is an early test, we have not had time to test very many games (more will be available after launch on November 10).
We will include the Xbox Series X in our reference equipment and as a regular checkpoint / compatibility in future TV tests. Do not hesitate to ask us if you are wondering about anything related to gaming TV related!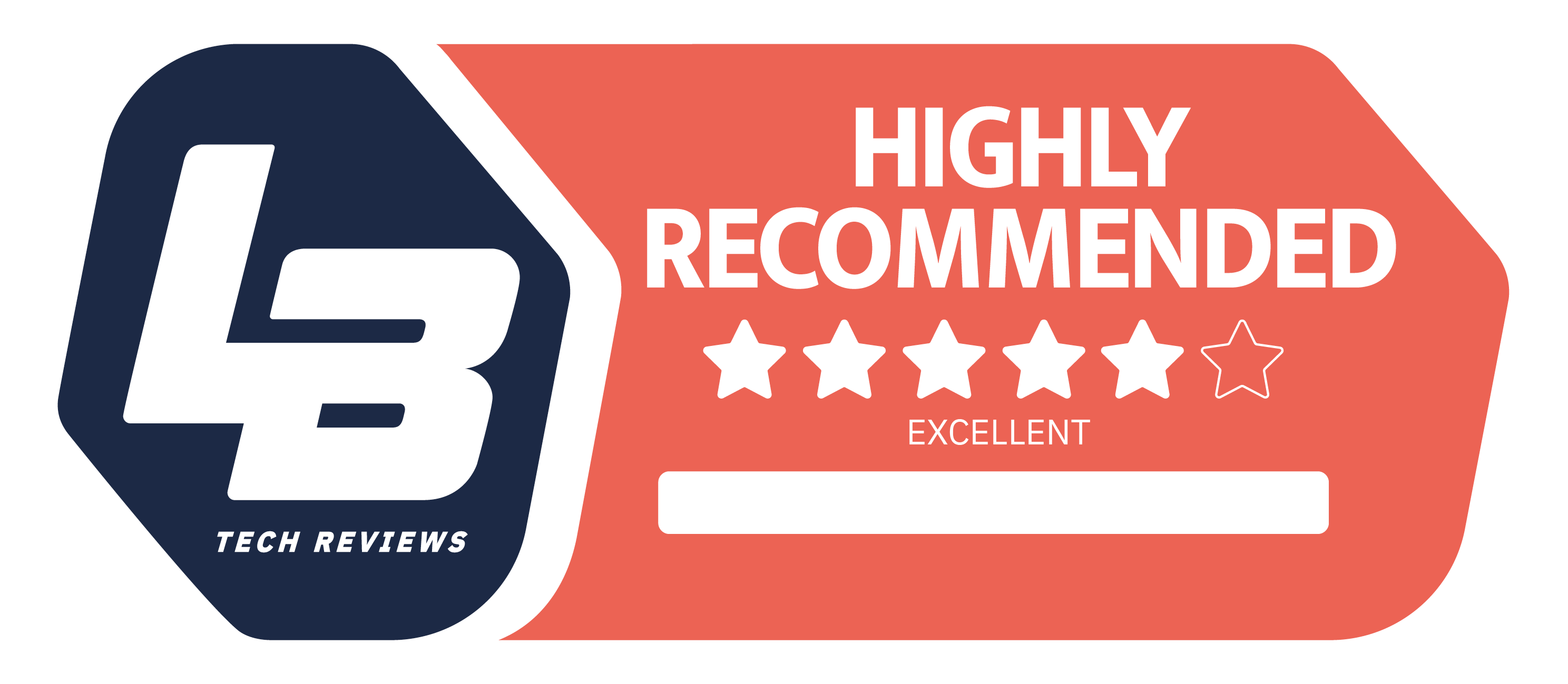 High End
Xbox Series X is a compact console with top-trimmed performance - ready to enjoy both existing and new gaming titles with razor-sharp and super-smooth graphics.
Although the performance seems good, we're itching to test what upcoming Xbox titles can offer. The game console has only 1 HDMI output.