John Hvidlykke
Published

2021-03-02 - 12:30 pm
The graphics performance has been given a boost. It is large, but not obscenely large. And it actually costs less than last year's best.
Although the price has not risen, it costs a lot of money to be at the top. You can get a decent PC for what only a GeForce RTX 3080 card costs.
Specifications
Processor: 2.2 GHz Intel Core i7-10870H octa-core (16 threads)
Screen: 17.3 ", Full HD (1920 x 1080), 300 Hz
Memory: 32 GB DDR4
Storage: 2 TB GB SSD
Graphics: Nvidia GeForce RTX 3080 with 16 GB GDDR6
Operating system: Windows 10 Pro, 64 bit
Dimensions and weight: 39.7 x 2.8 x 25.9 cm / 2.9 kg
FHD webcam, Wi-Fi 6E, Bluetooth 5.0, 2 x USB-C (of which 1 with DisplayPort), Mini DisplayPort, 3 x USB 3.2, HDMI, Ethernet, 3.5 mm audio jack, SD card reader
Web: msi.com
Geekbench 5: 7.618 (multi-core), 1.225 (single-core) PCMark 10: 6.098 3DMark Time Spy: 10.977 3DMark Fire Strike: 22.594 3DMark Night Raid: 46.743 Cinebench R15: 129 fps / 1645 cb HDTach: 1445 MB/s Battery test: 2:42 hours
Benchmarks
Price 32326
Product page
We review many different gaming computers every year. But despite differences, there are many similarities when looking beneath the surface. For the most crucial factor when it comes to speed in games is the graphics processor. It most often comes from Nvidia, and since there are two years between each new generation of graphics processors, the development is in leaps and bounds. Most recently with the GeForce RTX 30xx series, which was unveiled this fall.
The MSi GE76 Raider is the first computer we've tested with the latest generation of Nvidia graphics processors. And we set out to go all the way to the top. The GE76 Raider is available in a version with the GeForce RTX 3080 processor, which is the series' second most powerful model.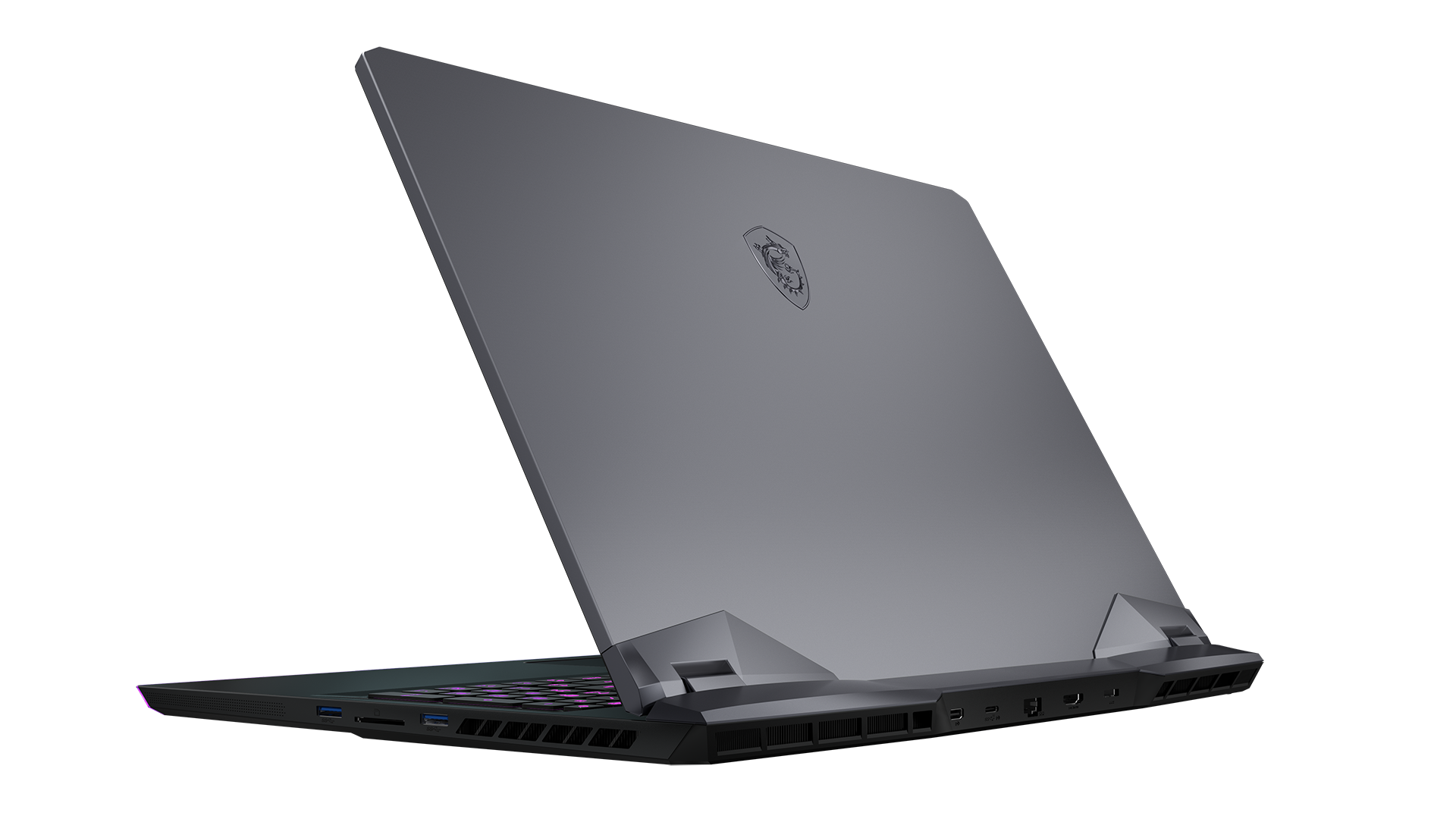 The MSi GE76 Raider is a great computer, but no bigger than it needs to be by virtue of its 17.3-inch screen. And what a screen. With a refresh rate of 300 Hz, it is five times as fast as the screen of a regular rye bread laptop. It's not even a record, but it's still wild.
The machine itself is quite elegant, without being discreet. The lid is in blue-gray metal with slightly funny edges and skewed angles. The rest of the case, including the keyboard, is carbon black.
The keyboard is, as usual for MSi's gaming computers, supplied by Danish SteelSeries. And although it does not come close to real mechanical keyboards, the feel is tighter and more accurate than typical laptop keys. The movement of the keys is also a little longer, and the keyboard is recessed a few millimeters so that the keys can be a little taller. On a 17-inch machine like this, of course, there is also room for a numeric keypad.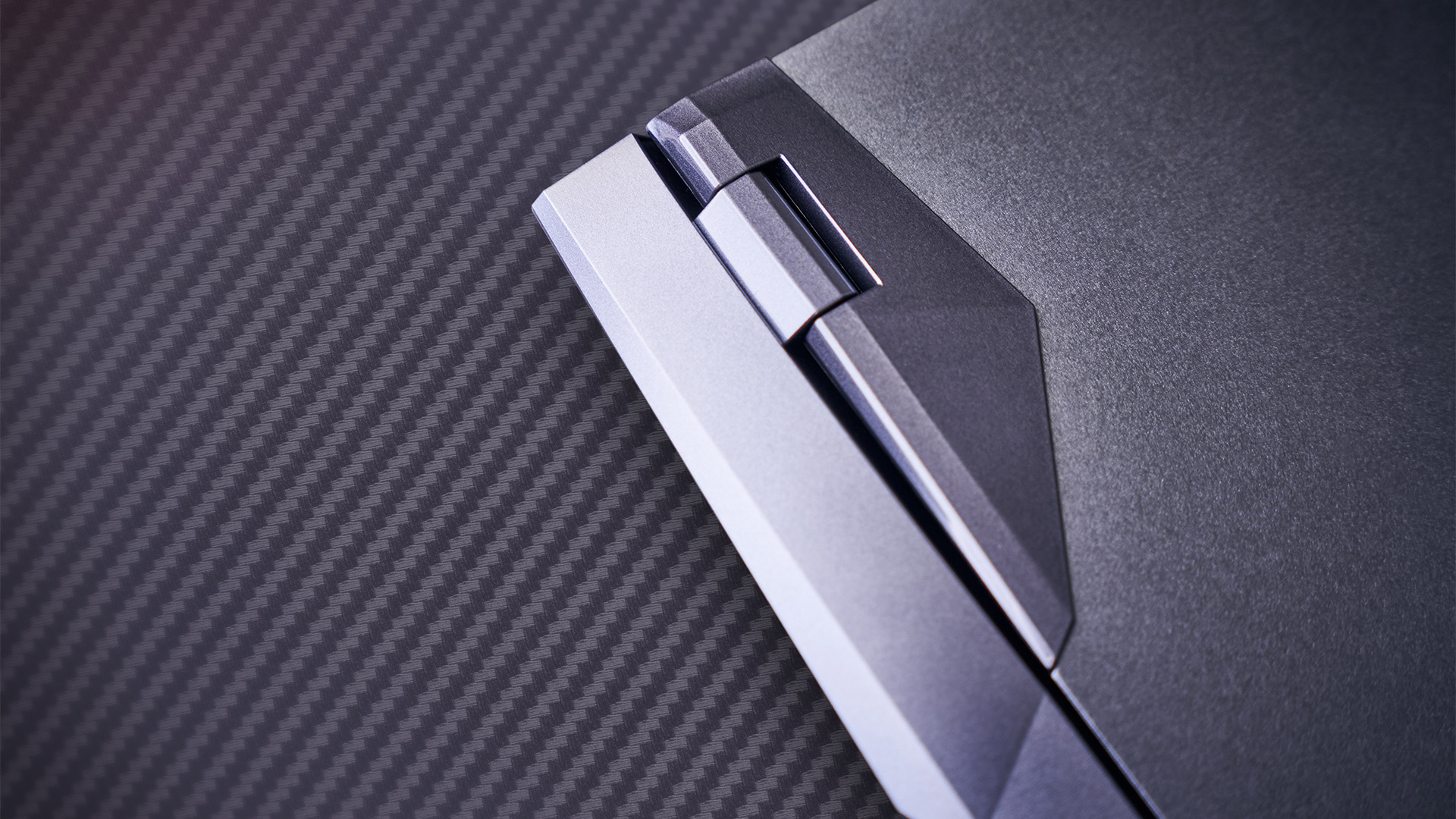 Even if the screen is extreme, reinforcement may still be needed in the form of extra screens. The GE76 Raider has two DisplayPort outputs; one as a separate socket and the other integrated in one of the USB-C ports. It makes it possible to work with three fast screens at once.
In addition to the long-awaited GeForce RTX 3080 graphics card, you will find a 10th generation Intel Core i7 processor with eight cores and 16 wires under the bonnet. It's fine, but not extreme. There is 32 gigabytes of RAM and 2 terabytes of SSD storage space.
Bring them on!
When you buy a computer like the MSi GE76 Raider, there is with one thing in mind: To be able to play any game on the market – and do so with the wildest graphics ever. And it fulfills it to the fullest. You can not find a game that makes stagger. If you push all the graphics settings to the top, the frame rate goes down, but you can still play the insanely heavy Cyberpunk 2077 at 60 frames per second in Full HD resolution.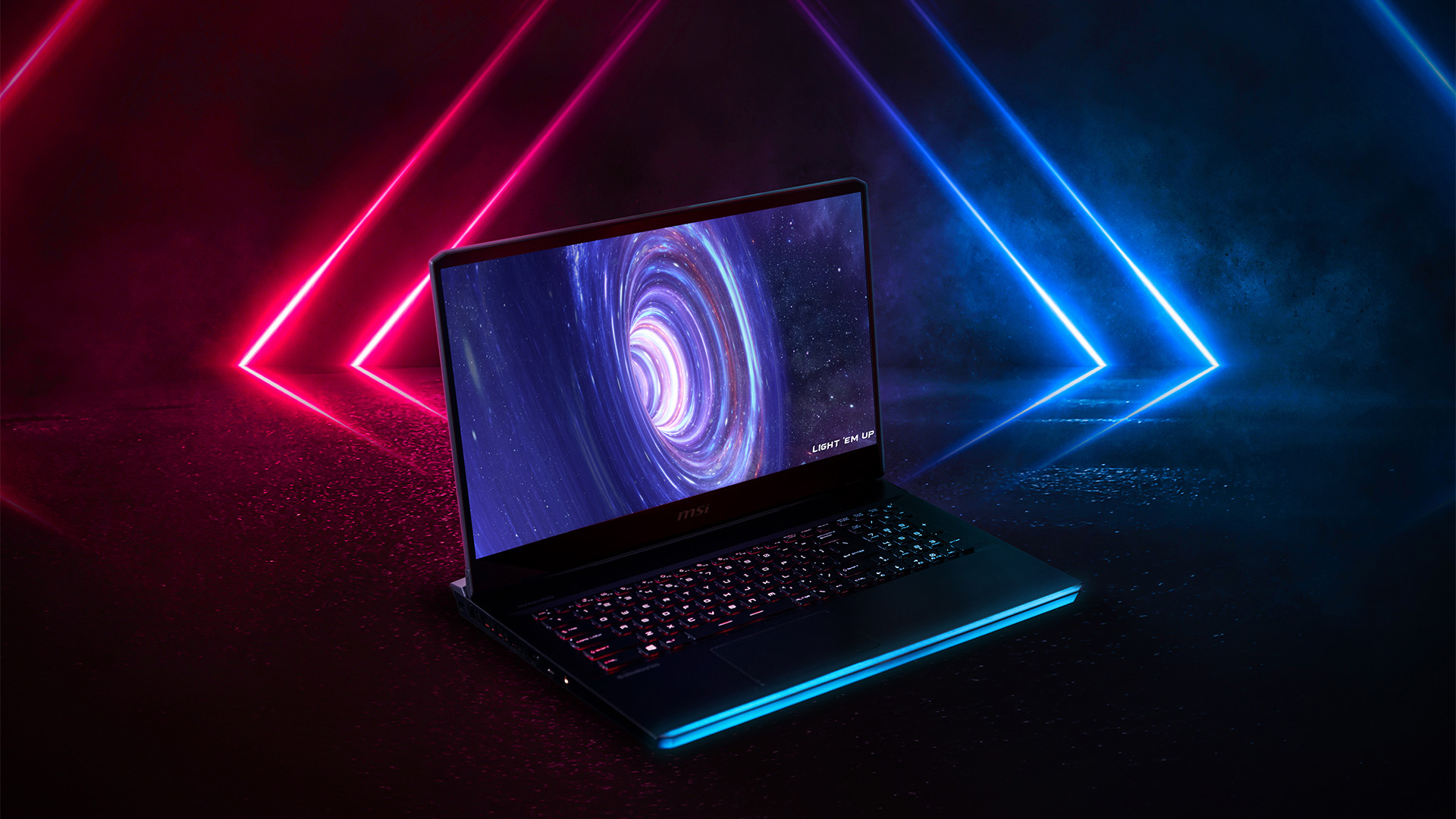 Benchmarks
As mentioned, the processor is an Intel Core i7-10870H, which is a 2.2 GHz octa-core with 16 threads. It's not the most powerful processor on the market, but should be sufficient for gaming – where the graphics card pulls the heaviest load. Geekbench 5 ends with a score of 7,618 in multi-core and 1,225 in single-core. It's pretty much like the café racer MSi GS66.
The office software test PCMark 10 gives a score of 6,098. Again, the result is (of course) high – but not higher than many we have previously tested.
The highlight, of course, is the 3D tests. 3DMark Time Spy finished with a result of 10,977, and 3DMark Fire Strike with 22,594. It is excellent and the Time Spy score is record. But in reality, the performance is still in line with the Acer Predator Helio 700, which "only" had GeForce RTX 2080 graphics. But paired with a more powerful Core i9 processor.
The battery test went if not surprisingly well, then at least surprisingly a little bad. Battery operation does not go hand in hand with gaming, and here is one of the most powerful gaming laptops to date. Based on that, it is well done that the GE76 Raider managed close to three hours. But it probably has to do with the fact that the test simulates office programs – and does not utilize the 3D graphics at all.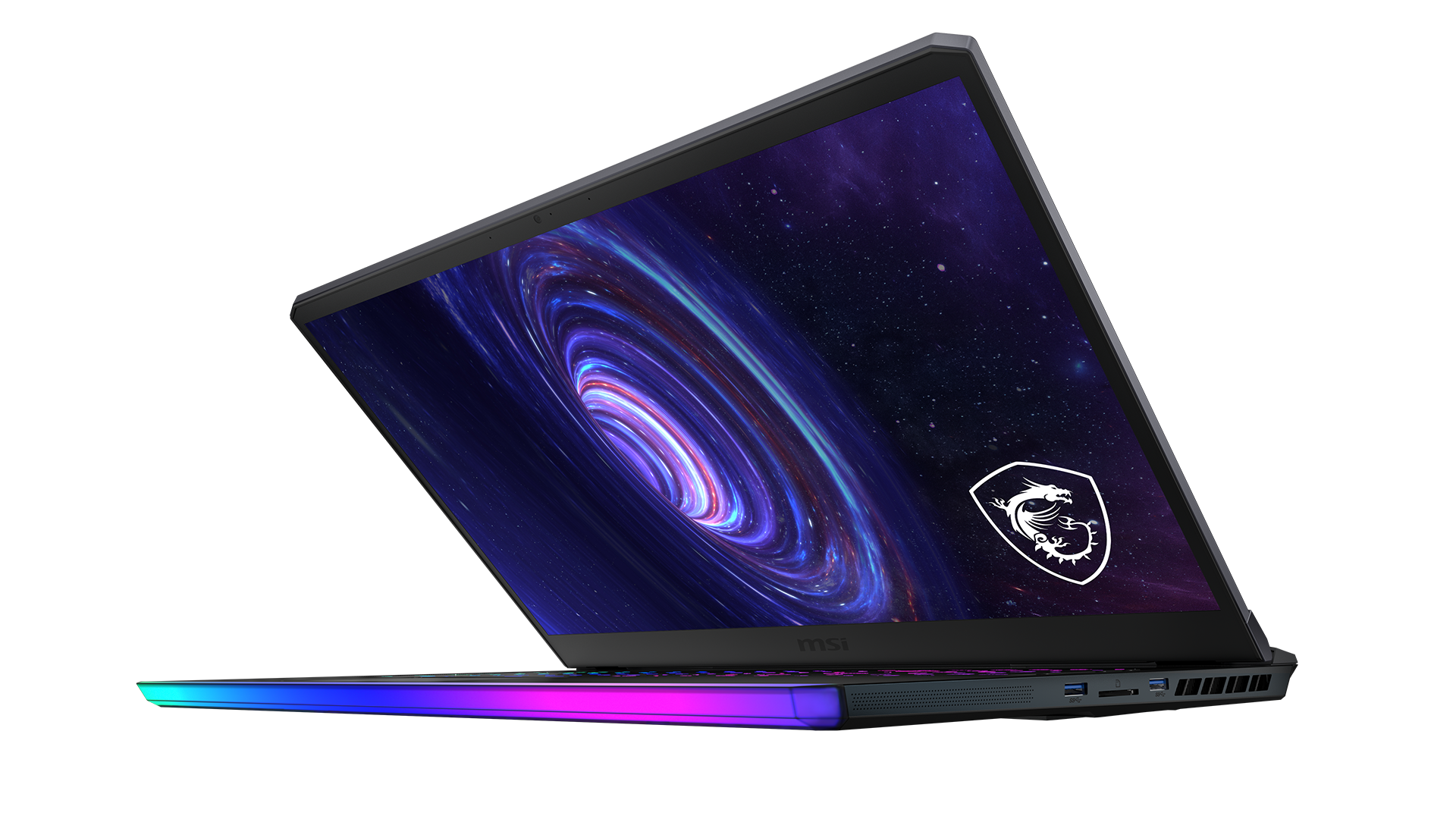 Conclusion
The MSi GE76 Raider 10UH is – by a narrow margin – the fastest computer we've ever tested for 3D graphics. The credit for this fact should go to Nvidia and the GeForce RTX 3080 graphics card. There will be many more PCs based on the same graphics card over the next two years, which is the typical time span between the generations. Compared to previous generations, the difference is clear but not revolutionary. But since the price on the other hand is the same as on the previous models, today there is no reason to buy an RTX 2080 machine. Unless you can get it at an appropriately discounted price.
Incidentally, the GE76 Raider is a sleek and accomplished gaming computer with all the luxury you can expect at more that 3,000 GBP. For pure calculation work, it is only fast, but not super fast, as there are faster processors. But it was not created for spreadsheets either.