Those who have photography and video as a profession, can not settle for less than the best tools for their work. You must have a complete overview of how the pictures or videos look before submitting your work, which means that the must be up to the task on all accounts. The sharpness must be the best of the best, and the colors must be completely neutral. Here, nothing should be left to chance, which also means that the screen must cover a large color space.
If you work with images that are going to print, you need a color-calibrated screen with equal reproduction across the entire panel. Support for HDR or the largest color space, however, is not as important, and the brightness does not have to be large above 100 nits, because white on the screen should look like white on paper. Asus PA32UCX is not such a monitor.
This is a 32-inch high-end screen for creative souls who work with images for digital media, and preferably video. For video, you need HDR, and the screen must cover as much of the largest color space (Rec.2020) as possible. It is in this discipline that the Asus monitor excels. This is because 99 percent of DCI-P3 is supported, 99.5 percent of Adobe RGB, 100 percent of sRGB and Rec. 709 – and also 89 percent of the giant color space Rec.2020.
Note that since this is not a screen for gaming, there is also no point with 120 Hz, 144 Hz or higher screen frequency. It is at 60 Hz, which is more than enough for graphics and video.
PA32UCX-K
I must emphasize that the screen I have received for testing has PA32UCX-K as its full name. There is another one, called PA32UCX-PK, which is much more expensive. It is basically the same screen, but the PK version has a so-called "off-axis contrast optimization", which should mean less "hot-spotting" and a better viewing angle. And also reduced halo effect, which we will get back to.
The PK version also includes anti-glare shadow panels around the sides, unlike the K version.
Bright and razor sharp, with HDR
With the big PA32UCX, Asus has taken it all out. Where the fewest monitors have a higher brightness than 300 nits (cd/m2), this can light up the room with as much as 600 nits! I do not know how anyone will be able to work in front of such a bright screen, but it may come in handy if you create advertising content for digital signs. These can be so bright that they almost blind you when you walk past them at the airport or train station!
I still think that Asus' panel primarily so light-capable in order to create the best HDR effect when needed. This is an HDR screen, which supports both HDR10 and Dolby Vision in addition to HLG. For HDR effects, the Asus screen has a full 1200 nits available! This is because highlights are defined as lighter than white. If you calibrate the screen to 100 or 120 nits in white, it will still be able to squeeze in 1200 nits in what we call HDR white. HDR is a "light scale above the light scale", which aims to really bring out the effect of a sun shining above the horizon, and the driving lights from a car entering the picture. For example.
Contrast
Contrast is also important for a believable image. But it requires a very dark black level, which is the Achilles heel of computer monitors. This is because the local dimming that TVs use to create blacker blacks creates too many artifacts in the image for it to work particularly well on a PC screen – which has a much smaller image area than a TV and thus room for fewer LEDs and zones . The result is more visible halo effects around bright objects, and uneven black level above the panel (clouding).
Therefore, almost all computer monitors have a more moderate 1000:1 contrast, which is simply the contrast of the panel.
Mini-LED
The Asus PA32UCX also has a panel contrast of 1000:1. But that is only part of the story, because this screen actually uses dynamic LED backlight with local dimming, like on the best LCD TVs. This allows the panel to be dimmed in areas where the image should show black.
In order to be able to squeeze in the required number of LEDs to make this practical, tiny diodes, of the Mini-LED type, have been used. This has accommodated as many as 1152 dimming zones, to minimize the problem of uneven black levels and halo effects in the image. By comparison, the most capable LED-backlit TVs on the market have around 500 zones (not including Mini-LED TVs), and that is at 75 inches!
Large and thick, with a fan
32 inches is a big and nice size as a PC screen, my favorite size actually. The screen feels extra large, however, because it is so thick. It is three times thicker than my BenQ P3200PT. This both to make room for the Mini-LED panel on the back, and for the ventilation.
600 nits gets quite hot, and to remedy this, the PA32UCX has built-in fans that turn on occasionally. Making an awful racket!
Calibrated out-of-the-box
The Asus screen is pre-calibrated to a Delta E deviation of less than 1, which is lower than the human eye should be able to perceive. Which in turn means it does not really need calibration whan setting it up. You just have to choose the right colour space in the on-screen menu. Rec.709 or Adobe RGB if you use it in standard SDR mode, and DCI-P3 or Rec.2020 if you work in HDR.
However, you may still want to calibrate if you have different brightness requirements than the screen is set for. I who work in daylight prefer to calibrate against 160 nits, while darker rooms can manage with 100-120. Because I sit in daylight, I also want a gamma of 2.2, which lifts the details in the shadow areas a bit compared to gamma 2.4. Which I would use in dark settings.
Asus has a thorough calibration program for the purpose called ProArt Calibration. Here you can calibrate separately for SDR and HDR, and you choose which color space, color temperature (6500 K is standard) and brightness you want. You can also calibrate the screen's uniformity, ie ensure that the screen has the same reproduction over the entire panel. A measuring instrument is included for the occasion, namely the X-rite i1 Display Pro.
The Asus monitor can alternatively be calibrated with CalMan, and it also works fine to use X-rite i1 Profiler.
HDR for hassle
But be aware that Windows 10 is not optimized for HDR, and it does not seem that there are app developers have any common requirements to deal with. First of all, there may be some problems with the video card, which means that it does not respond optimally when Windows is set to HDR. If so, download the latest driver to your video card.
Furthermore, it does not seem as if the app developers have been given a common standard to adhere to. Some apps may light up for you with HDR white, while others have dimmed light. Some apps look normal, in others coloured areas may look like luminous neon signs.
After testing some HDR monitors, I have so far concluded that you should have two screens: A standard SDR monitor as the main screen when you just surf the web and write email, and a specialist screen, like the Asus PA32UCX, which is only used for purpose as a graphics and video monitor. This makes the workflow far less annoying.
If you are going to use this screen for any other purpose, you will want to switch between color modes often. A disadvantage of its almost frameless design is then that all the setting buttons are on the back. You have to grip around the right edge of the screen and feel the back with your fingertips. I miss a remote control, a USB-connected control unit that can be easily accessed on the desktop.
Fantastic colors
So, for the fun! For the Asus screen is truly dazzlingly beautiful in its appearance. The images are razor sharp, and seeing this type of contrast from a PC screen is unusual. On most screens, dark images look pretty flat, but here it's full of depth.
Still images in HDR10 or Dolby Vision are not a thing yet, and Photoshop does not support viewing this. But even in SDR mode, the screen is exceptionally good, with great contrast and great colors! My own graphics screen from BenQ looks pale and flat in comparison. There is far greater depth in the colors of the Asus, and everything looks more lively. Without being exaggerated, this is after all a neutrally calibrated screen that will not add unwanted makeup to the images.
It is not easily seen in the pictures, but the BenQ PV32PT (left) looks quite pale compared to the Asus PA32UCX (right). Photo: Geir Gråbein Nordby
For video editing, I missed a screen that shows really deep shadows. This makes the Asus screen useful. The pictures look almost three-dimensional compared to the BenQ, and it is also more capable than I remember from the Acer CP7271K P, which with its 27 inches is also too small for me. Here, too, the increased color space comes into its own, and it's wonderful to be able to watch video with real HDR effects!
Halo and hotspotting
As mentioned, the Mini-LED allows for far more zones in the backlight, to minimize problems with halo effects around light elements and clouding in darker areas. But that does not eliminate it. The Asus screen has a visible foggy, bright ring – a halo – around the mouse pointer at all times, especially visible when the white pointer moves over dark backgrounds.
This is barely visible where it matters, namely when studying photos and video. And then far less than with a regular LED panel. There is nothing that should scare you away from buying PA32UCX.
Another weakness of the screen is the exposure to glare. More than my own BenQ, and more than many other monitors. There is a bit of reflection from the ceiling lamp that shines obliquely towards the matte panel. I would recommend anti-reflective panels around the screen, or placing it in a darker environment, where you also have control of sunlight from the outside.
Finally, the screen has occasional visible hotspotting. If you stare straight at it, the light is weaker in the corners, which also has an effect on the color reproduction. The viewing angle is also not particularly impressive, you should not stand very slanted towards the screen until the brightness decreases noticeably. Therefore, when evaluating photos and video, make sure you have it angled directly towards you.
Conclusion
Asus PA32UCX, whose full name in this case is PA32UCX-K, is an exceptional computer monitor for professionals. It is among the best you can get, if the purpose is to edit still images and video, perhaps with the main emphasis on the latter. Both HDR10 and Dolby Vision are supported, no problem!
Its huge color space, impressive brightness and brilliant contrast with the Mini-LED and 1152 dimmable zones make it a tool that serious video creators and image editors should really consider. It is calibrated straight out of the box, but it comes with tools to tailor it for your own use.
Mini-LED gives less halo effect and "clouding" than regular LED, but the artifacts do not disappear completely. Optimal viewing angle is also a bit narrow, and the screen is not the best at suppressing glare. But on everything else, it is almost in a class of its own.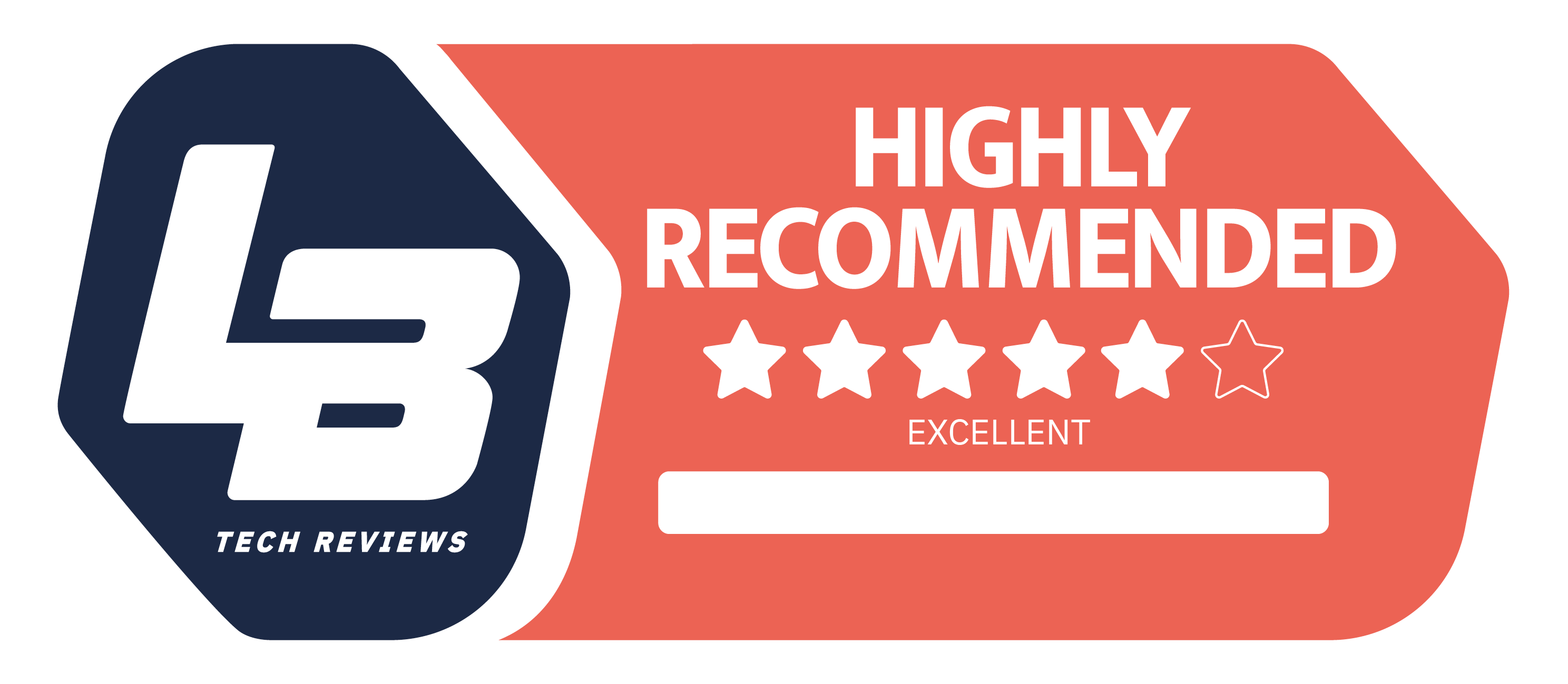 High End
We think
Fantastic sharpness and lovely colors. Class-leading brightness and HDR, a pro for the pros. Built-in USB hub and Thunderbolt compatible USB-C.
Not the best angle of view, clearly "hotspotting". Mini-LED notwithstanding, we see a clear halo effect. having the setup buttons on the back make us miss the remote control.