Our verdict
Comfortable driving pleasure with automatic transmission and Turbo Boost, app-connected with practical adjustment options and built-in anti-theft. Possibility of purchasing a bicycle hunter service.
No possibility of service and repair at authorized workshops in Scandinavia. Built-in battery requires the bike to be towed when charging.
Motor and torque: 250-350 W, 59 Nm
Control: 4 steps, matrix display, Vanmoof app
Range: 60-150 km
Battery and charge: 504 Wh, 36 V 4 A
Gear: 4 automatic
Wheels: 24 "Schwalbe Big Ben
Brakes: Hydraulic disc brakes front and rear
Equipment: Integrated alarm, theft tracking via GSM and Bluetooth
Weight: 19 kg
Web: vanmoof.com
Show more
Show less
There are probably few in our latitudes who know Vanmoof, but that will probably change, because the Dutch company is well on its way to developing into the electric bikes' answer to Tesla, with products and solutions that provide a degree of innovation and technological innovation. so far have not looked at a market that has otherwise been quite stagnant in recent years.
It's not because there is a shortage of electric bikes. They can be bought in numerous variants that more or less have in common that they combine "old" technology, ie a completely ordinary bicycle with a couple of modern components, typically a battery and an electric motor.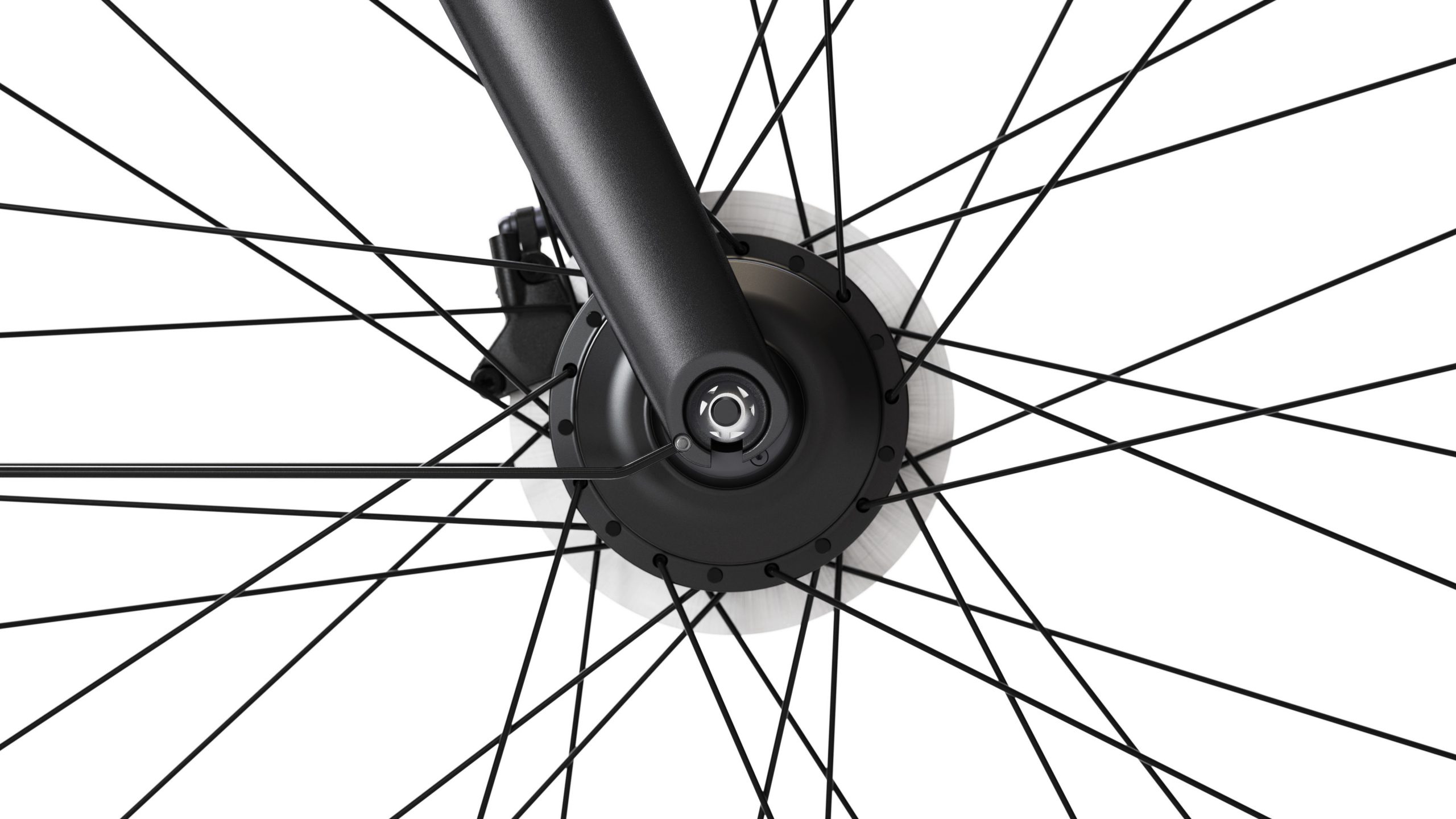 But Vanmoof's electric bikes are different. Of course, they have two wheels, a seat, bicycle handlebars, frame, brakes and everything else that normally belongs to a bicycle, but the company's two latest models – Vanmoof S3 and X3 which form the basis of this double test – consist largely of components such as Vanmoof itself has developed. It helps to keep the price down and the pace in the supply chain up, and at the same time it has been the prerequisite for having room for all the technology that Vanmoof has built into the two models.
The company Vanmoof was founded by the two Dutch brothers Taco and Ties Carlier in Amsterdam in 2009. The idea was to create the perfect city bike, and the company has since the very first electric bike, the smart and internet-connected The Electrified, won many design awards for its products, including Red Dot Design Award, Wallpaper Design Award and Fast Company Award.
Today, Vanmoof has 260 employees, stores in nine major cities – including Amsterdam, Berlin, London, New York, Paris and Tokyo – and has sold 125,000 electric bicycles. Vanmoof's bicycles can also be ordered online, and the company delivers to Denmark, Finland and Sweden, but it is not yet possible to buy the bicycles in Norway.
In June this year, Vanmoof achieved the dubious honor of the fact that the company's very first TV commercial was banned by the French authorities, and thus can not be shown on French television. According to the French authorities ARPP (Autorité de Régulation Professionelle de la Publicité), the advertisement was intended to discredit the car industry and create a climate of anxiety.
Judge for yourself. You can see the advertisement here.
Tesla on two wheels
S3 and X3 were launched just before the summer holidays. At a price of 1998 euros (equivalent to about 19,980 kroner) per model, the bikes are the cheapest so far from the Dutch electric bike manufacturer.
Both the S3 and X3 are equipped with technology that will make the driving experience as easy and painless for the cyclist as possible. These include automatic electronic gear shifting, Turbo Boost acceleration at the touch of a button, hydraulic brakes and an electronic motor that can step up your own pedal power up to four times.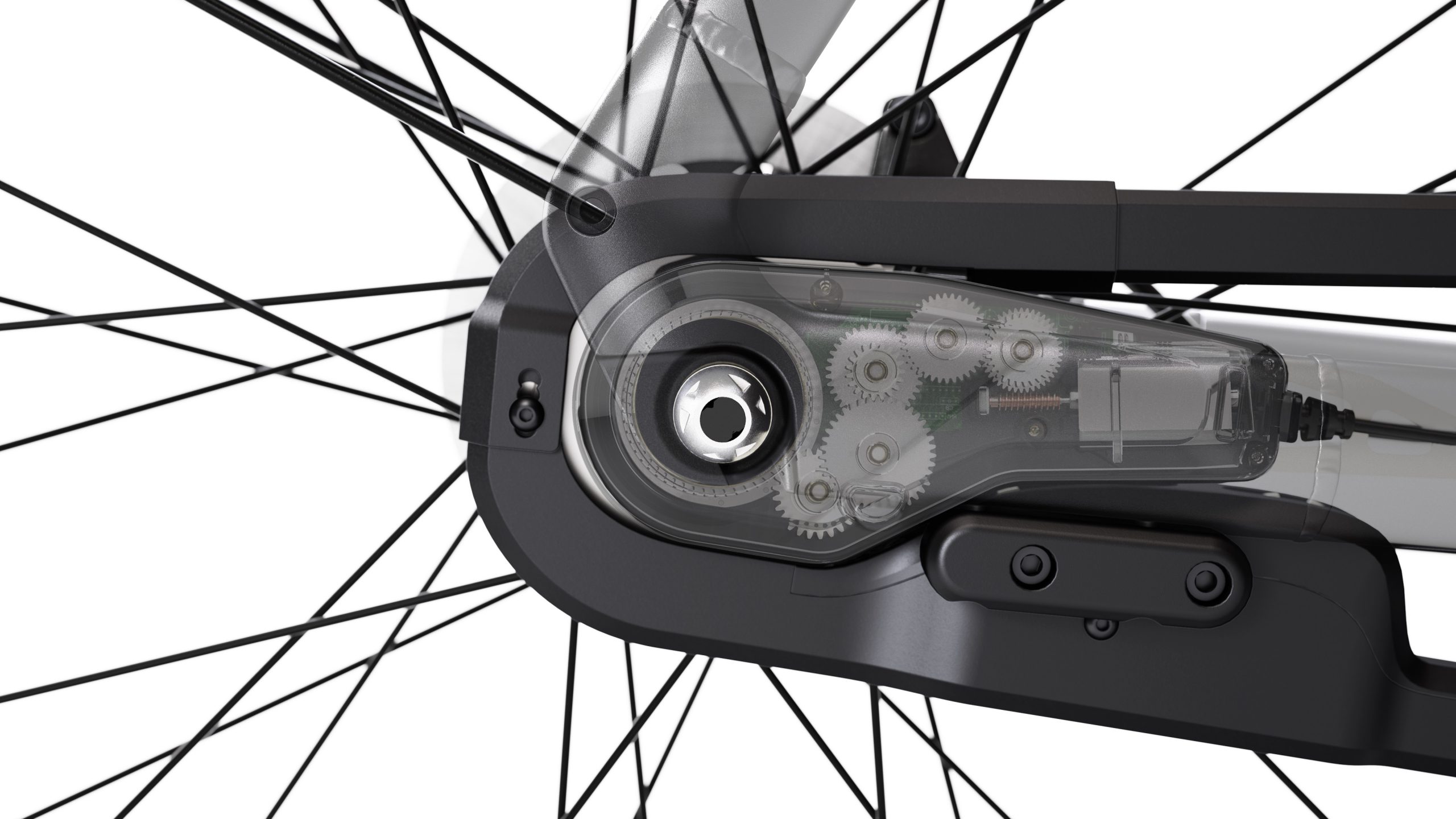 But beyond the riding characteristics of the bikes, which I get into more detail in the test itself, it is Vanmoof's strong focus on safety (especially against theft!) And integration with the mobile that makes the company's two-wheeled Teslas "something special.
Vanmoof has a so-called Smart Cartridge built into the frame itself, and the smart device hides a module for digital theft protection, and an encrypted Bluetooth connection to the mobile means that the bike automatically recognizes the owner, and unlocks only with a single touch.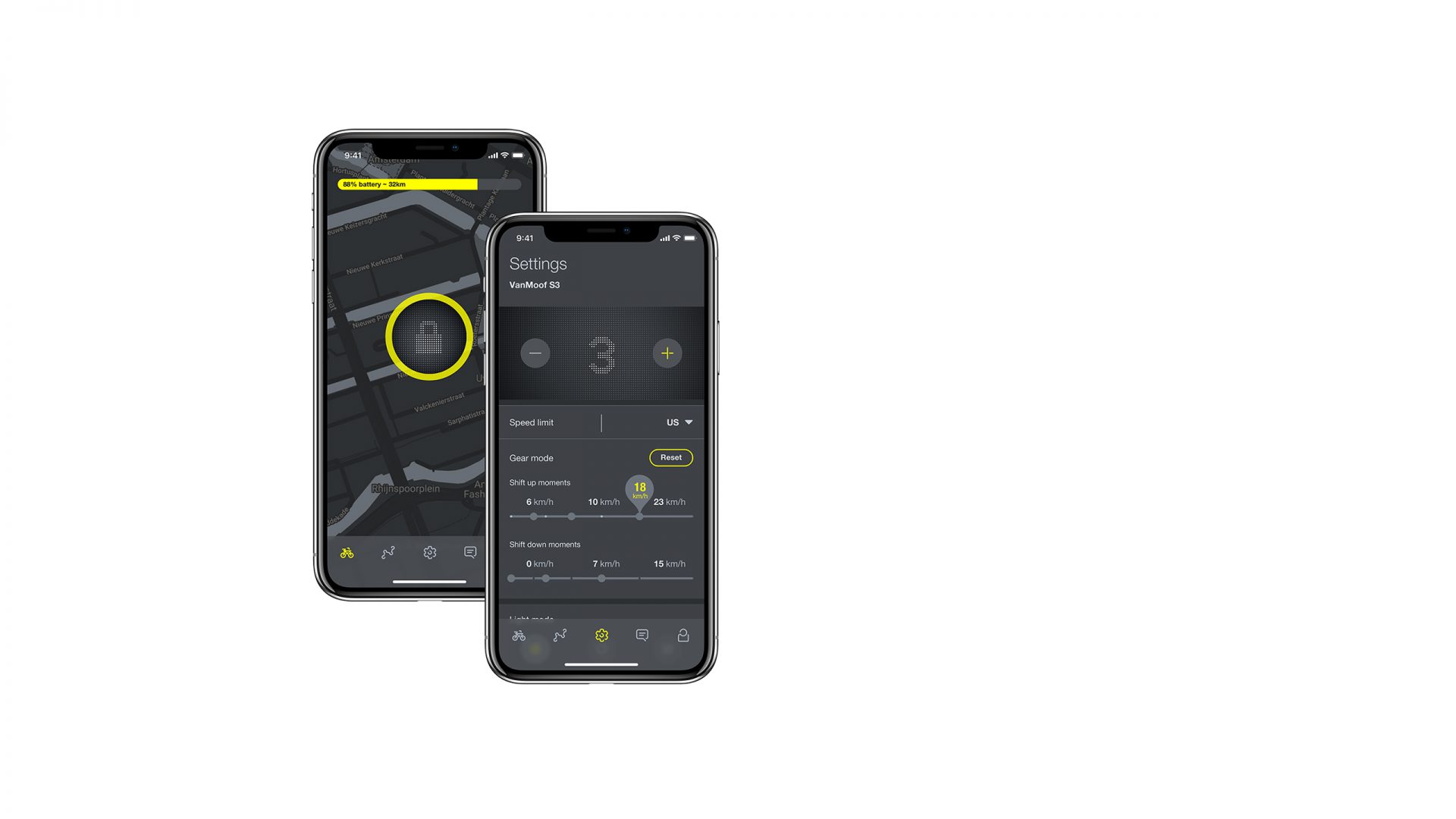 Peace of mind
The theft insurance works via an integrated SIM card so the bike's position can be tracked via Vanmoof's own app. When the bike is locked, a loud alarm is triggered if unauthorized people fumble with the bike or remove it from their position, and via the app you can also deactivate all bike features.
The app can also be used to lock the bike from any distance, to adjust the speed of the gear change, to adjust the built-in bike lights (LED both front and rear) and to change the signal from the built-in electronic bell. Last but not least, the app can also help you keep track of your bike rides so you can see how many kilometers you have ridden, how many rides, the average speed, etc.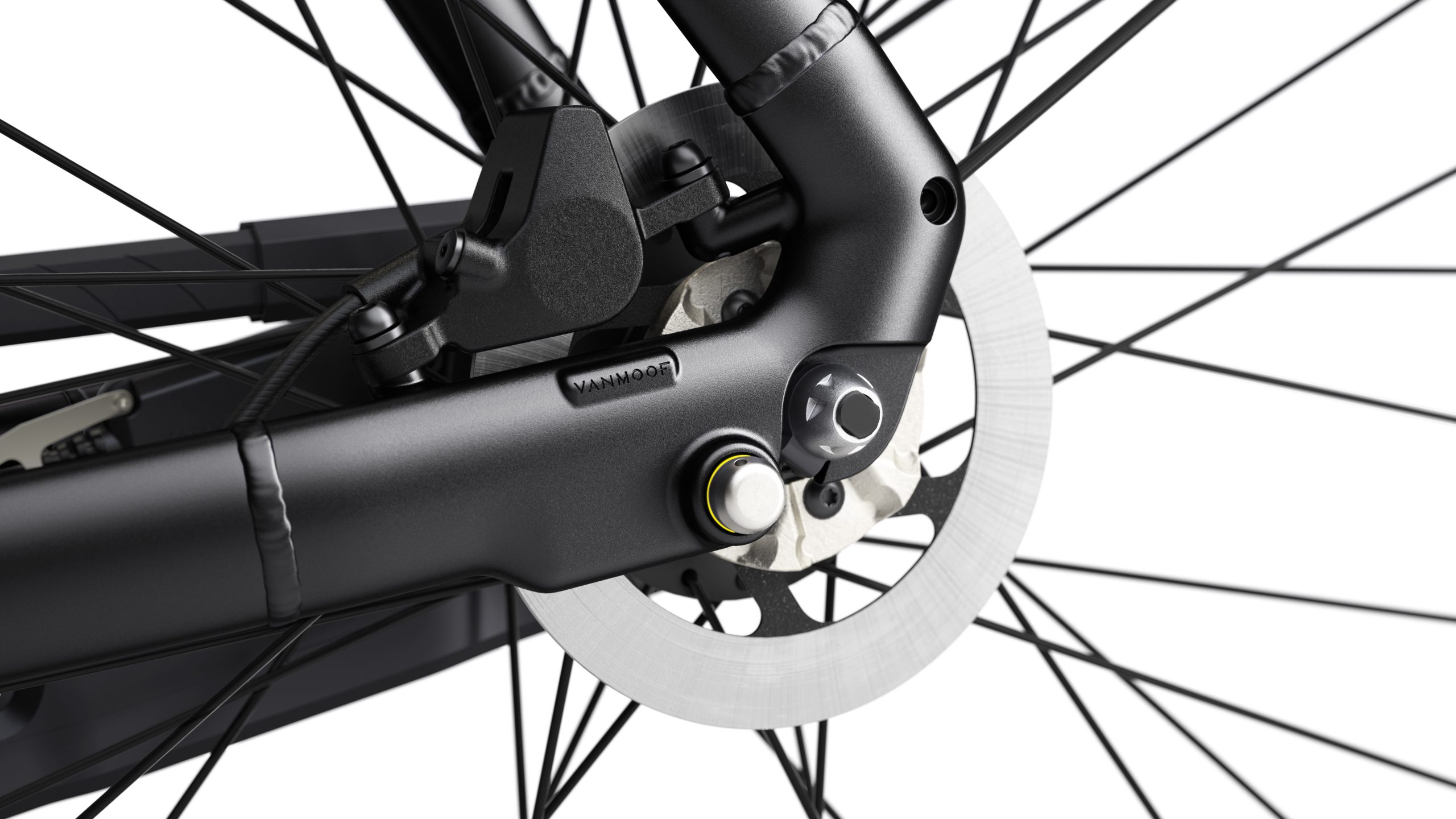 And as if the above security solutions are not enough, Vanmoof offers an extra service for 290 euros (about 2900 NOK), which is beyond the usual. The company has in fact employed more than 25 so-called "Bike Hunters" – ie bicycle hunters – and if you pay the above amount, you are as thoroughly protected against theft for three years as is at all humanly possible. Should your bike be stolen, Vanmoofs bike hunters have 14 days to find your bike and return it. If it does not succeed, you will get a new one!
Vanmoof also offers a comprehensive security package – called Peace of Mind – which includes free service and repairs, but that part of the package is only available to customers who live near the company's official "Brand Store". Customers in Denmark and Sweden, for example, can order spare parts online if the bike breaks down, and then either rely on their own abilities as bike mechanics or hope that they can find a bike repairman who dares to get started with Vanmoof's special electric bikes.
However, all Vanmoof's electric bikes are covered by a three-year manufacturing warranty which takes over if parts of the bike come with manufacturing defects.
To tall and short
As the two tests show, there is virtually no difference between the Vanmoof S3 and X3. The two models are identical except for the size of the tires. And then the X3 has a kind of luggage rack in front of the handlebars. If you ask Vanmoof, they say that the X3 is best suited for small people all the way down to 1.55 meters – that is, including most older children – while the S3 is intended for adults who are taller than 1.75 meters.
Therefore, this test is also not a duel or competition between the two models. The bikes cost the same, weigh the same, and they can do the same. One model has only a different frame and is slightly lower than the other.
REVIEW: Vanmoof S3 & X3
However, I wish I had had a Vanmoof S3 when I last visited my Norwegian employer just outside Oslo. Here I had rented an Airbnb apartment, which turned out to be on top of a small mountain, and I must say that it was hard to fight up the increase in the half-aged loan bike I had included in the price along with the Airbnb apartment.
With a Vanmoof S3, it had gone like a dream. Not only does the electric bike have a powerful 350 W electric motor, which can gradually supply up to four times my own pedal power. It is also equipped with a magic button on the right side of the handlebars, which provides extra acceleration (Turbo Boost) when you need it. For example. if one has to cope with a particularly evil hilltop or by overtaking.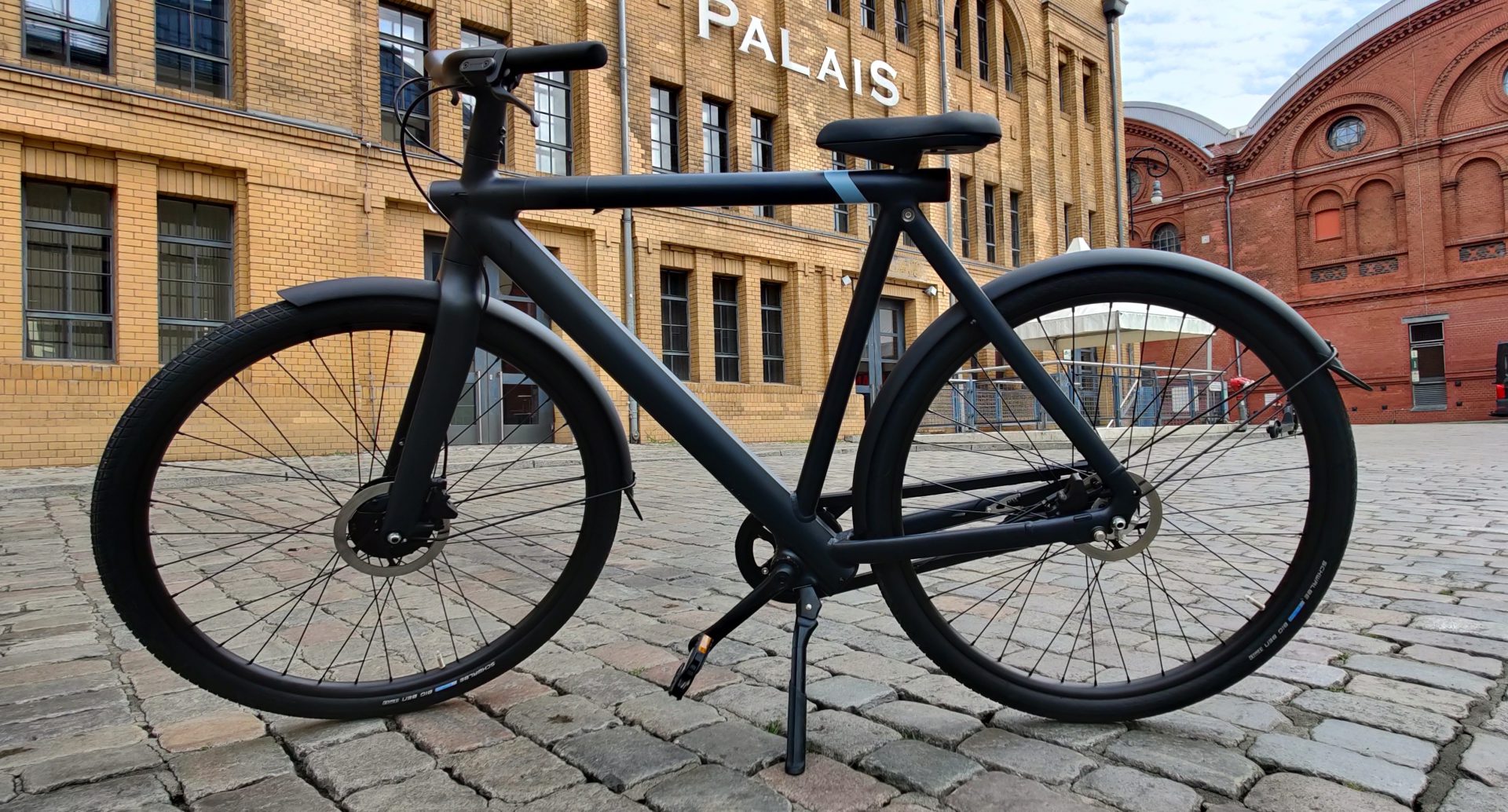 Comfortable driving
But the Vanmoof S3 is no speed devil. First of all, it is extremely comfortable. The saddle is shaped so perfectly that I got no pain in the back end after many hours on the bike, even though I have not ridden a bike for years, and the riding experience itself is a dream where the bike just slides over the cobblestones, holes in the road and other uneven terrain, without you as a cyclist getting a shock in the back or mast the nobler parts.
And as mentioned, it also goes smoothly uphill, just as well as over sticks and stones, on flat roads and in small narrow streets. The Vanmoof S3 is simply perfect both as a city bike and for the slightly more demanding stretches, although I must probably warn against taking it into the woods or exposing it to other, more wild terrain.
Electric motor and electronic gearshift
To begin with, however, it takes a little getting used to riding on the technical marvel. You have no control over the automatic electronic gearshift. It shifts up and down as it pleases, and it was especially annoying until I discovered I could shift the pace in the app so the bike didn't go up as fast in second gear as is the case with the default settings.
The electric motor can provide assistance up to 25 km / h. In that case, it provides up to 250 W. In fact, the motor is equipped with 350 W, but common EU rules have set an upper limit on how fast an electric bike can run for motor power. However, you can set yourself where you are in the world, via the Vanmoof app, and should you choose the USA in the menu, the bike suddenly provides 350 W and can run up to 32 km / h. But you must not do that, so do not do it!
Scratches in the paint
There are, of course, a few scratches in the paint, I'd better mention. First, the bike's matte paint (black or light blue) is quite sensitive to scratches. I could clearly see this on my test bike, where the frame around the nut that adjusts the saddle height had been well scratched by the Vanmoof store's tools.
The built-in battery provides between 60 and 150 km, depending on which step you choose. But since the bike weighs 19 kilos, it is almost only steps 3 and 4, which triple and quadruple the pedal power, respectively, that make sense. Therefore, the bike must be charged very regularly, and then it suddenly becomes an annoyance that the battery is built into the bike frame itself and can not be removed. If you live in an apartment on the fourth floor, there is nothing to do but drag the bike up to the apartment every time it needs to be charged. The actual charging takes four hours, although you can charge the battery to 50 percent power in 80 minutes.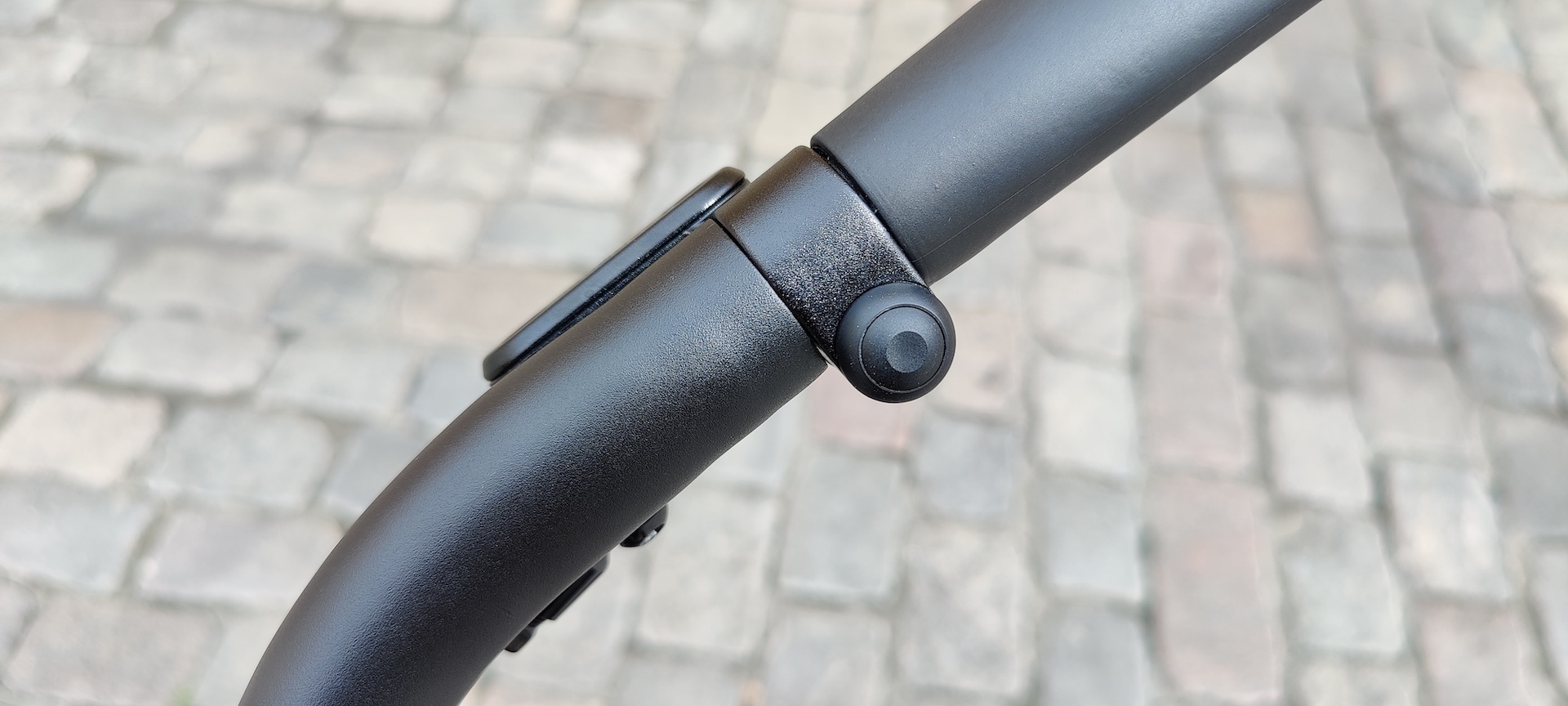 Conclusion
The Vanmoof S3 is the most innovative and technologically advanced electric bike you can buy for money right now. It delivers driving pleasure, simple operation combined with relevant customization options, and then it is also protected against theft, as good as humanly possible.
Thanks for reading Tech Reviews.
Create your free account or log in to continue reading.