There is a lot you have not experienced in this world, such as that master detective Sherlock Holmes had a sister – and that was perhaps just fine?
Netflix, based on Nancy Springer's novel, has spun on the fascinating universe of Arthur Conan Doyle. Set at the end of the 19th century with technological advances in a (still) male-dominated society, we meet the boy girl Enola (Millie Bobby Brown from Stanger Things).
Enola is the little sister of the far more famous Sherlock Holmes (Henry Cavill), the Baker Street detective. She lives with her mother (Helene Bonham Carter) in a slightly dilapidated mansion, where her mother has taught her everything she can, made her educated, independent, brave and confident. When the mother disappears into thin air just after her 16th birthday, the brothers return home – whereupon plans are made for enrollment in a "formed" boarding school for Enola, to make her more "feminine" and ready for marriage.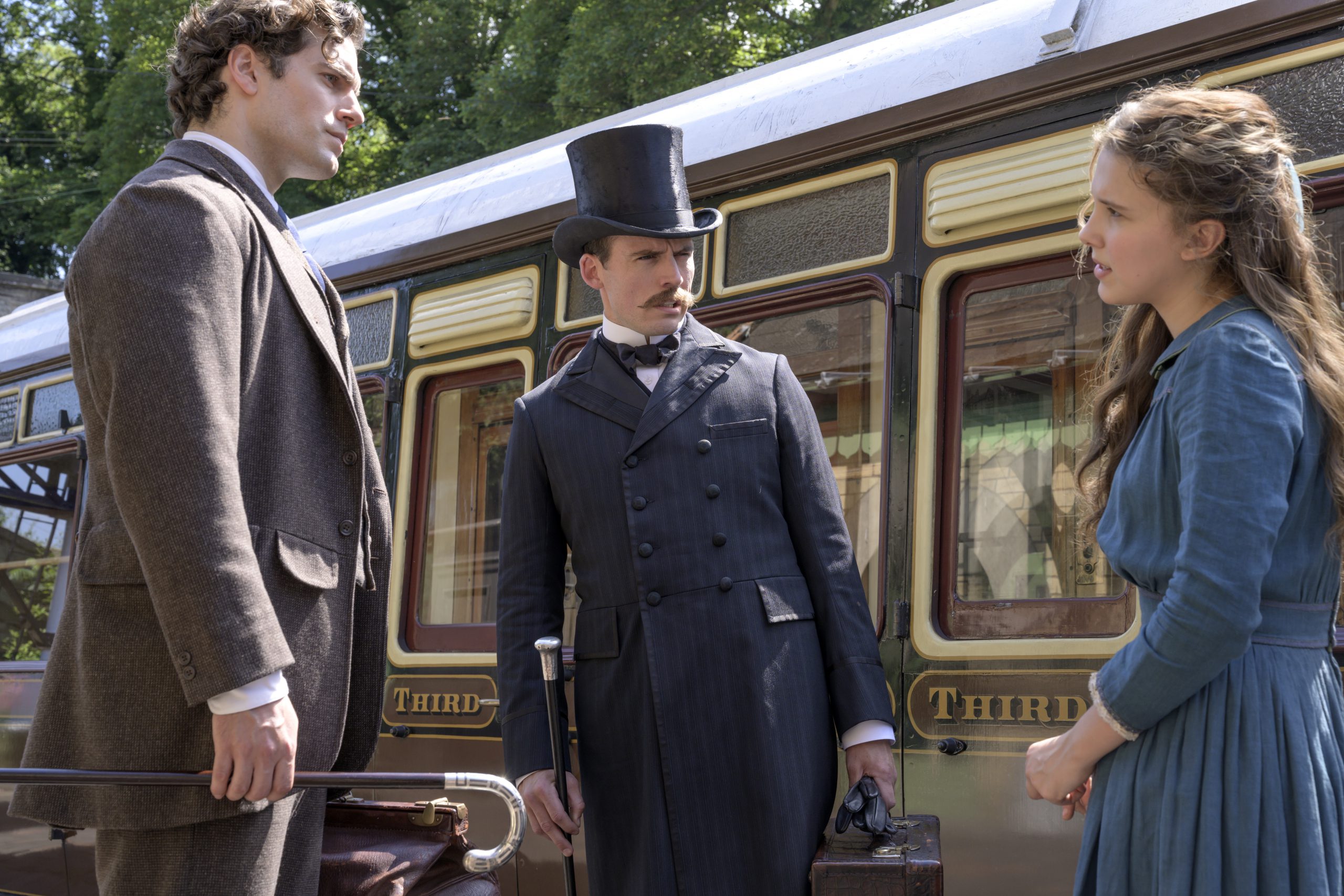 Of course, the independent Enola flees, set on finding her mother. On the run, she comes across another fugitive, the noble Jyplingen Tewkesbury (Louis Partridge). And the plot spins off at high speed.
The film's strongest card is without a doubt the charming and talented Millie Bobby Brown. She has a twinkle in her eye, always a cheeky reply on the lookout and an impeccable comic timing. Unfortunately, Brown has to struggle with a script that is overly caricatured, at times annoyingly childish and a messy dramaturgy.
The strong penchant for fast editing (inspired by the new Sherlock Holmes movies with Robert Downey Jr.) gradually becomes only annoying, and slows down the story rather one drives it forward. Her older brother, Mycroft, is so ridiculously caricatured that only the little ones will laugh at the smiley face of him, while Henry Cavill once again proves what a limited actor he is.
A bigger problem is that Enola Holmes often falls between two chairs, where it does not quite know which genre it will land in. Is it a film for young teenagers or should it reach a wider family audience?
The action becomes somewhat messy and almost repetitive, and the playing time is too long to keep the tension at bay; occasionally we actually got bored. But then there was Miss Brown, she alone makes the film worth watching, and the young Holmes certainly has the potential to develop into an exciting detective series for a slightly younger audience. 3 stars.